It is difficult for you to control your projects, tasks, and your business at the same time effectively. Nevertheless, with the support of the WordPress Project Management Plugin, your issue will be handled perfectly.
Why should you have WordPress Project Management Plugin?
These days, thanks to the explosion of technology, the business has become easier than ever before. A WordPress Project Management Plugin will help you and your team to stay on the same page and work together to meet every task and goal. This is the reason why we bring you a collection of 12 awesome WordPress Project Management plugins all the essential features and functionalities that will be useful for you and your enterprises. Check it out!
Top Useful WordPress Project Management Plugin

WP Project Manager stands as one of the best project management plugins for the WordPress platform. It is open-source and packs enough potential to compete with a full-fledged project management system. The basic features include project creation, user assignment, messaging, file attachments, and the ability to leave comments on tasks or projects.
Provided Features:
Many to-do lists as you want with title and description
Add tasks, assign users, assign a due date
See the progress bar on the list
Add comments on individual to-do lists and to-do's
Mark to-do as complete/incomplete
Highlights:
Good plugin
Useful
Efficient and effective

Panorama is a professional WordPress project management plugin designed to keep your clients and the team in the loop. Moreover, the plugin lets you set different milestones for the project completion and track where the project currently stands. Besides, it incorporates simple modules and modernized features to improve clarity more than anything. In short, it's designed to be easy to understand instead of cluttered like many other project management tools.
Provided Features:
Keep your clients and team in the loop
Follow up on your deadlines
Streamline your process
A clear picture of the project status in an instant
A visual indication of project progress
Highlights:
User-friendly interface
Nice plugin
Fully responsive

SP Client Document & Project Manager is an advanced but easy-to-use project management plugin. It isn't solely a project management tool, it is marketed as a file management and document collaboration system. Furthermore, the plugin makes it easy to upload, organize, track, and share project documents. You can also manage clients, accounts, individual documents, distribution, and more.
Provided Features:
Remotely manage you documents and media
Unlimited nesting of folders
Upload and manage files with No Limits!
Secure documents under login for each user
Zip files in archive
Localization support for many languages
Advanced email editor to customize all emails
Highlights:
Easy to use and install
Great support
Advanced

Kanban for WordPress is known to be one of the best WordPress project management systems out there. The plugin is powerful enough to help you build a full-fledged project management system from right inside your WordPress site. You can also use the plugin as a CRM.
Provided Features:
Easy installation
Assign tasks to team members
Estimate how long you think tasks will take
Create custom views
Manage the users
Customize the board
Create tasks and projects quickly, right from the board
Highlights:
Great support
Work very well

UpStream is a free and awesome project management plugin that you will like for sure. This is beacause it allows you to manage any type of project from inside your WordPress site. Moreover, your customers can also track the progress of their project in the frontend project view. Check it out!
Provided Features:
Milestones & Tasks
Bug/Issue Tracker
Upload Files & Documents
Project Discussion thread
Automatic Progress Tracking
Custom Fields
Custom Statuses
Highlights:

Zephyr Project Manager is a modern and easy to use project manager for WordPress that help manage all your projects and tasks effectively and get work done. Moreover, a beautiful user interface is also included in this plugin so that you can keep your projects be on track.
Provided Features:
Create unlimited projects and customize them
Receive notifications via email of updates
Keep everyone informed
View progress chart of project completion
Set the name, start and end dates, description, and category
Set the priority for your projects
Copy projects and convert projects to tasks
Highlights:
Very good function
Outstanding
Excellent support

This is a special Project Management plugin which is designed explicitly for project-based bug and issue tracking. So it is a plugin worth keeping if you want more focus on quality control of your products.This plugin essentially comes with two elements "issues" and the 'projects.'
Provided Features:
Admins can access all
Editor as a project manager
Author as team member
Contributor as client
Highlights:
Simple
Very useful
Functional

Going on a budget, the Business Manager is a great ERP and Project Management tool for WordPress. This project management plugin for WordPress allows you to manage your employees, projects, clients, and documents with ease. With the HR management functionalities of the plugin, you get to create a detailed database for your employees.
Provided Features:
Document versioning system
Assign documents to department
Keep document notes notes
Keep ongoing notes for the employee.
Upload employee document
Easily track employee leave requests
Create performance reviews for each employee
Assign project to a Client
Highlights:
Very clean and powerful
Nice plugin
Wonderful

Another plugin we would like to introduce is Orbis. It has some nice basic Project Management, Customer Relation Management & Intranet functionalities. Moreover, the plugin is built with idea to make business tools extendable. Besides, it is totally free and fully responsive. Let's discover it!
Provided Features:
Various high-quality themes
Fully manageable
Add persons and connect them to companies
Easily extendable with plugins
Fully translatable
Use your own hosting environment
Add projects and connect them to companies
Built on WordPress
Highlights:
Potential plugin
Supportive
Fully responsive

This is an effective WordPress Task Management Plugin that gives you the option of inserting the functionality of project and task management to your WordPress site. In addition, by using this plugin, you can also generate projects and then assign tasks for your users easily. Check it out!
Provided Features:
Unlimited projects, task lists, tasks, and comments
Front-end shortcode support
BuddyPress group integration
File upload on projects, task lists, task, and comments
Email notifications for new tasks and comments
Task due dates with a calendar view
Uses built-in WordPress user accounts
Highlights:
Effective and efficient
Outstanding
Nice

Eonet Project Manager is another great project management plugin that we would like to recomment. It can be added to any site and easily customized to fit your design purposes. Furthermore, it allows you to create many projects with different permission levels, create tasks for them and assign the tasks to the users of your site.
Provided Features:
Create unlimited projects
Set a different permission level
Create the tasks of the projects
Powerful permissions manager
The backend isn't required for the project members
Public messages area for each project
Highlights:
Easily customized
Fully responsive
Great

GS Projects for Behance is a remarkable project management plugin to showcase Behance projects. It is packed with necessary controlling options & different themes to showcase Behance projects elegantly with eye catching effects. Let's discover and enjoy it!
Provided Features:
Responsive Behance Portfolio plugin
Different Column option
Works with any standard WordPress Theme
Developer friendly & easy to customize
All modern browsers supported
Highlights:
Fully respone
Highly friendly
Nice
Conclusion
WordPress Project Management Plugin is really important for a website. We hope that the collection will be useful for you. In addition, you can visit our free WordPress Themes to update more amazing designs.
Thanks for reading. If you have any questions, please leave a comment below. We will reply as soon as possible!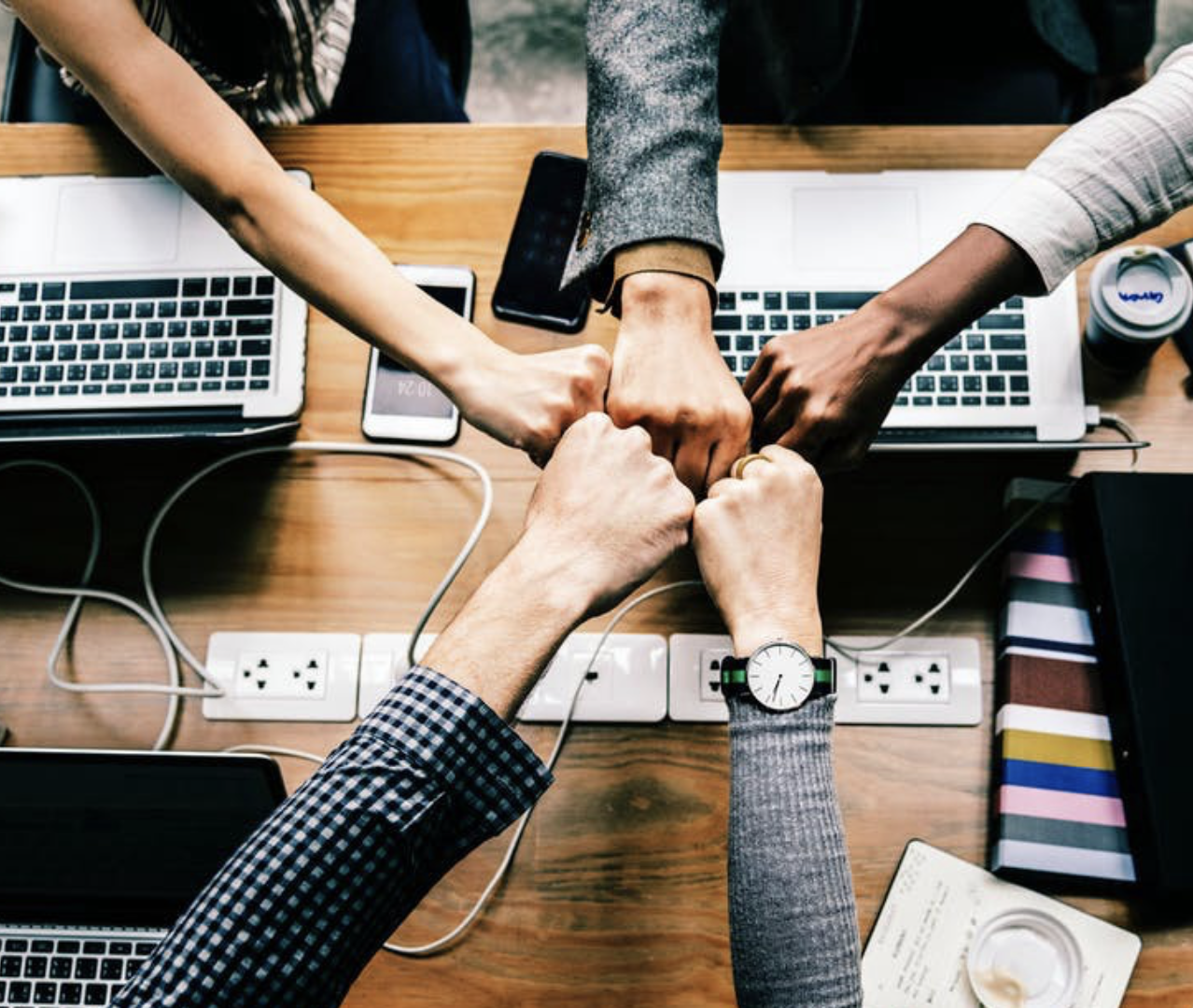 Hello everyone! We're Galussothemes content team, we love to write new blogs for WordPress everyday! Galusso Content Team is a part of IT4GO – The company houses talented young people who hold a strong passion for website development, designing, and marketing.