A portfolio website is a crucial tool for showcasing your skills, expertise, and accomplishments as a professional. Whether you are a photographer, designer, writer, or any other creative professional, having a well-crafted portfolio can make a significant impact on potential clients and employers. Joomla, being a versatile and powerful content management system, offers an excellent platform to create a professional portfolio website.
In this article, we will share 8 essential tips to help you create a captivating and effective Joomla portfolio website. Now, let's check them out.
8 Tips To Create A Professional Joomla Portfolio Website
Get your site a logo
Having a nice logo and an aesthetically pleasing design can significantly enhance the overall appearance and professionalism of any website, including a portfolio.
A well-designed logo can serve as a visual representation of your brand or identity. It helps create a memorable and recognizable image for your website or business, making it easier for people to identify and remember you. When visitors see a professional logo, it conveys a sense of credibility and trustworthiness, which can positively influence their perception of your portfolio and your work.
However, if you don't have any design skills, don't worry. Because there is a wide range of useful platforms that allows you to easily create a beautiful logo for free. If you want to create a customizable logo, here are some prevalent applications that you can use, such as Hatchful, Tailor Brands, Canvas Logo Maker, Free Logo Design, Logo Makr.
Be concise in your word
Clients have to review numerous resumes and portfolios on a daily basis, with limited time to spend on each portfolio website.
In the beginning, it is crucial for them to immediately recognize your identity and occupation. Avoid using generic greetings such as "Welcome" or "Hi" as it only takes up time unnecessarily.
When creating your homepage, it is important to be precise and to the point. If you don't have any exceptional achievements to showcase, you can begin by introducing your profession and highlighting your past experiences.
It is crucial to ensure that your content can be easily read. Avoid using confusing typography and distracting images that might confuse your clients.
To assist clients in comprehending your identity, use clear and brief language.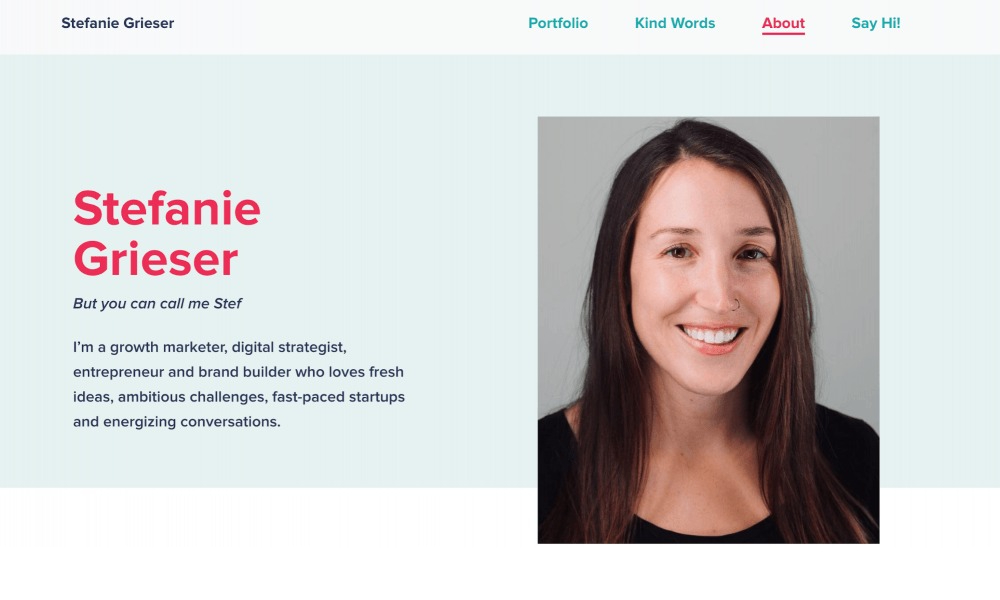 Focus on your portfolio showcase
It is necessary to focus on your portfolio showcase section because it plays an important role in presenting your skills, expertise, and accomplishments to potential clients or employers. Additionally, displaying your project in a well-organized portfolio also helps you captivate visitors and encourage them to explore more of your work.
So, there are two crucial points that you should keep in mind:
To begin with, when searching for a job, only present your top-notch achievements.
Furthermore, present your portfolio in a creative and organized manner. Avoid the temptation to include all of your projects, as this can result in a cluttered portfolio page if not done carefully.
How to show your portfolio creatively and logically?
We highly recommend using "image" as a perfect choice. A stunning and attention-grabbing visual representation is the most efficient method to make a quick impression on someone. Furthermore, images are suitable for everyone, regardless of whether you are not employed in a creative field.
Opting for professional assistance is the most effective approach to carrying out the task, yet not everyone can afford it. Accordingly, many individuals opt to tackle it themselves and in such cases utilizing an extension can be extremely beneficial.
For example, if you are a photographer, you can show your images in a masonry layout.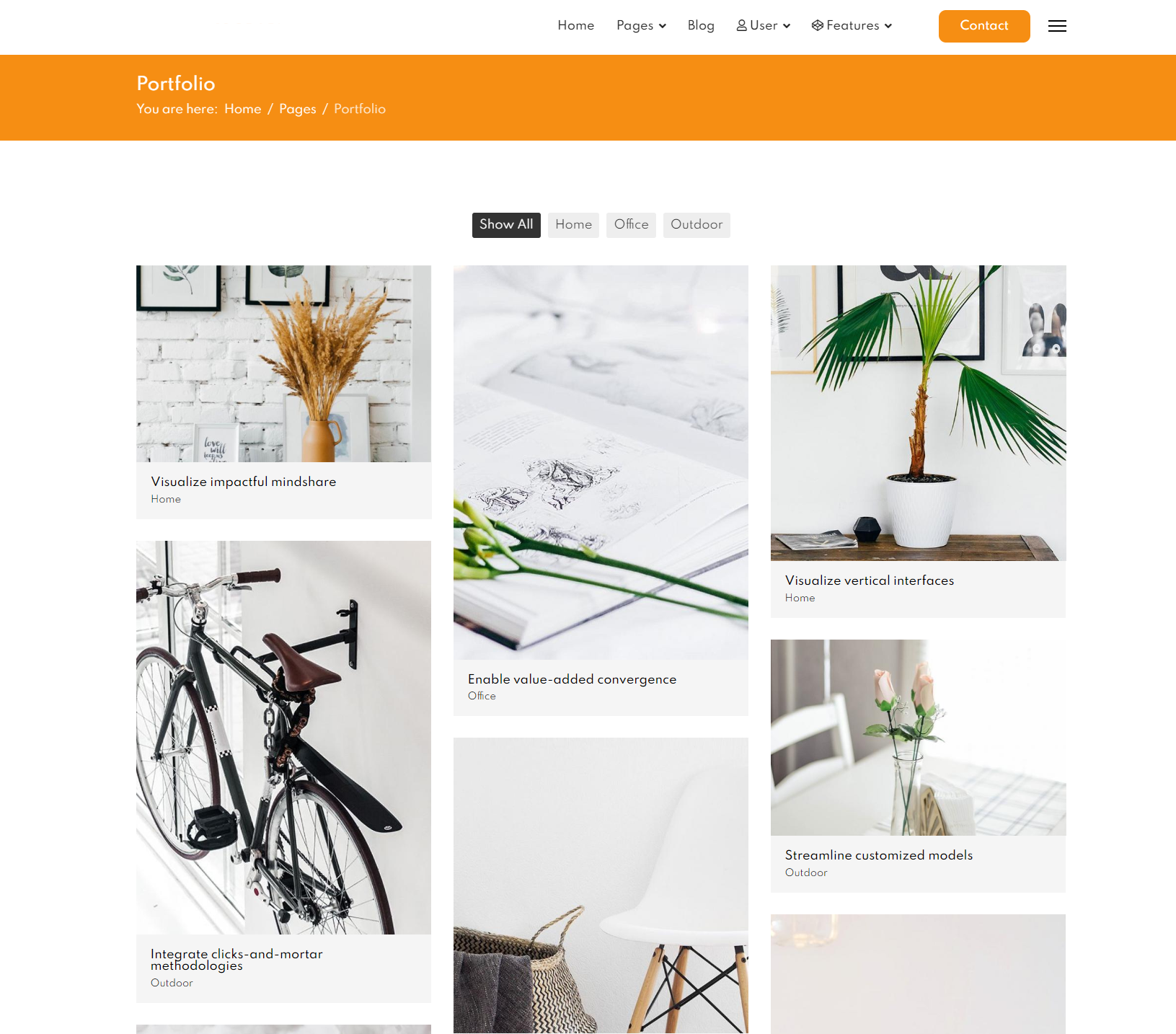 Collect testimonials for your site
There is no denying that collecting testimonials for your portfolio site is a valuable practice. Since this will have a positive impact on your professional reputation and credibility. Testimonials are statements or comments from satisfied clients, customers, or colleagues who have experienced your work firsthand. Hence, it is advisable to obtain a large number of favourable reviews from your past clients at your earliest convenience.
Luckily, sometimes, your clients will be unwilling to assist you, because they lack the necessary writing skills and do not have the time to spare. Therefore, it would be advantageous if you offer to write the testimonial on their behalf as well.
If you are in the initial stage of your career or have recently begun freelancing, it is likely that you do not yet have any clients.
If that situation arises, a helpful suggestion is to request your previous employers to provide positive feedback about you on your website. If this is not possible, there is still another method to attract the attention of your clients, which will be elaborated on in the following section.
To summarize, make sure to gather feedback from your client and obtain their consent to upload it on your website.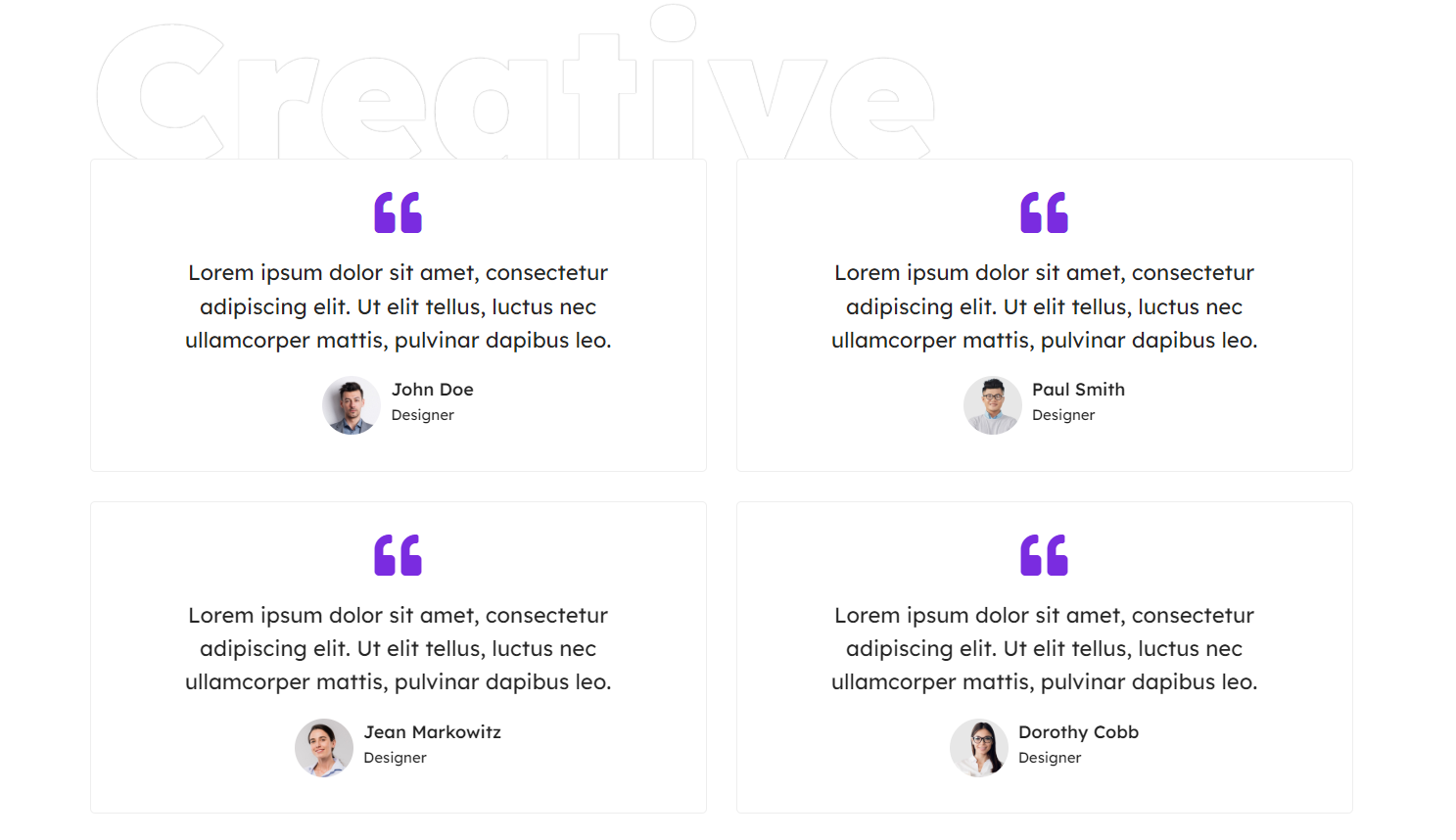 Tell a story with about page
If you lack an impressive portfolio or have limited testimonial reviews, your best option is to focus on creating a compelling about page.
What contributes to the creation of a well-crafted about page?
The name of something often reveals its purpose, and in this case, it reflects your identity, doesn't it? Consequently, once clients have read your biography for a few minutes, they should be able to answer these questions on their own:
What is your name?
What is your profession, and experience?
What was the driving force behind your decision to pursue this job? – What is the reason behind your choice of occupation?
What type of employment are you currently seeking?
There are no established rules dictating what to include and exclude in your writing. However, based on our personal experiences, most about pages attempt to address these inquiries to some degree.
Other helpful tips:
Avoid going on tangents. Use sentences that are straightforward and brief. An appropriate length would be between 250 and 300 words.
Having a meaningful avatar is crucial, but it is equally important to ensure that it exudes professionalism.
Let's provide all your achievements and rewards at the end.
You might want to think about adding some personal information such as hobbies, likes/dislikes, etc. This can help to give your website more personality.
Be mindful of your writing style. Many individuals attempt to incorporate humour into their language, however, it should always remain within the realm of professionalism.
Tell the truth. Clients dislike when people are dishonest about themselves. It is okay to withhold certain information, but if it is relevant to your work, strive to be as honest as possible.
Take the time to review your entire website, not just a single page. Don't allow minor errors to hinder potential job opportunities.
To summarize, once you have completed the creation of your About page, it should resemble a condensed rendition of your professional and personal journey.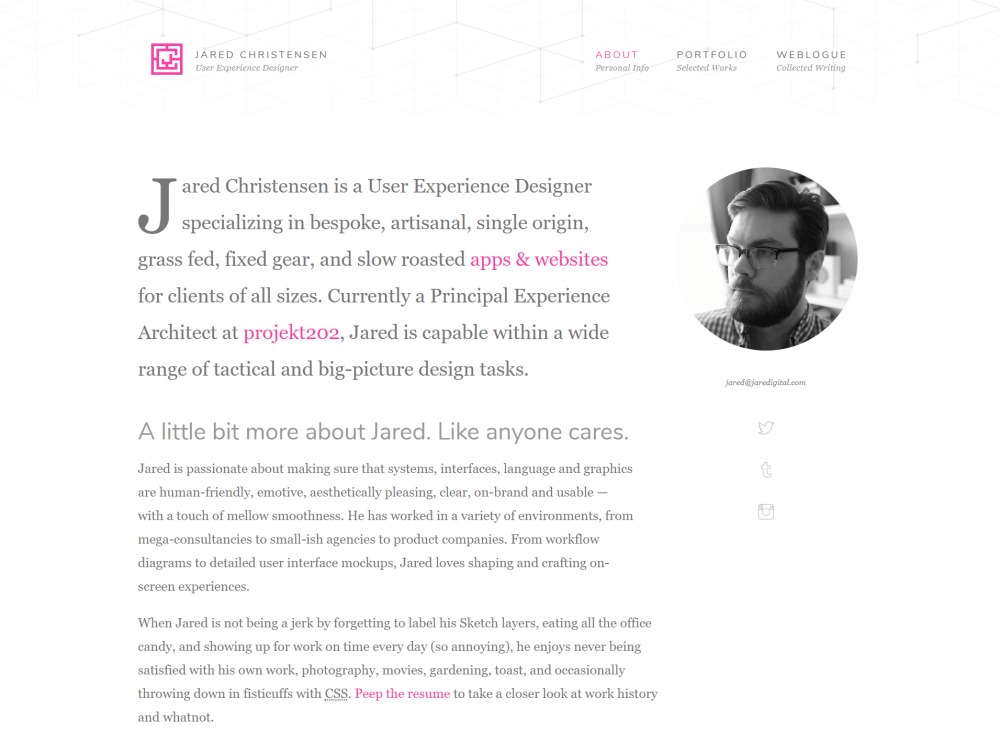 Make your contact page right
Expertise stems from basic elements. While having a visually pleasing website is important, neglecting to provide readily accessible contact details can also result in losing clientele.
Here are some necessary things that you should include in your contact page
Email and a phone number are a must-have.
Links to your social media account in case clients can't reach you in a conventional way.
A resume is optional but recommended if you still are in the early year of your career.
Make a simple contact form. It's an easy and convenient way for a client to leave you a message.
Make yourself frequently available. Don't let their message goes waiting for days.
Other contact methods are considered if it is popular in your field. For example Skype.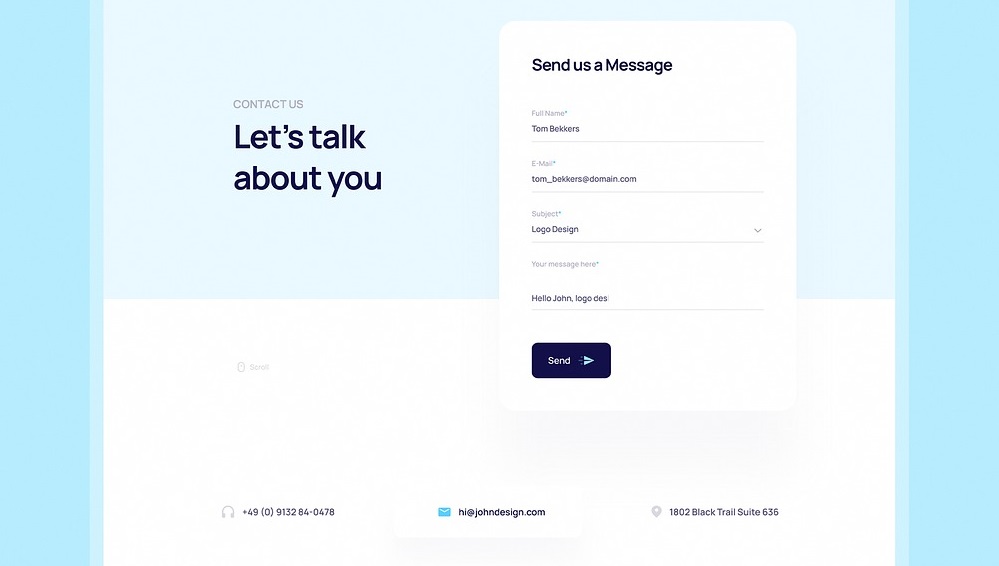 Show your blog posts
The power of words is significant. Demonstrating your expertise through blogging is the ultimate way to showcase your skills, which is highly valued by clients.
Although it may take up a significant amount of time, it will be worth the investment. Sharing your expertise and personal experiences through well-crafted articles could be the most efficient approach to capturing a client's attention.
In addition, if you have a good understanding of SEO, your blog can consistently generate organic traffic. This means that your content and message will reach a wider audience.
The greater the volume of traffic you receive, the greater the potential for work opportunities.
Take advantage of pre-made templates
If you save much time and money, you can take advantage of pre-built templates such as GT Personal by Galussothemes that will you quickly build an eye-catching portfolio website. Moreover, it is responsive, SEO-friendly and easy to use.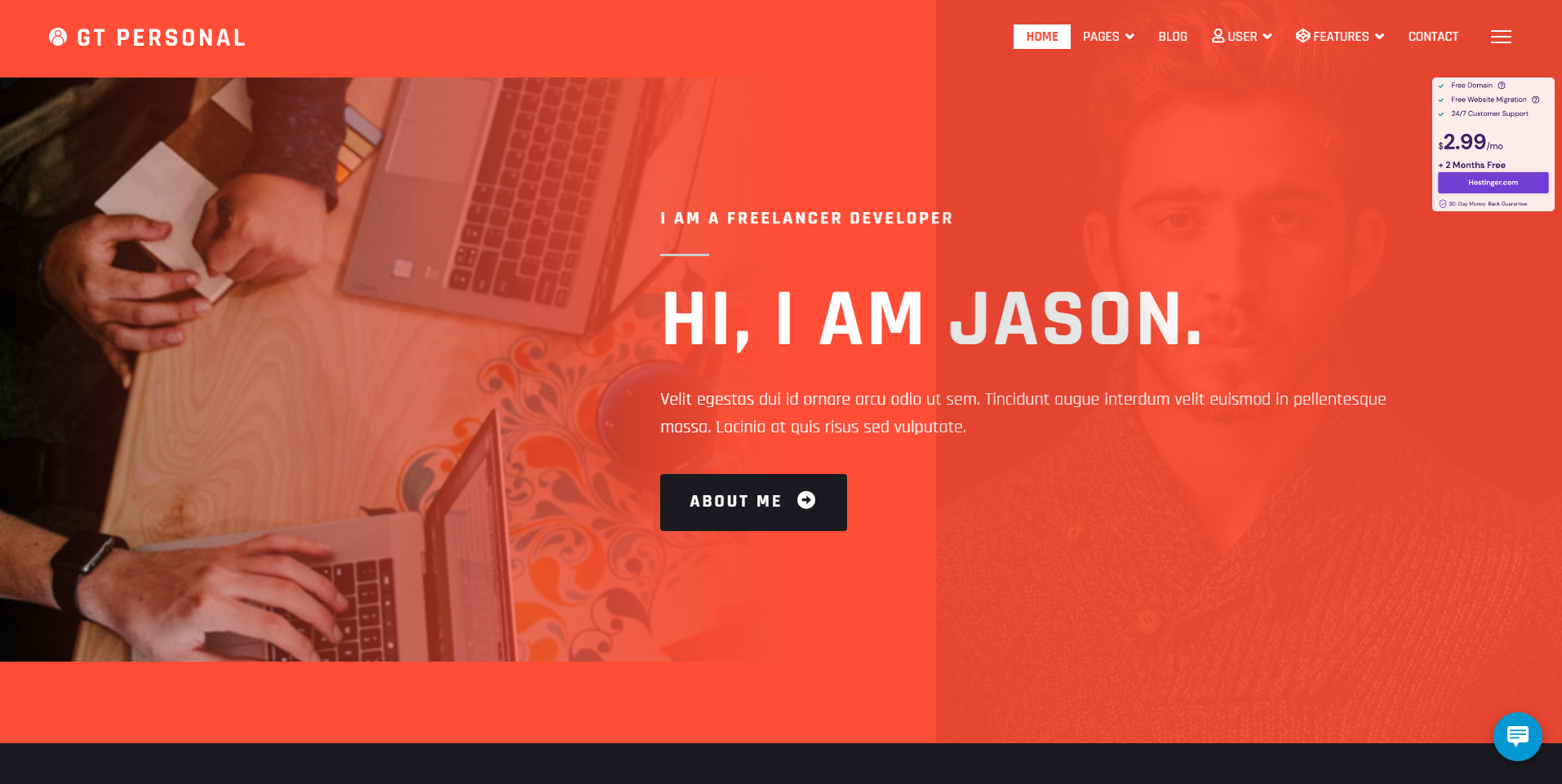 The bottom line
Until recently, a portfolio website was predominantly favoured by individuals in the design, photography, and creative industries.
Nevertheless, with the progression of the web design sector, there are now several website builders available that assist individuals without coding abilities in easily creating a website.
Hence, regardless of the profession, a portfolio website is now a necessity for freelancers.
Having a portfolio is a useful method to showcase your work to potential clients. However, if not done correctly, it can have negative consequences. Hopefully, with the assistance of the 8 tips that we have just offered, you can easily create a beautiful portfolio. Additionally, if you are looking for beautiful Joomla templates, you can refer to our website.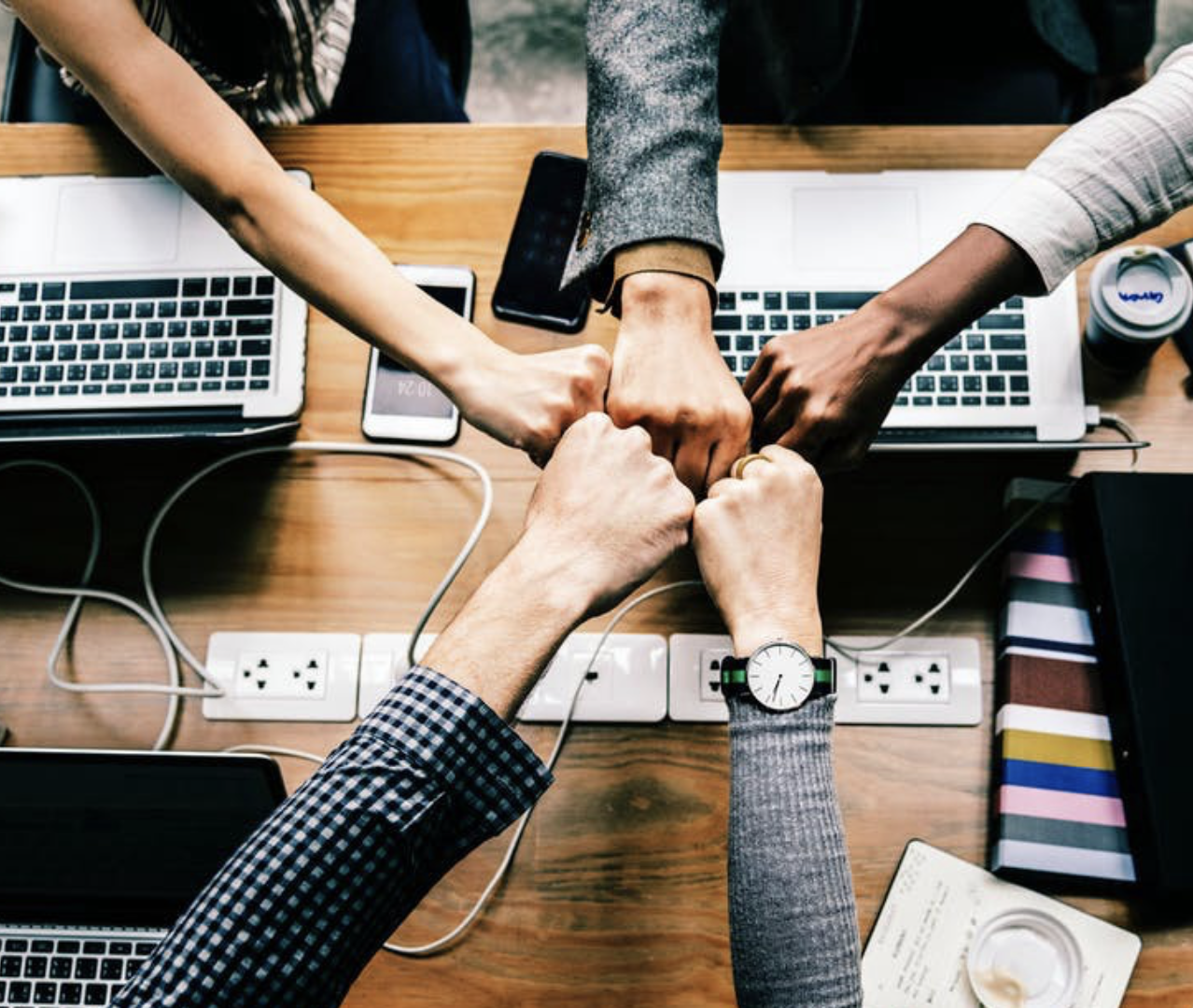 Hello everyone! We're Galussothemes content team, we love to write new blogs for WordPress everyday! Galusso Content Team is a part of IT4GO – The company houses talented young people who hold a strong passion for website development, designing, and marketing.