Arranging an eye-catching gallery on your website plays an important role because it helps attract your customers' attention at first sight. In today's collection, we will recommend for you the top 11 great WordPress Gallery Plugin in 2021.
The reason why should you use WordPress Gallery Plugin
This tool not only helps you showcase fantastic images but also assists you to display custom content, for example, your latest blog posts, WooCommerce products, team members, upcoming events, and more. In addition, we also give some significant features of each plugin so that you easily choose and compare. Let's take a look to choose the best one.
Top Nice WordPress Gallery Plugin

The first significant plugin that we would like to introduce is Modula. This plugin is famous for a common freemium WordPress Gallery that helps you to create a lot of eye-catching galleries on your site. Moreover, it is easy for you to edit and customize the exact layout for your gallery by using a visual, drag-and-drop builder. Furthermore, toward the premium version, you have a chance to get more powerful features including video support, password protection, deep linking, Ajax filters, and lots of cool visual effects. The process of installing only takes you a few minutes, so we ensure that this great plugin will bring you much more experience.
Features:
Multiple gallery types, including grid galleries and columns
Option to use a custom grid builder that gives you 100% control over your gallery
Lightbox feature powered by Fancybox, including image deep linking
Image captions and titles
Insert galleries with a block or shortcode
Social share button integration
Frontend Ajax filters for gallery items
Album support
And much more

The second awesome plugin you shouldn't miss is ENVIRA GALLERY. With more than thousands of positive reviews on WordPress.org, this plugin is considered one of the best quality WordPress Gallery plugins in today's collection. After installing, you can get multiple pre-built gallery themes and many advanced features such as client proofing, and an Adobe Lightroom integration. It is truly a useful tool for photographers and bloggers as well.
Features:
Multiple gallery themes
Lightbox support, including deep linking
Insert galleries with a block or shortcode
Album support to organize multiple galleries into albums
Video gallery support
Social share buttons (including Pinterest Pin It button)
Option to import from external services such as Dropbox, Instagram, and a ZIP file
Dynamically create galleries from blog posts, custom post types, folders on your server, and more
Adobe Lightroom integration to create and sync galleries from Lightroom collections

NextGen Gallery is one of the best choices for photographers who want to showcase their beautiful photos in a professional gallery. You only spend a few minutes setting up to have amazing galleries on your content. Besides, it also gives numerous advanced features that support you to create different galleries from simple to intensive. Moreover, this tool enables you to sell images through built-in eCommerce features. By using this plugin, you can permit your customers to place order prints of your images and automatically ship them out.
Features:
Tons of different gallery layouts with the premium version
Lightbox galleries
Dedicated image management tools, including the option to upload directly to your server via FTP
Image protection and watermarking
Deep linking
Frontend image search
Built-in eCommerce feature for digital or physical products
Automatic print fulfillment feature to sell physical prints (super unique)
Publish and manage galleries from Adobe Lightroom

Another great plugin that we should consider is FooGallery. This tool is a perfect solution to generate a beautiful photo gallery on your site quickly. In addition, with 100% responsive layout and modern design, your galleries will attract your visitors' attention at first sight. A plus point is that live previews are available while creating an image gallery, and also within the Gutenberg block. What's more, it is not difficult for you to create a stunning gallery while still providing you some extensive features according to your demands.
Features:
Use the WordPress Media Library for image management
Album support
Insert galleries with blocks or shortcodes
Lazy loading for improved performance
Filter galleries by categories or tags
Video gallery support
Pagination, infinite scroll, or "Load More" button
Create dynamic image galleries from various sources, including a folder on your server, Adobe Lightroom, Instagram, or featured images from blog posts or custom post types

Don't ignore this plugin, if you want to create a nice photo gallery on your site. Thanks to many advanced features such as eCommerce support and commenting on individual gallery images, this plugin allows you to create unlimited galleries on your site quickly. Although Photo Gallery has its own image management system, you can also import photos from your WordPress Media Library. Another good thing is that this tool allows you to browse your server's folders right from your WordPress dashboard. You also have the ability to choose the layout to apply and configure settings when you insert the gallery through the dedicated block or shortcode builder.
Features:
Three free layouts and four premium layouts
Insert galleries with blocks or shortcodes
Image lightbox
Allow comments and ratings on images
Infinite scroll and load more
Filterable galleries by tag (for free, which most other plugins charge for)
Search box to let visitors search gallery items
Image watermarks
Video gallery support
Import images from Instagram or Google Photos
Social sharing
eCommerce support

If you are looking for a useful WordPress Gallery Plugin to create a lively and elegant photo gallery on your site, Gmedia Photo Gallery is not a bad choice. This tool comes with a companion iOS app that enables you to control your galleries from your mobile devices. Moreover, you are able to present a map with the geolocation of your photos, which is another cool travel feature.
Features:
Unique gallery layouts, such as a Cubik 3D gallery and a music or video player for galleries of those types
Separate image management interface but has an option to import from the WordPress Media Library
iOS application to manage galleries
Albums
Google Maps integration to show the geolocation of your gallery photos
Private galleries
Comments on gallery items

The colorful plugin has a user-friendly design that is suitable for those who want to design and create an appealing image gallery on their site. By using this plugin, you can easily edit as well as customize the layout according to your favorite without any coding knowledge. Especially, there's no separate interface — you'll configure everything from the block settings whereas working inside the editor.
Features:
Native WordPress block – no separate settings area
Seven different layouts, including the unique map layout
Integrates with the separate Meow Lightbox plugin for lightbox galleries
Drag-and-drop reordering of gallery positions
Custom crop positions
Infinite scroll
Lazy loading for improved performance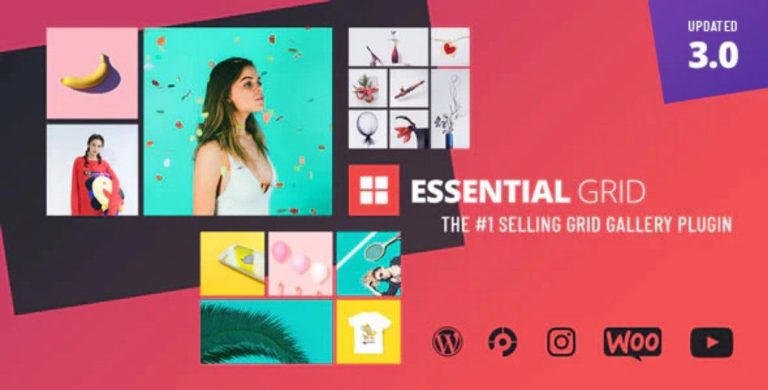 This plugin has received a lot of excellent 5-star ratings and has been purchased over 45,000 times by many customers around the world. Therefore, you can completely trust and install this tool for your WordPress site to create various types of grid galleries. Besides, in case you want to create a gallery of WooCommerce products, Essential Grid also allows you to generate your own layouts for gallery items. It means that you can include each product's price, an add-to-cart button, and other elements.
Features:
Multiple gallery layouts, including a template library with 50+ starter grids
Create galleries from tons of different sources
Image, video, and audio galleries
Galleries from posts or custom post types
Galleries from dynamic sources, including Instagram, YouTube, Vimeo, Twitter, more
Integration with other plugins such as WooCommerce and The Events Calendar
Gallery filters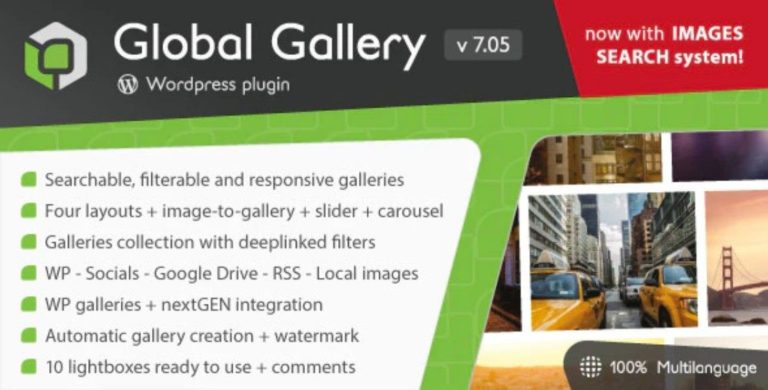 Global Gallery should be regarded if you are finding a great tool to showcase your delightful collections. With over 4,800 installs around the world, it has been trusted and supported by many users. Firstly, it allows you to generate searchable and filterable galleries from a wide range of sources consisting of social media sites, Google Drive, RSS feeds, local folders, and more. Moreover, there are 4 different layouts, 10 lightbox options, and an option to generate sliders or carousels from your images.
Features:
Four gallery layouts
10 lightbox options
Pull images from WordPress Media Library or local folders
Google Drive integration
Social media integrations to pull images from Twitter, Pinterest, Tumblr, and more
Integrates with any RSS feed
Gallery filters
Gallery search box
Albums (called "gallery collections")
Image comments in lightbox
Watermarks
This plugin won't let you be disappointed because of its advanced features. By using this plugin, you are able to create a gallery portfolio. Moreover, some features that are appropriate with a portfolio including gallery filters, a search box, and sorting options. Furthermore, it also lets you use various gallery content sources, such as videos and any post type, which adds some extra flexibility.
Features:
jQuery grid galleries
Use any source — images or custom post types (e.g. "Portfolio Items", blog posts, products, and more)
Unlimited gallery filters
Gallery search box to let visitors search gallery items (it works with the filters, so you can let people search the already-filtered results)
Gallery sort options
Lightbox from Fancybox and Magnific Popup
Deep linking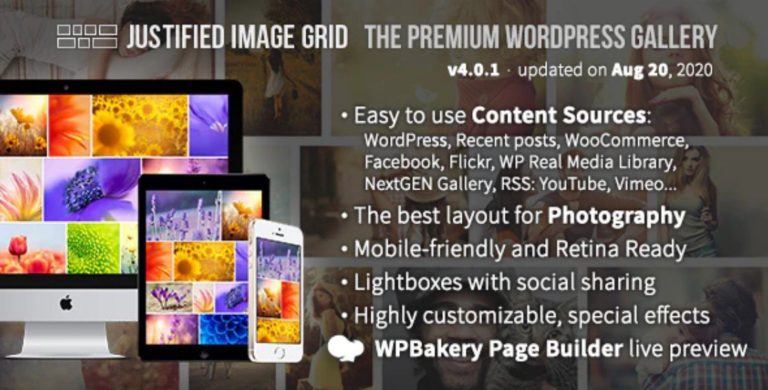 The final plugin in today's collection is Justified Image Grid. It is considered as the second most common WordPress gallery plugin at CodeCanyon. The theme allows you to create gallery items from lots of different sources, including images, blog posts, WooCommerce products, Facebook, YouTube, Vimeo, and more. Moreover, it also gives you six different lightbox options and many advanced features as well.
Features:
Automatic justified layout
Customize rows and dimensions as needed
Mobile-specific settings
Six different lightbox options
Import content from any post type, including blog posts and WooCommerce products
Integrates with NextGEN Gallery and Real Media Library
Integrates with Facebook, Flickr, or any RSS feed (including YouTube, Vimeo, and more)
Video gallery support from YouTube, Vimeo, or self-hosted videos
Gallery filters by categories, tags, custom taxonomies, or author name
Conclusion
We have just listed all the best WordPress Gallery Plugin yet for you. We hope that this post can give you many great solutions to deal with your problems. In addition, if you are interested in Themes, you can refer to our free WordPress Themes to update more quality themes for your website. Thanks for reading, if you have any questions, don't hesitate to leave a comment below.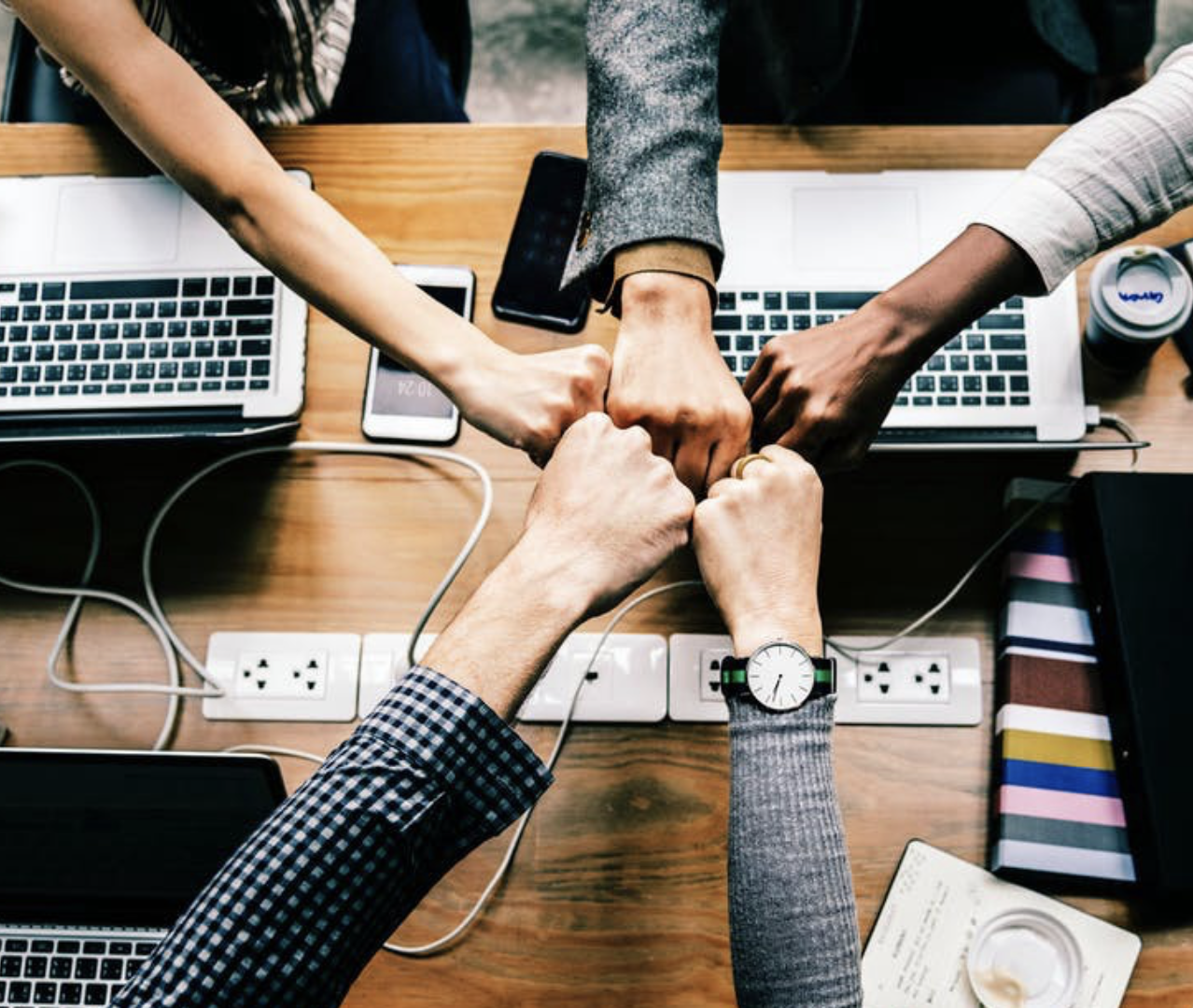 Hello everyone! We're Galussothemes content team, we love to write new blogs for WordPress everyday! Galusso Content Team is a part of IT4GO – The company houses talented young people who hold a strong passion for website development, designing, and marketing.