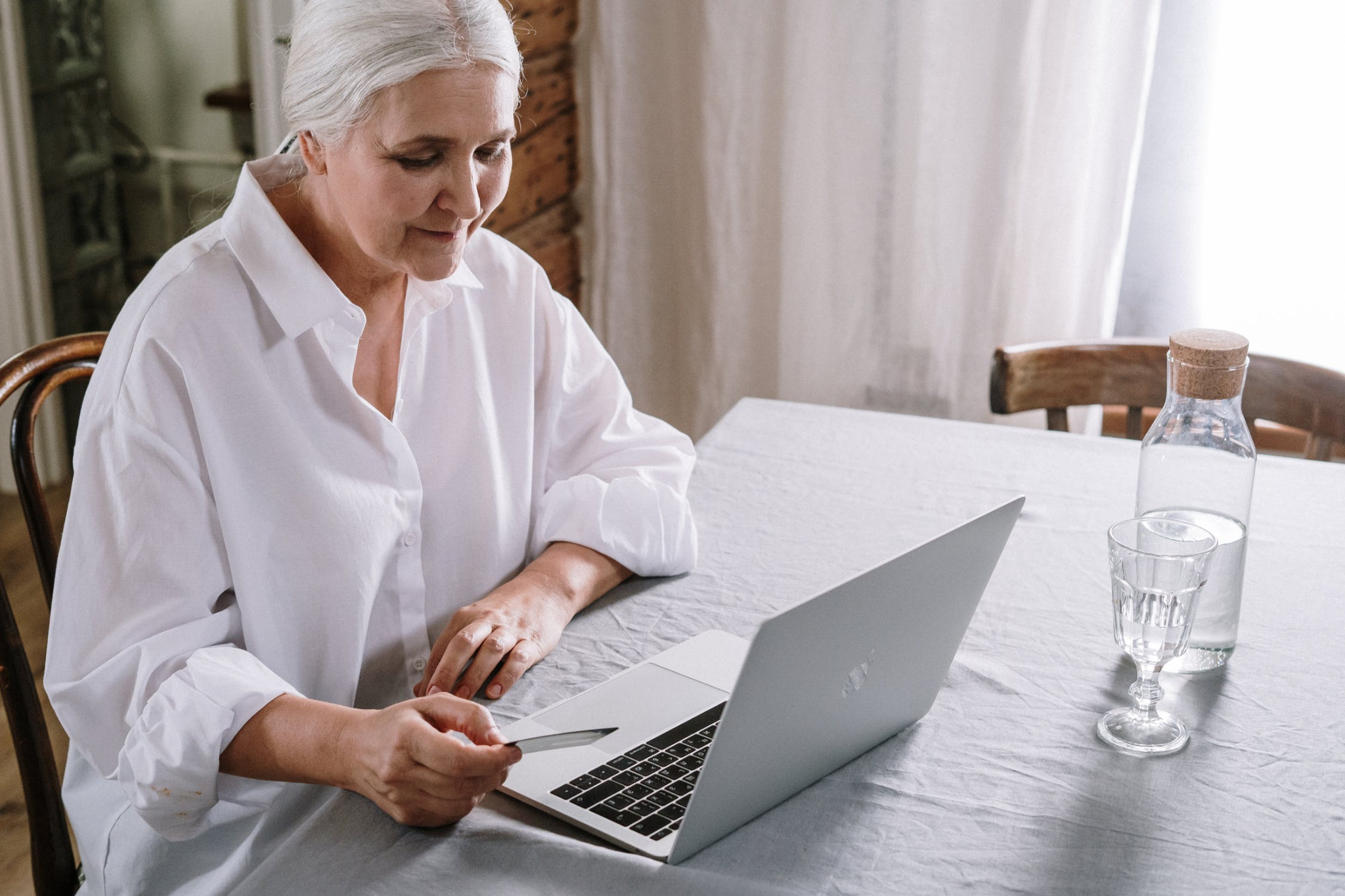 Content marketing is the process of creating content, like videos, blog posts, or free guides, that will help you boost your search engine optimization (SEO), attract more customers, and ultimately get you more sales.
It's important to regularly assess your content marketing efforts and supercharge your strategy! In this article, we're going to outline how you can do just that.
Let's get started!
Create every piece of content with a goal in mind
Before creating a new piece of content, you should always know what you're trying to achieve with it. Are you trying to sell a certain product, show off your expertise, improve your SEO, or earn your customers' loyalty?
When creating your content, consider using SMART goals to help you stay on track. SMART stands for:
Specific
Measurable
Achievable
Relevant
Time-Bound
Using this strategy will also help you assess how successful your content is, so you can adapt your strategy accordingly.
Publish content that will improve your E-A-T rating
You want to create content that will rank highly on the search engine results pages (SERPs). To help do this, use content to improve your E-A-T, or expertise, authority, and trustworthiness. It's a factor Google has increasingly been using to rank web pages since 2018.
Essentially, search engines like Google want to send their users to the best, most helpful websites possible. So, if you can show that you're a knowledgeable and helpful source of information, Google will take note and give you a boost on the SERPs.
Let's look at a few examples of businesses that showcase their authority in their content well.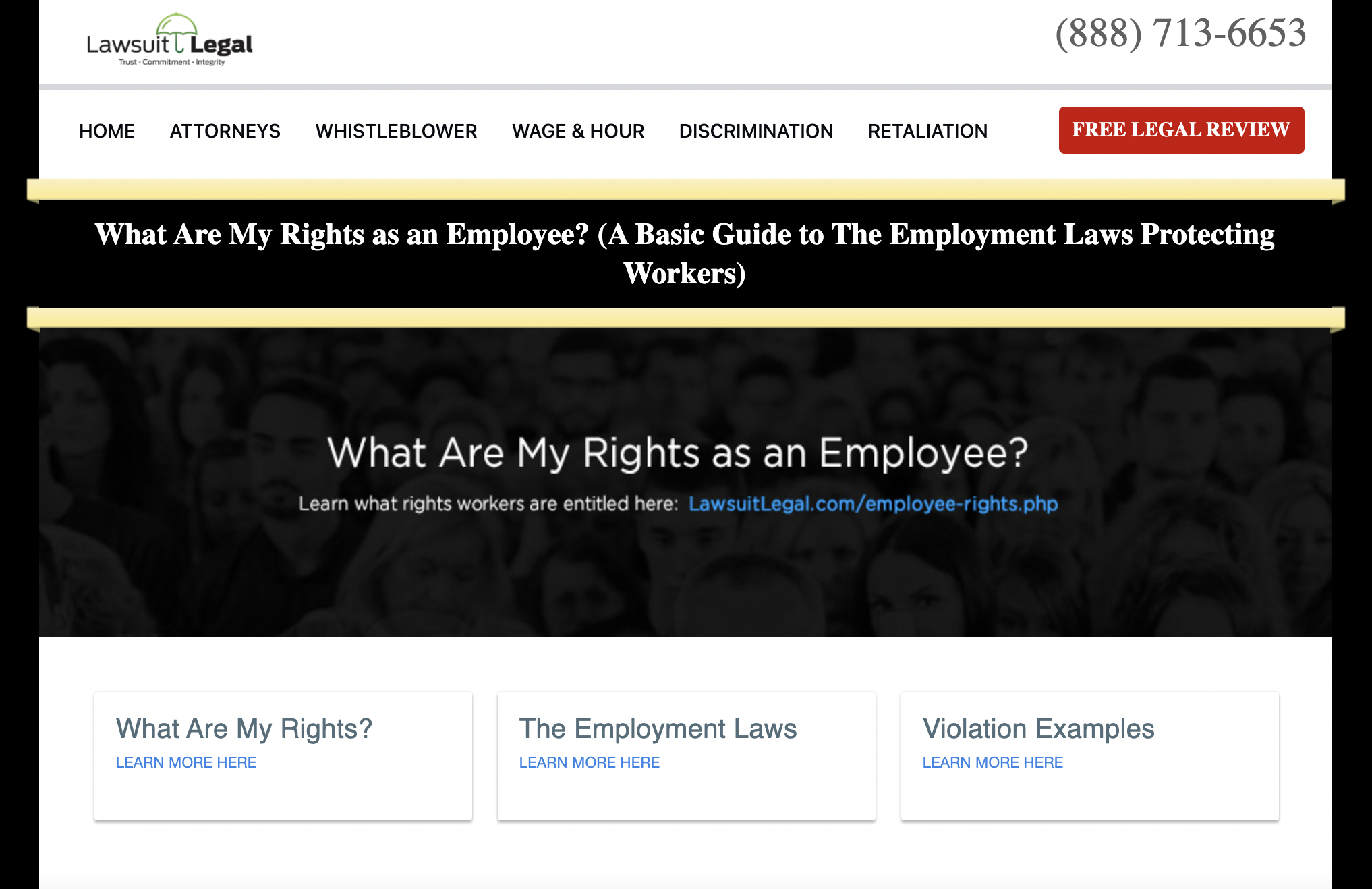 For instance, Lawsuit Legal, a law firm based out of Florida, shows their expertise in their guide to employee rights.
This guide outlines everything an employee would want to know about federal employment laws, how rights are often violated, and overtime pay. This guide is comprehensive, meaning that it's excellent at showing LawsuitLegal's expertise. This will help boost their SEO!
For your own business, think about what it is that you consider yourself to be an expert in. Creating a comprehensive guide as LawsuitLegal has can show that you are an expert in your sector and get you an SEO boost as a result.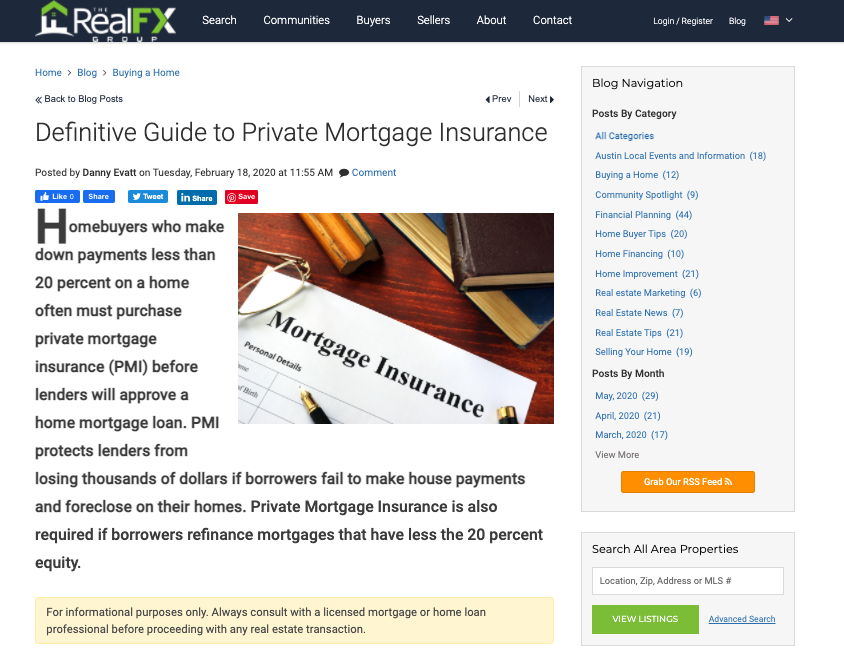 The RealFX Group, a real estate company based out of Texas, does something similar in their definitive guide to private mortgage insurance.
This article outlines just about everything a soon-to-be homeowner would want to know about private mortgage insurance, including who needs it, how much it costs, and how to get it. Not only does this guide build a sense of trust between the reader and The RealFX Group, but it also shows that they are an authoritative voice in real estate, boosting their SEO.
When coming up with topics for your own E-A-T content, think about why your target audience would want to choose you over your competitors. What is unique about your services? What do you do better than everyone else? Showing off how much you know about your field or outlining how your products can solve a problem are great ways to show off your E-A-T.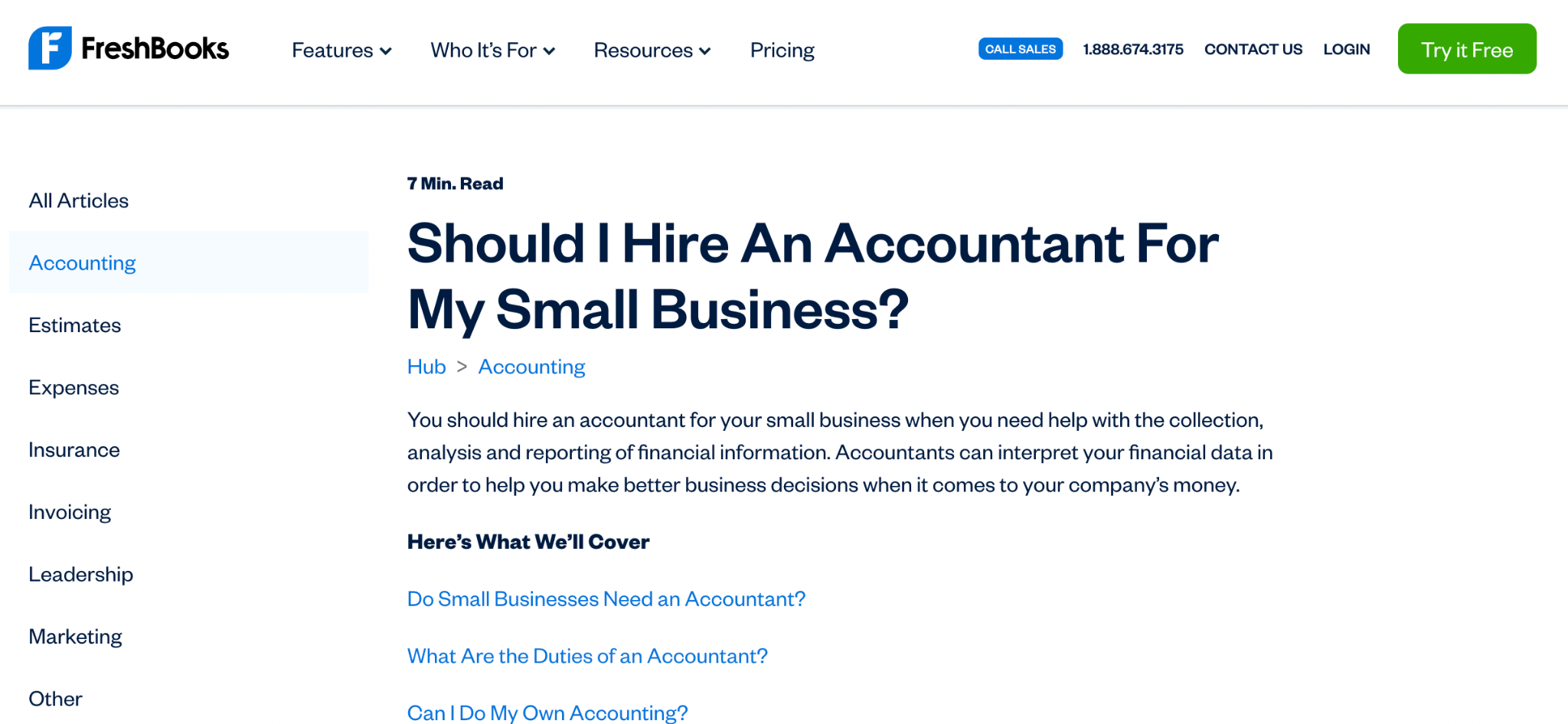 Lastly, FreshBooks, an online accounting software provider, shows off their expertise in their article on whether small business owners should hire an accountant.
They acknowledge that not everyone needs an accountant — many people can take this task on themselves. Even though FreshBooks offers accounting software, this article isn't too promotional in its writing. They acknowledge that there are some situations where freelancers and small business owners would need accountants, and some where they would not, showcasing FreshBooks' expertise and boosting their SEO.
For your website, think about how you could use content to answer common customer questions and showcase your authority.
Focus on producing content that sells
You don't want your website content to be overly promotional but, if you can create content that sells, it should have a place in your strategy! It can be beneficial for both you and your customers — not only will it help you make more sales, but it can help your customers make informed decisions about your products or services, and what will work best for them.
If you have a service-based business, case studies with results from former clients are a great option for content that sells, as they allow your website visitors to see what you're capable of doing. Alternatively, if you sell products, product demonstrations that show off unique features or buying guides that help customers decide between products are both excellent options.
Let's look at some examples to provide you with inspiration.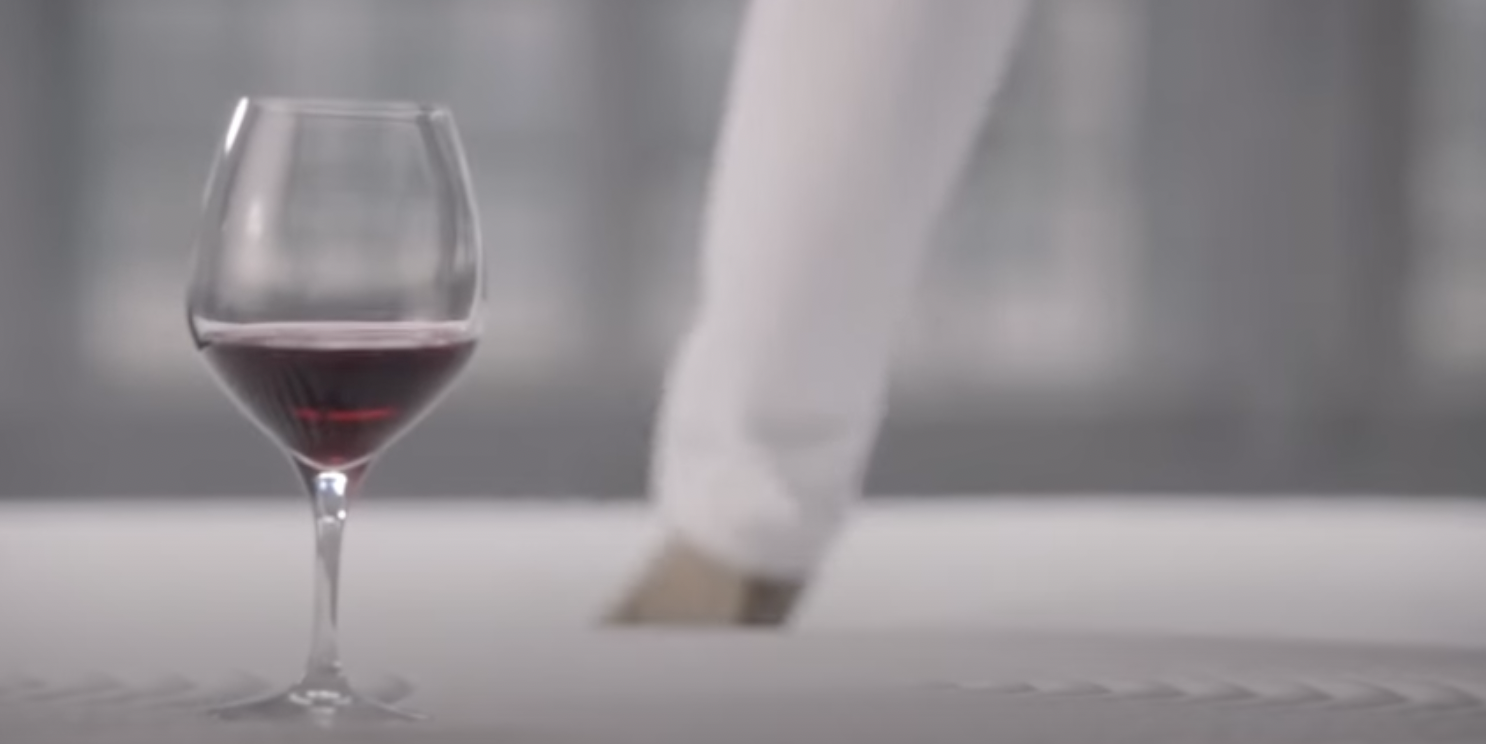 For example, Tempur-Pedic, a mattress company, has a very popular product demonstration that shows how comfortable their mattresses are.
In a video, they show people jumping around on a mattress next to a full glass of red wine — and it never spills. This is an extremely effective and memorable product demonstration! It shows that, no matter how much you toss and turn, anyone you sleep next to won't be able to feel it. How's that for an effective sales tool?
For your own business, think about how you can add a little shock value to improve your sales tactic. Don't be afraid to do something unique. Tempur-Pedic's example surprises the viewer, which is why it's so effective.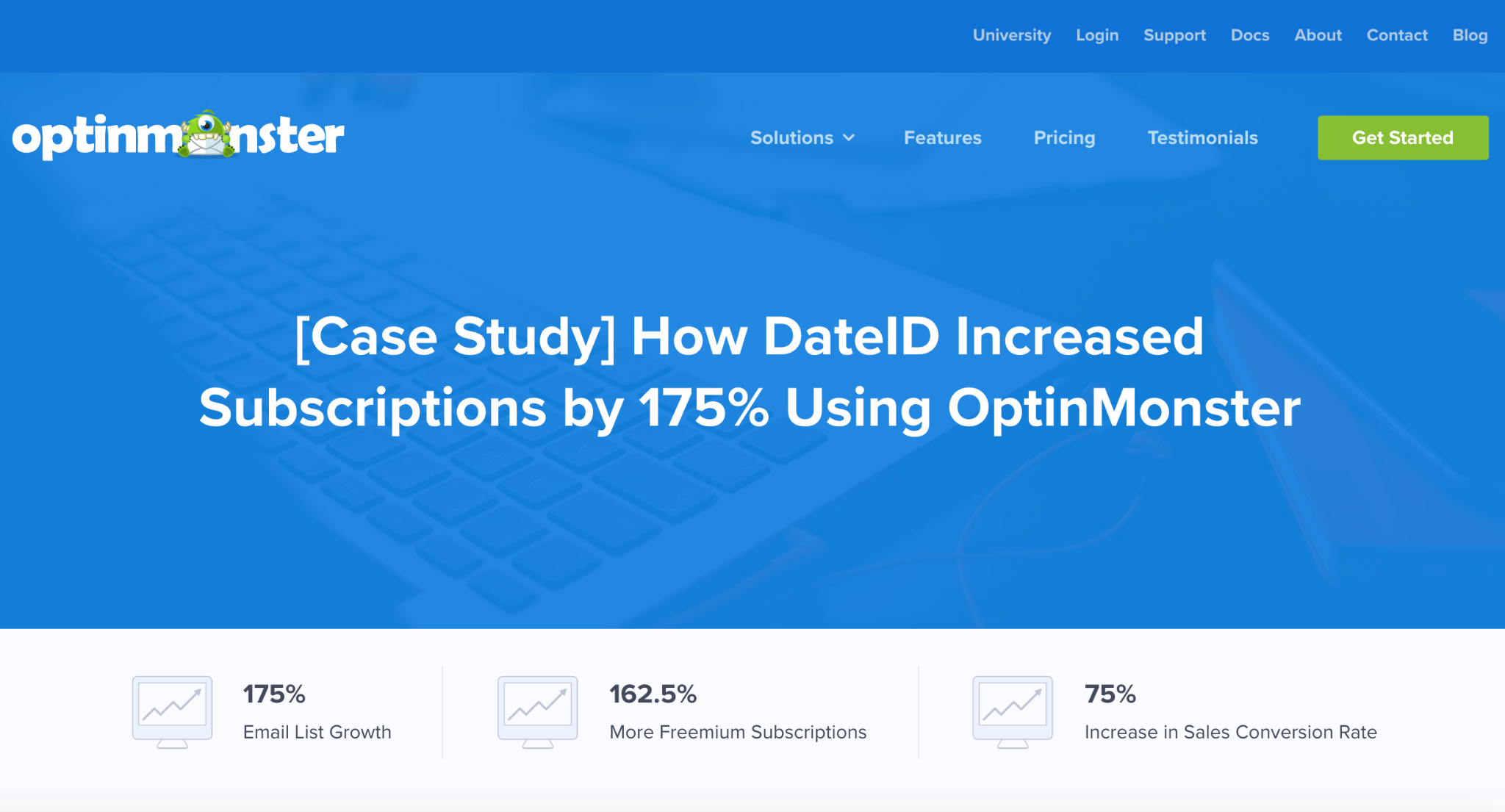 On the other hand, OptinMonster uses case studies to show how good they are at what they do. One particular case study about DateID shows how OptinMonster was able to help them increase their subscriptions by 175% and trigger a 75% increase in sales.
This shows that OptinMonster gets results, making it very effective as a sales tool. If you run a service-based business, case studies like this can be very useful for providing concrete evidence of what you're capable of. When you work with a client, keep track of important data points so you can prove to future clients that you get results.
Inject plenty of personality into your content
One of the easiest but most effective ways to ensure that your content stands out and engages your readers is to inject plenty of personality into it. You can do this with a strong brand voice, unique imagery or videos, or even jokes and puns if it's appropriate for your business.
Keep in mind that different businesses will have different brand voices — for instance, if you run a law firm or loan company, you'll probably be more serious in your tone of voice than a toy company would. When determining your brand voice, think about how your customers would want to be spoken to.
Let's look at some examples of businesses that incorporate their personalities into their content well.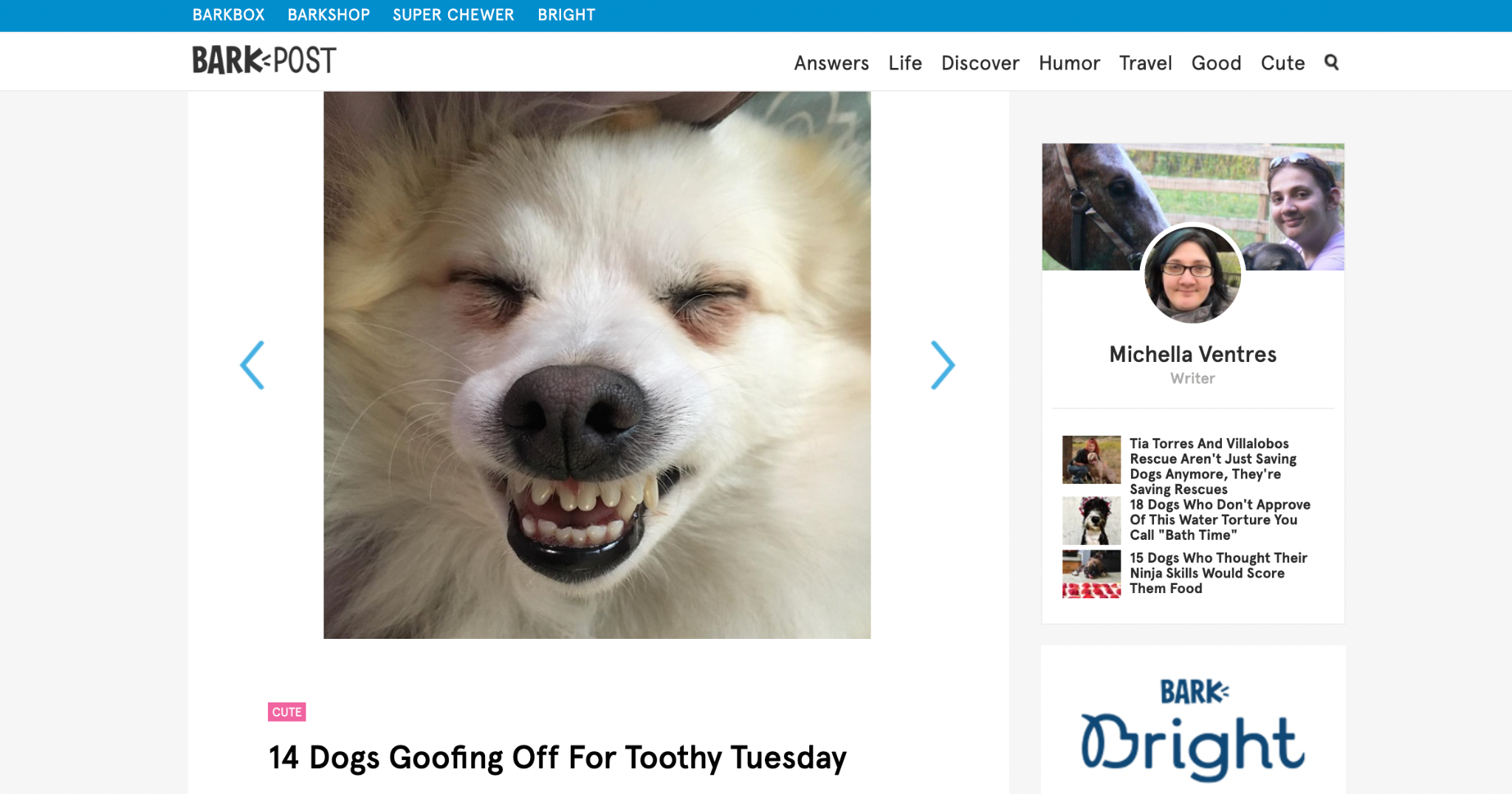 For example, Bark, an online dog toy company, showcases their personality in their blog content well. One particularly fun article showcases a collection of smiling dogs for Toothy Tuesday. It doesn't need to show off flashy products or give tips to be engaging for the customer — it's simply a fun article that shows Bark's personality and how much they love dogs.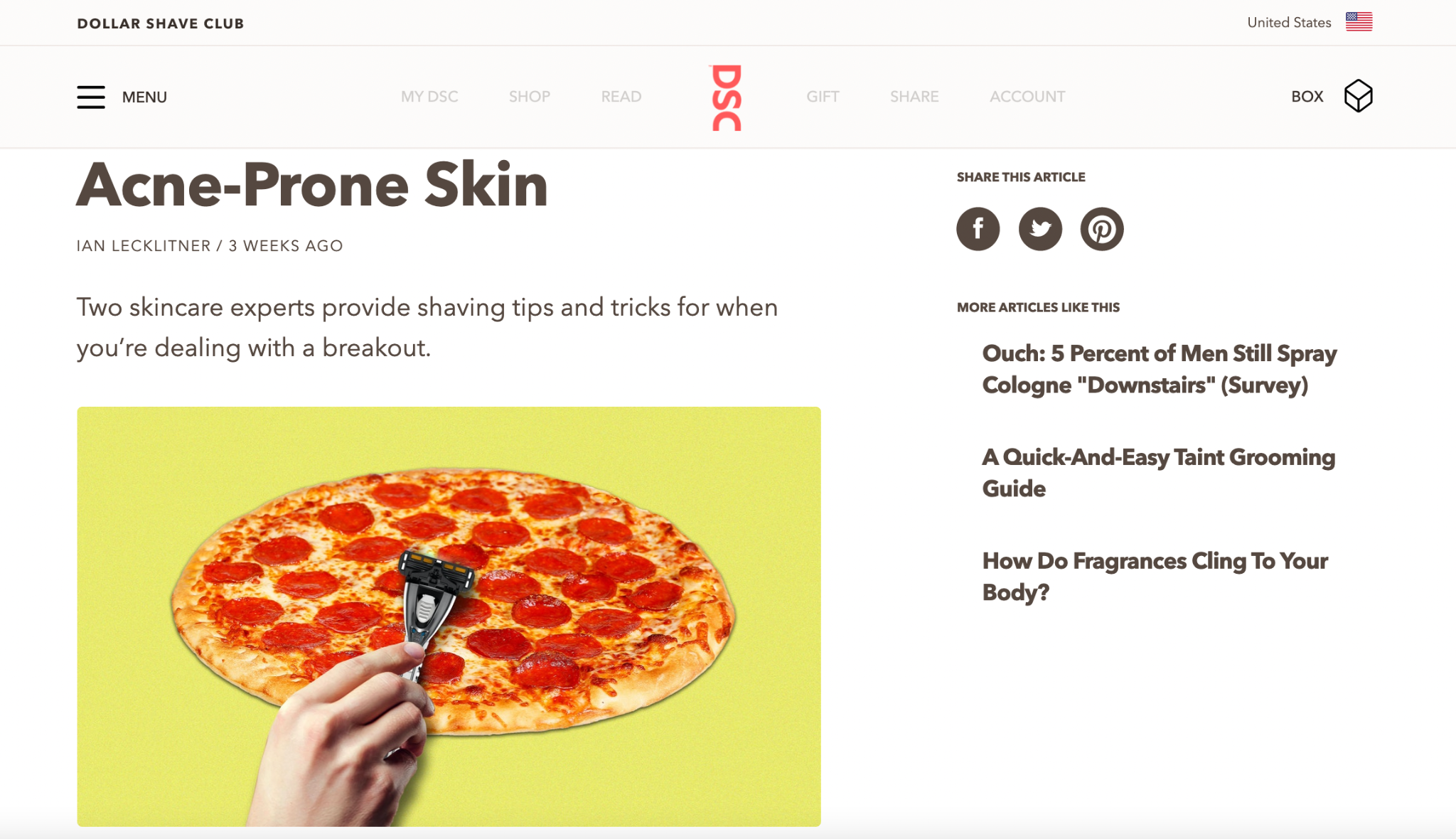 On the other hand, Dollar Shave Club, a razor subscription service, shows off their brand personality using imagery.
In their article on how to shave if you have acne-prone skin, they have an image of a razor being held over the top of a pepperoni pizza. Get it? It's a joke about pizza faces. This funny picture shows that DSC doesn't take themselves too seriously and engages their customers as a result.
Make sure you have a content promotion strategy
Keep in mind that you can't just create content and expect it to do well — you need to ensure that you promote every piece of content to your audience. Including links to your content in your marketing emails is a great place to start. You should also be linking to your content internally from relevant pages — if you have a blog article that refers to a product or service you offer, link to it in the post!
Additionally, if you have social media profiles for your business, you have a whole new place to promote your content regularly. The likes of Facebook publishing tools can help you schedule posts in advance, monitor what content is performing the best, and more. Keep in mind that content with a lot of social shares tends to perform better on the SERPs — this means that, if you can get a lot of shares on social media, you're more likely to draw in more organic traffic from search engines, too.
Summary
Content marketing is one of the most important tools that you have at your disposal. In this article, we outlined how you can take yours to the next level, including by showing off your E-A-T, producing content that sells, and injecting your personality into your content. Start making a plan and get to creating your new content!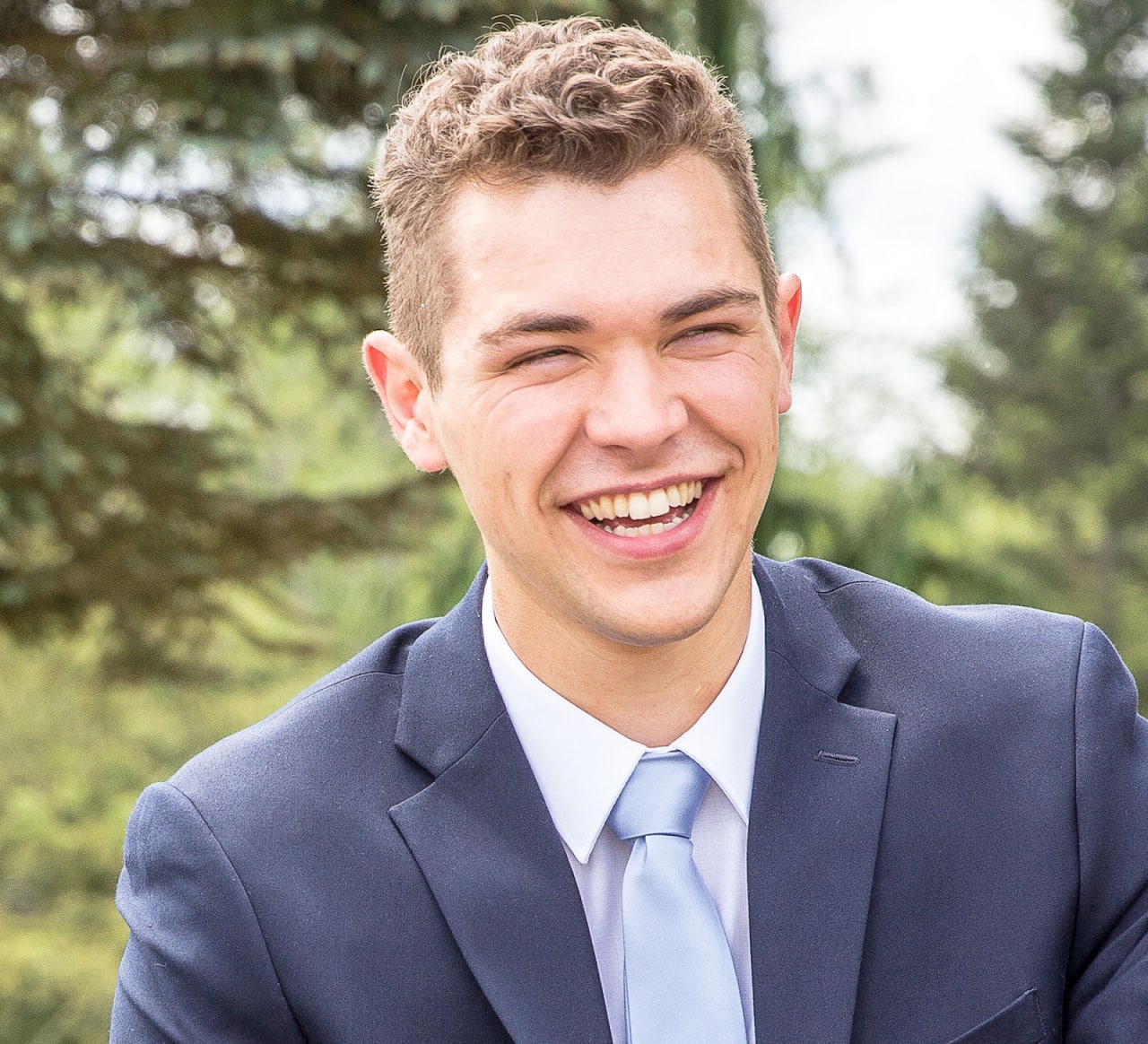 Alex Ratynski is the founder of Ratynski Digital, an online marketing consultancy that focuses on helping small and medium-sized businesses achieve their goals. He set up his company after working as a local SEO director for a dental marketing agency, where he helped to turn clients' ventures into thriving multi-million dollar businesses. He spends most hours strategizing SEO for his clients.