WordPress is a popular Content Management System (CMS) with countless plugins that make website building easy and efficient. One of the most used features of WordPress is custom post types. Custom post-type plugins enable website owners to create and manage various types of content on their websites. These posts can be anything from reviews, portfolios, recipes, events, and many more.
In this article, we will explore a comprehensive list of WordPress custom post-type plugins which help you create unique content without any hassle. So let's dive in!
What are the benefits of using WordPress Custom Post Type Plugins?
The free Custom Post Type UI plugin is a valuable addition to any WordPress site. One of its major benefits is that it allows users to create custom post types and taxonomies without the need for coding. This saves a considerable amount of time and money, especially for those who lack technical expertise. Additionally, this plugin offers a straightforward user interface that makes it easy for users to create and modify custom post types, fields, and templates with a few clicks.
Additionally, with Custom Post Type UI, users can also organize their posts into custom taxonomies and add custom fields to each post type. This plugin is an excellent option for those who want to create a unique layout for their website and attract more visitors. Now, let's read the following plugins and choose the best one for your website.
List of best WordPress Custom Post Type Plugins

Custom Post Type UI is one of the most prevalent WordPress Custom Post Type Plugins in the market. Initially, it offers a simple and user-friendly interface for registering and managing custom post types and taxonomies. Therefore, it is a perfect choice for those who want to add custom content types to their website without touching any line of code.
Further, users can add arbitrary types to existing or manually created custom post types, making it an excellent tool for customizing their WordPress site. Overall, Custom Post Type UI is an essential plugin for creating custom post types on a WordPress website, and it offers a range of advanced features that other plugins lack.
Main features:
User-Friendly Interface
Create custom post types with custom labels, descriptions, and capabilities
Allows you to import and export custom post types and taxonomies
Specify user roles and capabilities for each custom post type and taxonomy
Custom URL Slugs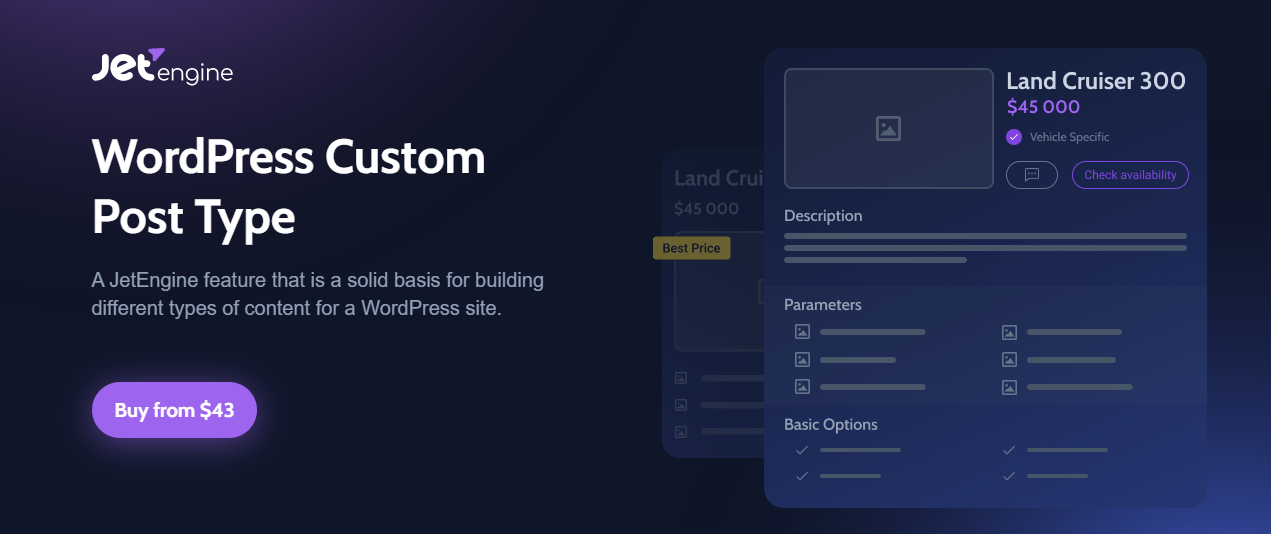 JetEngine is a powerful WordPress plugin that provides users with an array of essential features. Its primary function is the ability to quickly and easily create complex custom post types for any situation. With JetEngine, users can tailor custom fields, taxonomies and other elements to their desired specifications, through an intuitive editing experience. By using JetEngine, users can create custom post types for events, portfolios, testimonials, and beyond – maximizing the potential of their WordPress sites.
Provides Features:
Generate custom post types for your WordPress website, with custom fields and taxonomies
Add custom fields to your post types, including text, image, video, and more. You can also set validation rules for each field to ensure data consistency
Create custom forms that allow users to submit content directly from the front-end of your website

Another significant WordPress Custom Post Type plugin that we would like to introduce is Advanced Custom Field (ACF). This plugin gives users full control over their WordPress edit screens and custom field data. With over 2 million active installations and a five-star rating, it is a powerful tool for any WordPress developer.
Additionally, ACF allows you to add any content field imaginable to your custom post types, including text, date, images, files, maps, buttons, and more. An intuitive and user-friendly interface is one of ACF's advantages. Plus, the plugin allows users to register and control their custom post types from the WordPress admin dashboard via the Tools > Post section. Hence, if you are looking for a useful plugin to create custom post types effortlessly, then don't miss this plugin.
Main features:
Add fields on demand
Add them anywhere
Simple & Intuitive
Powerful Functions
Over 30 Field Types
Extensive Documentation
Millions of Users

It is obvious that Custom Post Type Maker is also a powerful WordPress custom post type plugin allowing users to generate custom post types and taxonomies without effort. Similar to other plugins, this plugin also comes with a user-friendly interface, so it is easy for you to access and control all post types.
With Custom Post Type Maker, you can easily create custom post types with custom labels, descriptions, and capabilities. You can also specify whether the post type should support custom fields, comments, and revisions. Additionally, the plugin allows you to create custom taxonomies with custom labels and hierarchies.
Another great feature of this plugin is the ability to create custom meta boxes. These meta boxes allow you to add custom fields to your posts or pages, giving you more control over the content that you create. You can add fields like text, images, videos, and more.
Main features:
Fully integrates with the WordPress API
Lets you create Custom Post Types and Custom Taxonomies
Provides an interface to manage your Custom Post Types
Provides almost all the parameters of the WordPress CPT API
Shows you a list of all other registered Custom Post Types and Custom Taxonomies in WordPress
Uses the WordPress Media Uploader or Dash Icons

When it comes to WordPress custom post type plugins, Pods is certainly one of the most versatile options available. This free plugin not only allows users to create custom post types and taxonomies, but it also offers a range of additional features through its numerous add-ons. What's more, Pods provides a user-friendly interface that makes building custom content types a breeze, even for those without extensive coding expertise.
Additionally, Pods can also be used to extend content types from other plugins and themes, making it an incredibly versatile tool for customizing your WordPress site. In short, if you're looking for a powerful and feature-rich plugin for custom post types, Pods is definitely an option worth exploring.
Main features:
Create content types including Custom Post Types, Custom Taxonomies
Extend and customize content types
Create custom settings pages easily within seconds
Add custom fields to any content type
Group your fields
Show your fields
Create connections

Custom post types are a powerful tool for creating unique content on your WordPress website. With the assistance of this plugin, you can also create custom post types, taxonomies, and templates in just a few minutes. Further, this plugin offers a range of features including front-end forms, custom search, and custom post types with a drag-and-drop editor.
For beginners, the Custom Post Type Maker is a simple yet effective plugin for creating custom post types. This plugin may not have all the advanced features of the other plugins mentioned, but it is still a great option for those who are just starting out. Especially, it is compatible with over 75% of the themes, plugins, and page builders.
Main features:
Create custom post types;
Create custom taxonomies
Create custom fields on post types
Create custom fields on taxonomies
Create custom fields for users
Create custom fields on settings pages;
Create custom templates

Post Type Switcher is a WordPress plugin that allows you to easily switch the post type of a post or page in WordPress. With this plugin, you can convert a post or page from one post type to another, such as from a standard post to a page, or from a page to a custom post type.
This plugin is particularly useful if you want to change the post type of an existing post or page, without having to create a new post or copy and paste the content into a new page. For example, if you have a blog post that you want to turn into a product page, you can simply use the Post Type Switcher plugin to change the post type from a post to a custom post type for products.
The Post Type Switcher plugin is easy to use, and you can switch the post type of a post or page in just a few clicks. You can choose the new post type from a dropdown menu, and then click the "Update" button to save the changes. The plugin also includes an option to bulk edit posts and pages, which makes it easy to switch the post type for multiple posts or pages at once.
Main features:
Easy post-type switching
Bulk editing
User-friendly interface
No coding required
Compatible with most WordPress themes and plugins
Wrap up
All mentioned WordPress custom post type plugins above that can help you enhance the functionality of your website and improve the overall experience effectively. All you need to do is consider the features provided by each plugin and find the best solution for your website. We highly recommend using Custom Post Type UI for your website because of its advanced features. In addition, it has received plenty of good reviews for its high quality.
And which plugin do you think is the best? Let's leave your opinion in the comment below. Further, don't forget to visit our website and discover a bunch of stunning, SEO-friendly, free WordPress Themes on our website.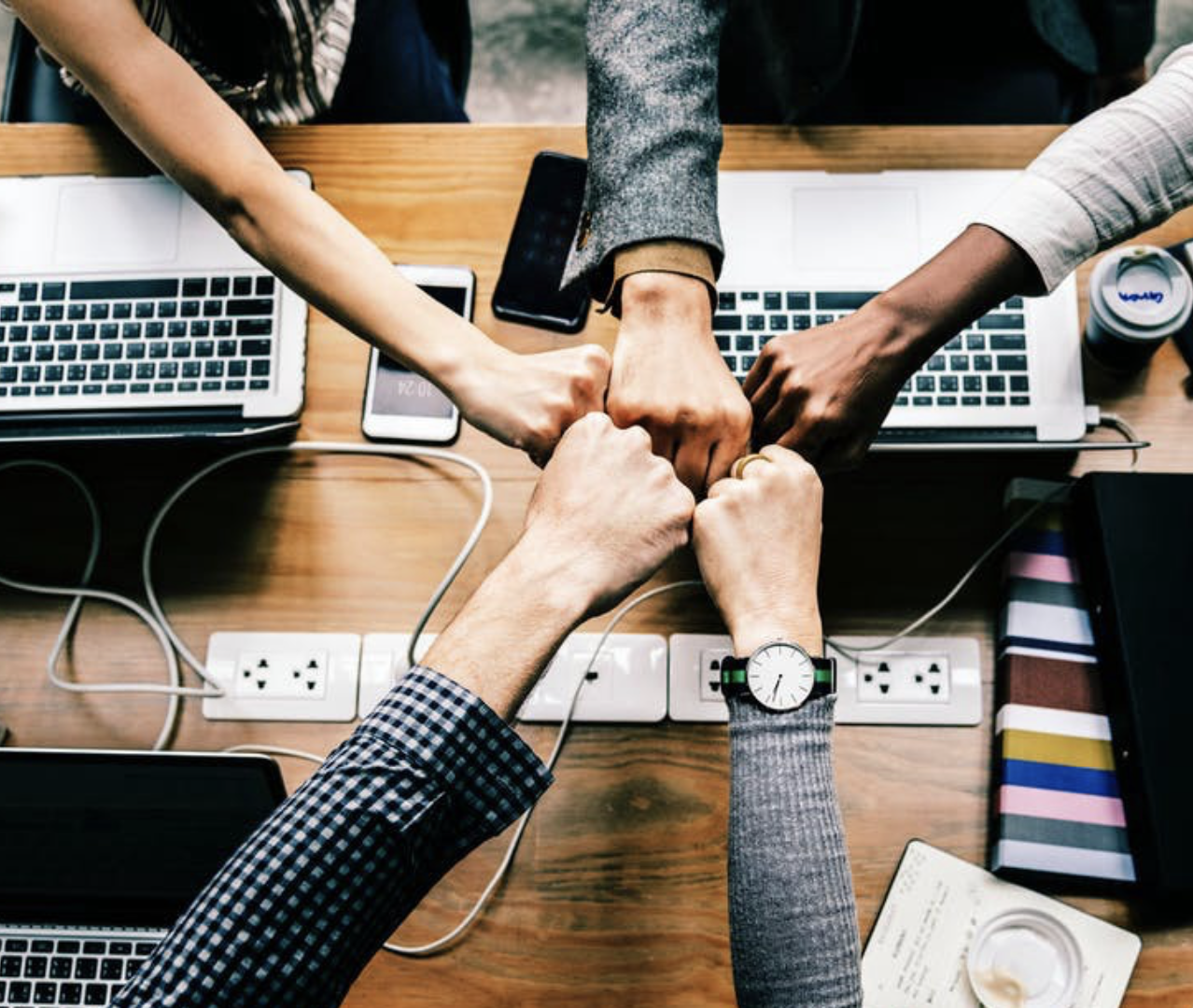 Hello everyone! We're Galussothemes content team, we love to write new blogs for WordPress everyday! Galusso Content Team is a part of IT4GO – The company houses talented young people who hold a strong passion for website development, designing, and marketing.