As a restaurant owner, you always want to provide catering services as well as serve customers in the most thoughtful way. So, it is essential for you to build an online reservation system that allows your customers to book tables at the time they want. That is the reason why we bring you the Top 8 Great WordPress Table Reservation Plugins today!
What are the highlight features of the best WordPress Reservation Plugin?
To choose the best one, you should spend much time considering the following features:
Allow you to customize the sizes, choices, and add-ons
Having flexible payment gateways
Notify a customer by email automatically
Set a number of bookable seats for each day
Excellent support
Let's check the listing below to choose the best one.
Top 8 Best WordPress Reservation Plugins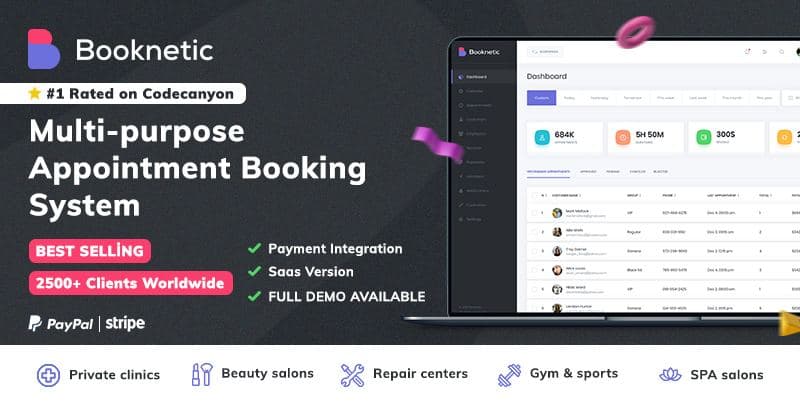 Booknetic is a great WordPress appointment booking plugin that appears to be highly versatile and adaptable. It provides a user-friendly, configurable design that allows all device users to access your resources. It can be used in a number of industries, including hotels, cars, cleaning, medical services, dance schools, gyms, and many more with the following features:
Features:
· Meetings optimized via Zoom Meetings may be arranged and merged at numerous places with the help of the booking method.
· By utilizing Google Calendar sync, you can keep track of your online appointments.
· PayPal and Stripe Integration.
· WooCommerce sync is another important feature.
· SMS, email, and WhatsApp can be used to send notifications to clients.
· Multi-location scheduling solution.
· To prevent spam scheduling, users can also access Google ReCAPTCHA.
· Convert into any language.
· Form-builder feature
· Sendable invoices
· Group appointments
· Gift cards
· Endless color possibilities
· Reports module
Moreover, Businesses can manage their online bookings with the help of this incredibly flexible and user-friendly WordPress appointment plugin, Booknetic. It may be utilized in a variety of sectors, including hotels, salons, dentists, law companies, and individual consultants, as well as with these features:
Booknetic provides two payment methods, depending on the size and requirements of the business:
$79 for the Regular. The Regular plan is designed for small enterprises and contains the following features:
1 Domain
One-time payment for lifetime
6 months support
Monthly updates
The SaaS version costs $489 per year. In addition to the regular edition's functionality, the SAAS version offers:
Create Plans in Admin panel
Fully customized Permissions/Limitations to Plan
Monthly/Annually subscription
Full access to registered Tenants
Registration and Login form for Tenants
Individual URL for each Tenant
Billing page for each Tenant
QR code for Tenant's booking page
Payment module in the Super Admin panel

The second recommendation for you is ReDi Restaurant Reservation. Above all, this WordPress Table Reservation Plugin is a fully automated reservation system. So, it will check real-time available seats with instant reservation confirmation for your customers. In addition, you can use it to manage all a restaurant's reservations, not just those coming through online.
Features:
Setup maximum available seats
Ability to open times
Support for multiple places
Email template customization
Language translation ready
and more.
Highlights:
A lot of options
Good work
Great plugin.

Next, Menu Ordering Reservation is also a great WordPress Table Reservation Plugin that you should use. In other words, it is really simple and seamless to start building a food ordering service. Besides, there will be alerts when the ordering app is not reachable and follow-ups call when the restaurant staff is not taking the orders.
Features:
Visual, drag and drop online menu editor
Customizable sizes, choices, and add-ons
Data auto-fill for returning customers
Real-time confirmation
Cash, online payments
and more.
Highlights:
Simple to use
Wonderful widget.

Fourth, why don't you trying Restaurant Reservations? That is to say, this is a famous WordPress Table Reservation plugin that helps your clients book their tables from your site. Moreover, it can customize all notification messages, and date and time formats.
Features:
Quickly confirm or reject a booking
Add booking form to page, post
Take bookings for multiple locations
Automatically block bookings
Notify a customer by email
And more.
Highlights:
Work great
Easy to configure
Lots of features.

If you want to own a plugin that provides feature-rich, then WP Restaurant Booking may be suitable for you. In other words, with the help of this WordPress Table Reservation Plugin, your customers can activate or deactivate the booking functionality with a click. Further, it gives you the ability to define the time slots that can be booked every day.
Features:
Booking widget position, even using the shortcode [booking-button]
Set a number of bookable seats for each day of the week
Set time limit within which to book a table
Change reservation status in a click
Assign a table to each reservation
And more…
Highlights:
Easy and simple to use
Nice support
Time-saving

Another WordPress Table Reservation Plugin that can bring you an amazing experience is Webba Booking. Above all, this plugin is used not only for customers to book tables online but also for other specialist bookings. For example, they are wellness and beauty booking, medical booking system, activities booking, education, and lessons booking, etc. Besides, it also helps you send some email notifications to the users on booking.
Features:
Basic mode for fast and simple booking process
Extended mode for advanced time search
Editable date and time format
Users local time in time slots
Form for one or multiple services
Group services by categories
And more…
Highlights:
Fully translatable and multilingual
100% responsive
Effective

The next WordPress Table Reservation Plugin we want to mention is Food Menu – WooCommerce Food Ordering – Restaurant Reservation. Likewise these plugins above, this plugin also offers you a restaurant reservation feature. So, you can manage the table bookings of your customers easily.
Features:
Restaurant Reservation System
Restaurant Menu System
Stylist Food Menu List
Option to Design Color, Icon on Mini-Cart
Option to Customize mini-cart icon, color
And more…
Highlights:
Easy and quick to use
Useful
Free

Finally, we will end this blog with Free Booking Plugin for Hotels, Restaurant and Car Rental. This WordPress Table Reservation Plugin can handle restaurant and food reservations for special occasions like Valentine's day, date nights, family get-togethers, and business dinners. So, let's check its features now!
Features:
Booking entries are categorized into Active, Inactive, Pending and Trash
Guests will receive emails when their reservation is confirmed
Automatic sorting to pending entries
Easy integration into posts/pages
Paypal ready
And more…
Highlights:
Fully responsive booking forms
Easy install and use
Customizable
Conclusion
To sum up, what do you think about the Top 8 Great WordPress Table Reservation Plugins? Is it useful for your site? If yes, don't hesitate to select the most suitable one to build up your site and increase your sales. Furthermore, in case you have any questions, then don't hesitate to leave your comments below. Furthermore, don't forget to access our site to get more Free WordPress Themes.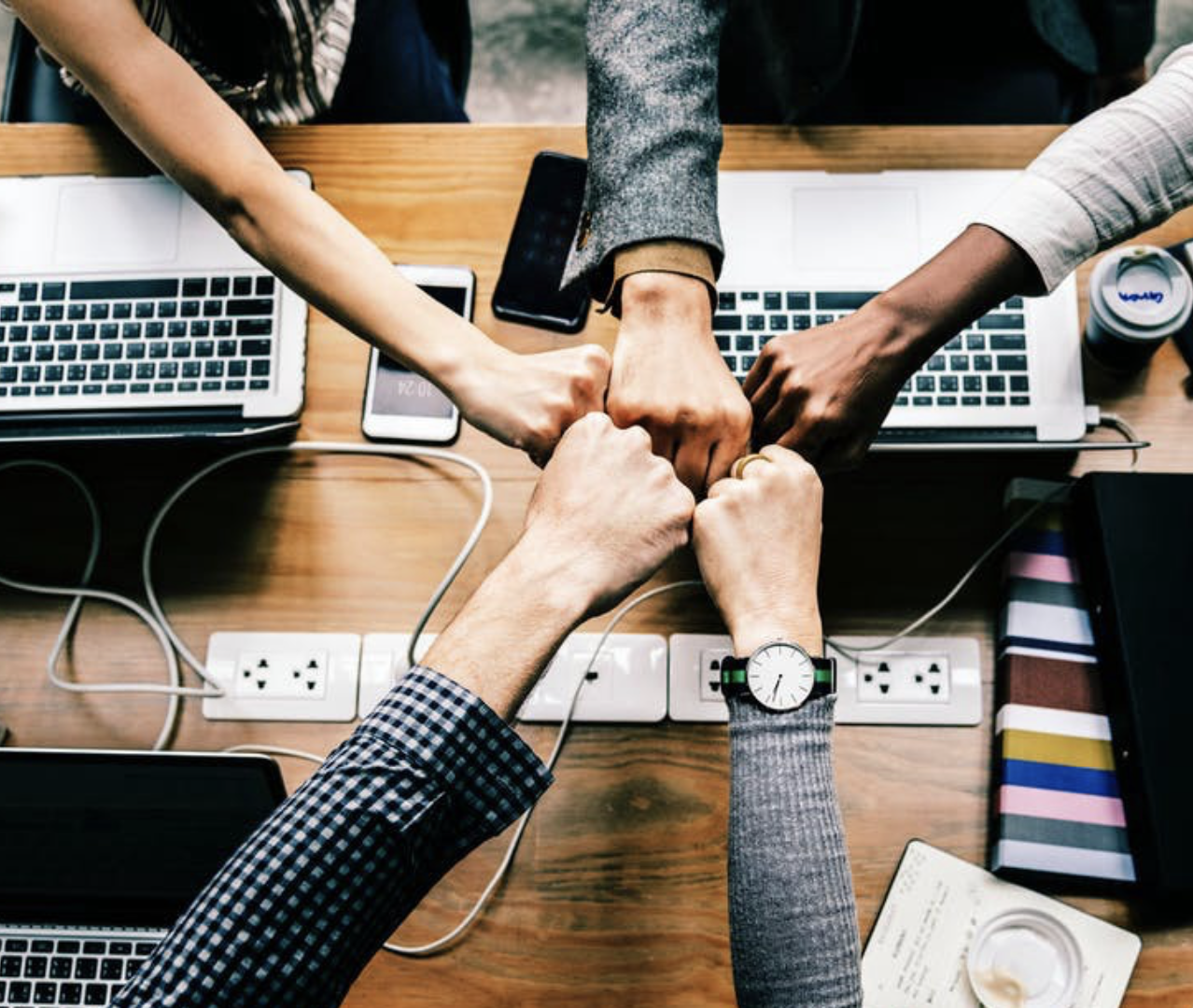 Hello everyone! We're Galussothemes content team, we love to write new blogs for WordPress everyday! Galusso Content Team is a part of IT4GO – The company houses talented young people who hold a strong passion for website development, designing, and marketing.