You have a lot of articles and blogs on your WordPress website. There are hundreds of blogs and articles posted on your site depending on its genre. There may be a number of postings on your site that are no longer relevant. Do you want to know 'How to Bulk Delete WordPress Posts?' It is vital for you to erase any postings you may have made while you were first learning how to do this. Your current postings may have a detrimental influence on the readers and traffic who visit your site. As a result, you should remove it as quickly as possible.
Why should you bulk delete WordPress Posts for your site?
It's extremely difficult to delete all of the unnecessary posts one by one if you manage a popular website. It is a complete waste of time for you. By deleting WordPress posts in bulk, also known as Bulk Delete, you can save time for other types of site maintenance. Without the use of a plugin, you can easily remove it in a few steps.
How to Bulk Delete WordPress Posts
Method 1. Bulk Delete WordPress Posts without Plugin
This method makes use of a WordPress feature to delete the majority of the content. Moreover, this method is recommended if you want to delete a large number of WordPress posts.
To get started, click on Post, then All Posts. From here, you may use the bulk select box at the top to choose all of the posts on the page.

You can pick by checking and unchecking the checkboxes if you don't want to erase everything at once. In another way, you can click on the 'Bulk Options' drop-down menu and then select Move to Trash option.

To delete the bulk contents that have been selected, click the Apply button. You can only pick 20 contents at a time using the default method if you need to delete more than this limit, use the method below.
Simply go to the top right corner of the screen and select Screen Options. This will open a pull-down menu where you may adjust the number of items per page to whatever you desire. Put the number where you want it now.

After that, click the Apply button, and WordPress will show you the number of articles you choose previously.As described above, you can now bulk delete posts.
Deleted posts will be moved to the WordPress trash after 30 days and will remain there. They will then be removed from your WordPress database permanently.
Bulk Delete Posts by Specific Author or Category
If you need to delete posts from any category, this is the method to use. Just click on the author, category, or tag links to display posts associated with them.

For instance, clicking on the Plugin Collection category will show you the listing of posts filed under that this category. By using the Bulk Options menu, you can easily select the posts and move them to trash.
Method 2: Bulk Delete WordPress Posts using a Plugin
In some cases, you'll want more control over the deletion feature. For example, you might want to delete content that was published less than a certain number of days ago. The default feature does not include any advanced filtering options. Using a plugin, however, you can trash items in a more flexible manner. Bulk Delete plugin is a piece of software that will come in handy in this situation.
To use this plugin, you can follow these steps:
Select Plugins from the dashboard menu and click Add new.
Locate and install the tool's files.
Return to the website control panel after activating it.
After activation, go to Bulk WP and then Bulk Delete Posts in your WordPress admin area to delete posts. The plugin allows you to filter and select posts that you want to delete in a variety of ways.
In addition, you can specify the number of days and the deletion action, and all posts created before that time will be deleted. Users can also delete content permanently rather than move it to the trash. They can even postpone the deletion until a later date. To complete the process, set your preferences and click the Bulk delete button at the bottom of the screen.
More options to choose and delete posts by categories, custom taxonomies, custom post types, and more are available as you go down the settings screen.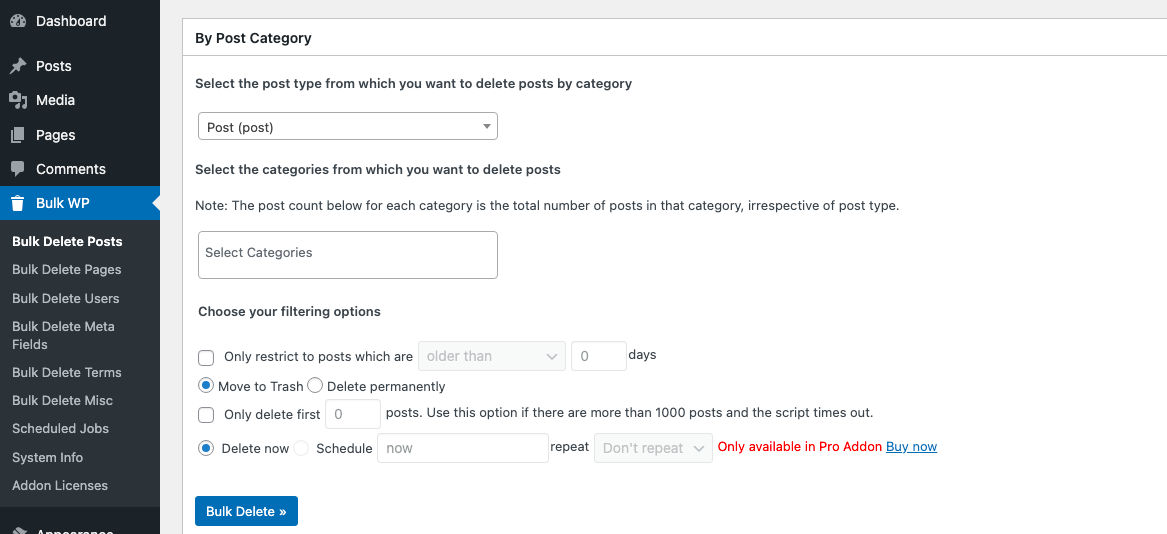 Last but not least, Bulk Delete also allows users to delete comments, pages, users, and custom fields.
Conclusion
We've discovered how to Bulk Delete WordPress Posts from a site after realizing how important it is. In a matter of minutes, you may bulk remove your posts in WordPress without the usage of a plugin. This post was written to assist you in better understanding WordPress. If you have any questions, please post them in the comments section below.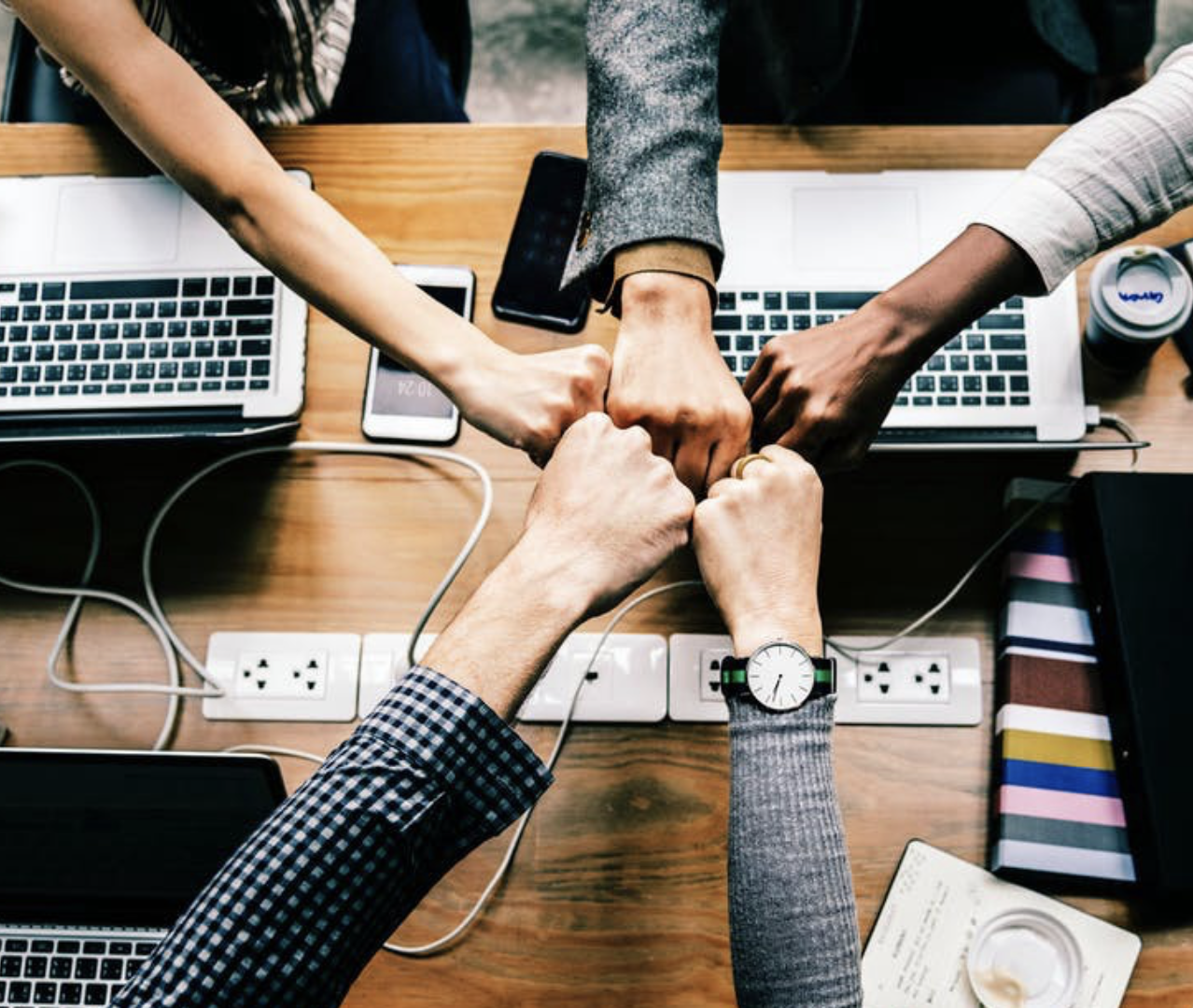 Hello everyone! We're Galussothemes content team, we love to write new blogs for WordPress everyday! Galusso Content Team is a part of IT4GO – The company houses talented young people who hold a strong passion for website development, designing, and marketing.