Are you looking to create a stunning website but don't know which page builder to choose between Gutenberg vs WPBakery page builder plugin? If so, you've come to the right place! In this blog post, we'll be comparing the two-page builders side-by-side to help you decide which one is best for your website. Read on to find out more!
Introduction
Gutenberg vs WPBakery are two popular WordPress page builders that offer a visual interface for creating and editing content on your website. While both editors allow you to create custom layouts, there are some significant differences between them. In this blog, we'll compare the features, compatibility, user interface, and price of both Gutenberg vs WPBakery to help you determine which one is the best fit for your website. Whether you're a beginner or an experienced website developer, understanding the differences between these two editors can help you make an informed decision and create a website that meets your specific requirements. Let's give our blog a look.
Gutenberg Vs WPBakery: Background

In 2018, the WordPress team introduced the new block-based editor called Gutenberg, which became the default editor for pages and posts with the release of WordPress 5.0. Unlike the traditional editor, Gutenberg uses content blocks to create and arrange elements for pages and posts, making it a better content editor than WordPress classic editor had before. However, it is noteworthy that Gutenberg is somewhat limited in scope when it comes to page design and layouts, as its style and layout variations apply only to its blocks. Despite this limitation, WordPress highly recommends that using Gutenberg is a perfect choice for simple designs and for those who lack coding knowledge. Unforgetablely, some users still want to disable the Gutenberg editor in WordPress for several reasons.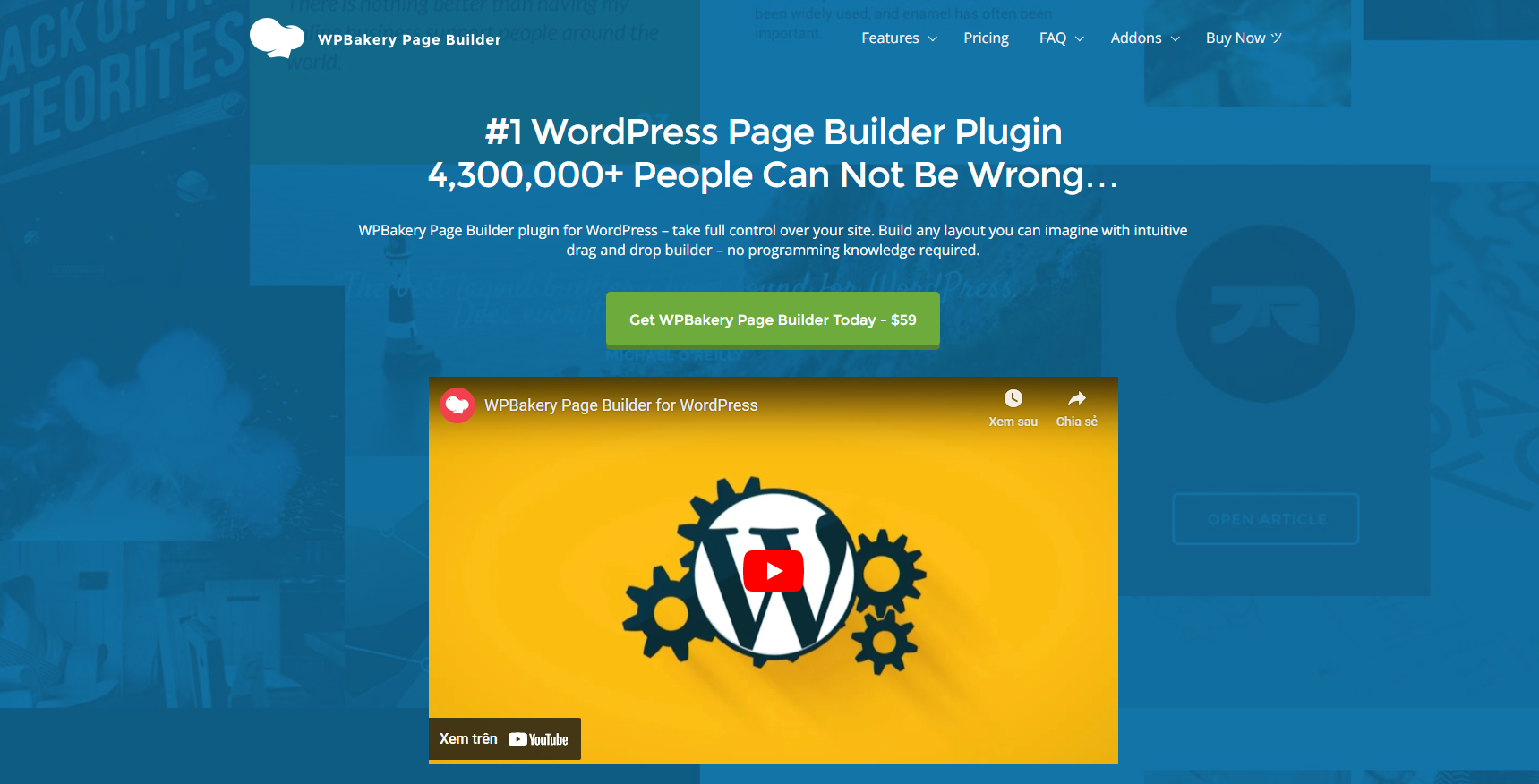 WPBakery, formerly known as Visual Composer, is a drag-and-drop page builder plugin for WordPress that allows users to create custom layouts for their websites without the need for coding. The plugin was developed by WPBakery LLC and was first released in 2011. It has since become one of the most popular page builders on WordPress, with over 4 million websites currently using it.
WPBakery is known for its intuitive interface and flexibility, which allows users to easily create complex designs for their websites. It offers a range of features, including a frontend and backend editor, a variety of pre-designed templates and elements, and the ability to create custom elements using shortcodes. The plugin is also compatible with most WordPress themes and works seamlessly with popular plugins like WooCommerce and Yoast SEO. Overall, WPBakery is a powerful tool for anyone looking to create a professional-looking website on WordPress.
Main features
It's time to dive into the features of Gutenberg and WPBakery.
Gutenberg is a block-based system that allows users to create content by adding and arranging pre-built blocks. WPBakery, on the other hand, uses a drag-and-drop interface that allows users to create content by adding elements to the page.
The block editor does not come with any pre-designed templates whereas WPBakery is packed with a gallery of pre-designed templates that users can use to create their website.
While both Gutenberg and WPBakery let users to create custom content, WPBakery offers more customization options, including the ability to create custom elements using shortcodes.
Gutenberg is lightweight and optimized for performance, which means it loads faster and uses fewer resources. In contrast, WPBakery is known to slow down websites due to its heavy code.
Gutenberg does not have any official add-ons. It is one of Gutenberg's disadvantages. However, you still can install third-party blocks and plugins from the WordPress repository. On the other hand, WPBakery comes with a collection of official and third-party add-ons that users can install to extend its functionality.
Overall, WPBakery offers more advanced features than Gutenberg, so Gutenberg is perfect for creating simple designs, while WPBakery is more suitable for complex designs that require more creative control.
Compatibility
In terms of compatibility, both Gutenberg vs WPBakery are compatible with WordPress, most themes, and most plugins. Gutenberg is compatible with all WordPress themes and plugins, making it a more flexible option for website design.
In contrast, WPBakery may have some compatibility issues with certain themes and plugins, but it generally works well with most popular WordPress themes and plugins. Both Gutenberg and WPBakery are mobile responsive and work well on most web browsers. Therefore, the choice between the two depends on the user's specific needs and preferences, as well as the compatibility of their chosen theme and plugins.
User Interface
Gutenberg uses a block-based interface where users can add and arrange pre-built blocks to create their content. On the contrary, WPBakery utilizes a drag-and-drop interface that allows you to add elements to the page and arrange them using a grid system.
In addition, the block editor provides you with a more streamlined user experience thanks to a simple and clean interface. WPBakery has an advanced interface with a larger range of options and features, so it may be overwhelming for beginners.
Further, both Gutenberg vs WPBakery editors offer visual editing, WPBakery displays changes directly on the page, while Gutenberg uses a real-time preview window.
Generally, Gutenberg is easier to learn and has a simpler interface, whereas WPBakery has a steeper learning curve and offers more customization options.
Price
In terms of pricing, Gutenberg and WPBakery have quite a significant difference. Let's check it out.
Gutenberg
Gutenberg is a free plugin that comes bundled with WordPress, which means it doesn't cost anything to use.
WPBakery
On the other hand, WPBakery is a premium plugin that offers two pricing plans: a regular license for $64, and an extended license for $320. The regular license allows for use on one website, while the extended license allows for use on multiple websites. If you want to increase your support from six months to a year, you'll need to add an extra $23.
Although WPBakery may have a cost, it still remains one of the most affordable drag-and-drop builders out there, making it a great option for those who have more complex website designs in mind. However, for those who are looking for a simpler solution, Gutenberg remains a great choice as it is completely free of charge.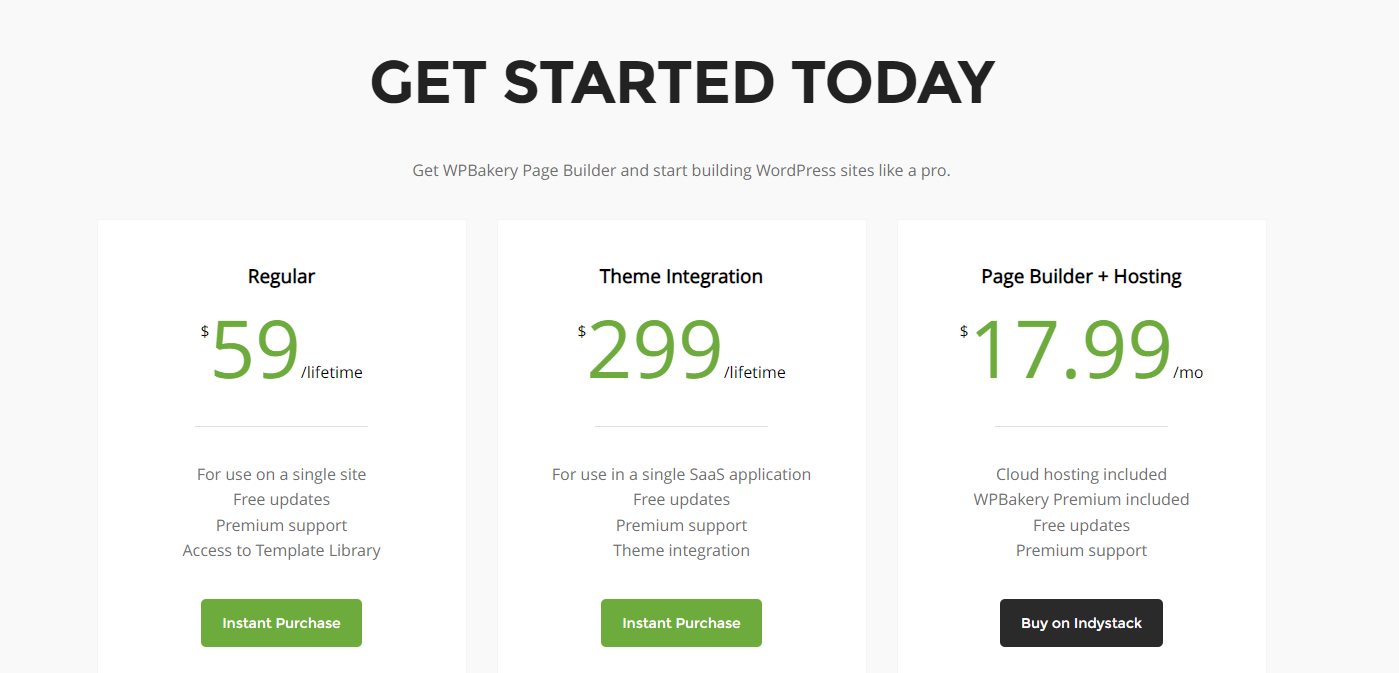 Customer support
When it comes to customer support, there are notable differences between Gutenberg and WPBakery. While Gutenberg's support may not be as renowned as WPBakery's, it is an open-source platform backed by a vast community of developers who strive to make it better every day. WPBakery, in contrast, offers a powerful customer support system with a dedicated team that is always available to resolve any issues that users may face.
Nevertheless, it should be noted that a good customer support system does not necessarily mean that one product is better than the other. In the end, it all comes down to personal preference and the specific needs of the user.
Which tool is most suitable for your website?
Honestly, it's important to consider which one is suitable for your website's design needs. Gutenberg is great for simple designs, and it's a good option if you want to create visually appealing layouts for your content. It's also a good choice if you're working with a limited budget since it's a free plugin that comes bundled with WordPress.
On the other hand, WPBakery is better suited for more complex designs, where you need granular control over every aspect of your website's appearance. If you're someone who wants complete control over the design of your site, then WPBakery may be the right choice for you.
Ultimately, it's recommended that you try out both editors and see which one works best for you and your website's specific needs.
Gutenberg Vs WPbakery: Who is the winner?
It's difficult to declare a clear winner between Gutenberg vs WPBakery since both editors have their own strengths and weaknesses. Gutenberg is a powerful block-based editor that offers flexibility and compatibility, while WPBakery is a feature-rich visual page builder that is ideal for complex designs. Based on WordPress' recommendation, Gutenberg is the future of web design. It is essential to choose the right tool that suits your needs and skill level. Overall, both WPBakery and Gutenberg offer excellent features and customer support, making them both excellent choices for your website.
And what is your point of view? Which page builder do you think will be the future champion? Let's share with us your selection in the comment section below. Further, if you want to change your site's appearance, don't hesitate to visit our website and discover tons of stunning, free WordPress Themes.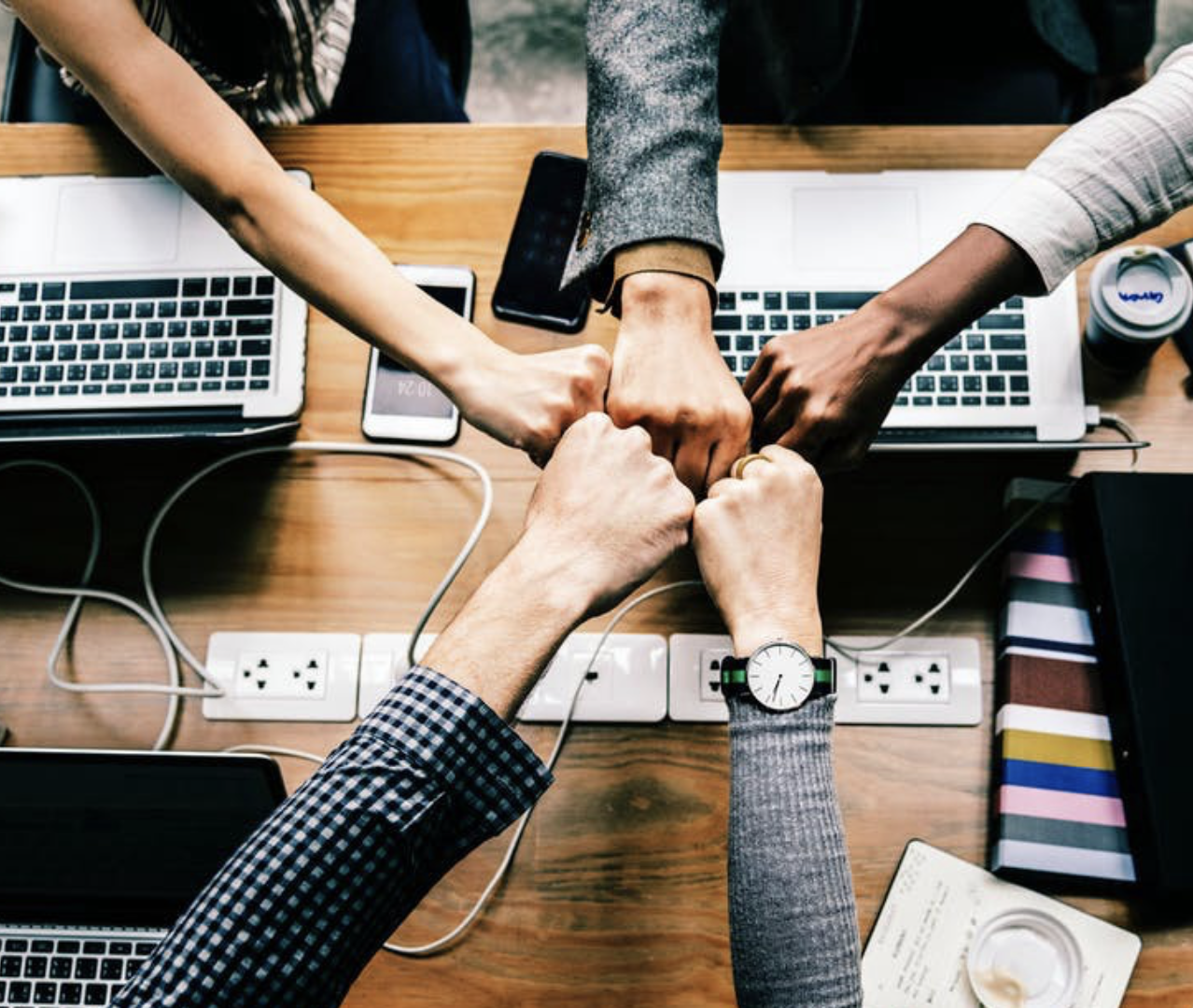 Hello everyone! We're Galussothemes content team, we love to write new blogs for WordPress everyday! Galusso Content Team is a part of IT4GO – The company houses talented young people who hold a strong passion for website development, designing, and marketing.