If you have decided to launch your own website or blog, you might be facing a major decision – which builder to use. Currently, two of the most popular page builders are Gutenberg vs Beaver Builder. While both have unique features, deciding between them can be a difficult task for the majority of users. Gutenberg, the official WordPress page builder, has been the talk of the town since its release in 2018. Meanwhile, Beaver Builder gained popularity in the past few years for its simple and user-friendly platform. In this blog, we will compare the features of both builders, discuss their pros and cons, and help you make an informed decision when choosing one to suit your requirements.
Gutenberg vs Beaver Builder: General Infor

Gutenberg is a default page builder for WordPress that was introduced in version 5.0 of the platform. This page builder is specially designed to replace the Classic editor of WordPress. With the launch of Gutenberg, users can simplify the process of creating custom page layouts with plenty of dynamic content blocks such as text, images, videos, and widgets, instead of writing code. In addition, the Gutenberg page builder has an intuitive interface, so you can create professional-looking designs without hiring a developer.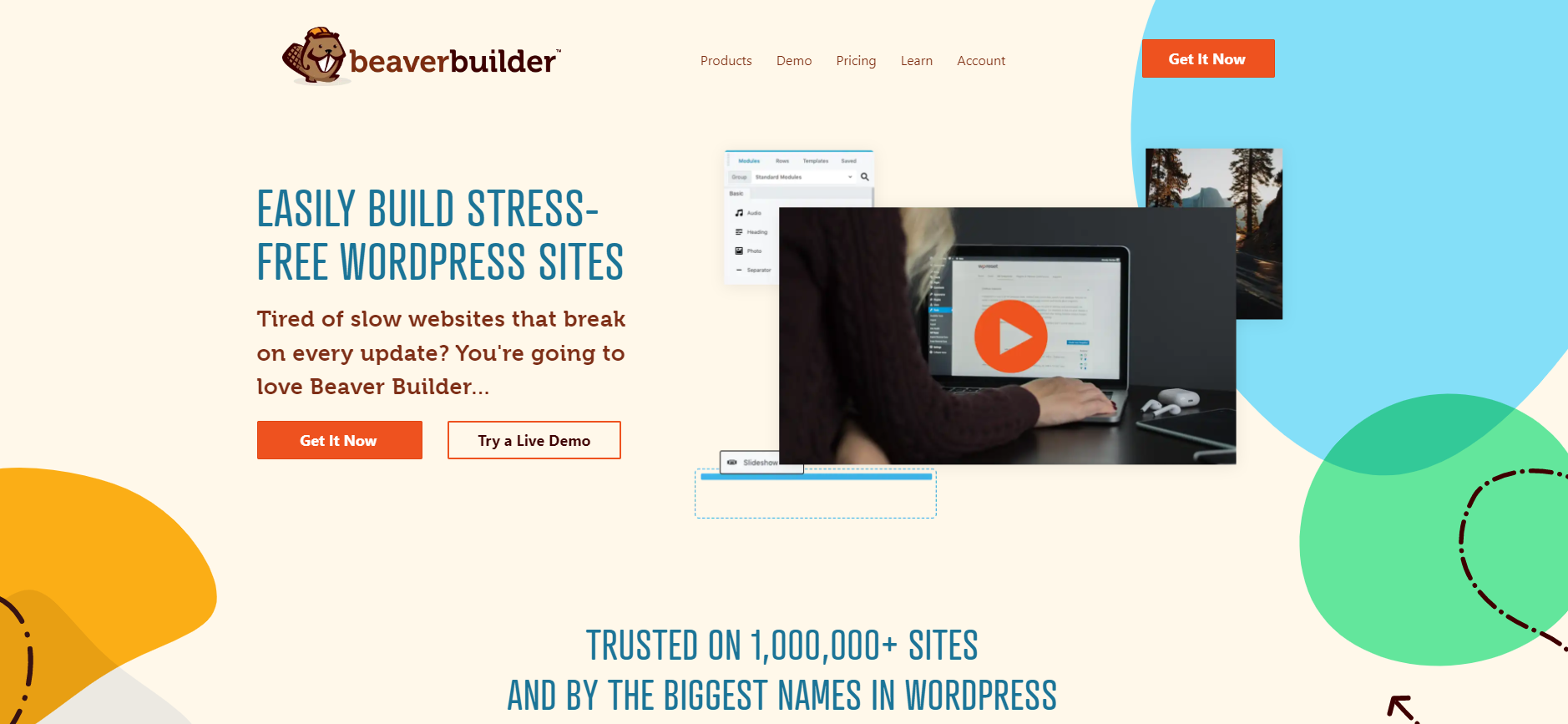 In contrast, Beaver Builder is a drag-and-drop page builder plugin for WordPress websites. It was released in 2014 and has become one of the most prevalent page builders for WordPress. This page builder allows you to design any page layout by adding multiple rows, and columns. Besides that, you can take advantage of built-in modules to create basic or complicated pages. It also offers tons of customization options such as custom CSS, global settings, and the ability to save and reuse templates. Especially, you can completely create unique and visually appealing designs that reflect your brands and style without having coding knowledge.
Beaver Builder is available in both a free Lite version and a paid Pro version. The Lite version offers limited functionality, while the Pro version offers more advanced features such as A/B testing, WooCommerce integration, and multisite support.
Gutenberg Vs Beaver Builder: The differences of key features
When it comes to designing websites, Gutenberg vs Beaver Builder are two popular options to consider. Both tools offer unique capabilities and key features that can make the design process easier. Gutenberg is the default content editor for WordPress sites, with a block-based approach to creating pages. It comes with a fair number of built-in blocks, but you may need to install additional block patterns for more customized design options. On the other hand, Beaver Builder is a drag-and-drop page builder that offers dozens of modules for designing web pages. In this section, we will compare the differences between Gutenberg vs Beaver Builder in terms of key features.
Ease of Use
It is obvious that the user interface of Gutenberg is designed to be clear and simple. It allows you to effortlessly insert pre-builder content blocks into predefined areas on your page. Additionally, all blocks are absolutely easy to move, resize, and customize to create eye-catching designs. Further, you are able to quickly jump between blocks on the page. This feature is particularly helpful for long pages that include multiple blocks.
Each block in Gutenberg will come with a list of block settings in the right sidebar where you can customize the block's appearance and functionality. The sidebar is very easy to understand, even for beginners.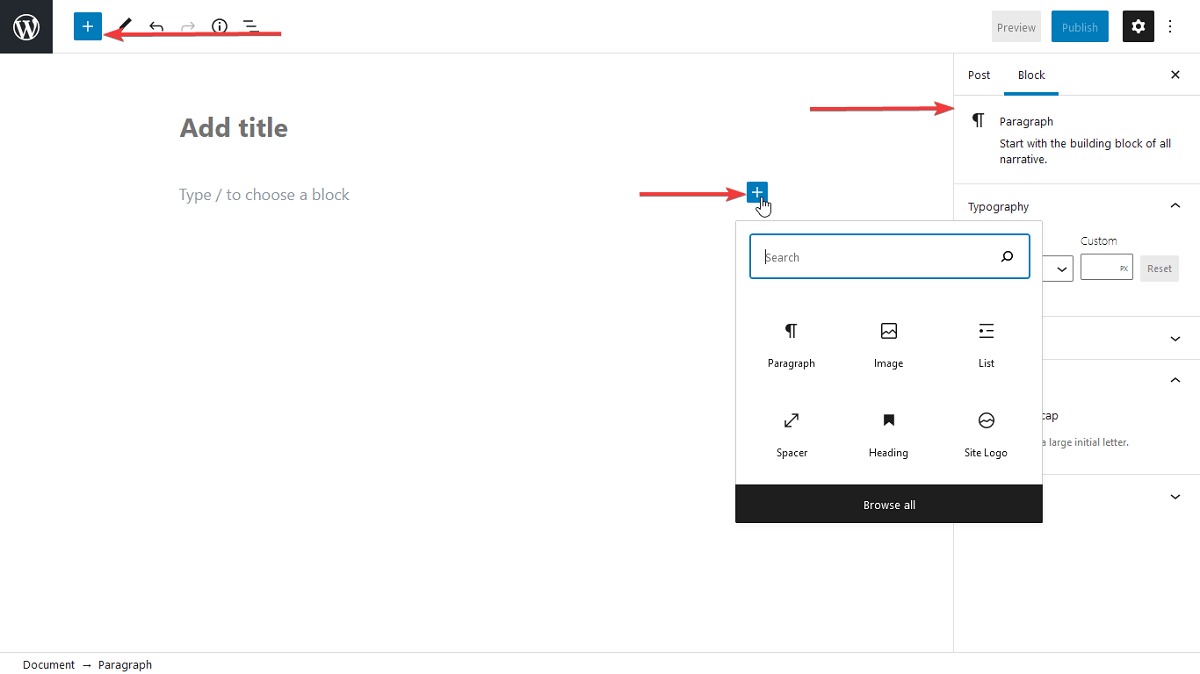 When you hover your mouse pointer over each pre-built block, the Gutenberg page builder will display the tooltips that include detailed descriptions and clear examples to help users know how to use a block type.
While Beaver Builder offers a wider range of customization options than Gutenberg, it may appear more complex to users who are new to page builders. This is because Beaver Builder offers a more granular level of control over design elements, allowing users to fine-tune details such as padding, margins, and fonts.
However, Beaver Builder's drag-and-drop interface is designed to be user-friendly and intuitive, even for beginners. The interface is organized into modules, rows, and columns, making it easy to create custom page layouts without needing to write any code.
Besides that, Beaver Builder provides you with a front-end editing mode, so you can see your changes in real time. This is a useful feature for those who want to see how their design will look on the front end of their website. Plus, the page builder has an easy-to-use settings panel. Hence, you are able to access plenty of customization options that are organized in a user-friendly way.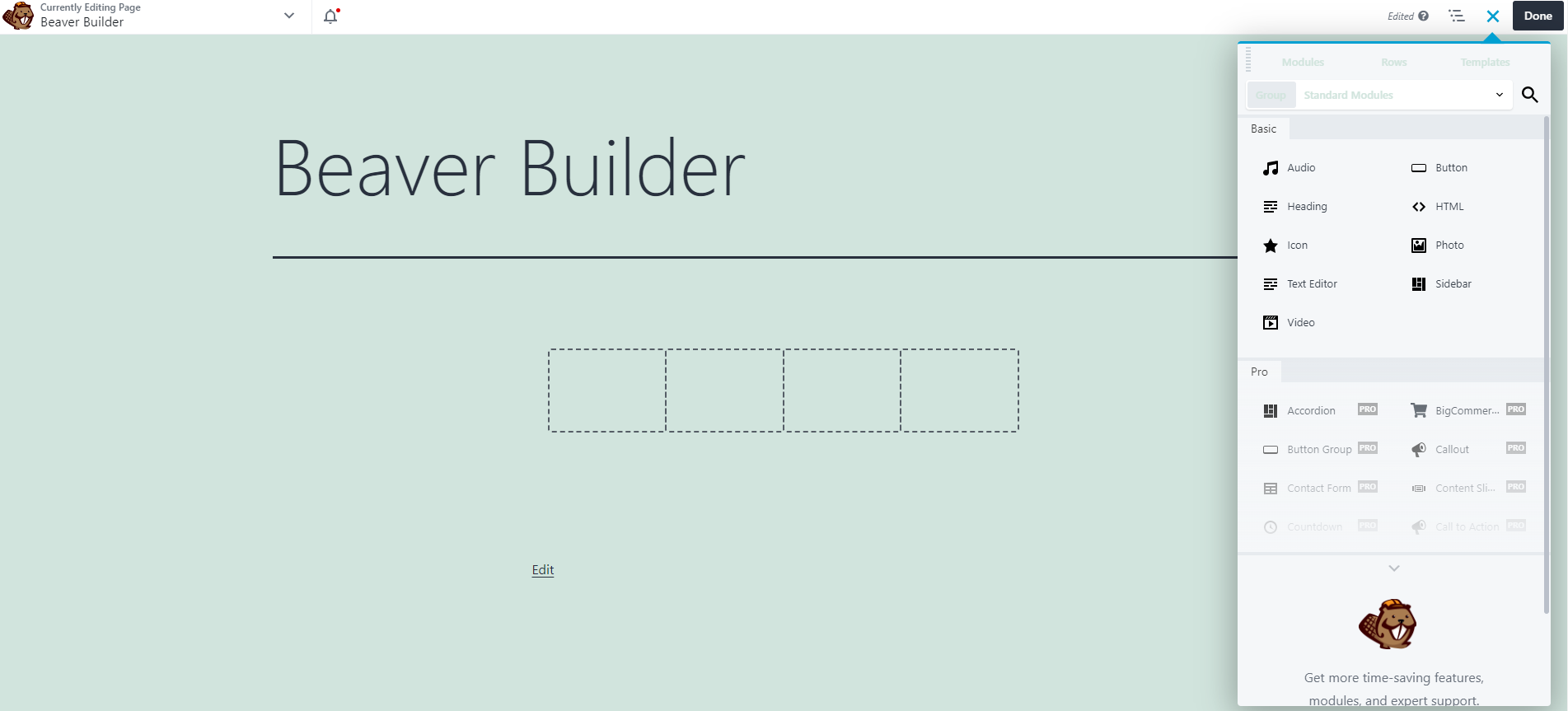 Live Editing Experience
One of the biggest differences between Gutenberg vs Beaver Builder is the live editing experience. Although Gutenberg has more improvements compared to Classic Editor, the live editing experience in Gutenberg can be limited. In order to see how your content exactly looks, you have to preview or publish your page.
In contrast, when you create a page or a post with Beaver Builder, you can have a better experience. You can see all your changes in real time without previewing or publishing. While Gutenberg's live editing experience is adequate, Beaver Builder's is more intuitive and allows for quick adjustments to design elements. In addition, Beaver Builder provides more precise control over the layout of your pages.
Pre-built templates
As you know, when a page builder comes with pre-built templates that bring you plenty of benefits. For example, you can use pre-built templates to save much time instead of starting from scratch, you can choose a template that fits your needs and customize it to fit your brand and style. Besides that, pre-built templates are often professionally designed and optimized for conversions, ensuring that your website looks great and performs well.
Luckily, Beaver Builder is packed with tons of beautiful pre-built templates within the editor itself including landing page, homepage design, and much more. In addition to the templates offered within the editor, Beaver Builder also offers a template library on their website, where users can download additional templates for free. You can choose one of them and customize it to fit your website's style. On the contrary, Gutenberg doesn't support any pre-built templates like that.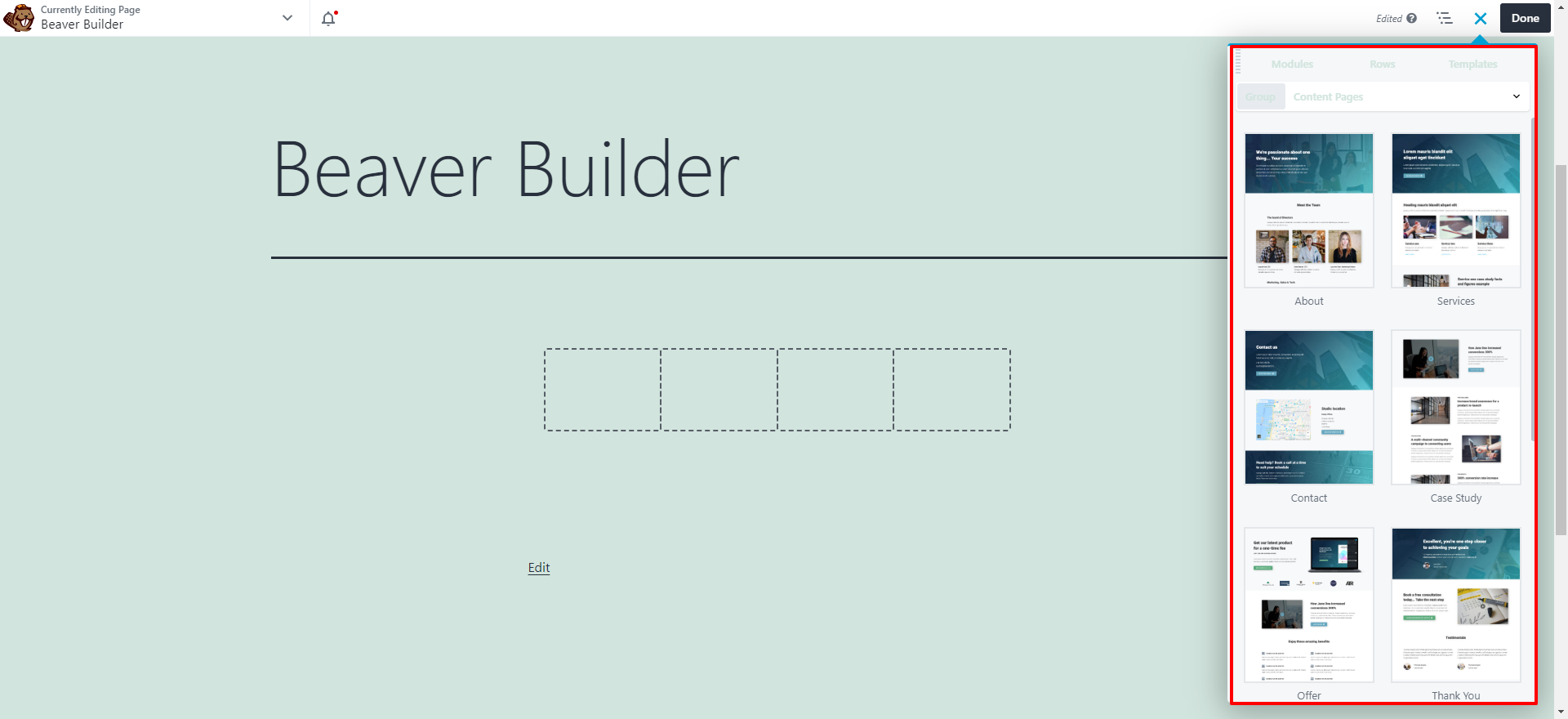 Blocks and widgets
It can not be denied that Gutenberg provides you with a collection of built-in blocks to help you create dynamic content such as text, images, galleries, videos, and much more, but it is more limited in this regard compared to Beaver Builder. It doesn't have plenty of advanced blocks and widgets such as a contact form, accordion, popup, slider, table of content, etc.
However, many developers have designed a lot of Gutenberg block plugins to help you expand the functionality of Gutenberg, so you completely can create more complex designs with additional plugins.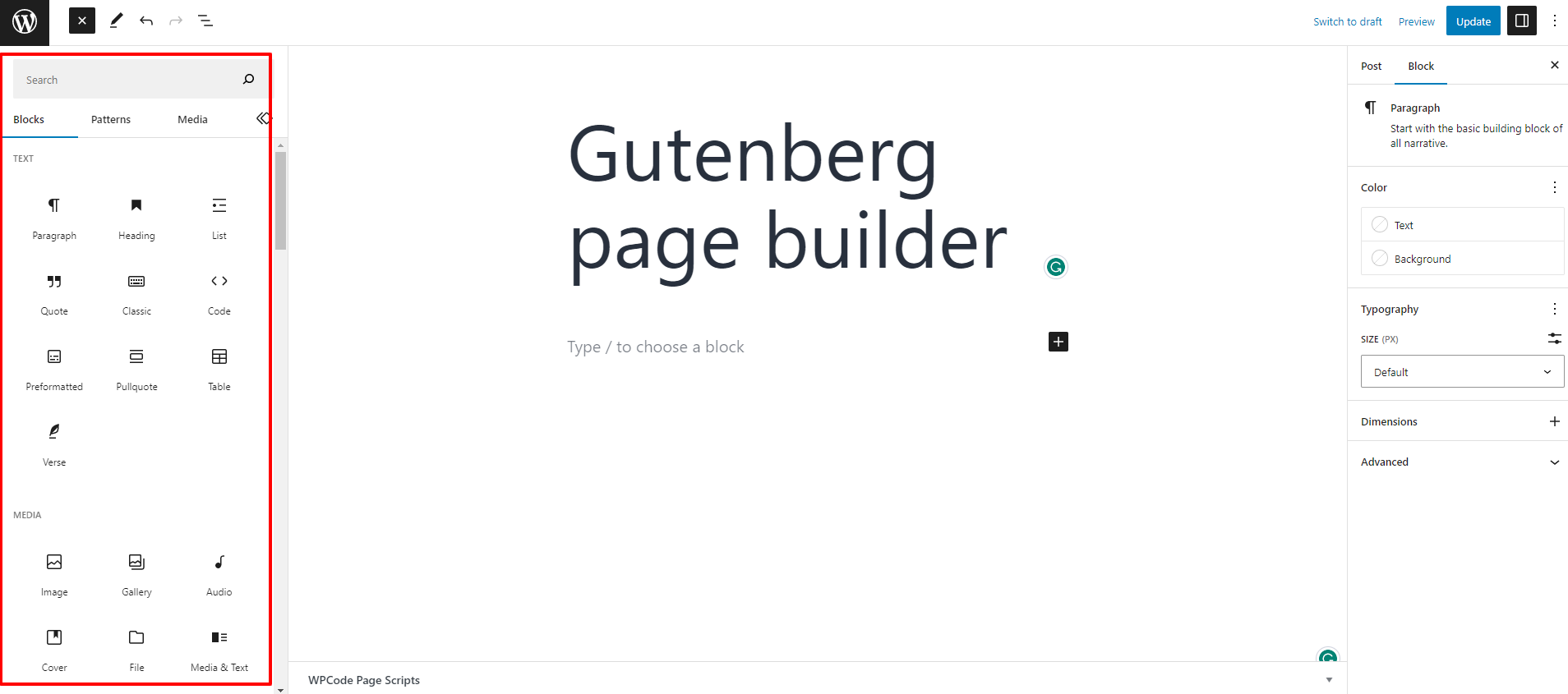 Whereas using Beaver Builder, you can have access to a bunch of modules from basic modules such as text, and images, to advanced modules like forms, pricing, tables, and sliders. Hence, you don't need to install any additional plugins. In addition to the built-in modules, Beaver Builder also offers a library of third-party add-ons and modules that can be added to your website. And of course, these advanced modules are not free, it requires you to upgrade to the pro version to unblock them.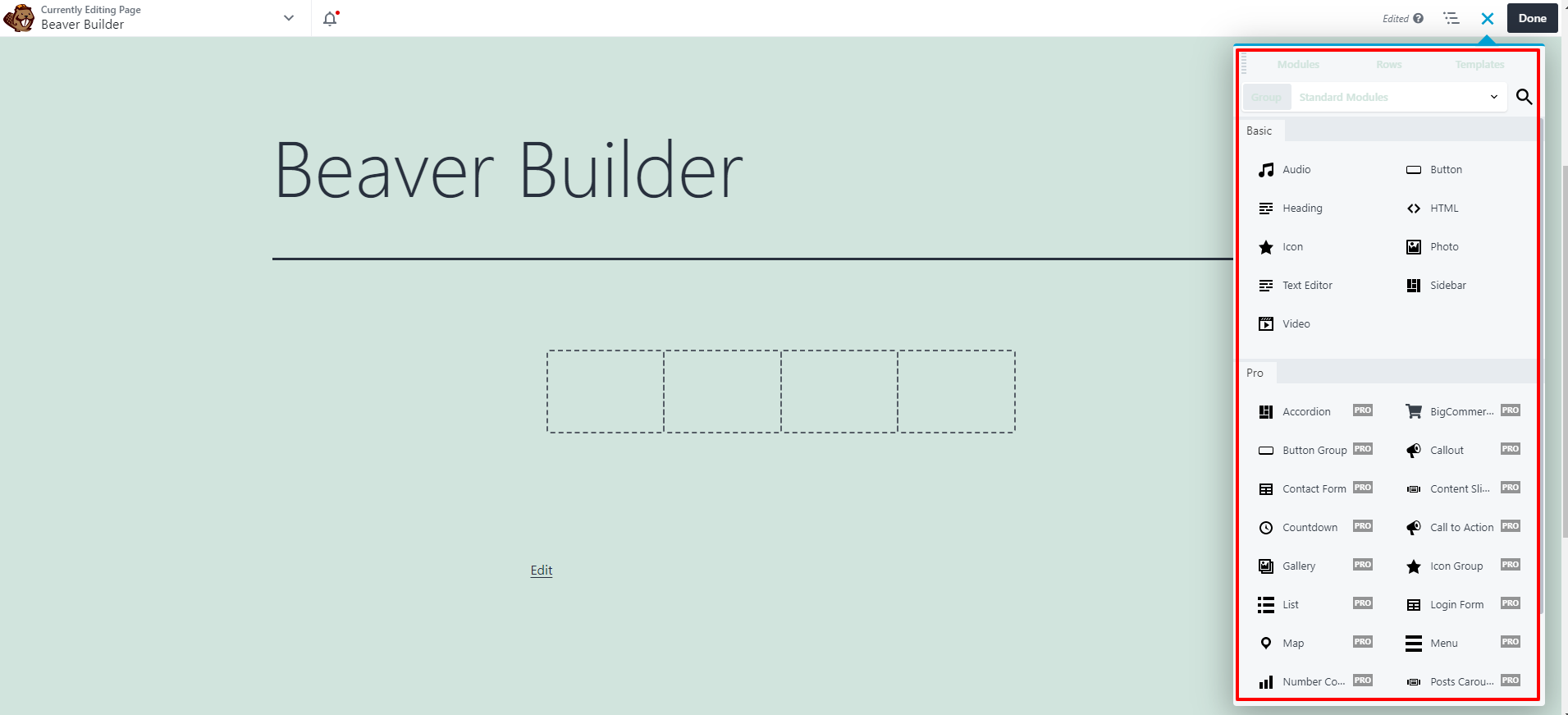 Styling and formatting options
Despite having plenty of helpful styling and formatting options such as text, such as bold, italic, and underline, they are quite limited to customizing an eye-catching design with different styles. In case, if you want to generate more complex designs, it requires more advanced styling options. You add your own custom CSS for a block, however, it is difficult for you if you don't have knowledge about coding.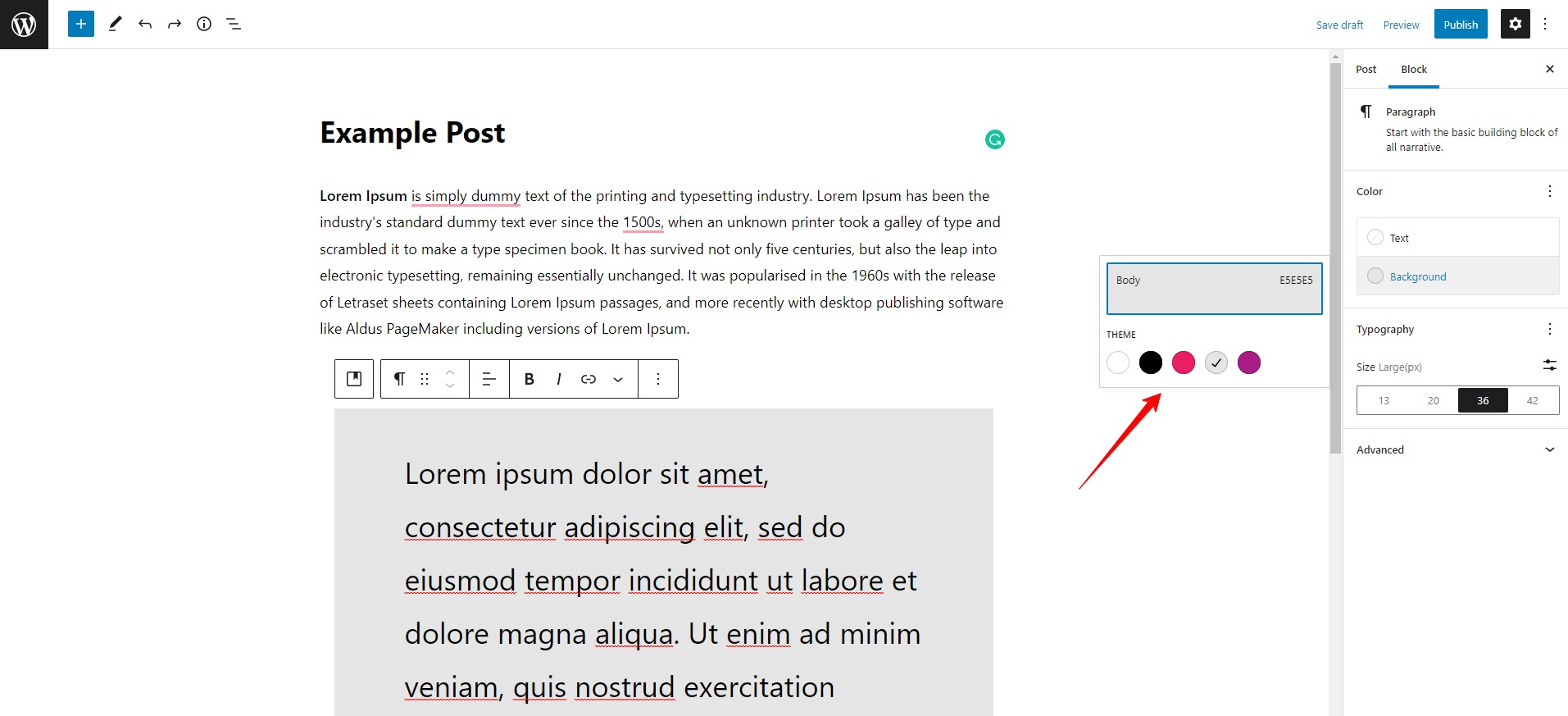 While Beaver Builder offers a wide range of styling options for both text and design elements, including font size and style, color, backgrounds, margins, and padding. In addition, this page builder also allows you to add custom CSS for greater flexibility and customization. Therefore, this is a perfect page builder for those who want to create a complicated website design.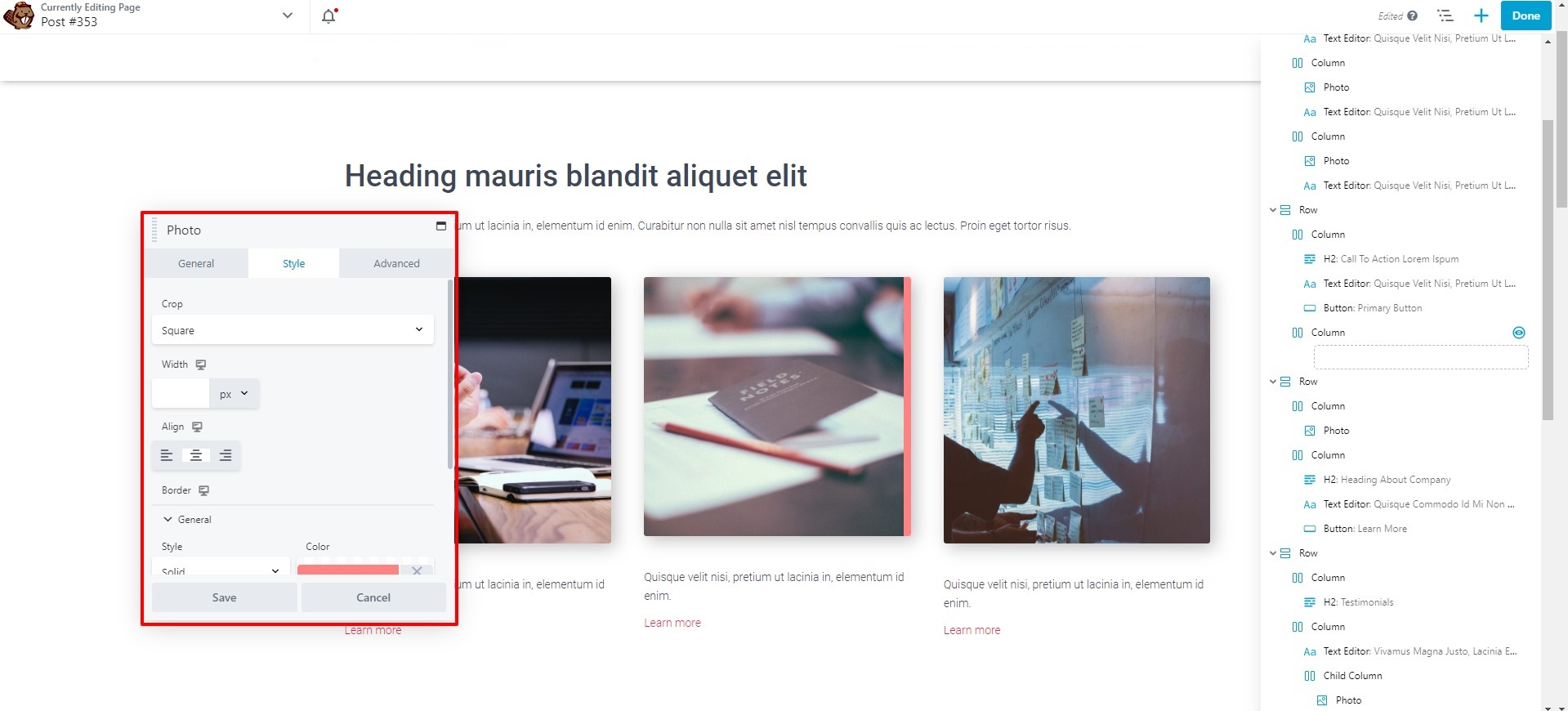 Pricing plans
Price is also one of the most significant criteria that you should consider carefully before choosing between the two. There is a big difference in terms of price between Gutenberg vs Beaver Builder. Now, let's give a look at the pricing plans of two-page builders.
Gutenberg
Gutenberg is a free page builder that is included with WordPress. It is available to all WordPress users, and there are no additional fees or subscriptions required to use it.
Beaver Builder
On the other hand, Beaver Builder offers both a free and a pro version with varying pricing options. The free version, although limited in its capabilities, is still a helpful tool. The pro version offers advanced features, and its pricing plans range from $99 to $399 a year, depending on the features needed. Nevertheless, the one-time payment to access the features for a lifetime can be a better option for those who don't want to pay an annual fee.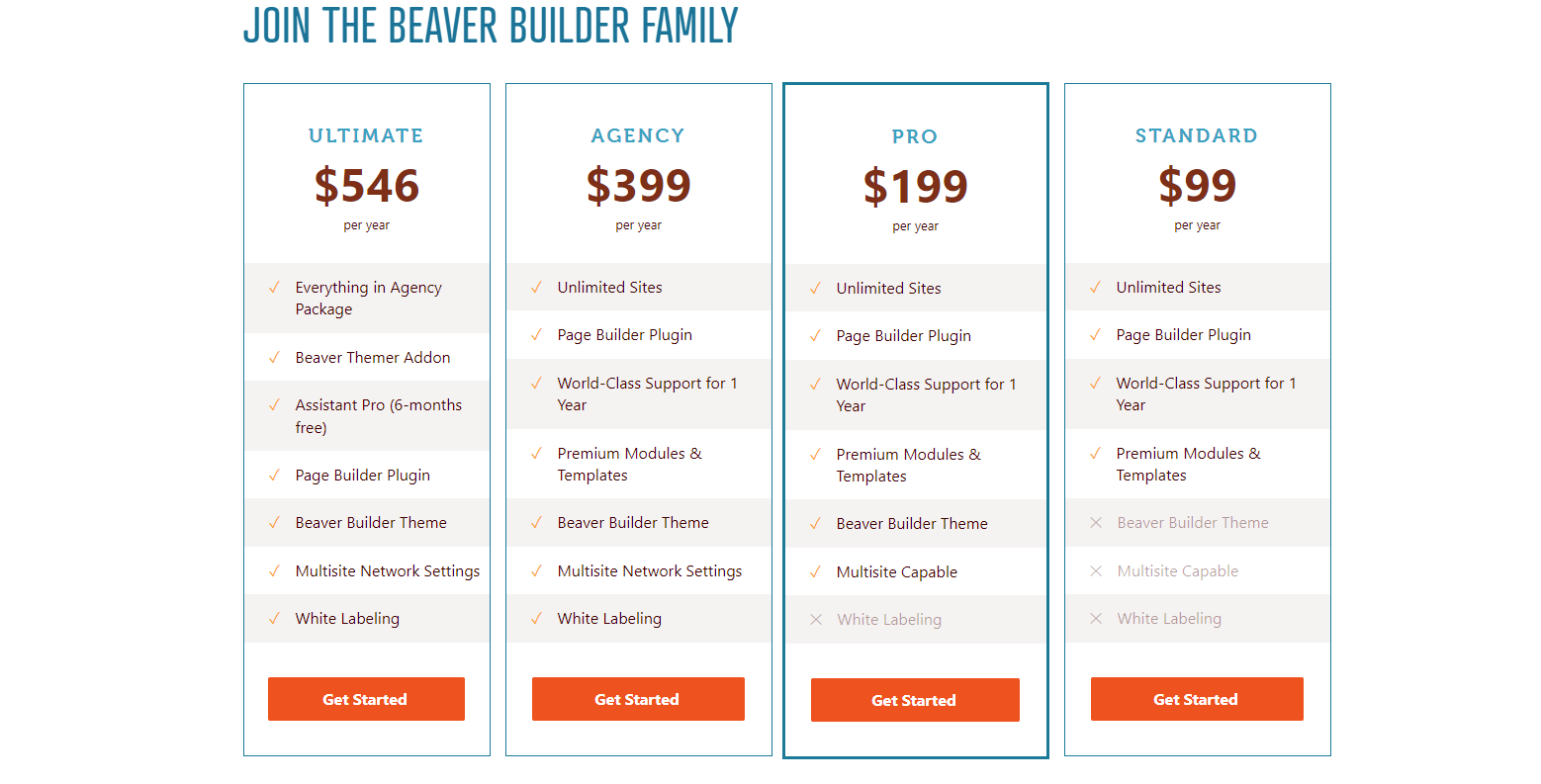 Pros and cons
Gutenberg
Pros
Cons

Many different block types
The TinyMCE editor is still available
Plugin developers can build their own blocks
Blocks are easily searchable and moved
Handy information box
Content Focused Editor With More Screen Space
Allow you to create your own block

The new UI certainly has a learning curve
Include a lot of unnecessary functions
It may be not compatible with existing themes and plugins
There are a lot of limitations regarding customizations
Beaver Builder
Pros
Cons

Comes with a lot of useful pre-built templates
Allow you to use unlimited websites (even on the cheapest plan)
Numerous reliable support options are available
Allow saving content section and templates to use later
Intuitive user interface
Offer various support channels

Pretty expensive
Doesn't have special and advanced features
Gutenberg vs Beaver Builder: Which one should you use?
Honestly, it is difficult to choose the best page builder for your website because it all depends on what you want to achieve. Gutenberg is great for writing blog posts and creating basic pages, while Beaver Builder offers more advanced features for customizing pages and designing complex layouts. If you're looking to create a simple blog post, Gutenberg is the way to go. However, if you want to create a visually stunning website with intricate designs and customized layouts, Beaver Builder is the tool for you. Ultimately, it's important to recognize that both tools have their strengths and weaknesses, and choosing the right one for the job requires careful consideration of your own needs and preferences.
And what is your favorite page builder? Let's leave a comment below.
You can read our similar blog below:
Further, don't miss a collection of stunning, free WordPress Themes on our website. They will help you build a beautiful website without coding knowledge.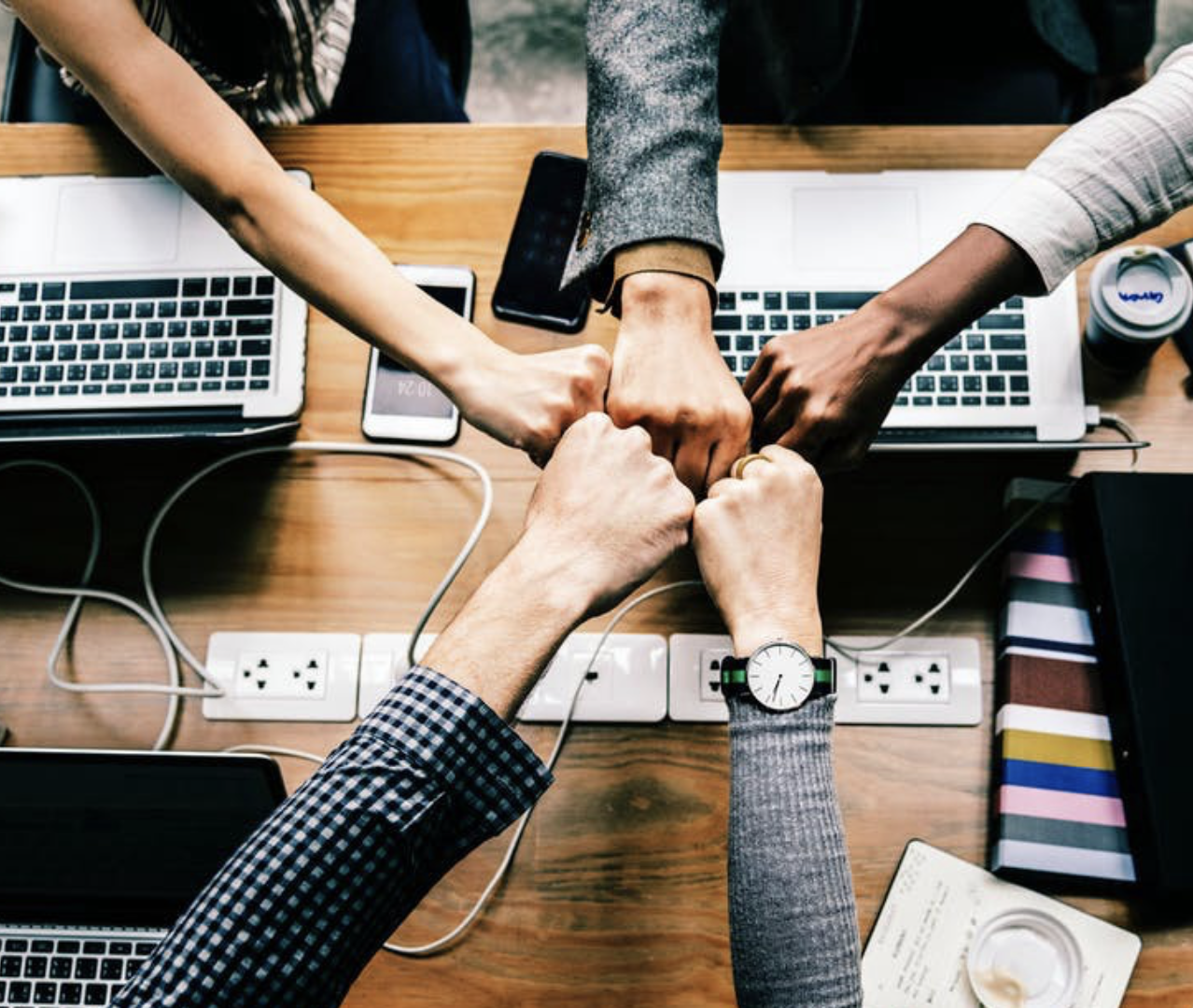 Hello everyone! We're Galussothemes content team, we love to write new blogs for WordPress everyday! Galusso Content Team is a part of IT4GO – The company houses talented young people who hold a strong passion for website development, designing, and marketing.