Are you looking for an easy way to hide WordPress login page to protect your website against hackers? Luckily, our blog will be a perfect solution for your website. We are going to show you the simplest way to handle this task. Now, let's give our blog a look.
Why should you hide the WordPress login page?
As you know, WordPress is one of the most prevalent open-source content management systems and is widely used by most users around the world. Because of its vogue, WordPress has become one of the great targets for hackers and malicious users. Therefore, hiding your login page is also a useful way to protect your website from brute force attacks and unwanted threats.
Normally, to access the admin login page of the WordPress website, you only need to add /wp-admin/ or /login/ at the end of the URL. However, hackers will easily know the URL of your login page and try to guess the username and passwords to get access to your WordPress admin dashboard. For those reasons, in today's blog, we will help you hide WordPress login page to diminish your chances of being the victim of hackers.
How to Hide WordPress Login Page with a free plugin?
Currently, many valuable tools are available in the WordPress repository, which allows you to stop brute force attacks and the number of login attempts. However, in today's blog, we will introduce a free plugin called WPS Hide Login. This tool has been trusted by over 1 million users around the world. The main feature of this plugin is to help you keep your website safe by changing the URL of the login form page to anything you want. Now, we will provide you with a detailed guideline to hide login with this plugin. Let's check the following steps out.
Step 1: Install and Activate the plugin
To use this method, first and foremost, you need to go to Plugins > Add new from your WordPress dashboard. Then you can type the plugin's name on the search bar to find the WPS Hide Login plugin. When you got the result, let's click on the Install Now button and activate it.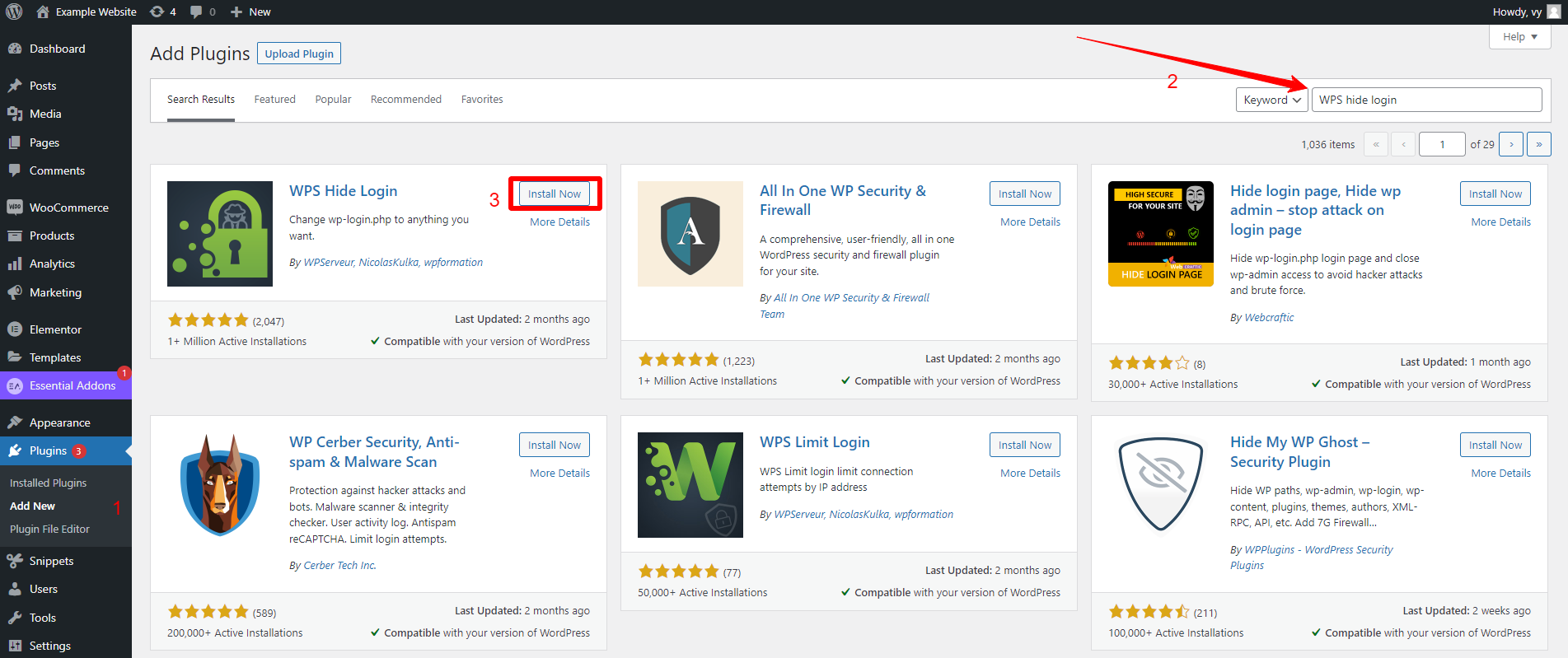 Step 2: Configure the plugin settings
After you have activated the plugin yet. Now, you need to navigate to Settings > WPS Hide Login from the WordPress dashboard to configure the plugin settings.
Then, let's scroll down the screen, you will notice a section labeled WPS Hide Login displayed at the bottom of the screen.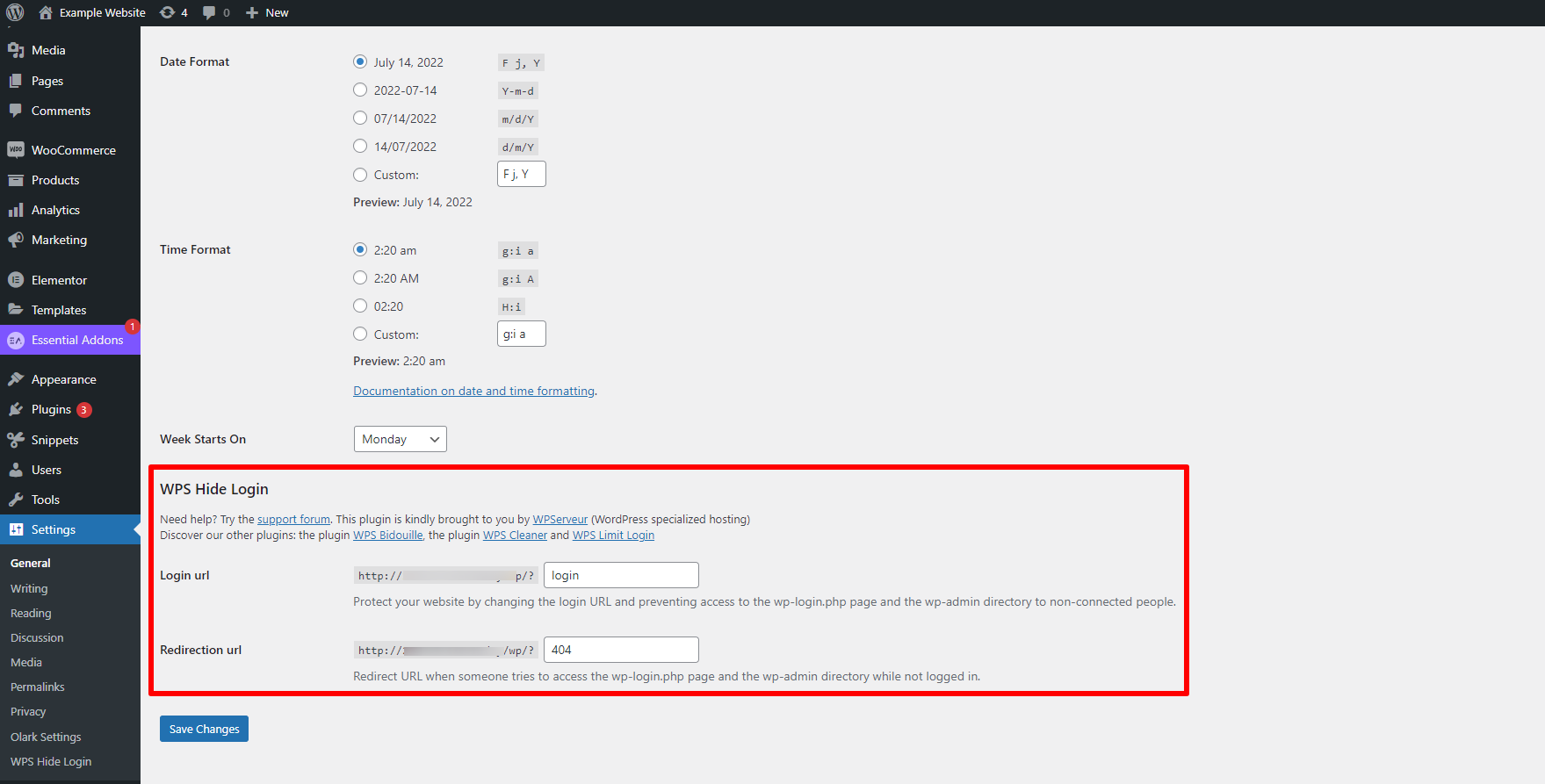 From here, you can customize the URL of your WordPress login page as you want. It is better if you use a complicated URL that includes both letters and numbers. Because if you use a simple URL, hackers will easily guess the URL of your login page and attack your website.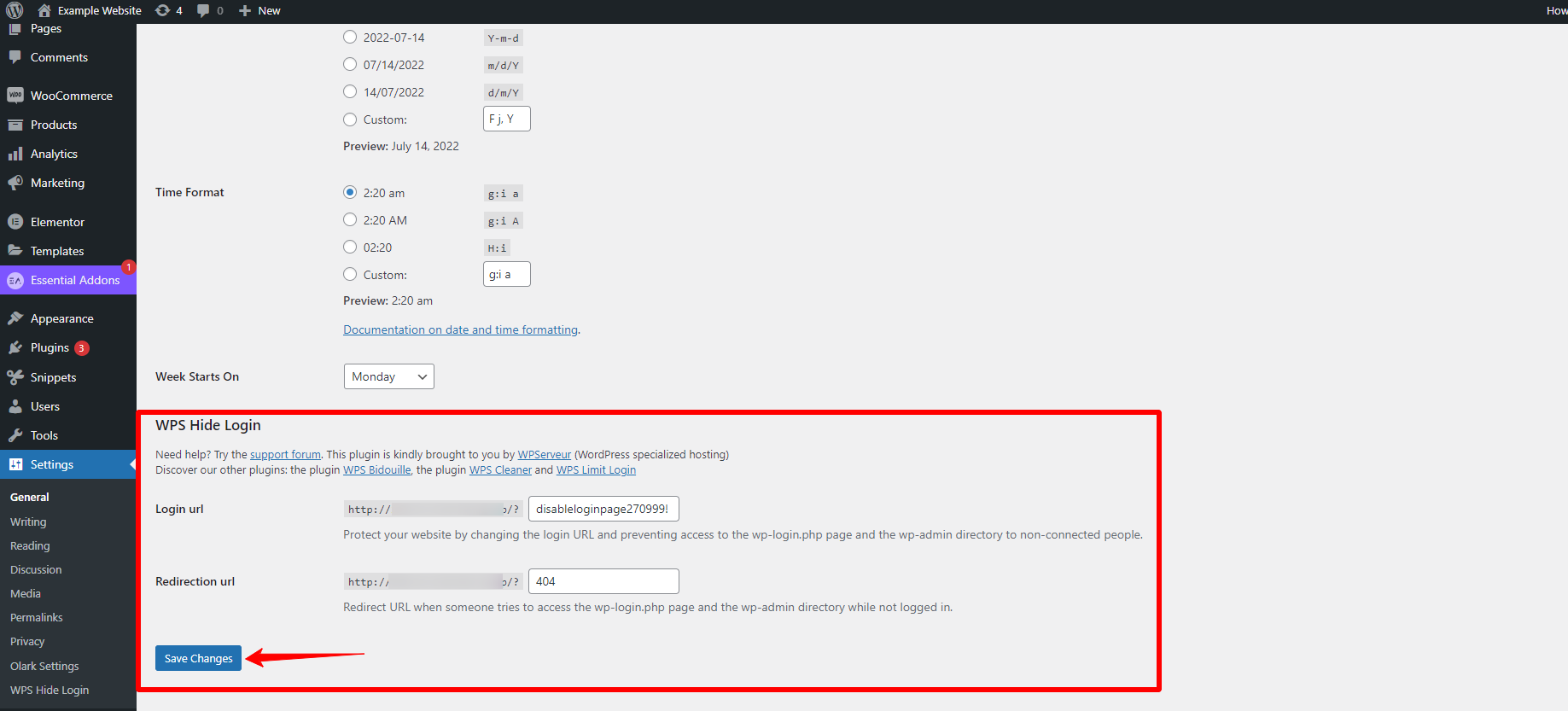 Once you have changed the URL of your WordPress login page, don't forget to save your changes by clicking on the "Save Changes" button.
Now the old URL of your login page will be disabled. Only if you deactivate the plugin, the old URL of your login page will be recovered.
The bottom line
Congratulations! You have completed the process of hiding the WordPress login page with the WPS login page plugin. Hopefully, this method can help you lessen brute force attacks on your website. If you get into difficulties with this method, don't hesitate to mention them by leaving a comment below.
Last but not least, our website contains plenty of stunning, free WordPress Themes that are suitable for different fields. Now, let's visit and choose your favorite one for your website.
30+ Free Free Joomla templates, support Visual Page Builder, compatible with Joomla! 4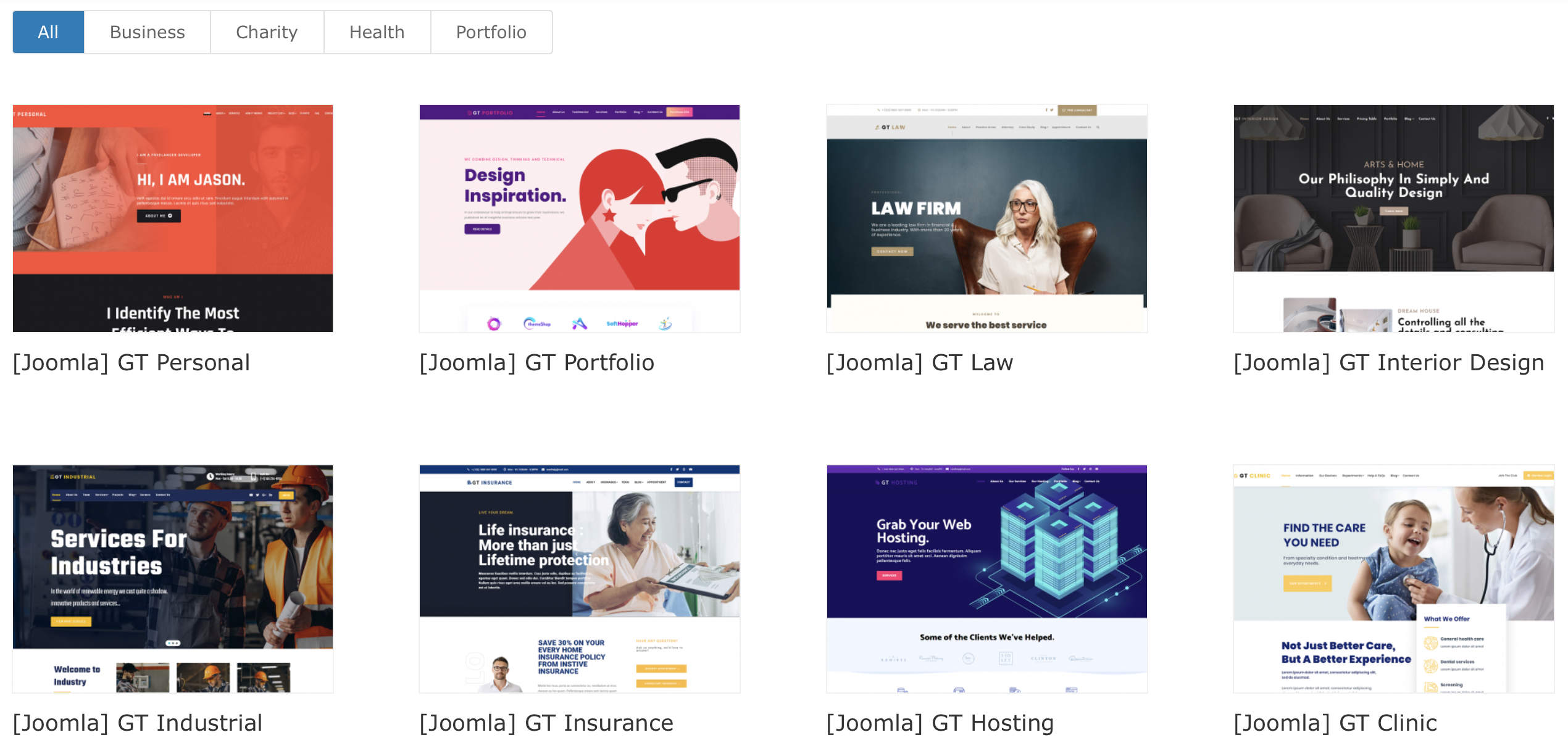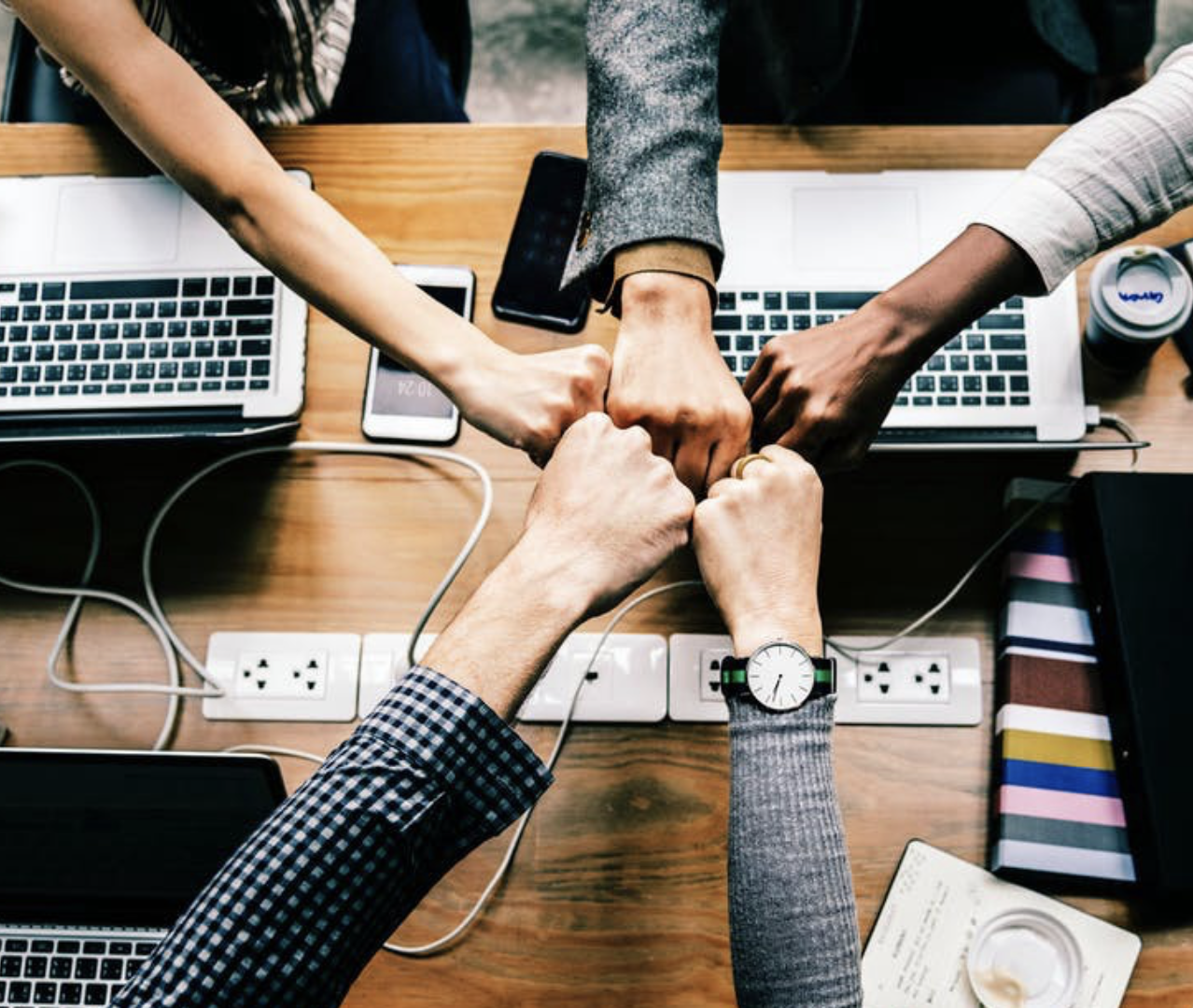 Hello everyone! We're Galussothemes content team, we love to write new blogs for WordPress everyday! Galusso Content Team is a part of IT4GO – The company houses talented young people who hold a strong passion for website development, designing, and marketing.