Installing WordPress Membership Plugin is a good idea for you to create unlimited subscription levels, restrict content, as well as generate advanced online courses for your membership site. However, picking up the best tools is not an easy task. In today's post, we will provide a list of 14 high-quality WordPress Membership Plugins in 2021 to handle your problem.
Why should you utilize WordPress Membership Plugin for your site?
Nowadays, many businesses want to create a private community, create advanced online courses for your membership site or restrict information disclosure. There are various ways to build your own membership site for each company, you can hire a software company that specializes in this sector. However, you have to waste a lot of time and money on this company but not effective. WordPress Membership Plugin is developed to deal with this task.
Top Nice WordPress Membership Plugin

The first great plugin is ARmember that can assist you to build a fully functional membership site. Besides, this system also provides different kinds of membership plans, free plans, finite/infinite paid plans, Subscriptions with an auto recurring payment facility. Furthermore, it also has the ability to generate material style and spam-free forms for SignUp/Registration, Login, Edit Profile, Forgot Password, Change Password, much more.
Features:
Unlimited Membership Levels
Create Free and Paid Memberships
Trial Period for periodic billing
Membership Setup Wizard
Facility to upgrade/downgrade/renew membership/cancel membership
Advanced Drag and Drop Registration & Login Form builder
Captcha Free Anti-spam Facility
And much more
Highlights:
Easy to manage
User-friendly interface
Translation ready

Unlock the power of your website with JetEngine! The membership plugin gives you the ability to create custom membership sites and control access to your content. Create multiple membership levels, set up subscription plans, manage user accounts, and even customize your login and registration forms to ensure only authorized people can access what matters to you.
Features:
Create multiple membership levels with different access levels, pricing plans, and subscription durations
Manage user accounts, including user registration, login, and profile management
Generate custom login and registration forms for your membership site, with custom fields and validation rules
Highlights:
Lightweight
Easy to utilize

The great plugin is famous for its powerful features. Firstly, this plugin changes your WordPress site into a membership site. Secondly, it also allows you to restrict premium content, create custom registration fields, and more. Moreover, with a simple interface, it is easy for you to set up as well as use without professional technical skills.
Features:
Restrict or hide posts, pages, and custom post types
Limit menu items to logged-in users
User login, registration, and profile integrated into your theme
Create custom registration and profile fields
Notify admin of new user registrations
Hold new registrations for admin approval
Create post excerpt teaser content automatically
Highlights:
Useful support
Nice tool
Easy to use

Ultimate Membership Pro from azzaroco is the most powerful WordPress membership plugin around! It's the perfect way to turn your website into a exclusive community, restricted content portal or even a subscription-based platform – taking your website to the next level! With a wide range of features and supreme versatility, this plugin makes it easy to create and manage membership sites. You can set up membership levels, control user access and manage subscriptions with total accuracy and confidence.
Features:
Restrict Access to Everything
Easy to set up Membership
Unlimited Membership Levels
Run Recurring Payments with Subscriptions
Members Management
Email Notifications
Highlights:
Wonderful options
Flexible
Effective

With more than thousands of installs, this plugin is believed by many users around the world. The plugin is the best solution that enables you to accept member payments, monitor members, generate subscription plans as well as restrict access to premium content. Further, it also was integrated with Woocommerce, so it lets you restrict item viewing and purchasing to members-only and provide special discounted product prices based on subscription plans.
Features:
Create a new page and give it an intuitive name
Add the following shortcode
Create a front-end member login form
Display content based on logged-in status
Show content to members only, based on their subscription plan
Display another template for restricted posts
Highlights:
Simple interface
Translation ready

If you want to generate frontend user profiles, groups, communities, paid memberships, directories, for your WordPress site, this effective tool is the right choice for you. By using this tool, you can restrict content, register members via sign-up pages. Besides, users have the capability to submit and share posts, receive notifications, social activity, and private messaging with a nice interface.
Features:
You can have multiple User Profile types.
Each Group can have its own set of fields.
Each Group can have its own Group Manager or Moderator.
Group Manager can have a special privacy level for group members.
Each group can have its own registration workflow
Closed Groups require membership approval from Group Manager or site Admin
Users can join multiple Groups
Highlights:
Work perfectly
Nice Tool
Advanced features

One of the greatest WordPress Membership Plugins that you shouldn't miss is Restrict User Access. Thanks to many efficient features, you easily restrict content and context so that your users get exclusive access or drip content over time. Moreover, generating a wide range of Access Levels and override user is a great feature of this plugin. After installing, users can also upgrade levels for your membership site including Gold, Silver, and Bronze.
Features:
No coding required.
Unlimited access level
Multiple levels per user
Sync with User Roles, Logged in or Logged out
Add membership durations
Unlock (drip) content for new members
Permit & deny level capabilities
Hide nav menu items
Unlimited content restrictions
Highlights:
Easy to download and set up
Work effectively

This amazing WordPress Membership Plugin offers your users the ultimate member experience thanks to efficient tools to insert roles, capabilities and assign them to your users. What's more, it also lets you restrict content on your own membership site by giving a user-friendly interface.
Features:
Allows you to edit, create, and delete roles as well as capabilities for these roles
Multiple User Roles
Build a new role by cloning an existing role
Shortcodes to control who has access to content
A login form widget and users widget to show in your theme's sidebars
You can make your site and its feed completely private if you want
Highlights:
Powerful features
Completely free

Another WordPress Membership Plugin that you should consider is MembershipWorks. The outstanding feature of this plugin is an advanced all-in-one membership plugin including membership, directory, events, and donation platform. After installing this plugin, you can generate many paid and free event tickets, send bulk emails to members, divide members by labels or folders, and much more. And especially, this plugin is free for small groups and also free to try for accounts with 50 members.
Features:
Automated emails for payment receipts, renewal, and past-due notices
Segment members by labels or folders
View/Export metrics and financials
Daily membership report email
Display events in calendar or list
Upcoming events widget
Event categories
Create unlimited paid and free event tickets
And much more
Highlights:
Fully responsive
Works with most themes
Easy to set up

The last plugin in today's collection is Ultimate Member. This plugin is suitable for those who want to insert beautiful user profiles into your site. Besides, it is also a good idea for creating professional online communities and membership sites. Moreover, it also permits you to generate unlimited sites where users can join in and become members easily.
Features:
Front-end user login
Custom form fields
Conditional logic for form fields
Drag and drop form builder
User account page
Custom user roles
And much more
Highlights:
User-friendly interface
Work well
Eye-catching look

The simple Membership plugin allows you to restrict content so that only your site's members can access and view the content at ease. Moreover, it also helps you to create and set up various membership levels according to your own need. And, with a user-friendly interface, your customers enable to access content protection by any device from mobile phones to PCs.
Features:
Unlimited content access levels
User-friendly interface
Both free and paid memberships
Works with any WordPress theme
Translation-ready
The simple Membership management side
And so on
Highlights:
API support
Filter members list options
Content protection

Youzify offers various basic and advanced features for users to develop their online community websites. This full-featured WordPress Membership plugin helps you both build and manage your community as well as maintain customers' engagement as well. Furthermore, it also provides more than 700 options for you to perfect your design.
Features:
Unlimited users' profile
Members Directory
Comments & Replies
+35 Social Embeds
Lazy Loading
Enable / Disable Groups Header Elements
And much more
Highlights:
Style Groups Header Elements
Ratings & Reviews
Activity stream
WP User Frontend has some essential elements for users to create, customize and complete your design from the front-end of memberships sites, users' profiles, and the submissions of posts. It provides a beautiful fronted dashboard, uploader, editor, and publishing. Furthermore, it also allows the admin to manage and modify or configure users from the frontend and backend.
Features:
Flexibility for admins
Update Profile from the Frontend
Publish your WPUF forms using Gutenberg
Use anywhere easily with shortcodes
WordPress Guest Post Submission
Submit and update anything from Frontend
And more
Highlights:
Custom Redirection after login and submission
Reminded emails
Advanced Custom Fields (ACF) compatible

WP User Manager is a powerful but wonderful WordPress Membership plugin for you to build and keep track of your member's sites whenever and wherever. This plugin supports you to create all types of members' websites where visitors and participate and then being your members in a simple way. You can use it to create custom login pages and more.
Features:
Shortcodes editor
Beautiful users
Content limitation
Password management
SEO URLs
Custom widgets
Powerful tools
And so on
Highlights:
Greate tools
Simple
Content protection

s2Member® Framework is a free WordPress Membership plugin that can extent easily. It allows you to protect and restrict content in your own way. That means users need to have a protected checkout to access them. Moreover, it also helps you protect downloadable files from threats effectively. On top of that, you are able to put the site's content accessibility on sale and receive online payments via PayPal.
Features:
Secure checkout solution
Easy to configure and extensible
Flexibility
Highly configurable access
Various downloadable support
PayPal integration
And more
Highlights:
Amazon S3 and CloudFront CDN integration
Simple and easy to use
PayPal support

Paid Memberships Pro lays a useful foundation on which you are able to build and control or manage your membership sites in your own way. This plugin is highly recommended for online courses, LMS, clubs, and other member-based websites. With Paid Memberships Pro, your customers can choose their membership levels, and finish the checkout process to become your site member.
Features:
Restrict content access
Generate countless memberships levels
Compatible with Stripe, PayPal, and other popular online gateways
Easy to manage your full membership data, import and export members or orders
100% GPL
And so on
Highlights:
Content access's restriction
100% GPL
Integrates with popular gateways
Conclusion
Which WordPress Membership plugin is the best choice for you? We hope that this article will offer an optimal solution to handle your problem. Besides, there are several interesting plugins at our free WordPress Themes. Don't hesitate to access and update advanced plugins for your WordPress site.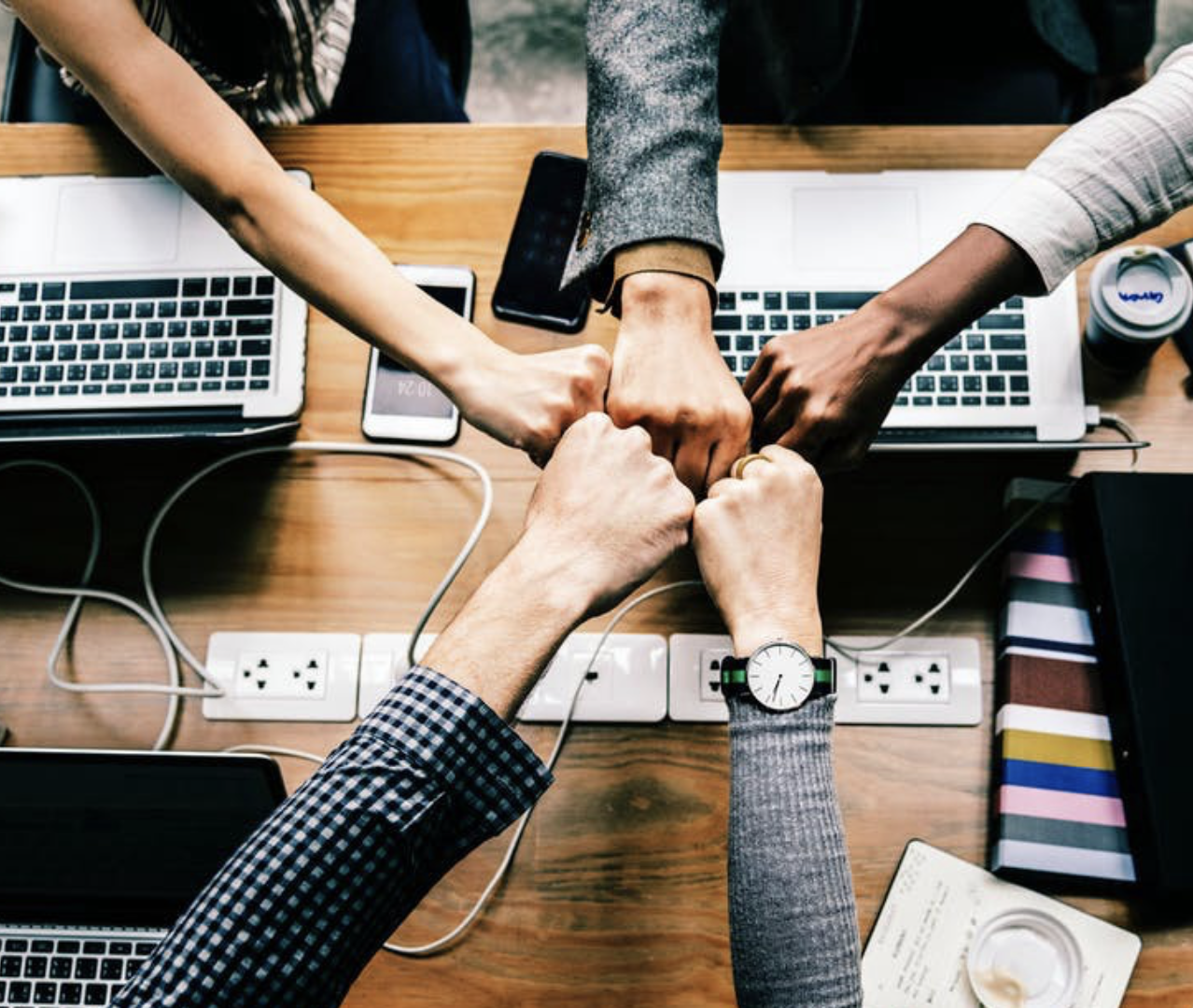 Hello everyone! We're Galussothemes content team, we love to write new blogs for WordPress everyday! Galusso Content Team is a part of IT4GO – The company houses talented young people who hold a strong passion for website development, designing, and marketing.