If you want to run your giveaway campaign in your your e-commerce website more efficiently. Check out our list of 8 amazing WordPress Giveaway Plugins in 2022. Check out right now to choose the most proper one for your site.
The advantages of installing WordPress Giveaways Plugins
The WordPress Giveaway plugins help you to run giveaway content for your website more efficiently. They allow you to maximize your traffic and help you get more customers. In this article, we will show you the most effective WordPress giveaway plugins that will help you increase your traffic, subscribers, and branding. Let's exploit the theme right now.
Top Useful WordPress Giveaways Plugins

Firstly, this plugin in our list of WordPress Giveaways Plugins helps you host giveaways which is entirely what this plugin is all about. In addition, You can host them on a separate page and also drive people to it through widgets & shortcodes. Besides, users can load as quickly as possible. On top of that, Giveaways can help you increase the engagement on your Business social media pages, profiles and also on your own site.
Features:
Choosing the Start Date & Time, End Date & Time, Winner Announcement Date & Time, f
Choosing images which will be shared on social media (Facebook, Google+, Twitter, Pinterest)
Editing rules, he Winner's email
Export emails
Google Captcha to get rid of spammers
Emailing users upon entering with their sharing link
Notify by email on each subscribe
Have more than 1 Giveaway Type
Choose how the winner will be selected
GDPR Features
Manage default sharing methods
Reselect Winners
And more….
Highlight:
Automate the giveaway
Fast loading
Feature-rich

Secondly, this is the easiest way to run contests, giveaways and competitions on your website or blog. Plus, you can create beautiful engaging forms and promotions to generate sales, social engagement and followers. Moreover, please create a free Woorise account is required to use this plugin.
Installing this plugin in our list of WordPress Giveaways Plugins will enhance your site well.
Features:
Mobile Friendly
Drag & Drop Builder
1-Click Random Winners
Pre-Made Layouts
Social Actions
CSV Export Data
Conditional Actions
Multi-Language Support
Facebook Page Install
Real-Time Analytics
Fraud Detection
Privacy & GDPR Tools
Viral Share
Country Restriction
Instant Win
Highlight:
Lightweight & Fast
Clean Database
Zero Configuration Time

Thirdly, this is the most powerful and user-friendly WordPress contest plugin in our list of WordPress Giveaways Plugins. Besides, it will help you grow your email list, website traffic, and social media followers with viral giveaways & contests. Additionaly, it turn your website visitors into brand ambassadors. Thus,Your website will get more website traffic, email subscribers, and social media engagement FASTER without buying any paid ads!
Features:
Drag & Drop Giveaway Builder
Viral Giveaway Templates
Responsive Mobile Friendly Giveaway Widget
1-Click Entry + Fraud Protection
Viral Sharing (Refer a Friend)
Social Media Integrations
Marketing & CRM Integrations
Giveaway Landing Page
Tracking and Reporting
Highlight:
Easy to customize
Friendly
Feature-rich

Fourth, here is a perfect plugin in our collection of WordPress Giveaways Plugins to operate giveaways for upcoming festivals within minutes. Thus, you can use it for Halloween, Black Friday Cyber Monday, Thanksgiving, Christmas, Diwali, Valentine's Day, Easter and more…
Features:
Display a scratchcard to people who signup.
Refer to play again feature is now available to help you boost referrals, leads and fans
Play again feature. Participants can come back to play again and again after admin defined time interval. This will boost repeat visits to your website & Facebook Page and ultimately lead to more sales.
Set your own slots, prizes types and prize quantity
Template library available to help you launch awesome looking giveaways in minutes
Single Social Sign On
Display campaign on your WordPress website, Facebook page, mobile, Tumblr etc.
Integrated Social Sharing features
Easy to install – Just plug & play
And more
Highlight:
Fast
Friendly plugin
Attractive Look

Next, this plugin in our collection of WordPress Giveaways Plugins is a close plugin for Run Holidays Giveaways, Refer-a-Friend Campaigns, Instant Win Campaigns, Contests in minutes. Plus, Users create a account to get 20% Lifelong commissions. Also,Gratisfaction allows you to quickly set up and run your own points & rewards based contests, sweepstakes, giveaways, loyalty and so on. Especially, With Gratisfaction you can reward customers with points for each purchase which they can then redeem for a reward.
Features:
Run Viral Social Contests, Sweepstakes & Giveaways for both visitors & customers- See some types of contests you can run using Gratisfaction. Thousands of combinations available to choose from.
Reward for Referrals on Purchases & Signups.
Customers can earn points & rewards for various activities including social sharing, social actions, purchases, signing up, and more. See a list of Actions for which you can reward both your customers & visitors
Setup viral referral marketing campaigns
Create Loyalty Programs to encourage Repeat Purchases & Increase Lifetime Value. Award Levels & Badges to increase activity and participation in your challenges.
Gratisfaction gives you the freedom & flexibility to run your campaigns anywhere.
Highlight:
Eye-catching
Attracttive campaign
Many incentives

Subsequently, this is highly configurable photo contest gallery plugin for WordPress in our collection of WordPress Giveaways Plugins. Plus, you can create image upload frontend forms, user registration frontend forms, and responsive galleries and allow to vote images. On top of that, it has many available languages to translate your website into another languages.
Provides Features:
Automatically activate users images after front-end upload
Restrict front end upload size
Maximum upload size in MB
Activate bulk upload in front end
Maximum number of images for bulk upload
Minimum number of images for bulk upload
Restrict resolution uploaded images
Activate in gallery upload form
Forward to another page after upload
Confirmation text after upload
Inform admin e-mail after upload in frontend
Highlight:
Feature-rich
Many options
Responsive

Another plugin in our collection of WordPress Giveaways Plugins is the SweepWidget Contests. This is the best WordPress Giveaway plugin for contests, viral giveaways, sweepstakes, promotions, leaderboard competitions. Plus, it Increases your social media followers, grows your email list, & generate new leads.
Provides Features:
Add Terms & conditions
Custom icon colors
Add a prize image
Add custom background image to your hosted landing page
Custom confirmation / verification emails
Create unlimited contests
Drag and drop builder
Export entries to CSV
Require Google Captcha
Advanced security features
Real-time Analytics
Moderate entries
Randomly generate winners
Manually pick winners
Hide "All Entries" Count
URL Redirection
Remove branding
Restrict users by country
Highlight:
Feature-rich
Beautiful Look
Easily customize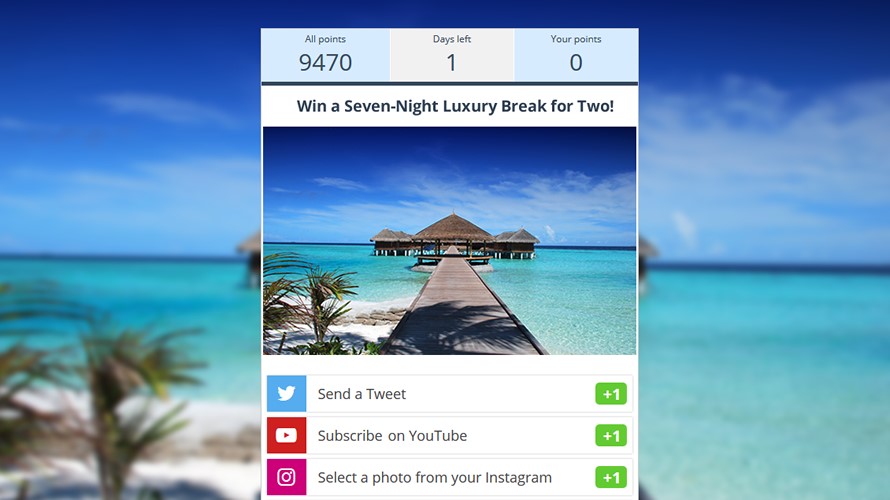 In the last theme, this is a perfect WordPress Giveaway Plugin in our list of WordPress Giveaways Plugins. This plugin allows users to simply sign in and click. Moreover, Socialman does not have any limits regarding the number of giveaways, actions, or participants. Furthermore, the user does not create any code. Plus, Your website can translate into many languages that are available.
Provide Features:
Help and Support
Preview
Detailed Statistics
Unlimited giveaways
Random winner selection
Facebook tab install
Sign in with Facebook
Multiple languages
Answer open question
Restrict access by location
Highlight:
Responsive layout
Many features
Eye-catching
Conclusion
We have already brought you the collection of 8 Amazing WordPress Giveaways Plugins so that you can use it to create a useful website. Each other has a distinct feature so I hope you can choose the best choice to built a great website to serve your business. Moreover, Getting access to Free WordPress Theme to see more.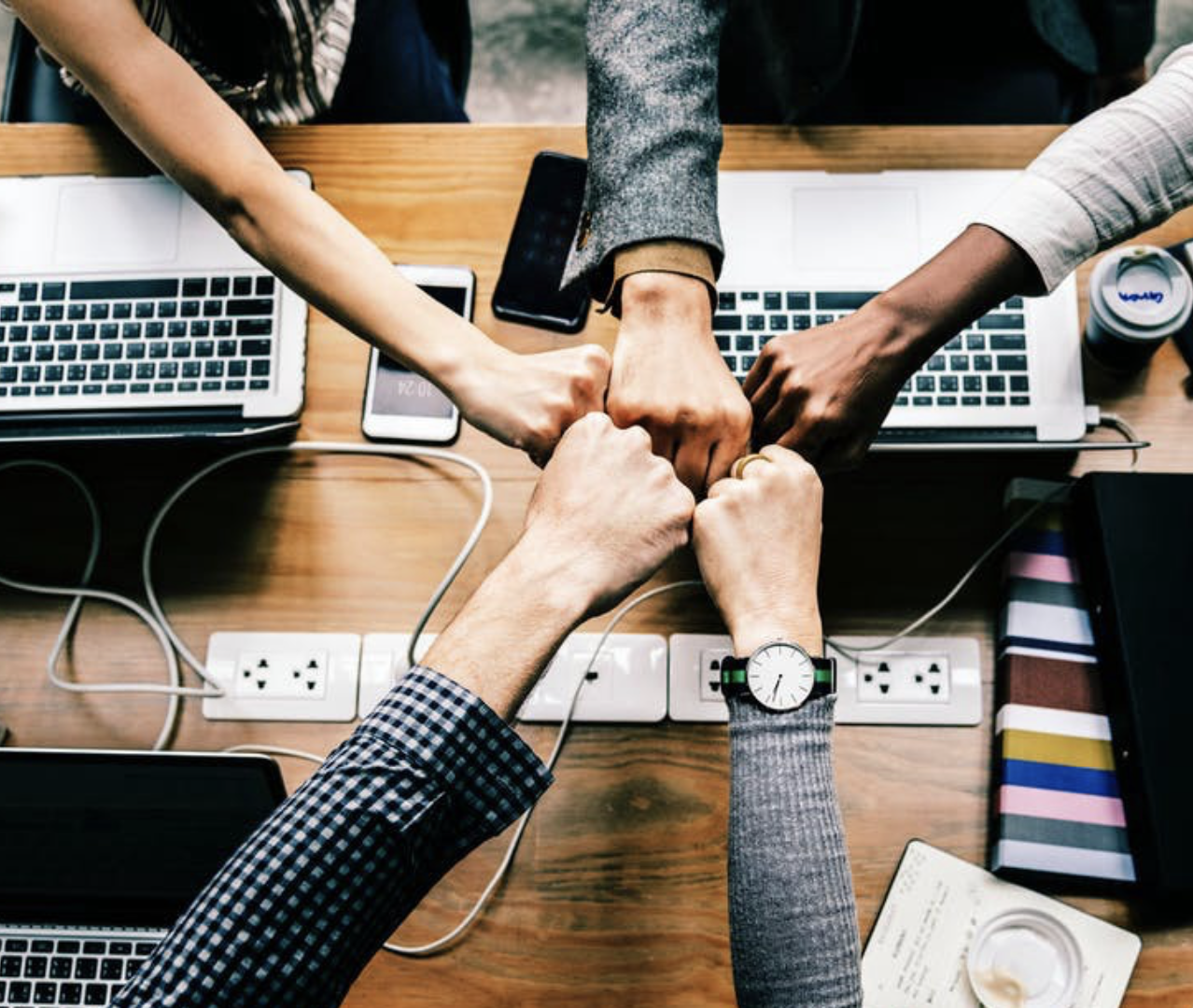 Hello everyone! We're Galussothemes content team, we love to write new blogs for WordPress everyday! Galusso Content Team is a part of IT4GO – The company houses talented young people who hold a strong passion for website development, designing, and marketing.