In today's world, having an online website is extremely important for businesses. With the advent of smartphones and easy access to the internet, more and more people are turning to online shopping for their convenience, variety, and competitive pricing. By building an e-commerce website, businesses can tap into this growing trend and reach a wider audience beyond their physical store.
According to a statistic from Statista, E-commerce revenue in the US in 2023 was approximated to be $925 billion and it tends to reach $1.3 trillion in the following years. Hence, it is necessary to build an ecommerce website that allows you to showcase your products or services, reach a wider audience, and increase your sales potential.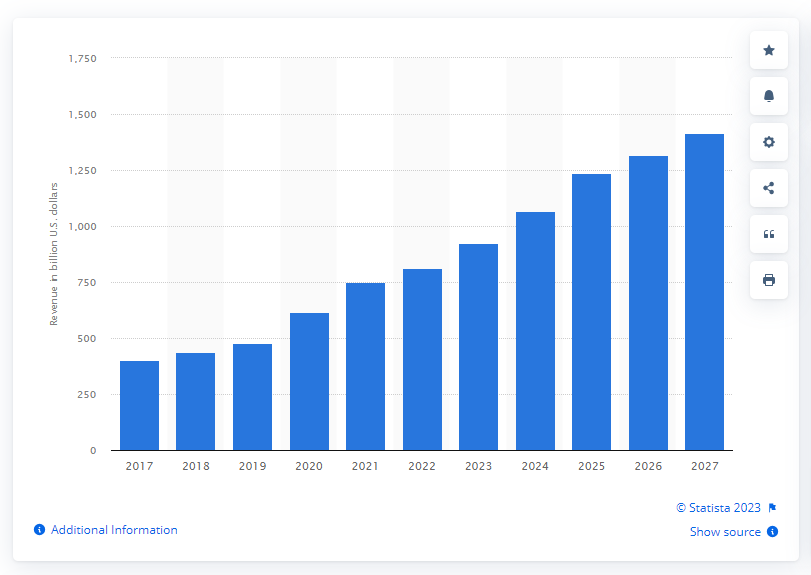 Revenue of the e-commerce industry in the U.S. 2017-2027
In this blog post, we will guide you through the process of building a simple e-commerce website, even if you have little to no technical experience. Now, let's check the following section.
How to build a simple ecommerce website?
At present, building an ecommerce website is easier than ever before, and you don't need to be a tech whiz to get it done. With a few simple steps, you can have your store up and running in no time.
Choose the right CMS for ecommerce website
The first step in building your e-commerce website is to choose a platform. Currently, there is a wide range of platforms that help you easily set up and manage your store. Some prevalent options include:
Shopify: One of the most popular and user-friendly ecommerce platforms available. It is a perfect choice for those who are going to build a dropshipping business.
Woocommerce: This is a powerful ecommerce plugin for WordPress, which is the most widely used CMS globally. It seamlessly integrates with WordPress.
Bigcommerce: It is a comprehensive ecommerce platform that provide a lot of powerful built-in features such as hosting, payment, marketing tools, and analytics.
Squarespace: This is an all-in-one solution for those who want to build a professional ecommerce website.
Wix: This platform is famous for its ease of use and high customization capabilities.
Here are some factors that you need to consider before choosing your e-commerce:
Ease of use: The platform should offer a simple and straightforward interface to manage products, orders, and other aspects of your online store.
Flexibility and scalability: Consider the scalability of the platform to accommodate your business growth. Ensure that the platform can handle a large number of products, traffic, and transactions without compromising performance.
SEO capabilities: A good ecommerce platform should include built-in SEO features or allow you to optimize your store for search engines. This includes customizable URLs, meta tags, sitemaps, and the ability to integrate with SEO tools.
Cost: One of the most important factors to consider when choosing an e-commerce platform is cost. Depending on the platform, you may have to pay a monthly fee, a one-time fee, or a percentage of each sale you make. Some platforms may offer more features and services but at a higher cost.
Mobile responsiveness: In today's mobile-driven world, it is crucial to have a responsive e-commerce platform that offers a seamless experience across various devices and screen sizes. Make sure the platform provides mobile-friendly templates and supports responsive design.
Security and compliance: Ensure that the e-commerce platform prioritizes security and compliance with industry standards, such as PCI DSS. This platform should offer some essential features like SSL encryption, secure payment gateways, and data protection measures to ensure a safe shopping experience for your customers.
If you are looking for an easy-to-use and cost-effective solution, then you read our blog to learn more about a lot of free CMS for ecommerce websites.
Register a Domain Name and Choose a Hosting Provider
After you have chosen your favourite CMS platform, you need to select a web hosting and register a domain name for your e-commerce site. However, the process of registering a domain name can be different depending on the platform you choose. For example, if you are going to create an e-commerce website with WordPress, you need to find a domain registrar and register your domain separately.
There is a wide range of domain registrars on the internet such as Hostinger, Namecheap, GoDaddy, etc. Commonly, these hosting providers will be packed with plenty of useful features such as free domain names, a free SSL certificate and one-click WordPress installation. Thanks to that, you don't need to manually connect your domain and hosting WordPress.
In contrast, if you choose other platforms such as Shopify, and Wix, then these platforms will provide you with the option to purchase a new domain directly or you can connect an existing domain registered with a third-party domain registrar.
Select an E-commerce Theme or Template
In addition, you need to choose a beautiful theme or template for your e-commerce. Using a well-designed theme will help your e-commerce website quickly build a stunning and professional website without touching any line of code. Besides that, utilizing a template ensures that your website has a logical and intuitive structure. Thanks to that, your customers easily navigate and find what they are looking for.
Currently, most e-commerce platforms provide you with both free and paid pre-made templates. The price of premium templates ranges from $30 to over $200 depending on the platform you choose. If you are good at coding, you can use free themes but they only allow you to build from scratch. For example, WordPress gives thousands of free e-commerce themes.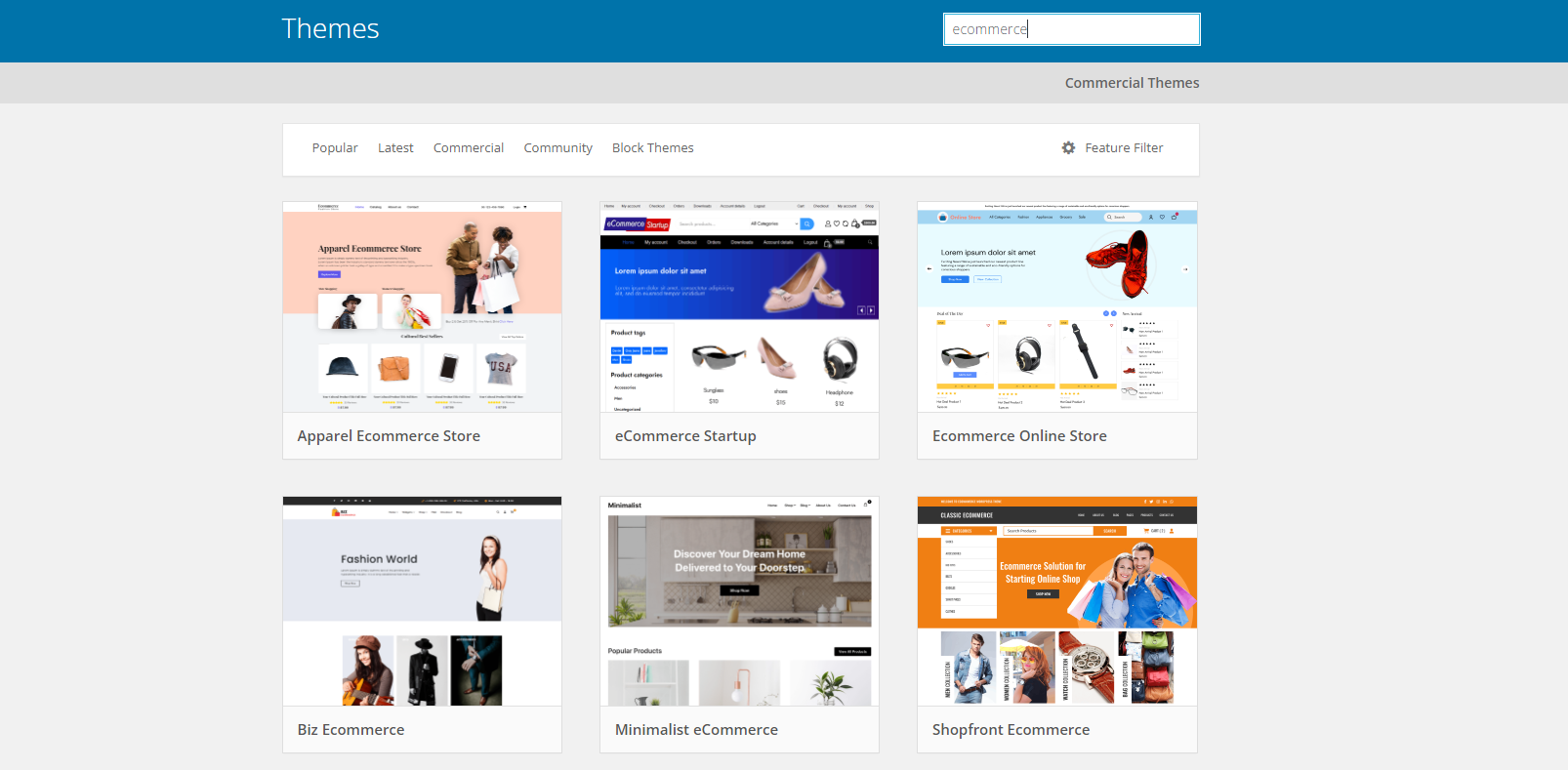 In other ways, we highly recommend using premium themes since they come with more advanced features & customization options and help you minimize the amount of time spent customizing your chosen theme.
Customize your ecommerce website
The next important step is to customize your e-commerce website to get an attractive website. Here are crucial areas that you need to pay attention to:
As we mentioned above, the majority of pre-built templates come with a lot of elements, allowing you to upload your logo, choose appropriate colours, and create an eye-catching layout, even use CSS to make changes to the design. It is essential to display images, slideshows or videos on your homepage to catch the attention of customers at first glance. Also, this helps you introduce the type of business of your website in a professional way. Moreover, you need to adjust the font and colour scheme of the chosen template to match your branding.
Plus, creating an "About us" page is also important. You can consider displaying customer testimonials or highlighting your story, a mission statement to help build trust and connection with your potential customers.
Especially, product page is the most dominant page, so you should take the time to ensure that your product is displayed in the best way. This means that you need to optimize your product descriptions, upload eye-catching images, organize your products into categories and create a user-friendly navigation menu. If you want to increase sales, you should place prominent and clear call-to-action buttons such as "Add to Cart" or "Buy Now" to encourage customers to take action.
Last but not least, your customer service page should include your clear returns and exchange policies,list shipping rate, and phone or email address that allows customers to contact you whenever they have issues with their order.
Set up Payment Methods
As an e-commerce business owner, setting up a payment gateway is indispensable for accepting payments from customers. A payment gateway is a service that allows you to securely process credit card transactions online. It acts as a bridge between your e-commerce website and the payment processor, allowing customers to make purchases without having to enter their credit card information directly on your website.
Initially, you need to choose the right payment gateway that suits your requirements. At present, there is a wide array of payment gateways that make the payment process more easier and secure such as Stax, Paypal, Stripe, Clover, Elavon, etc. However, you need to think about transaction fees, prices, customer support and integration with your chosen eCommerce platform before making a decision. You can refer to the following tips:
Integration with your ecommerce platform: Ensure that the payment gateway you choose integrates seamlessly with your chosen ecommerce platform. This will make the setup process easier and ensure smooth transactions between your website and the payment gateway.
Transaction fees and pricing: It is necessary to evaluate the transaction fees and pricing structure of different payment gateways. Let's examine some factors such as setup fees, monthly fees, per-transaction fees, and any additional charges for international transactions or currency conversions. Compare the costs and benefits to find a payment gateway that aligns with your budget and sales volume.
Security measures: Security is important when addressing online payments. Hence, you should choose a payment gateway that prioritizes security and implements robust measures to protect customer data. It must include the following features: tokenization, encryption, and fraud detection tools. Additionally, ensure the payment gateway is PCI DSS compliant to meet industry standards.
Reputation and reliability: Research the reputation and reliability of the payment gateway provider. You can easily read reviews, check customer testimonials, and consider the provider's history of uptime and customer support.
International capabilities: If you plan to sell internationally, ensure that the payment gateway supports transactions in the countries you target. You should consider some useful features such as multi-currency support, language options, and compatibility with local payment methods.
Test and Launch Your E-Commerce Site
Before you release your e-commerce site to the world, it's important to make sure everything is in order. Check that all buttons and links are working properly, and don't forget to design any 404 error web pages to match the theme of your site.
Moreover, you also need to test out the product cart and payment processes, too – many platforms let you simulate a payment without actually charging your credit card. Another vital thing is making sure all emails are sent to the right inboxes after a purchase is made or declined.
And of course, check how your site looks and works on mobile devices, as well as different web browsers if you can. Once you've tested and double-checked everything, from product descriptions to category pages, you're ready to go live. Further, you can spread your website to the public through social media, guest posts on retail blogs, influencer marketing, and your email list.
The final thoughts
By following the step by step guide above, you should now have a basic understanding of how to build a simple ecommerce website. It's important to remember that choosing the right e-commerce platform and having a good marketing strategy in place is key to making your online store a success. With the right approach, you can make your ecommerce dreams a reality. Good luck!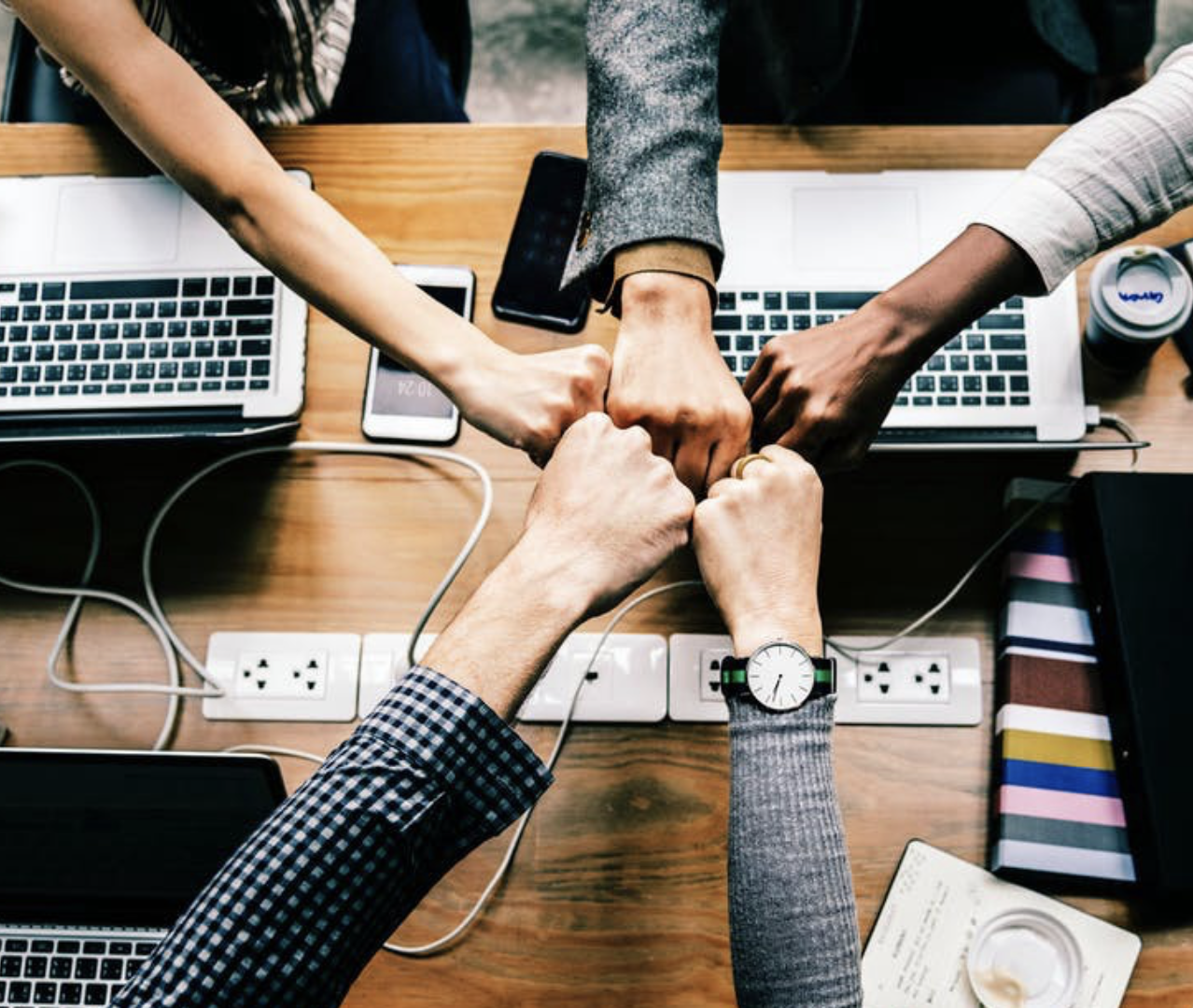 Hello everyone! We're Galussothemes content team, we love to write new blogs for WordPress everyday! Galusso Content Team is a part of IT4GO – The company houses talented young people who hold a strong passion for website development, designing, and marketing.