Do you want to export and import Gutenberg Blocks in WordPress to save much time? Don't ignore our blog which gives you a step-by-step guide to handling this task easily. Now, let's read our blog.
Why do you need to export and import Gutenberg Blocks in WordPress?
There are various purposes that make you need to export and import Gutenberg blocks in WordPress. First of all, it is useful when you want to move your content from your old website to another. This ensures that your content remains intact and consistent across different environments. Additionally, when switching themes, exporting blocks ensures the preservation of content formatting and structure even with a different theme.
Exporting and importing Gutenberg blocks can be helpful for collaboration among multiple users or when sharing specific block designs with others. It allows you to package and distribute your custom blocks, making it easier for others to reuse them without the need to recreate the blocks from scratch. Overall, this functionality offers flexibility, convenience, and efficiency in managing and reusing custom block designs, ensuring consistent content presentation, and saving time when working with different themes or environments.
How to Export and Import Gutenberg Blocks in WordPress?
Although you can use built-in features in WordPress to complete this task, we will guide you to export and import Gutenberg blocks in WordPress by using a plugin. Because this method will help you simplify the process without creating WordPress reusable blocks. We highly recommend using the Blocks Export Import plugin to help you export and import blocks as JSON in the Gutenberg editor easily.
To do that, first of all, you need to install the plugin by following our brief guide below.
Go to Plugins > Add New from your WordPress dashboard
On the search bar, let's type the plugin's name that you want to find.
After finding your plugin, let's click on the "Install Now" and "Activate" buttons for use.

Upon activation, you don't need to implement any configuration since the plugin is all ready to use.
Now, you need to go to any post/page that contains the blocks you want to export as a JSON option.
In the block editor, let's choose the block you want to export and then click on the three dots option on the block toolbar. This will display a list of options in the drop-down menu including the "Export as JSON" option. All you need to do is click on this option.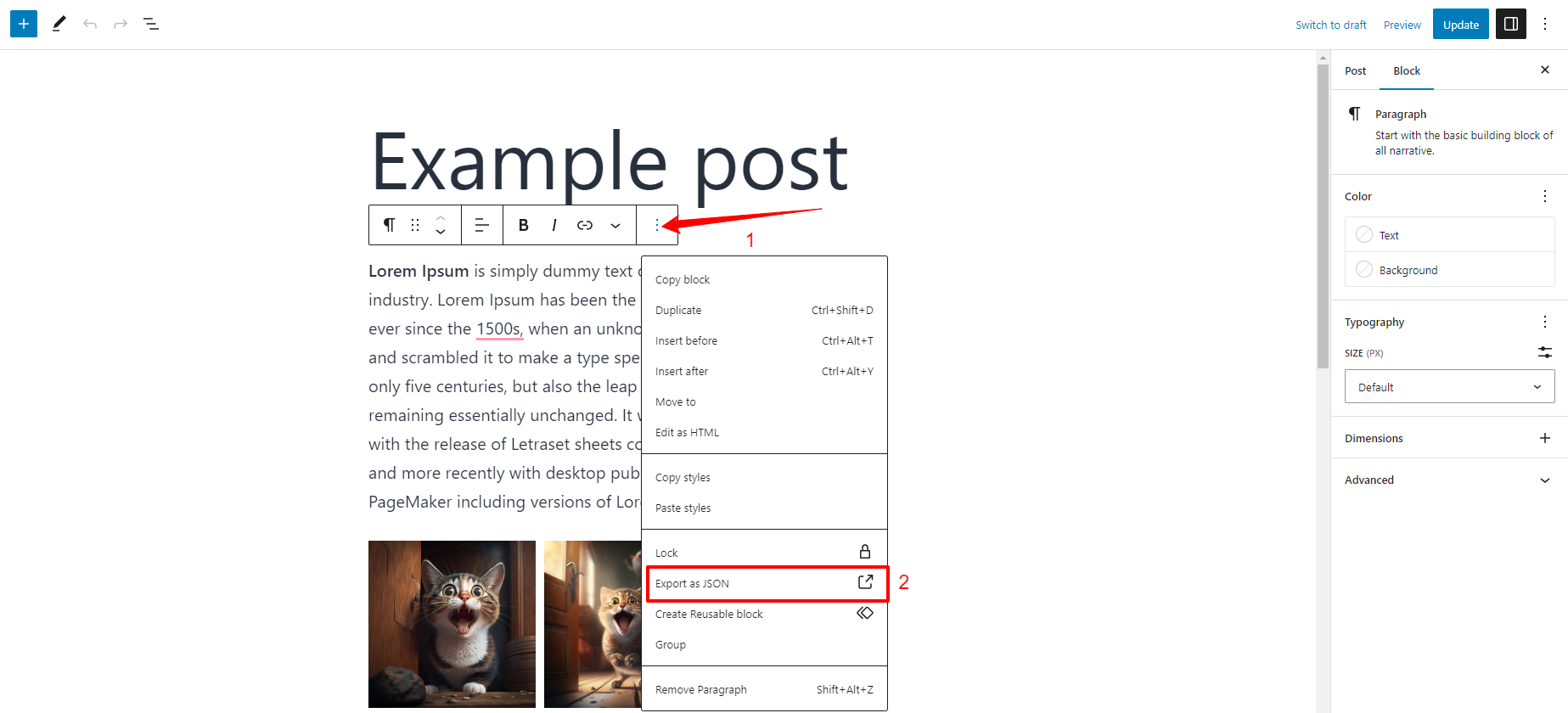 Immediately, this will download your block as a JSON file on your computer. You can use it to import the block in the future on any website.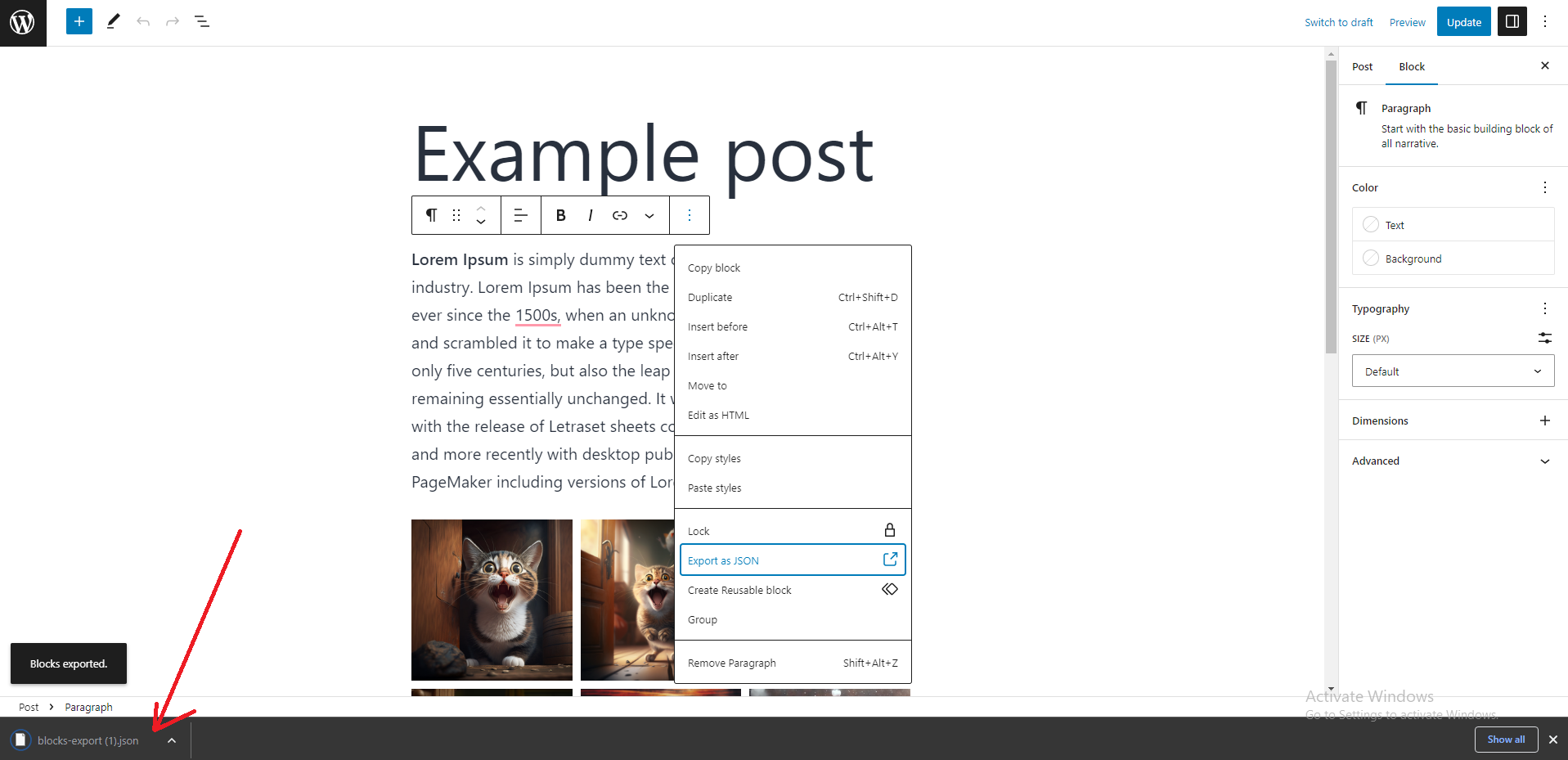 In contrast, in order to import a block, you only need to click on the "+" button and find the "Import Blocks from JSON" block. Then, let's add it to your content.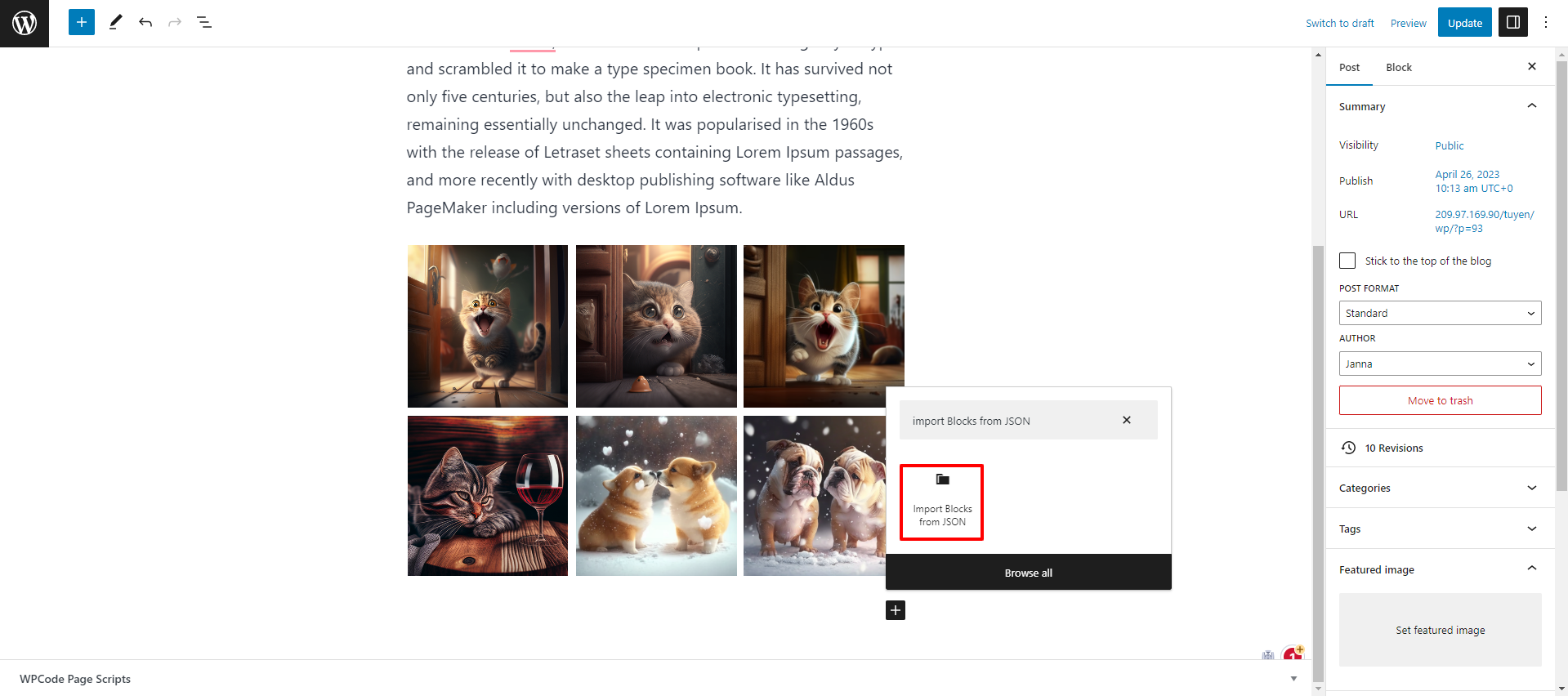 Then, you need to click on the "Upload" button and choose the JSON file that you downloaded earlier on your computer.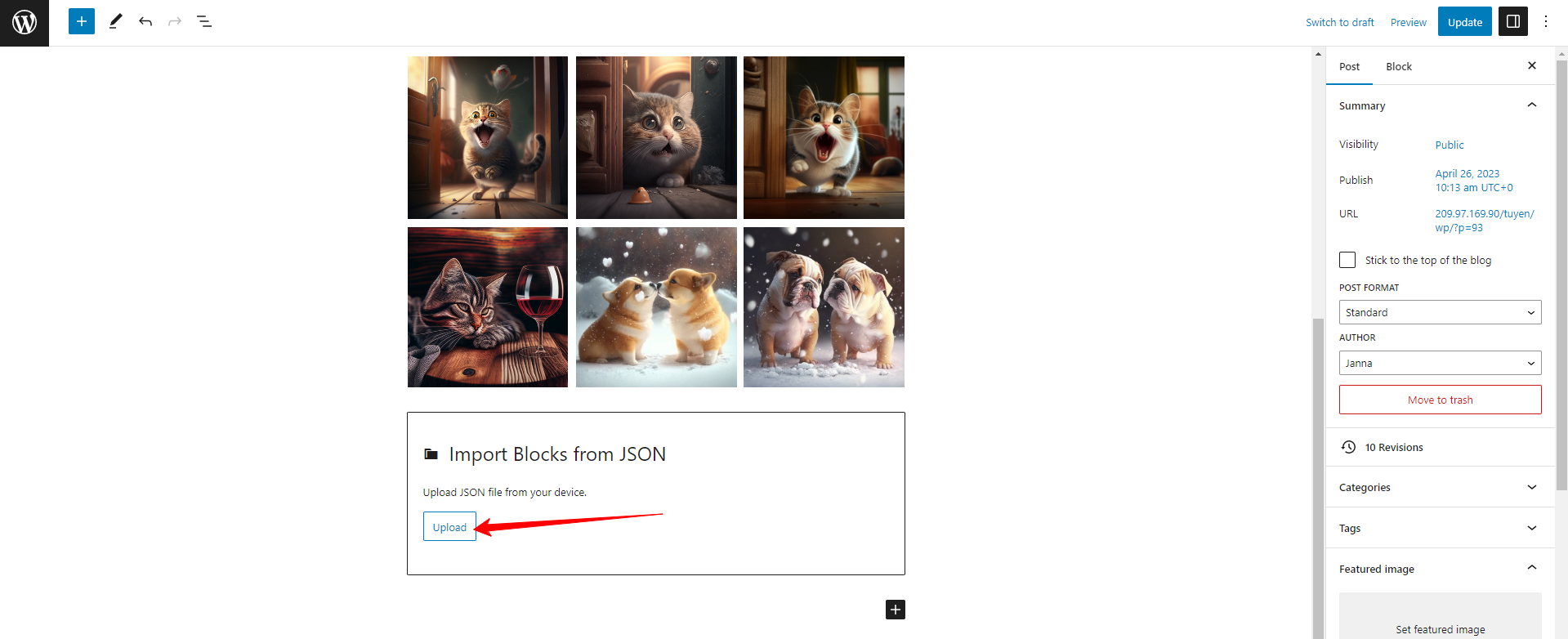 The plugin will immediately help you import your JSON file and you can use it on your new WordPress site like other blocks.
Wrap up
Exporting and importing Gutenberg blocks in WordPress is a straightforward process that allows you to transfer custom block designs between installations, themes, or websites. By following our instructions, hopefully, you can export and import Gutenberg Blocks in WordPress easily. If you have any queries, please leave a comment below. We will support you soon.
Moreover, don't forget to visit our website and discover tons of stunning, free WordPress Themes. They will help you build an eye-catching website without effort.
30+ Free Free Joomla templates, support Visual Page Builder, compatible with Joomla! 4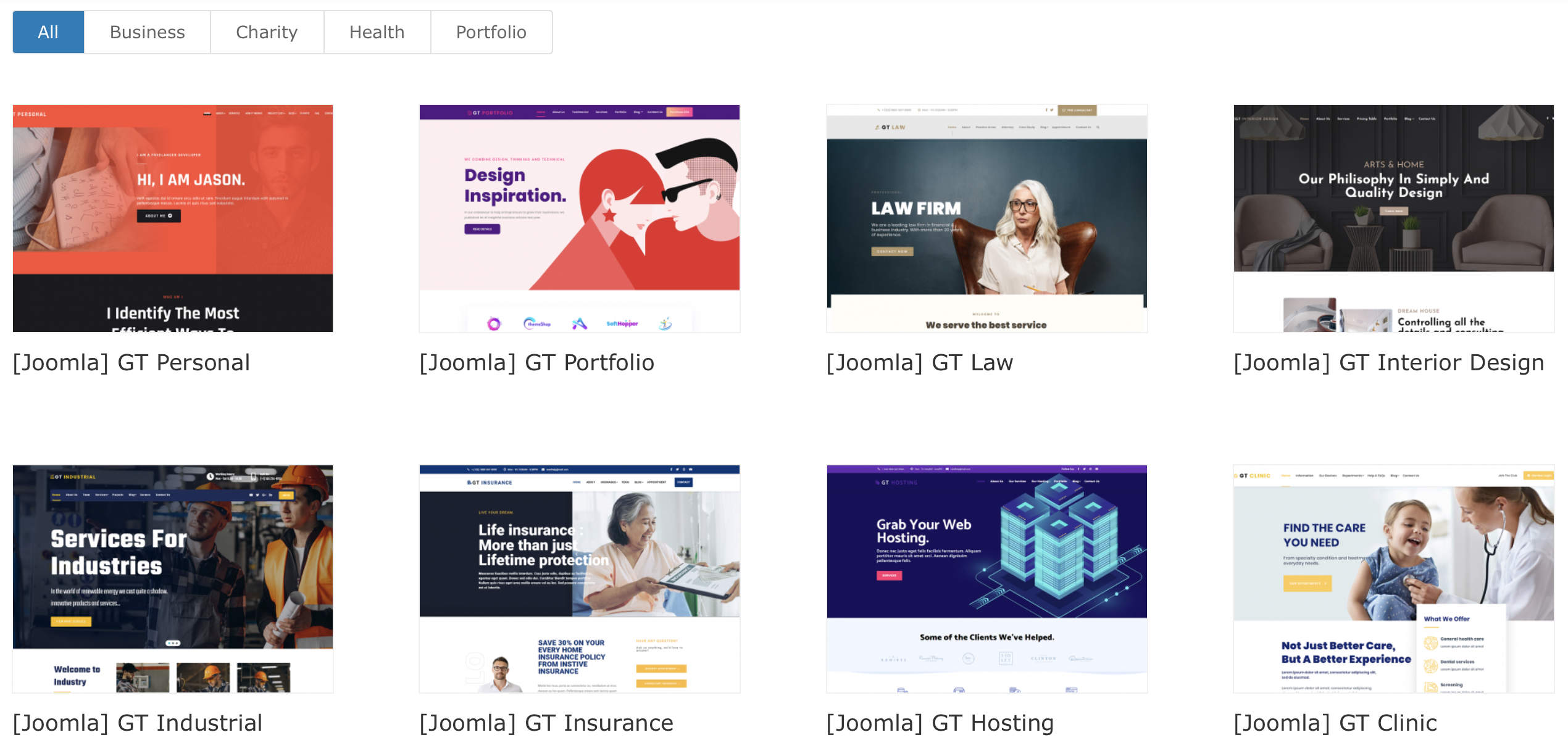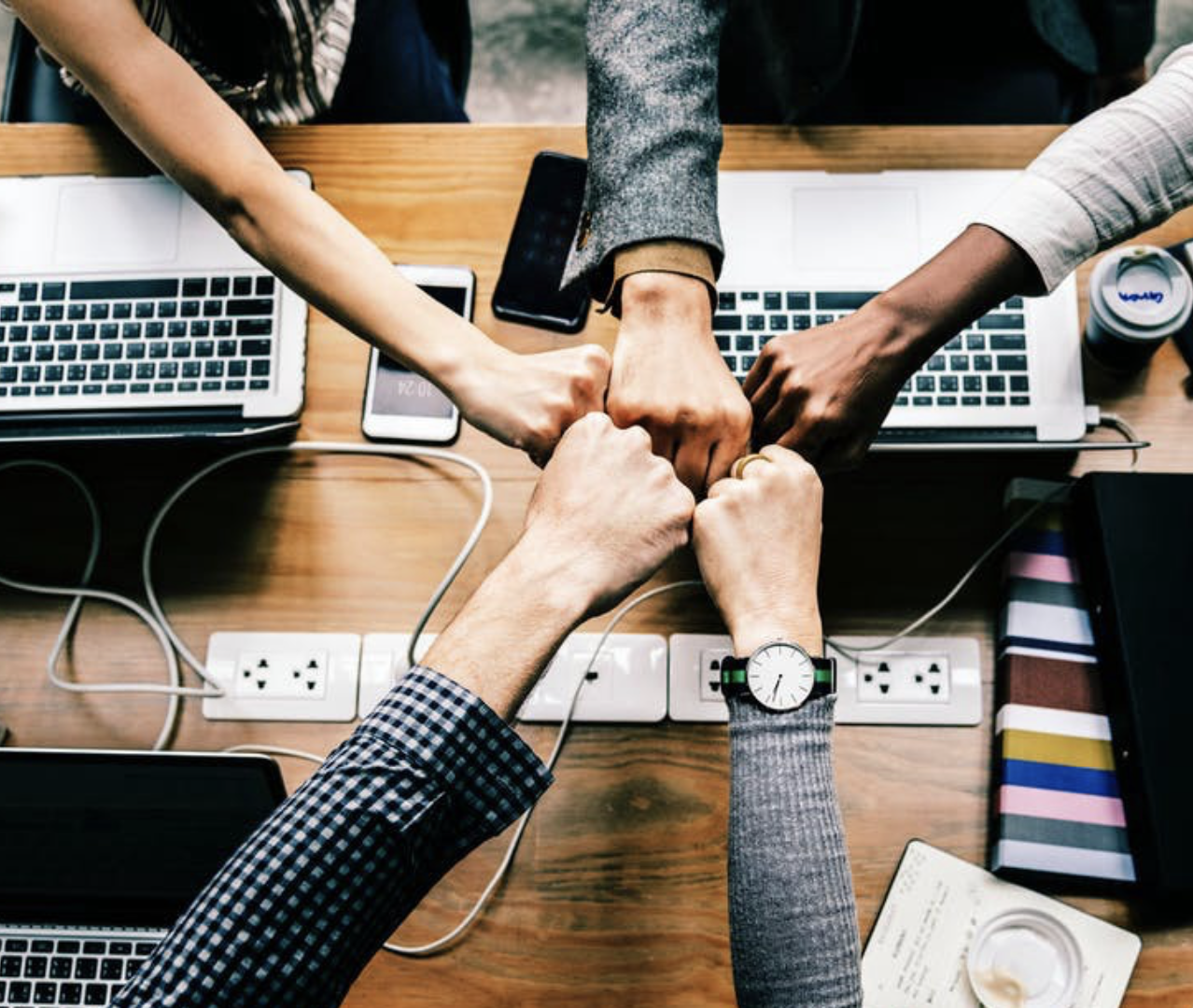 Hello everyone! We're Galussothemes content team, we love to write new blogs for WordPress everyday! Galusso Content Team is a part of IT4GO – The company houses talented young people who hold a strong passion for website development, designing, and marketing.