Creating a lot of eye-catching booking forms for your site by using Elementor Booking Plugin!
Why should you utilize Elementor Booking Plugin?
Do you want to draw customers' attention and increase booking effectively? But you don't know how to deal with the problem. So, we are here today to bring you the Top 11 Useful Elementor Booking Plugin in 2021. Thanks to great features, these plugins help you make booking forms, make a calendar with booking detail, and list booking slots in just a few minutes. Besides, they also enliven booking forms to attract your potential client. Thus, let read this blog right now and find one suitable plugin for your site!
Top Useful Elementor Booking Plugin

Firstly, we would like to recommend for you Hotel Booking & Elementor Integration. Thanks to shortcode or widgets from Elementor list, you can build and manage a property rental website, and booking system. Besides that, this plugin also provides online search availability form.
Provided features:
Display bookings calendar
Guest can reserve multiple accommodations
Set booking rules
Custom accommodation details
Highlights:

Secondly, we want to show you Online Booking Calendar Scheduled247. With this plugin, you are able to create a simple booking system with a calendar, allowing your customers to book an apointment from. However, don't forget to go to Scheduled247.com to register for a FREE account first to get the calendar ID. After that, operating this plugin is ready.
Provided features:
Automaically schedule calendar
Insert calendar by calendar ID
Create booking button on calendar using shortcode
Embed inside Elementor by adding shortcode on Text widget
Highlights: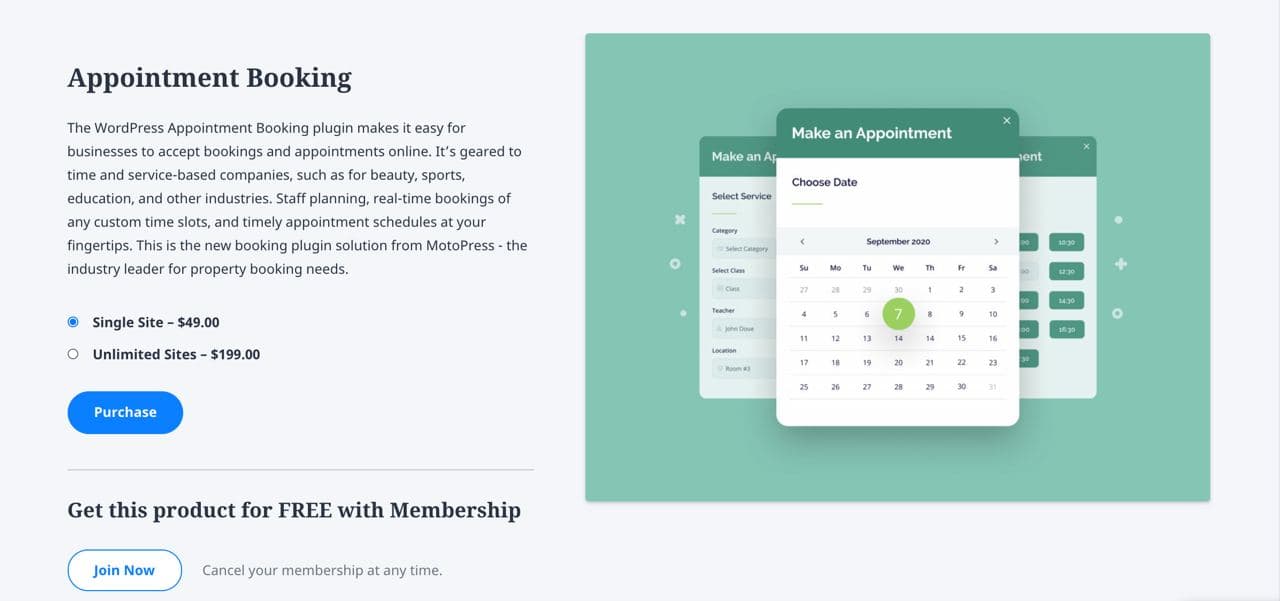 One more tool by MotoPress is built for accepting and managing online appointments. It provides a powerful booking widget and it's easy to integrate with any page builder, including Elementor. The plugin has no limits on the number of services, employees, and locations. You can create detailed profiles of each staff member, and assign individual schedules with custom time slots for appointments (from 15 minutes).
Provided features:
Unlimited services & employees & locations
Flexible staff schedules
Custom time slots + buffer times
One time or recurring services
Multibooking option
Appointment capacity (min & max number of people per 1 service)
Highlights:
Simple backend management
Bookings for groups

Another plugin you should try is Appointment Hour Booking. This plugin permits you to create a booking form with a start time defined by end-user and the duration/schedule defined by the customer. In addition, it is suitable for booking personal training, medical services, classroom and more.
Provided features:
Configure the data of calendar and schedule
Automatically caculate start date
Price and duration for each service
Custom email notification for admin and users
Restriction of default, maximum and minimimum dates
Highlights:
Good support
Easy and simple to set up

The next plugin we think you shouldn't miss is Jetbooking. Besides helping you easily build booking services, this plugin is also integrated with the WooCommerce payment gateway. Moreover, it gives other functions that you can see below.
Provided features:
Customize booking notifications
Filter items by availability, property characteristics
Eye-catching booking form
WooCommerce integrated
Highlights:
Easy and fast to install
Attractive interface

Appointment Booking Calendar is another great Elementor Booking Plugin. By using this plugin, you are able to create set of defined online bookings. So, it is used for courses, consultations, events, appointments. Furthermore, thanks to Elementor block support, It is easy for you to build booking slots with Elementor Page Builder.
Provided features:
Users can book an available time slot
Integrated with PayPal
Notification email for completed booking
Exports the appointments to iCal format
Highlights:
Great support
Multiple language

Likewise, another booking plugin, Master Addons for Elementor is a suggested plugin for you. Thanks to MA Business Hours widget, you can easily create a business booking table. In addition, this widget comes with 5 different designed preset. Thus, you are able to choose the layout and edit its content.
Provided features:
Solid BG color style style
"Book now" button
Hour preservation style
Full background image style
Highlights:
Simple and easy to use
Effective

If you want to find a plugin to build booking forms for booking tables and collect them, CBX Restaurant Booking is for you. Besides, you can filter form by branch as well as manage booking form with Global setting panel. Moreover, because this plugin is compatible with Elementor Page Builder, building booking forms visually is not a problem.
Provided features:
Booking form style
Minimum or maximum party size
Enable for booking limit
Support for Elementor widgets
Highlights:

Another plugin that you should use is WP Time Slots Booking Form. Your customers will select the times into the calendar according to requirements and book. After that, an email notification will be given to the administrator.
Provided features:
The available time slots
Min and maximum available dates
Holiday / closed dates
Number of months to display
Booking lists
Highlights:
Mobile-friendly
Great support

If you want to find a plugin that provides Booked Calendar, this plugin is a suitable option for you. During using it, you are able to create calendar and booking button with detailed information. In addition, you also can customize appearance of booking calendar with available style and layouts.
Provided features:
Drap and drop to build
Set calendar date, month and year
Custom backgroung color for calendar
Select layout list
Highlights:
Eye-catching look
Easy to use and edit

Lastly, we would like to introduce for you Calculated Fields Form. Likewise functions of other plugin, it is used for caculating and quoting for hotel booking, class booking, spa booking. Furthermore, it also provides many useful features below.
Provided features:
Create forms with automatically calculated fields
Book cost calculators
Date calculators
Form builder for adding input fields on the form
Be integrated with Elementor
Highlights:
Conclusion
To sum up, we hope that the Top 11 Useful Elementor Booking Plugin can help you make many engaging booking forms. Besides that, these plugins can play an important role in increasing and managing to book. So, don't hesitate to share this blog with your friends if you think it is helpful. Moreover, you can get more Free WordPress Themes here.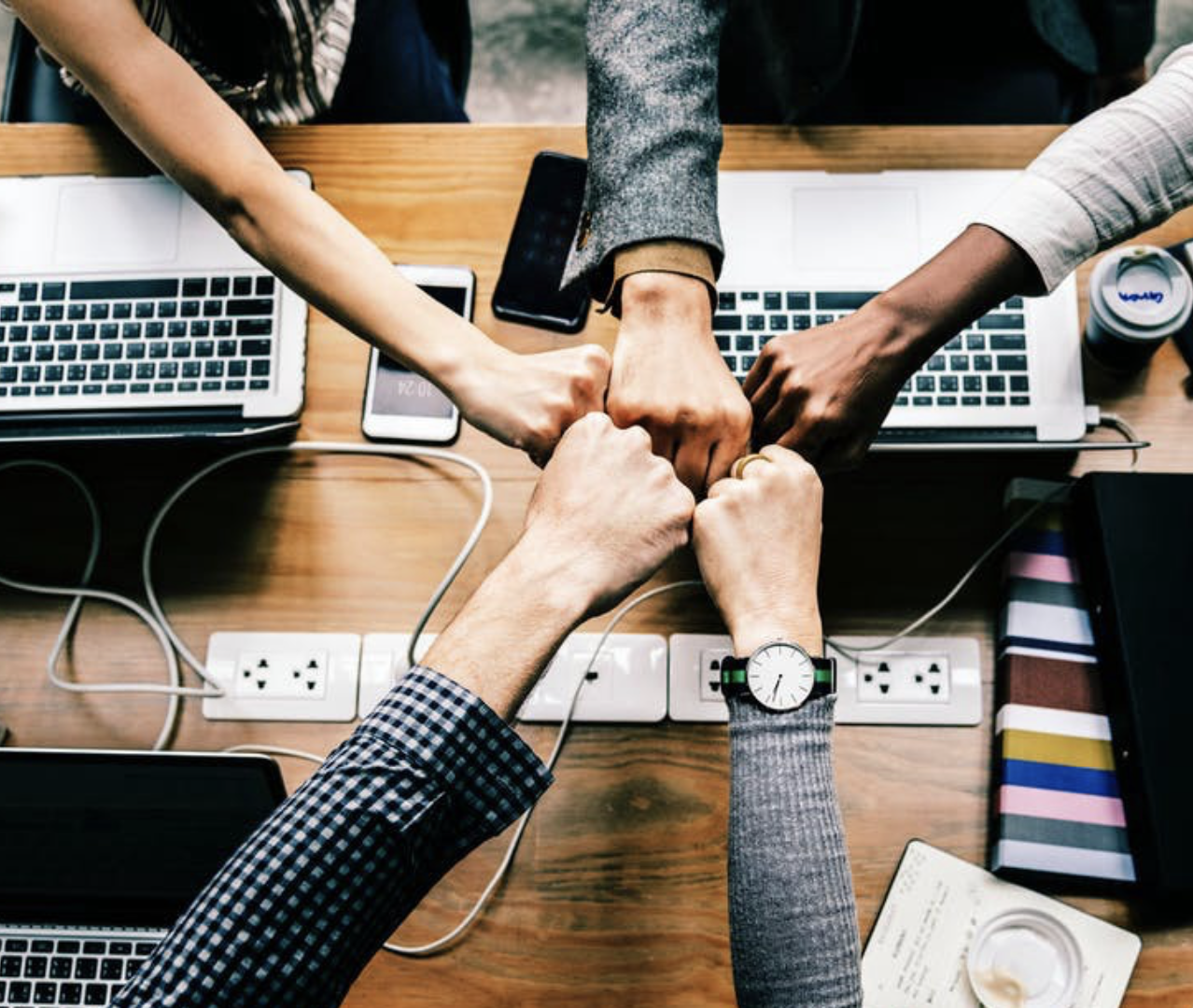 Hello everyone! We're Galussothemes content team, we love to write new blogs for WordPress everyday! Galusso Content Team is a part of IT4GO – The company houses talented young people who hold a strong passion for website development, designing, and marketing.