If you are seeking the best Woocommerce Stripe Plugin that offers a secure way to accept your customers' payments, let's read our blog right now.
Why should you install the Woocommerce Stripe Plugin for your online store?
Installing the WooCommerce Stripe Plugin for your online store can greatly enhance your payment processing capabilities and customer experience. This plugin offers secure and seamless payment processing, allowing you to accept a wide range of payment methods, including major credit and debit cards, as well as digital wallets like Apple Pay and Google Pay. This can enhance the convenience for your customers and potentially lead to higher conversion rates.
Besides that, a streamlined and user-friendly checkout process can help reduce cart abandonment rates. The simplicity and convenience of the Stripe payment gateway can encourage customers to complete their purchases. Notably, some Woocommerce Stripe plugins provide a comprehensive dashboard where you can track transactions, view sales reports, and manage your payments. This information can be valuable for making informed business decisions.
Trendy WooCommerce themes that you must try, it's FREE!
List of Best Woocommerce Stripe Plugins

The initial Woocommerce stripe plugin that you should not miss is Stripe Payments For WooCommerce by Checkout Plugins. This tool offers an advanced and secure method to accept payments from your customers. You are able to accept payment from tons of card brands. It supports local networks such as Cartes Bancaires in France or Interac in Canada. Additionally, it allows you to choose the position to display the express pay buttons. You can display pay buttons on the product page, on the cart page or on the checkout page.
Main features:
Accept payments from several card brands
Supports American Express, Discover, JCB, Diners Club and UnionPay
Support local networks like Cartes Bancaires in France or Interac in Canada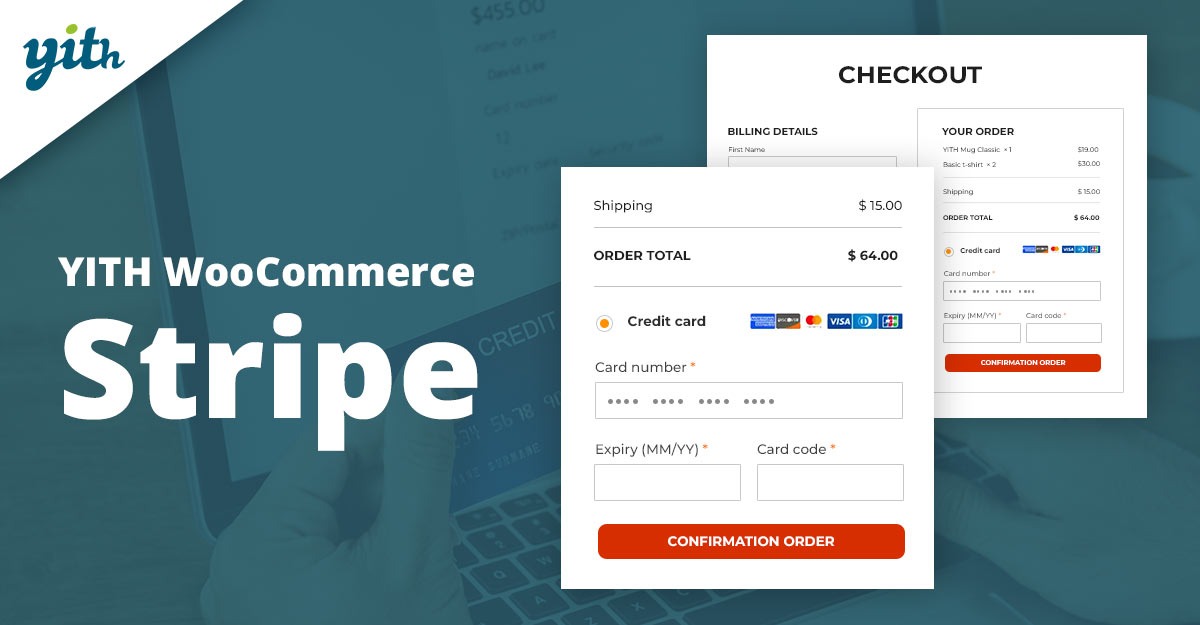 YITH WooCommerce Stripe is the ultimate solution for all your online payment needs! This plugin makes it easy to accept payments from customers around the world, with support for major credit cards, Apple Pay, and more. Plus, it integrates seamlessly with your WooCommerce store, so you can start accepting payments right away.
Besides that, it enables you to select between different form styles to insert the credit card details including Standard, Elements, or Stripe Checkout. Further, there is an option that allows you to display credit cards linked to the customer's account to speed up the payment process. Notably, you are able to generate a blacklist to manage and track users who have a rejected payment request with a credit card and block potential fraudulent orders in your shop.
Main features:
Allow you to implement payments with credit cards
Choose between three different payment forms
Show the customer's credit cards list on the Checkout page
Ask for additional data to prevent fraudulent payments
Create a blacklist to protect your store
Choose to charge users immediately

Why don't you use this useful Woocommerce Stripe Payment Gateway plugin? This tool helps you easily accept all major cards and local payment methods. Some key cards that this plugin supports include Visa, MasterCard, American Express, Discover, JCB, Diners Club, SEPA, Sofort, iDEAL, giropay, and Alipay,. One of the best features is that it doesn't cost you any fee to set up. Moreover, it supports Apple Payment, so your customers even can pay by using payment details that are associated with their Apple ID.
Main features:
Enable you to accept Visa, MasterCard, American Express, Discover, JCB, and Diners Club cards, even Bitcoin
Support Woocommerce Subscription extension
Support Apple Pay
Include Web Payment API

Using Payment Plugins for Stripe Woocommerce is considered a convenient way to accept payment on your Woocommerce store. With the assistance of this plugin, you can accept a wide range of credit cards, debit cards, Afterpay, Affirm, ACH, Klarma, etc. Plus, it supports plenty of local payment methods such as Konbini, PayNow, BLIK, P24, IDEAL. There are some advanced features such as recurring billing and subscription options.
Main features:
Allow you to accept various credit cards, Google Pay, Apple Pay, Afterpay, Affirm, Klarna
Support local payment methods
Supports all functionality related to WooCommerce Subscriptions

Stripe Payment Plugin for Woocommerce is a powerful Woocommerce stripe plugin that allows you to accept credit cards from Apple Pay, Google Pay, Google Pay, SEPA, Klarna, and much more. By using this plugin, you can ensure a smooth and seamless payment experience for your customers.
Besides that, it supports different types of credit and debit cards of global networks such as Mastercard, Visa, American Express, Discover, etc. Moreover, this plugin provides you with an overview page for your stripe payments to control your payments and refunds. It also allows your customers to save their card information for easier future payments.
Main features:
Accept payments via BECS, Bacs, Boleto, FPX, etc
Support stripe checkout
Allow customers to save card details
Accept a lot of type of debit/credit cards
Support Apple Pay, Google Pay, and saved cards
Accept Payments via SEPA, Afterpay/clearpay, etc

The next significant Woocommerce stripe plugin that we would like to introduce is Stripe Payment Gateway for Woocommerce. It is specially designed to provide you with a powerful and secure gateway to accept payments on your Woocommerce site. It enables you to accept credit and debit card payments via Stripe, such as Visa, MasterCard, Diners Club, JCB, American Express, etc.
Another useful feature is that it supports a lot of local payment ways including SEPA, P24, iDEAL, BanContact and much more. Further, it is able to automatically sync your webhooks from your Stripe account. Thanks to that, you don't need to copy and paste your webhooks manually.
Main features:
Connect your Stripe account with Stripe Payment Gateway for WooCommerce
Provide a smooth checkout and payment experience to your customers
Automatically create your webhooks
Collect payments directly from several brands of credit and debit cards
Ensure a secure two-way authentication with Strong Customer Authentication
The bottom line
To conclude, the WooCommerce Stripe plugin can enhance your online store by offering secure payment processing, a variety of payment methods, ease of use, and features designed to improve the customer experience and increase sales. However, before installing any plugin, it's essential to research, read reviews, and consider your specific business needs to ensure it's the right fit for your online store. If you had your choice, don't share it with us in the comment below.
Further, you can visit our website to discover tons of stunning, free WordPress Themes on our website. It will help you quickly build an eye-catching website without writing code.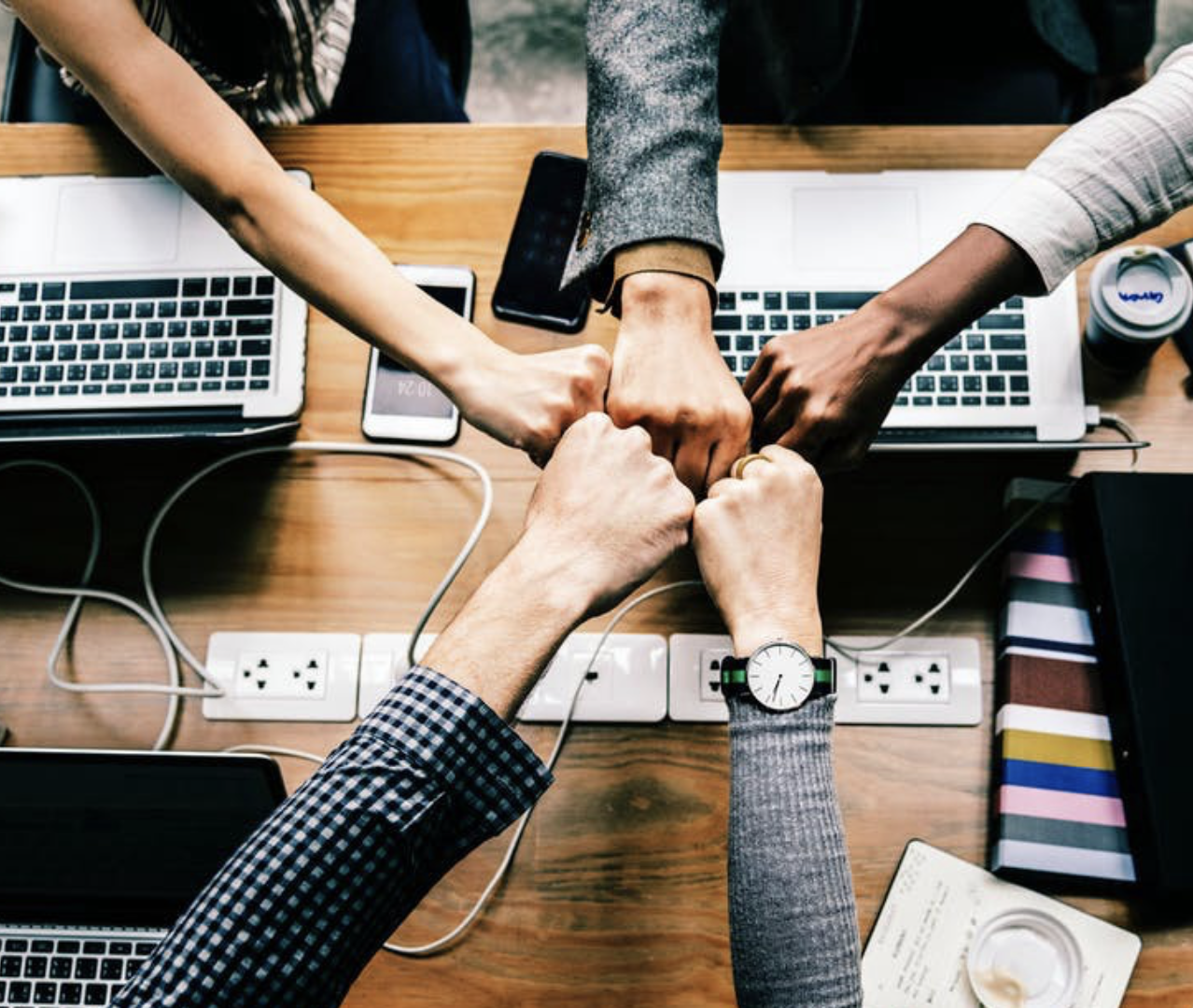 Hello everyone! We're Galussothemes content team, we love to write new blogs for WordPress everyday! Galusso Content Team is a part of IT4GO – The company houses talented young people who hold a strong passion for website development, designing, and marketing.