Using the Woocommerce Wallet plugin to pay for online product purchasing quickly. Here is the list of outstanding Woocommerce Wallet Plugins.
Why use Woocommerce Wallet Plugin?
Nowadays, online buying and selling have become popular and familiar to many people. In particular, it is a time-saving way for busy people. However, your website needs some support plugins to build many forms so that customers can select, confirm purchases and pay for products. Woocommerce Wallet Plugin is the best solution to help you create a separate payment method for your site easily. Therefore, we are pleased to introduce to you the Top Best Woocommerce Wallet Plugins.
Top Best Woocommerce Wallet Plugin

Firstly, we would like to provide for you TeraWallet. Above all, it allows your customers to add their money into an e-wallet and use it to pay for online products purchased. Besides, you can set various payment method for your customers to add money into. Moreover, with over 10000+ active installations, this plugin is one of the most popular Woocommerce wallet plugins in WordPress.
Key features:
Customers choose payment method
Set wallet system payment method title
Made partial payment
Modify the wallet amont of customers
Users can tranfers money to other users
And more
Highlights:
Well structured
Great support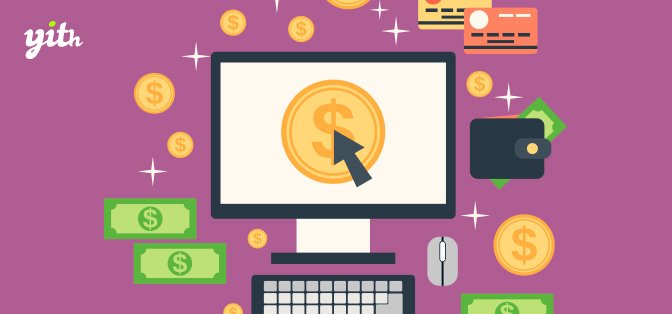 The second plugin you shouldn't miss is YITH Woocommerce Account Funds. That is to say, thanks to it, your clients can transfer their cash to virtual wallet to buy goods or services. Further, this plugin supports you to maintain loyal customers by giving them discount for each buy.
Key features:
Users add funds into their account
Choose payment method to transfer money
Users pay the order using their virtual wallet
Refund the deposit fund
Configure and show a "Make a deposit" form
And more
Highlights: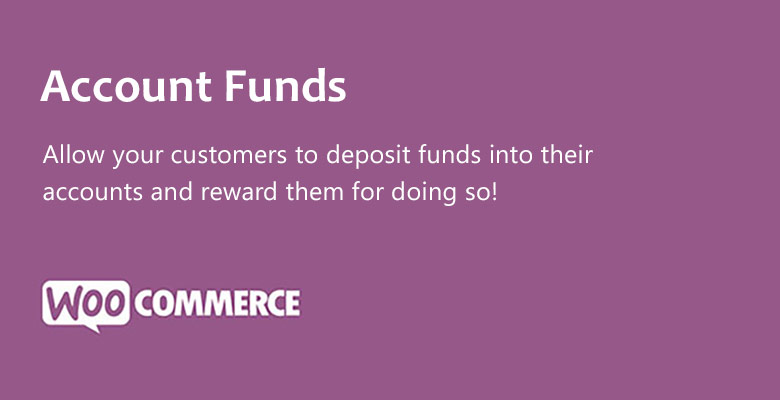 Fourthly, let's take a look Account Founds. In the same vein, you can build close and loyal relationship with your customers by letting them store assest into their account. Thus, you can make sure that they will spend their money into your products.
Key features:
Set the limit of money amount customers can top-up
Offer discounts to customers using Account Funds
Mix payment methods
Refund deposit funds
Check and edit the funds of customers
Reports of deposit
And more
Highlights:
Good document
Easy to install
Nice support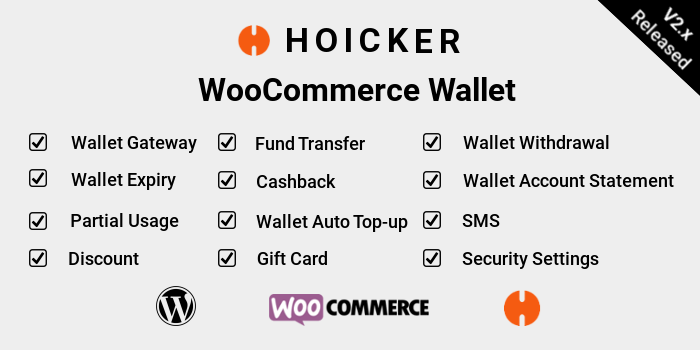 Likewise other plugins above, Hoicker WooCommerce Wallet assists customers to transfer money into digital coins Besides,the payment option helps customers checkout without any trouble. Also, an good point of this plugin is ability to withdraw users' digital wallet balance into real money (Paypal account or bank account).
Key features:
Users check out using wallet balance
Display top-up form anywhere using shortcodes
Choose credit/debit for a specific user
Request/transfer funds to another user
Cashback for wallet top-up and product purchase
Withdraw wallet balance into real money
And more
Highlights:
Highly customizable
Effective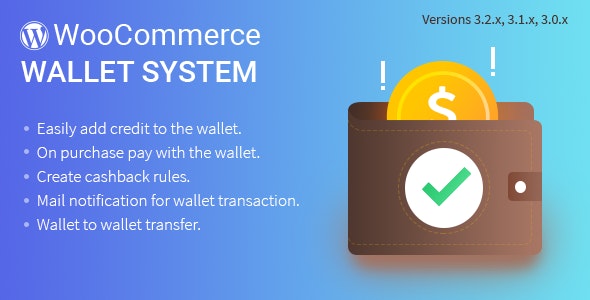 Another plugin we want to discuss is WordPress WooCommerce Wallet System Plugin. Above all, It's difficult to refuse payment and checking out when you've already had a prepaid account with a certain balance. Therefore, this plugin can help you boost your sales by letting your users add money into their e-wallet. After that, they will find a convenient way to buy your products.
Key features:
Customers choose to pay by Wallet
Customers add credit to Wallet system
Set cashback rules
Users transfer money to other's wallet
Mail notification for wallet transaction
And more
Highlights:
Good document
Simple to use
Quick service

WC Wallet is another plugin which supports your users to use as a payment method for buying products. In addition, you can also create coupon and apply cart taxes with this plugin because of its flexibility.
Key features:
Work as a payment
Users add credits on cart page
Automatically update total
Set credit retrictions for users
Users view transaction history and information of balances
And more
Highlights:
Simple and efficient
Lightweight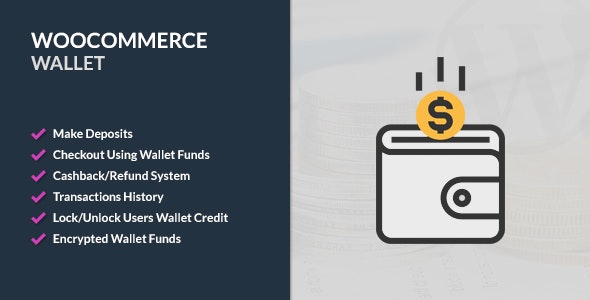 Finally, we believe you should check out WooCommerce Wallet. In other words, with the help of it, customers can pay for their products by using funds they've already added into their digital wallet. Furthermore, It helps admin refund directly for each customers.
Key features:
Add funds, withdraw or lock users' balance
Set cashback for products and variations
View all transaction history
Pay partial payment
Display deposit form in widget or page using shortcode
And more
Highlights:
Conclusion
All in all, we have already shared you Top 8 Amazing Woocommerce Wallet Plugin In 2020. So, don't hesitate to use them in order to enhance your online business. Besides that, let renew your site interface with Free WordPress Themes now.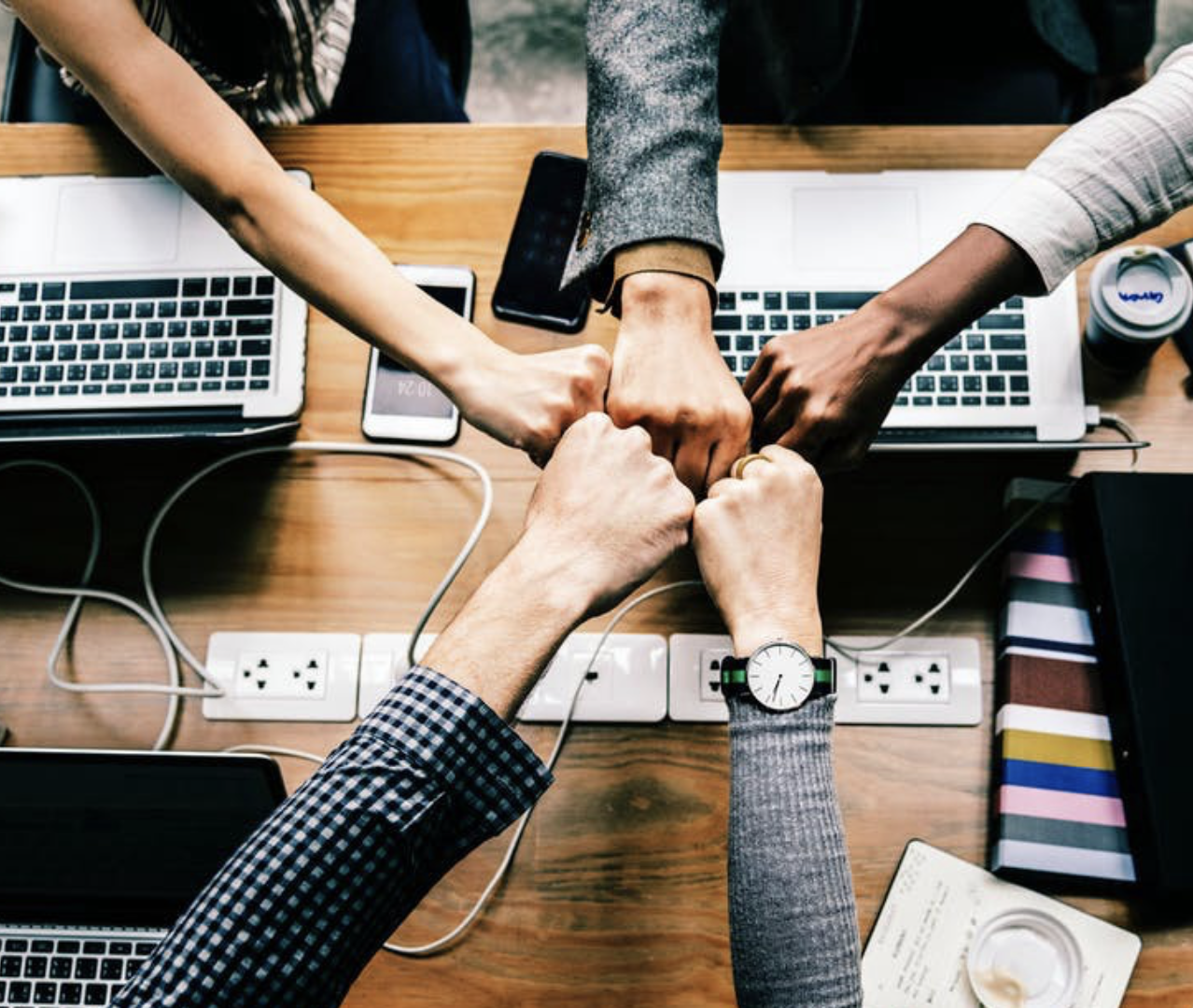 Hello everyone! We're Galussothemes content team, we love to write new blogs for WordPress everyday! Galusso Content Team is a part of IT4GO – The company houses talented young people who hold a strong passion for website development, designing, and marketing.