Are you running an online store? If yes, then you must be aware of the challenges of promoting and selling your products in a highly competitive marketplace. One of the best ways to help your customers make an informed decision before making a purchase is by allowing them to compare products side-by-side. Luckily, there are numerous WooCommerce Compare Products plugins available to help you do just that. If you're wondering which plugin to choose, look no further. In this post, we'll be discussing the top WooCommerce compare product plugins that you should consider for your store.
What are the benefits of using Woocommerce Compare Products Plugins for online stores?
Online stores strive to provide their visitors with a smooth shopping experience, and one way to achieve this is by offering a product comparison option. While WooCommerce-one of the most popular e-commerce platforms does not have this feature built-in. Therefore, online stores need to install WooCommerce compare products plugins to provide product comparisons to their customers. These plugins offer a wide range of benefits such as allowing customers to compare products in the same category, increasing website traffic, and facilitating well-informed purchasing decisions. Additionally, these plugins can improve customer satisfaction, particularly if the online store has a large number of products. By using WooCommerce compare products plugins, online stores can create product comparison tables that enable shoppers to compare different products easily.
List of Recommended Woocommerce Compare Products Plugins
Before choosing a WooCommerce compare products plugin, online stores need to consider factors such as ease of setup and usage, cost, customizable product comparison views, and compatibility with their online stores' WooCommerce theme and other plugins. It's always a good idea to check ratings and reviews of the plugin and ensure that the plugin has good support. With these considerations in mind, online stores can choose the best WooCommerce product to compare plugins for their needs and provide their customers with a seamless shopping experience. Now, let's check the following plugins.

Product for WooCommerce is a highly-rated plugin designed to help customers make informed purchase decisions. With this plugin, merchants can add a comparison table where customers can view different products side by side. It is highly customizable, allowing users to choose which buttons to display and customize the compare page to their preference. Moreover, the plugin offers users the flexibility to set custom text on buttons and show either the difference or all buttons.
Additionally, it features a customizable URL for the compare page and an AddThis social share button to enable customers to share comparison results on social media for peer input. This plugin not only enhances customers' shopping experience but also helps online merchants increase sales by providing a tool that facilitates easier decision-making.
Key features:
Add Compare button or link with Text
Add Number of Product to Compare in comparison table
Display product fields like Image, Title, Rating, Price, Add to cart, Description, Availability and SKU
Display Compare Button at Product Single Page, Shop and Archive Pages
Search Products directly from the footer bar and add them Comparison table
Easy to remove products from the table

Another top-notch Woocommerce Compare Products Plugin is Yith Woocommerce Compare. This plugin allows you to compare two and more products head-to-head. As a result, your customers easily choose the best products among a lot of similar products. Moreover, it comes with a user-friendly interface that helps you effortlessly add products to their comparison list and view the differences and similarities between the products. Further, it allows you to customize the comparison table to match your brand. You can add your own logo, adjust the color schemes and change the layout as you want.
Plus, it gives you the ability to add custom columns to the comparison table. Thanks to that, store owners can add extra information about products that they sell and give customers more data before making the right decision.
Key features:
Show the comparison on another page
Compare elements by category
Add an image in the head of the table
Compare always the product information
Share the comparison on social network sites
Show immediately the related products
Change style and colors
Customize attributes
Create a table with the desired products
Show the list of products added to the comparison table
Show a counter of products added to the comparison table

Addonify is a trusted Woocommerce Compare Products Plugin that has been used by a lot of WordPress users. By using this plugin, you can add and compare multiple products on your online stores. Even more, it enhances the functionality of your online store by allowing visitors to add products to a comparison table consisting of product information such as name, image, price, rating, description, attributes, etc.
This plugin is specially built to help your online visitors make better buying decisions that will result in a better online shopping experience. Further, you can display the comparison table either in a modal window or a page, and save the comparison cookie in the visitor's web browser for specified days. Another great feature is that it allows you to customize the add-to-compare button label and icon position while giving you the option to hide and show the icon in the add-to-compare button.
Key features:
Light-weight & optimized
Enable or disable product comparison
Display the comparison table either in a modal window or a page
Add to compare button position
Custom add to compare button label
Hide/show icon in add to compare button
Add to compare button icon position
Contents to display in the comparison table
Color option for add to compare button
Color option for comparison dock
Color option for the product search modal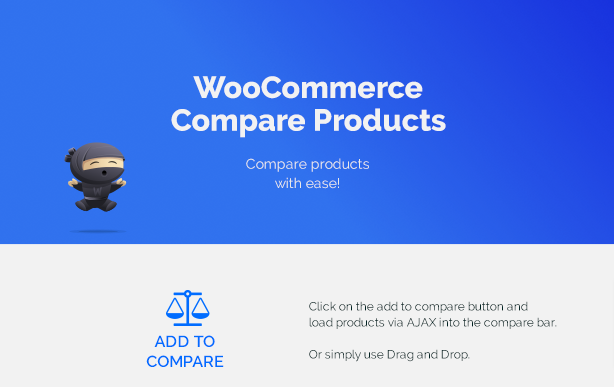 Are you looking for the best way to compare products inside your Woocommerce shop? Then using Woocommerce Compare Products is a perfect choice. It is packed with plenty of powerful features that allow you to create comparison tables with ease. In addition, you are able to compare multiple products inside your compare bar. Especially, you can use shortcodes to create SEO-friendly compare tables on your website.
Further, it comes with more than 50 options that allow you to change the text, change the color, and much more.
Key features:
Allow you to compare any data
Come with intuitive design
Compare a lot of similar products
Compare products inside your compare bar
Totally customizable with 50 options

The next excellent Woocommerce Compare Products Plugin is Products Compare for Woocommerce. With the assistance of this plugin, you can add products to a compare list so your customers will view them side by side in order to identify differences and similarities and choose the best products. Plus, the plugin offers a variety of customization options, including widget and button customization, text customization, and display options. Additionally, it is completely compatible with different Woocommerce plugins. Hence, it can ensure seamless integration with your online store.
Key features:
Compare Page
Add to compare button
Widget with selected products to compare
Select attributes for compare
Customization for buttons and compare page
Set custom text on buttons
Different type of widget

The last plugin that you can use is Ever Compare. It has a variety of useful features to help you add a lot of products to a comparison table. Therefore, your customers can compare different products with various attributes such as quality, price, color and much more. You can choose different fields that are displayed in the comparison table. Moreover, it allows you to add compare button text and show the compare button in both the product list and single product page.
Key features:
Allows customers to compare products
Use any type of compare(popup window or redirection to another page)
Add multiple attributes to comparison table
The bottom line
There are a wide variety of WooCommerce Product Compare plugins available, both free and premium, that offer diverse features to fit any store owner's specific needs. However, we highly recommend using Yith Woocommerce Compare or Woocommerce Compare Products for your online store. Although they are premium plugins, they offer plenty of advanced features for more functionality. In contrast, you can use the free plugins that we mentioned above, which give you a simple way to add product comparisons to your woocommerce website.
Moreover, if you want to give your online stores a new appearance, don't miss a wide range of stunning, free WordPress Themes on our website which has a lot of themes specially designed for Woocommerce stores.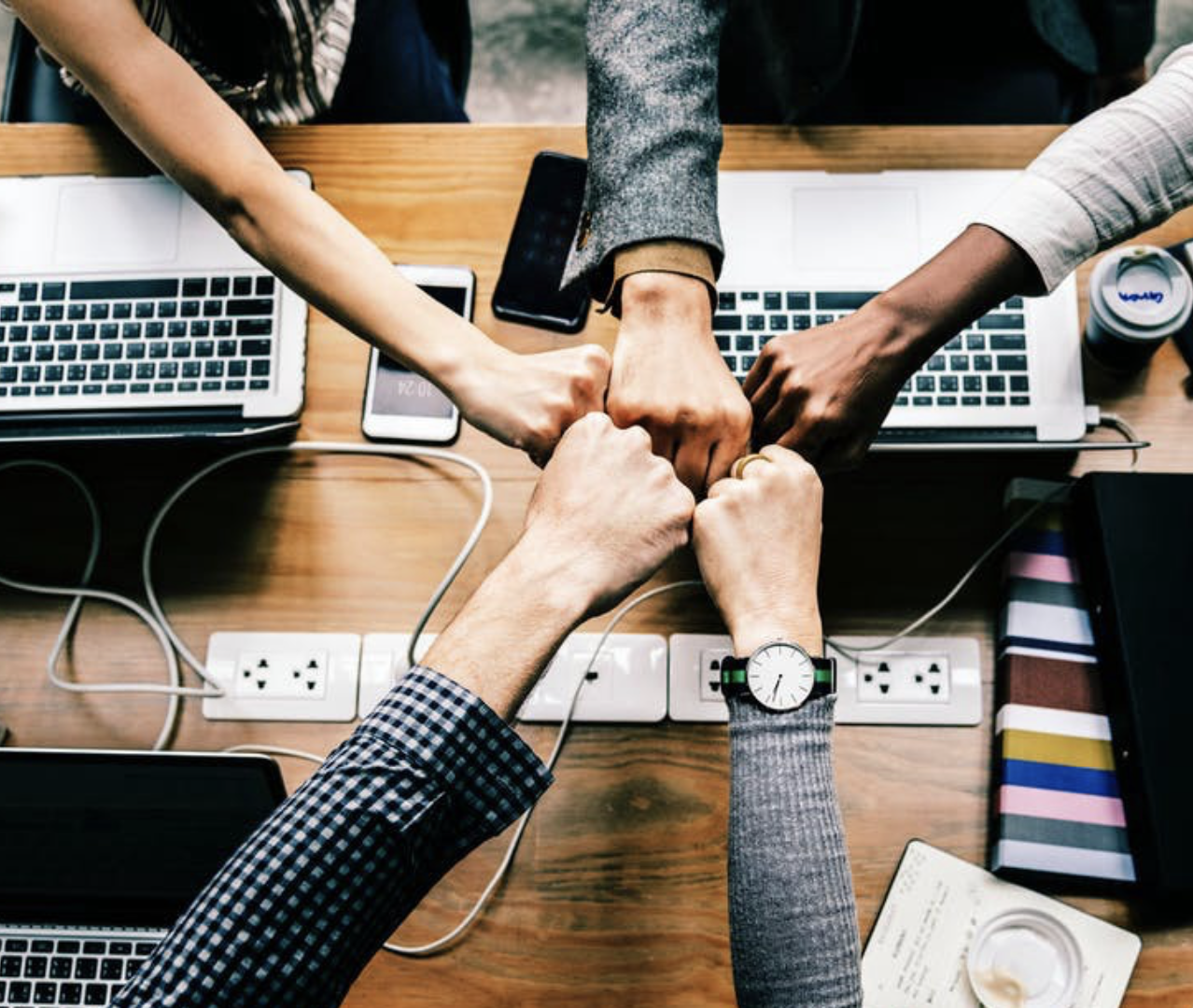 Hello everyone! We're Galussothemes content team, we love to write new blogs for WordPress everyday! Galusso Content Team is a part of IT4GO – The company houses talented young people who hold a strong passion for website development, designing, and marketing.