If you are looking for a useful tool to translate your site into different languages, you should refer to this article. Because in today's article, we offer the top best WordPress Translation plugins to make your site multilingual.
The importance of using WordPress Translation Plugin for your site
Today, thanks to global integration, the purchase, sale, and exchange of goods are growing stronger day by day. If your website is multilingual, then your business will also have more advantages. Therefore, installing a translation tool is very important for your site. So, we believe that a List Of 11 Nice WordPress Translation Plugins will be helpful for you.
Top Useful WordPress Translation Plugin

Firstly, the Polylang plugin is a perfect plugin allowing you to create a multilingual WordPress site. In addition, thanks to it, you can write pages and posts as well as build lists and post tags. After that, you are able to also determine the languages for any posts and pages. Moreover, you can have the ability to use the unlimited languages that you want. This plugin also supports users to create Multilingual sites for Elementor as well with all features for the Top Amazing Elementor Multilingual Plugin.
Provided features:
RTL language scripts
WordPress languages packs
Translate posts, pages, media, categories
A customizable language switcher
Set by the content or by the language code
Use one different subdomain or domain per language
Highlights:
Working flawlessly
Simple and intuitive
Amazing plugin

Secondly, you can translate your site into other languages thanks to Google Language Translator. In other words, it supports you to enhance your traffic and earn more revenue. Besides, a sub-directory is also included in this plugin as well as many other powerful features helping you to work with your site effectively.
Provided features:
Floating language selector
Language bar with flags in menu
Translate WooCommerce shop
Hide Google top frame after translation
Google Analytics integration
Translate the site on the fly
Translate posts and pages
Right to left language support
Highlights:
Work sufficiently
Efficient translation
Awesome Support

The third plugin we would like to explore with you is TranslatePress – Translate Multilingual sites. Above all, this plugin assists you to translate your site easily and then create a multilingual site. Moreover, it provides you the ability to insert as many translation languages as you want as well as translate meta information.
Provided features:
Translator Accounts
SEO Pack
Extra Languages
Navigation Based on Language
Automatic User Language Detection
Browse as User Role
Force custom links
The select default language of the website
Highlights:
Excellent plugin
Very well documented
Excellent support

The fourth option for you to choose is Loco Translate. Above all, it offers you localization tools for the developers of your site. Besides, this plugin also includes in-browser editing of translation documents of your WordPress site. Further, an effective support for PO features is also consisted such as references, plural forms, and comments.
Provided features:
Configurable PO file backups
Built-in translation editor
Support for PO features
Native MO file compilation
PO source view
Built-in WordPress locale codes
Create and update language files
Highlights:
Simple to use
Fantastique
Easy and Reliable

Fifthly, we think you shouldn't miss Translate WordPress with GTranslate. Likewise, other plugins, help you make your WordPress site become multilingual with more than 100 languages available. Thanks to this plugin, you can increase your international sales and traffic and from that gain more revenue for your business. If you are interested in WooCommerce, this plugin is just for you because it is one of the Top 7 Best Woocommerce Multilingual Plugin In 2022.
Provided features:
Posts and pages translation
Categories and tags translation
Multilanguage
Hides "Suggest better translation" pop-up
Multilingual language names in native alphabet
Multilingual interface
Mouseover effect
Menus and widgets translation
Highlights:
Amazing support
Really helpful
Wonderful

Another WordPress Translation Plugin in this list is the Translate WP website – Weglot Translate. Above all, it supports you to translate your site into many other languages easily. In addition, using this plugin also helps you to find out and translate the whole information of your site into any language that you want.
Provided features:
60+ translation languages available
A unique and single place
Content automatically detected and translated
Translations constantly
Language switch button
Access to professional translators
Highlights:
Absolutely a handy
Clean and effective plugin
Excellent

Another WordPress Translation Plugin we want to give you is Lingotek Translation. That is to say, with its help of it, you can create as well as retain a multilingual site. Furthermore, many features are also included such as modern, machine, and community translation solutions that remove any manual burden of publishing your blogs.
Provided features:
Machine translation
A customizable language switcher
Custom post types
Admin interface
Use as many languages as you want
Translate posts, pages, media
Highlights:
Well done
Awesome
Great support

If you want to have another choice, then we will show you Google Website Translator. In the same vein, there are more than 100 languages available as well as a complete multilingual solution for your site. Moreover, this WordPress Translation Plugin is very easy to use and set up with a simple setting that anyone can understand.
Provided features:
Select the available languages.
Import/Export settings to easily transfer configurations.
For feature requests, please contact us.
Use it as a widget and as a shortcode.
Practically null impact on page loads.
All the 3 inline and all the 4 tabbed styles.
Highlights:
Amazing plugin and support
Working just perfect
Great functions

Advanced Google Translate is the next useful and easy-to-use WordPress Translation Plugin that you should not overlook. When completing the process of this plugin installation, you are able to translate the language of your sites into others in just one click. The translation progress is taking place automatically in your posts and pages.
Provided features:
Translate into another language automatically
Integrates with any themes and plugins
Easy to set up and use
Shortcodes compatible
Live preview for translated pages
No impact on page loading speed
And so on
Highlights:
Over 30 languages integration
No extra and complicated JavaScript and CSS file
Automatic translation

Multilanguage by BestWebSoft allows users to switch their site languages into others in some simple steps. Using this WordPress Translation Plugin, you obtain a chance to insert already translated pages, posts, and more to your WordPress sites at ease. Therefore, your customers can change your site's default languages into their own speech without effort.
Provided features:
Manually translate
80+ pre-installed languages
Easy to set default and change languages
Change display order in the language switcher
A wide range of language switcher layouts
RTL ready
And so on
Highlights:
Various stunning layouts
The latest WordPress version is compatible
Great support

WPGlous provides users an opportunity to translate blogs or the whole site's language into others without any coding requirement. And then, you maintain the bilingual or multilingual sites forever. This WordPress Translation Plugin doesn't support automatic translation, so you just translate content in a manual way.
Provided features:
Manual translation
Comes with Gutenberg, WPBakery Page Builder, and others
No multisite mode
Easy to add one or several languages
Enable multilingual SEO features
Change the languages at the front-end
Swap the Administrator interface language easily
And more
Highlights:
Manual translation
Simple to use
Great support
Wrap Up
All in all, that is everything about the List Of 12 Nice WordPress Translation Plugin In 2022 we want to share with you. Thus, we hope that you can have a great experience with these plugins. Furthermore, don't forget to visit our site and then get more Free WordPress Themes.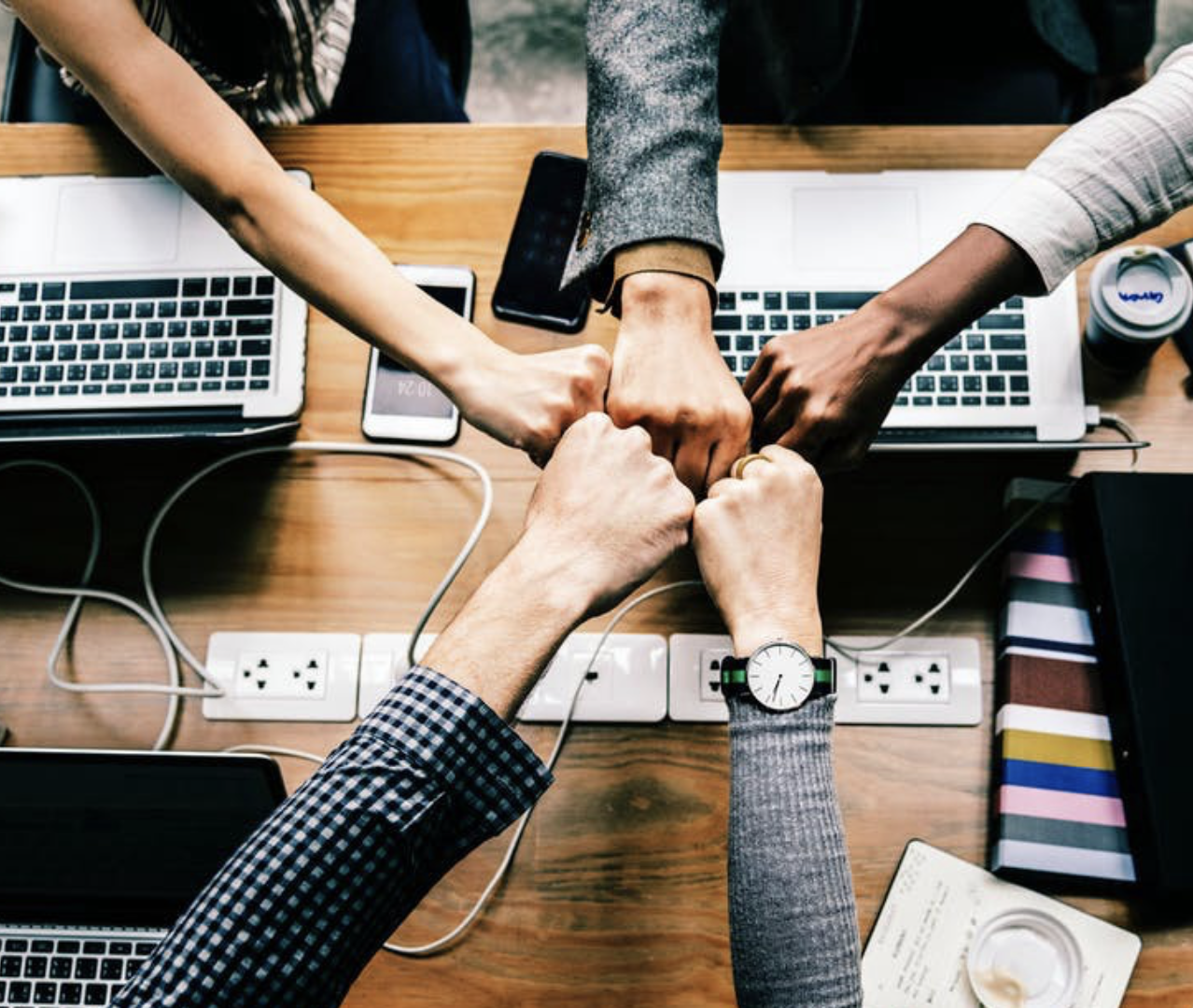 Hello everyone! We're Galussothemes content team, we love to write new blogs for WordPress everyday! Galusso Content Team is a part of IT4GO – The company houses talented young people who hold a strong passion for website development, designing, and marketing.