Ecommerce is an ever-growing industry, and having the right tools to help you manage your online store can be a huge help. Whether you're just starting out or are an experienced online seller, having the right tools can make the difference between success and failure. Here are 10+ essential ecommerce website tools that you should consider adding to your business. Let's check them out.
How are e-commerce website tools important for your business?
E-commerce tools have become a cornerstone of modern business, providing entrepreneurs and companies with the means to reach a much larger customer base and streamline their operations. With the right tools, businesses can improve their workflow, increase their sales, and even save money.
Moreover, e-commerce tools offer a wide range of benefits to businesses. For starters, they make it easier to manage your online store. By using tools like inventory management, you can keep track of your products and ensure that you always have the right items in stock. Moreover, these tools help you process orders, and handle shipping logistics efficiently, ensuring a smooth and seamless customer experience.
Plus, they offer valuable insights into customer behavior, sales patterns, and market trends, allowing you to make data-driven decisions to improve your product offerings and marketing strategies. E-commerce tools also enable you to enhance your website's visibility and performance through SEO optimization, social media management, and analytics tracking. By leveraging these tools, you can stay competitive in the online marketplace, drive sales, and ultimately, grow your business.
10 Essential Ecommerce Website Tools for your business
Shopify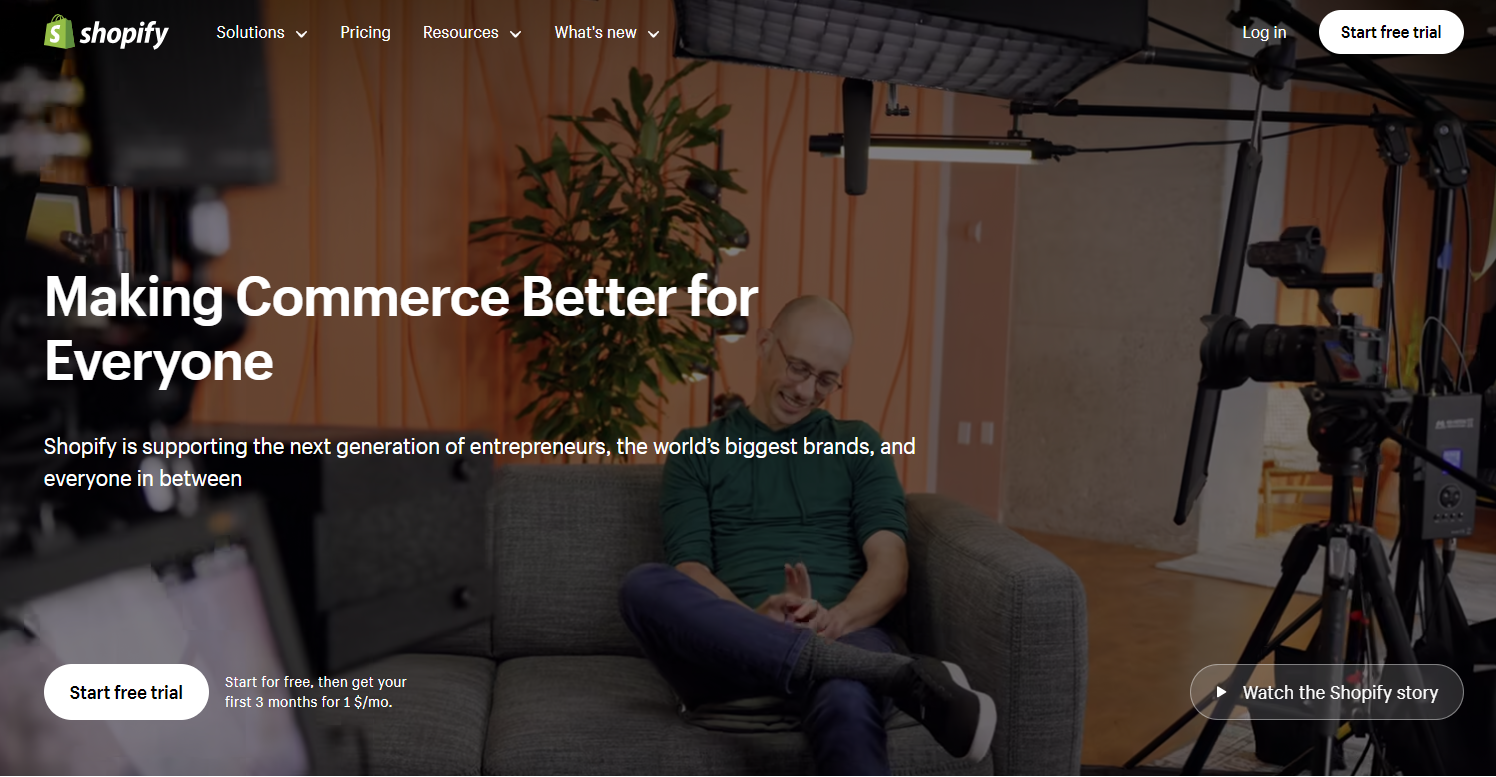 Shopify is an essential ecommerce website tool that offers a comprehensive and user-friendly platform for businesses to create, manage, and grow their online stores. With its intuitive interface and a wide range of features, Shopify provides all the necessary tools to establish a professional and visually appealing online website. From customizable website templates to secure payment processing and inventory management, Shopify simplifies the process of setting up an e-commerce store.
Additionally, it also offers seamless integration with various third-party apps and services, allowing businesses to enhance their website's functionality and tailor it to their specific needs. Further, Shopify provides built-in SEO features, so it is easy for businesses to optimize their websites for search engines and attract organic traffic. The platform also offers detailed analytics and reports, enabling businesses to track their performance, identify trends, and make data-driven decisions to improve their e-commerce strategies.
With its robust infrastructure and reliable hosting, Shopify ensures that businesses can handle high volumes of traffic and transactions without any downtime or performance issues. Furthermore, Shopify has excellent customer support, they are always willing to support you whenever you get into trouble with your online store. Whether you are a small startup or an established enterprise, Shopify is definitely a valuable tool that empowers businesses to create a successful and profitable online store.
Woocommerce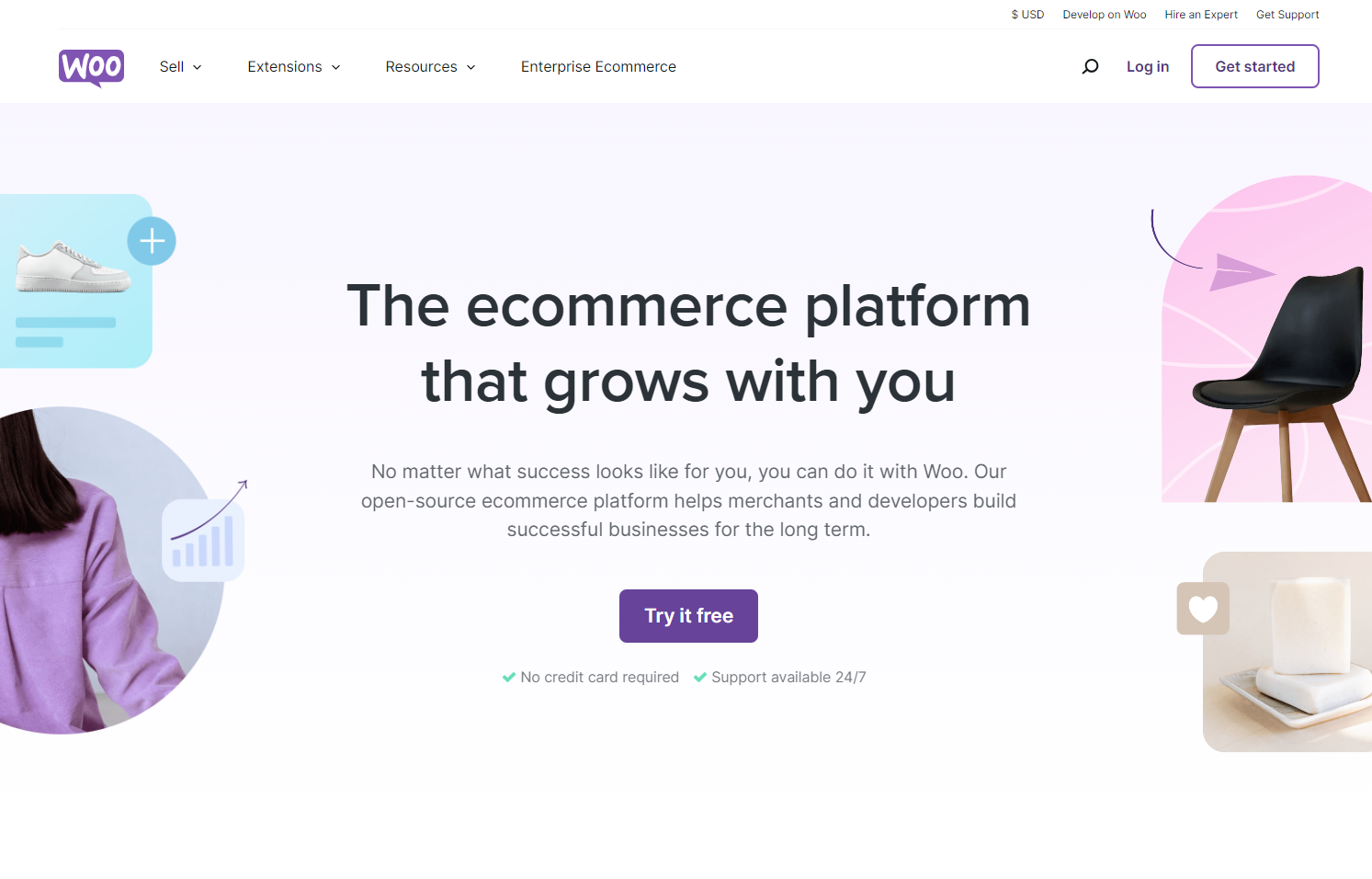 WooCommerce is a powerful and versatile e-commerce plugin that seamlessly integrates with WordPress, which makes it an essential tool for anyone looking to build and manage an online store. With the assistance of WooCommerce, you have complete control over the design and functionality of your e-commerce website. This platform allows you to create a unique and personalized shopping experience for your customers.
The plugin is packed with a collection of powerful features including product management, inventory tracking, secure payment gateways, and shipping options. It also provides a variety of extensions and themes to enhance the functionality and appearance of your online store. WooCommerce is highly customizable, enabling you to tailor your website to fit your specific business needs. Whether you are selling physical products, digital downloads, or even services, WooCommerce provides the flexibility and scalability to accommodate your business model.
Mailchimp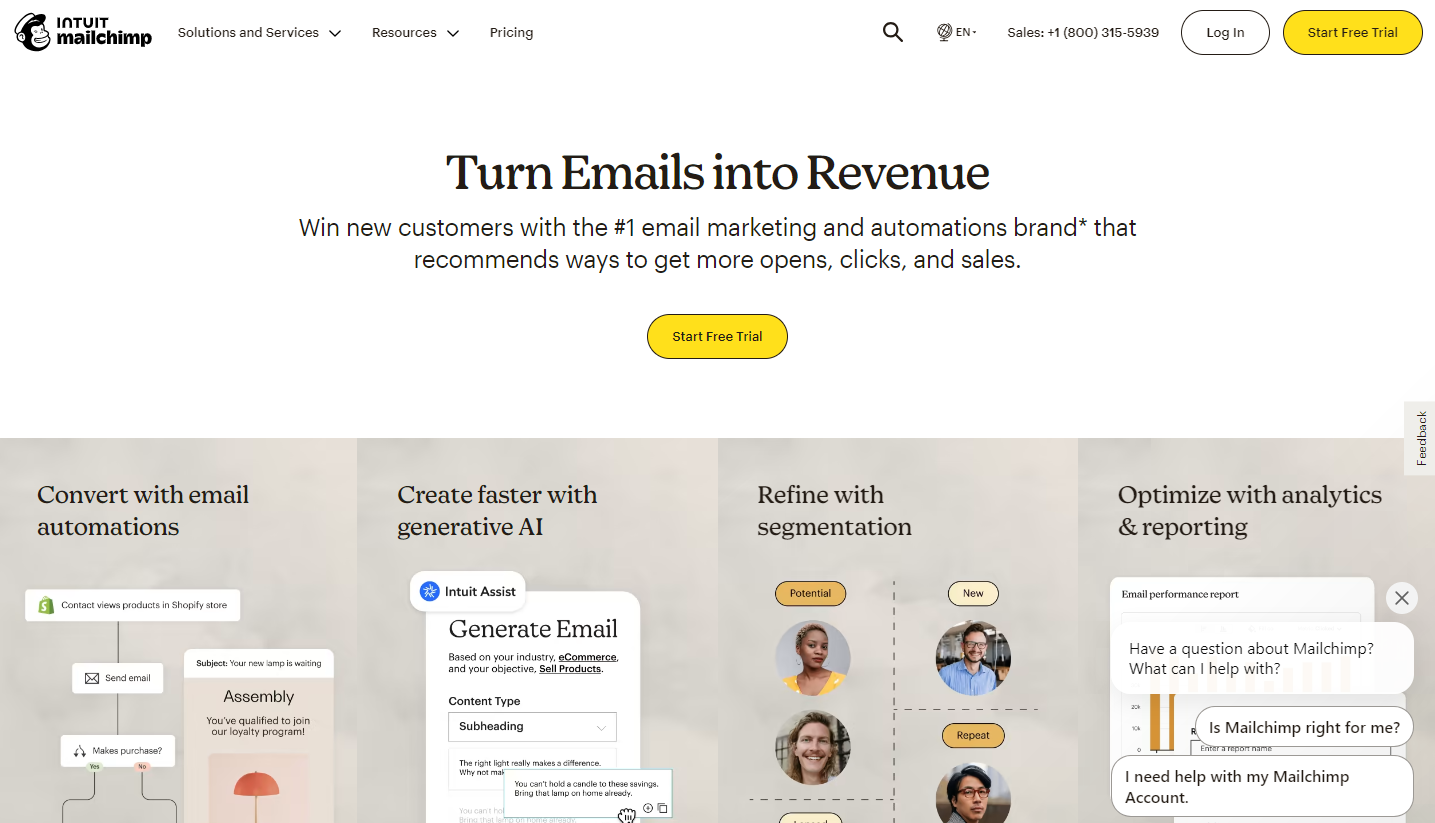 Mailchimp is one of the most dominant email marketing tools in the market. This tool provides you with a wide array of features that allow you to create, send, and manage your email campaigns effectively. It is specially designed with a user-friendly interface and drag-and-drop email templates, so you can easily build your professional-looking email without touching any line of code.
Besides email marketing, Mailchimp is also packed with a library of additional tools to extend the functionality of your websites such as social media marketing, automation tools, landing pages, content creation, etc. Further, Mailchimp helps you maximize your potential with the assistance of their analytics, reporting, and AI-assisted optimization tools. You can take advantage of these tools to track your website's performance, monitor trends, and generate engaging campaigns.
Plus, there are tons of useful integration options with e-commerce platforms such as Shopify and Woocommerce. Thanks to that, you can sync data and tailor your marketing efforts to your customers' purchase history and preferences. From that, you can easily create more targeted campaigns and boost your sales.
SEMrush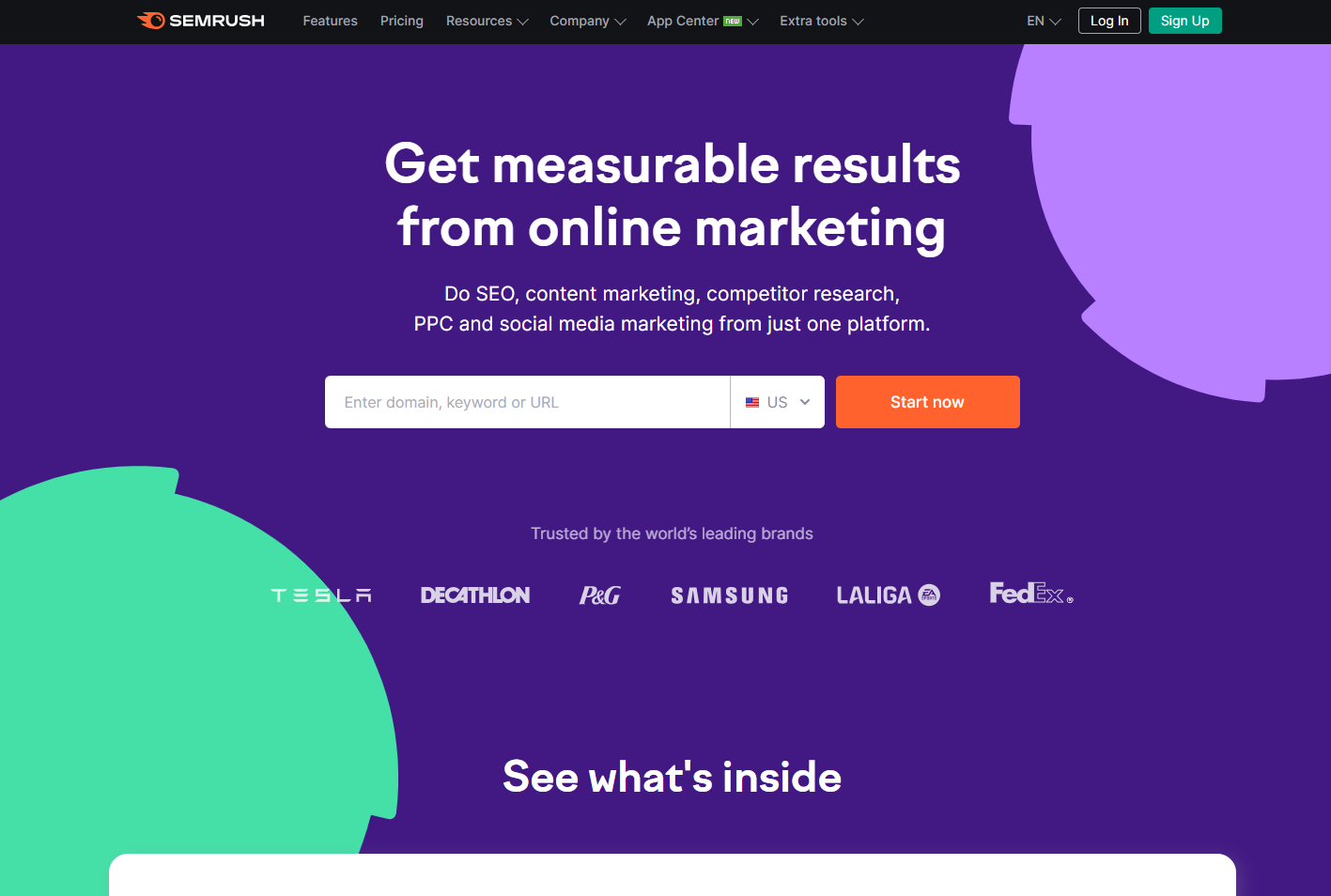 Another important ecommerce website tool for your business is Semrush. This tool specializes in providing an advanced solution to help businesses and marketers optimize their online presence. It offers valuable insights and data-driven strategies to enhance search engine optimization, social media management, etc.
By using this tool, you can easily track your keyword rankings, research trendy keywords, and analyze your website traffic and backlinks. Moreover, it also comes with more useful features such as health checks, and fixing any SEO problems.
It is admitted that Semrush is a top-of-the-line weapon for e-commerce websites because it assists you in analysing your competitor's strategies. It provides you with all reports about your competitor's organic search rankings and position changes. You only need to just enter a single keyword, then this tool will allow you to see all metrics behind it. As a result, you can take your SEO strategy to the next level.
Google Analytics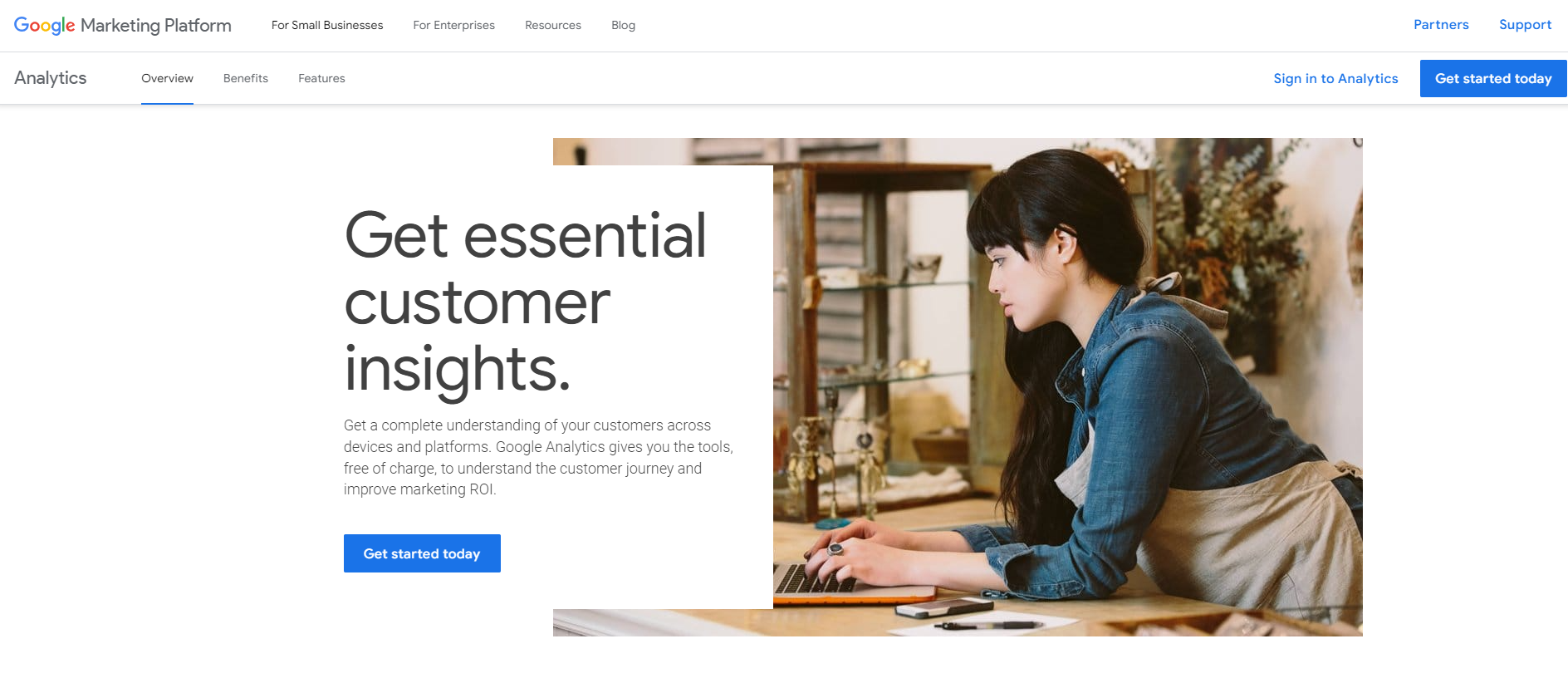 Google Analytics is an indispensable tool for your ecommerce businesses who want to gain insights into their website's performance. By using this tool, you can easily track and analyze many different metrics related to your website's traffic, conversion rates, user behavior. Besides that, it provides you with a wealth of information, such as their demographics, the number of visitors, the sources of traffic and much more.
After analyzing these metrics, you can realize which marketing channels are driving the most traffic and conversions, allowing you to allocate your resources effectively. Google Analytics also offers powerful features like goal tracking and ecommerce tracking, which enable you to measure the effectiveness of your marketing campaigns and monitor the revenue generated by your online store. Moreover, Google Analytics provides valuable insights into user engagement, such as bounce rates, session durations, and click-through rates, enabling you to identify any issues that may be hindering your website's performance.
Zendesk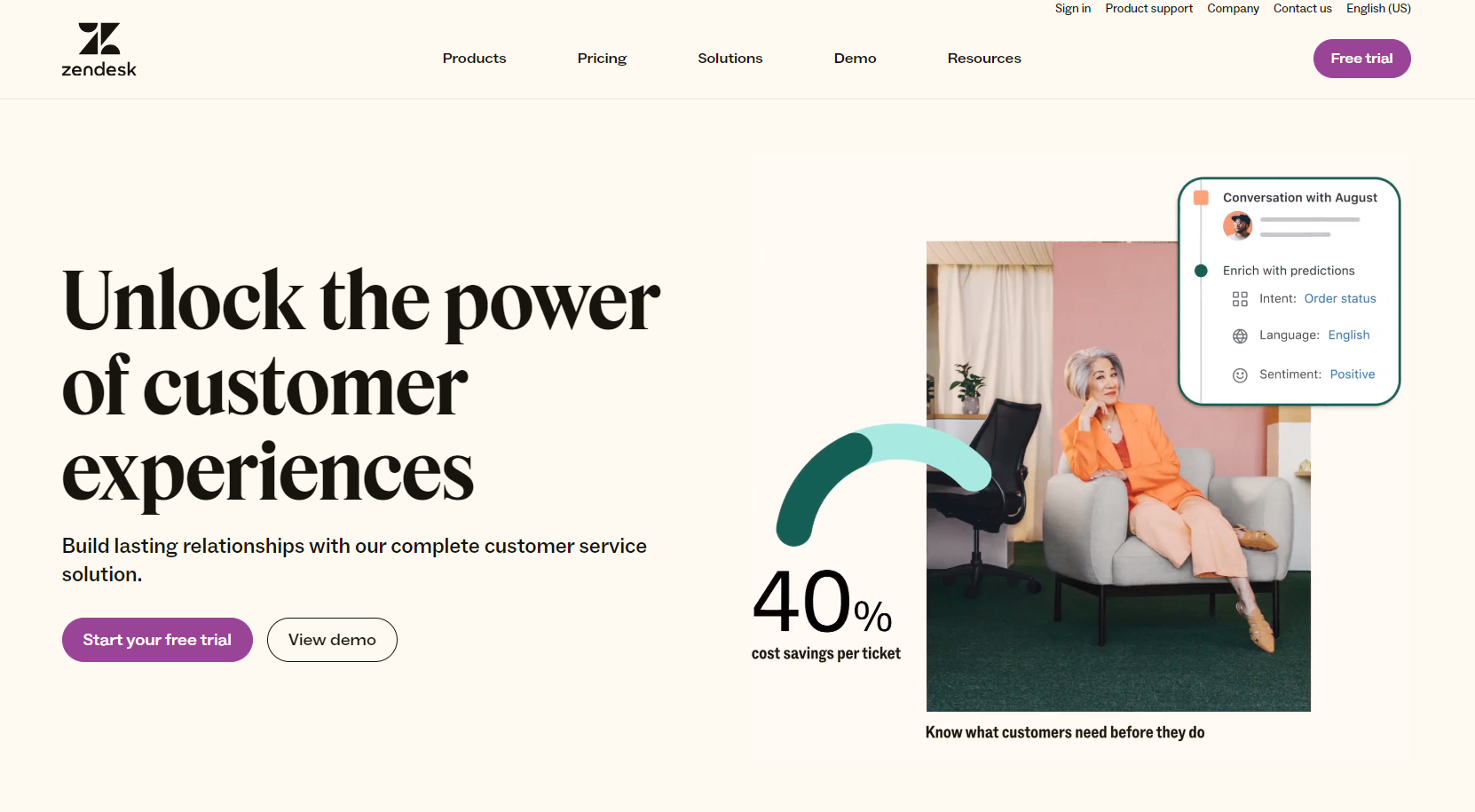 Another vital ecommerce tool for your business is Zendesk. This platform is built to help you build strong relationships with your customers. It can assist you in managing and handling customer inquiries and support tickets via different channels such as email, live chat, or social media. In addition, it helps you simplify the process of your customer support and provide your customers with answers timely and personalized responses.
Plus, Zendesk has more useful features such as knowledge base creation, where you can build a comprehensive library of articles and FAQs to help customers find answers to common questions on their own. This not only saves time for your support team but also empowers your customers to find solutions independently. Another good point is that it offers robust reporting and analytics capabilities, which enable you to track and measure key metrics such as response times, customer satisfaction ratings, and ticket resolution rates.
Ahrefs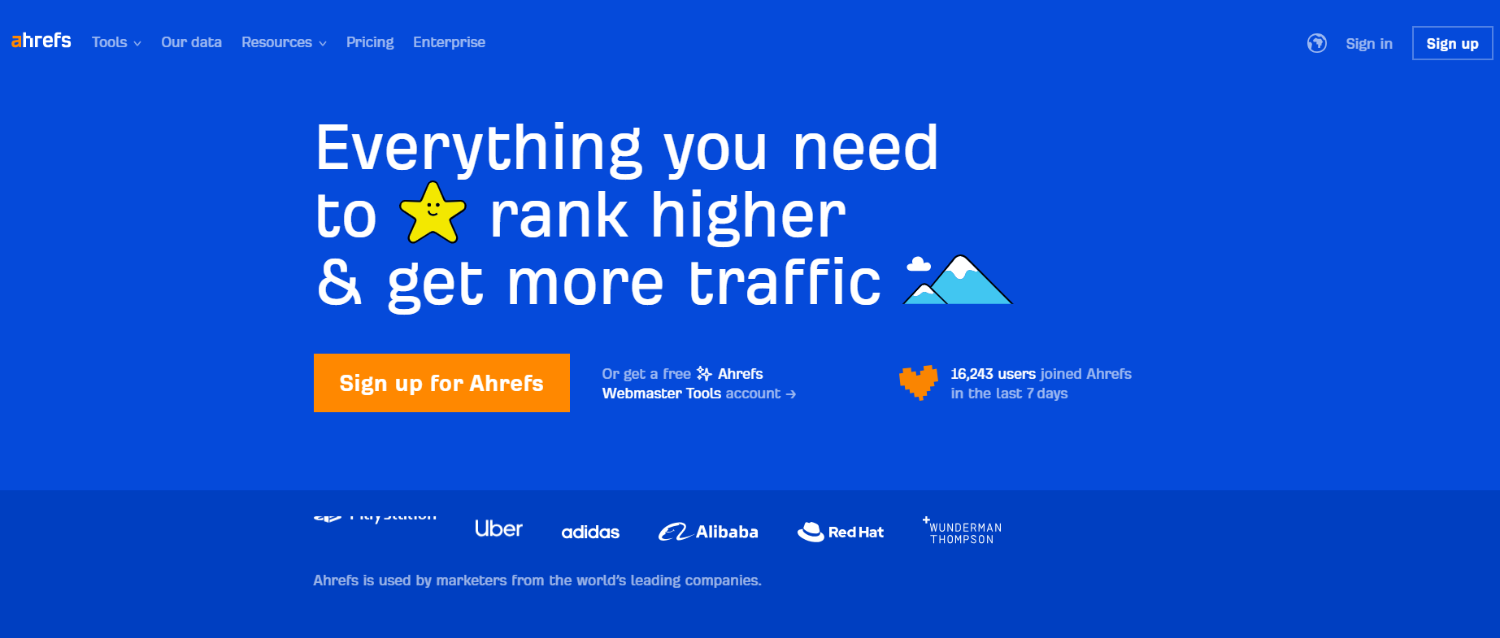 If you want your website to have a higher ranking on search engine result pages, then using Ahrefs is really necessary for your website. This tool gives you valuable insights into keyword search volume, competition, and trends, thanks to that, you can create targeted and effective SEO Strategies. Also, Ahrefs offers a powerful backlink analysis feature, enabling you to analyze your website's backlink profile and identify opportunities for link building.
Another great advantage is that Ahrefs provides a site audit feature that scans your website for technical SEO issues, such as broken links, duplicate content, and page load speed. By fixing these issues, you can enhance your website's performance and user experience, ultimately boosting your search engine rankings.
HotJar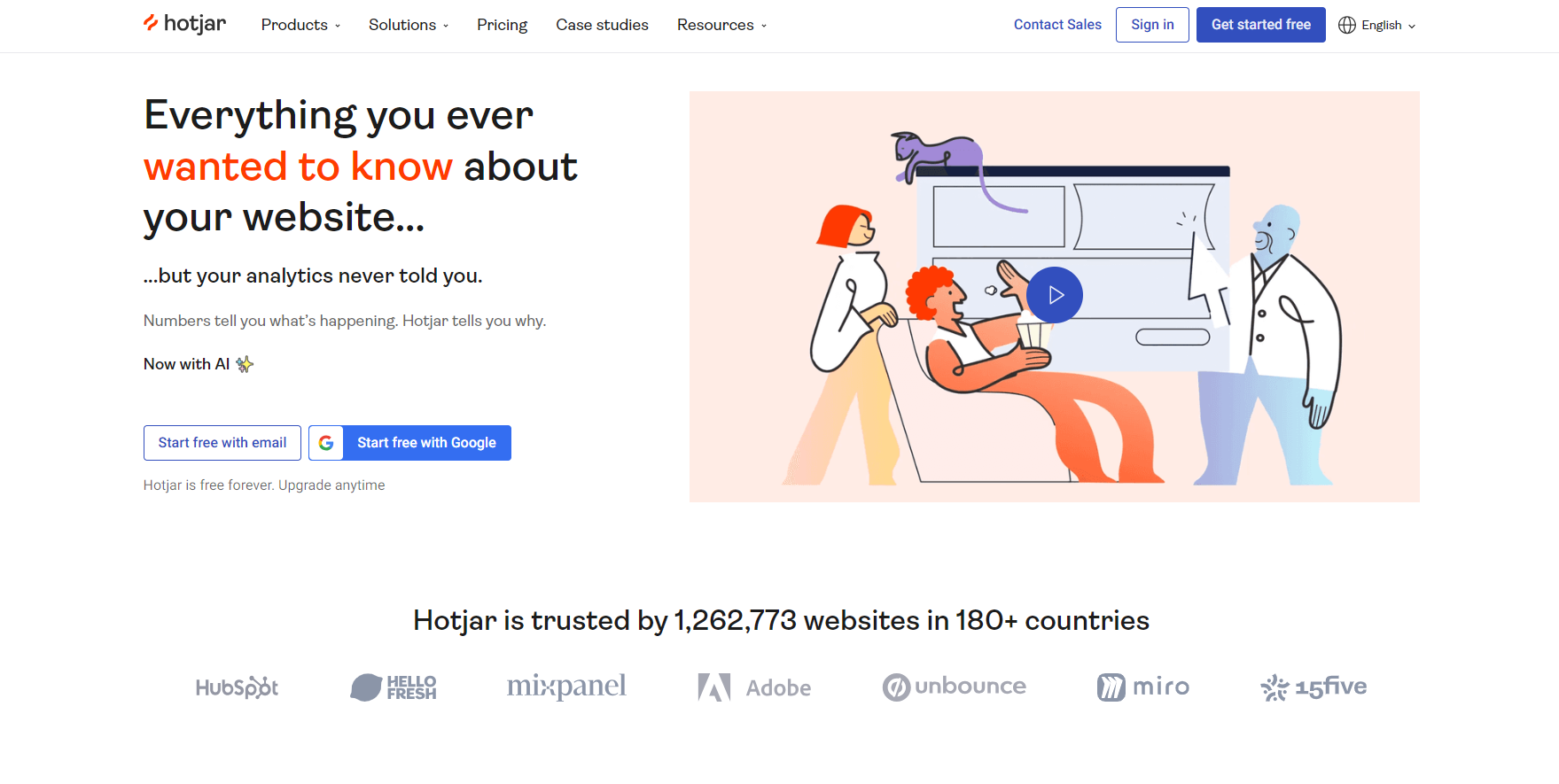 Hotjar is considered one of the most excellent e-commerce user experience tools used by most businesses. It gives you the ability to analyze how users interact with your website via recordings, heatmaps, and user feedback. While heatmaps display where users click, scroll and spend the most time on your site, recording will give a playback of user sessions. You can use them to view how visitors navigate your website and identify any usability issues or barriers to conversion.
Furthermore, Hotjar gives you the ability to collect user feedback through surveys and polls, allowing you to gather valuable insights and understand your customers' needs and preferences. This tool also provides conversion funnel analysis, which allows you to identify where users drop off in the purchase process and make data-driven decisions to improve conversion rates.
Buffer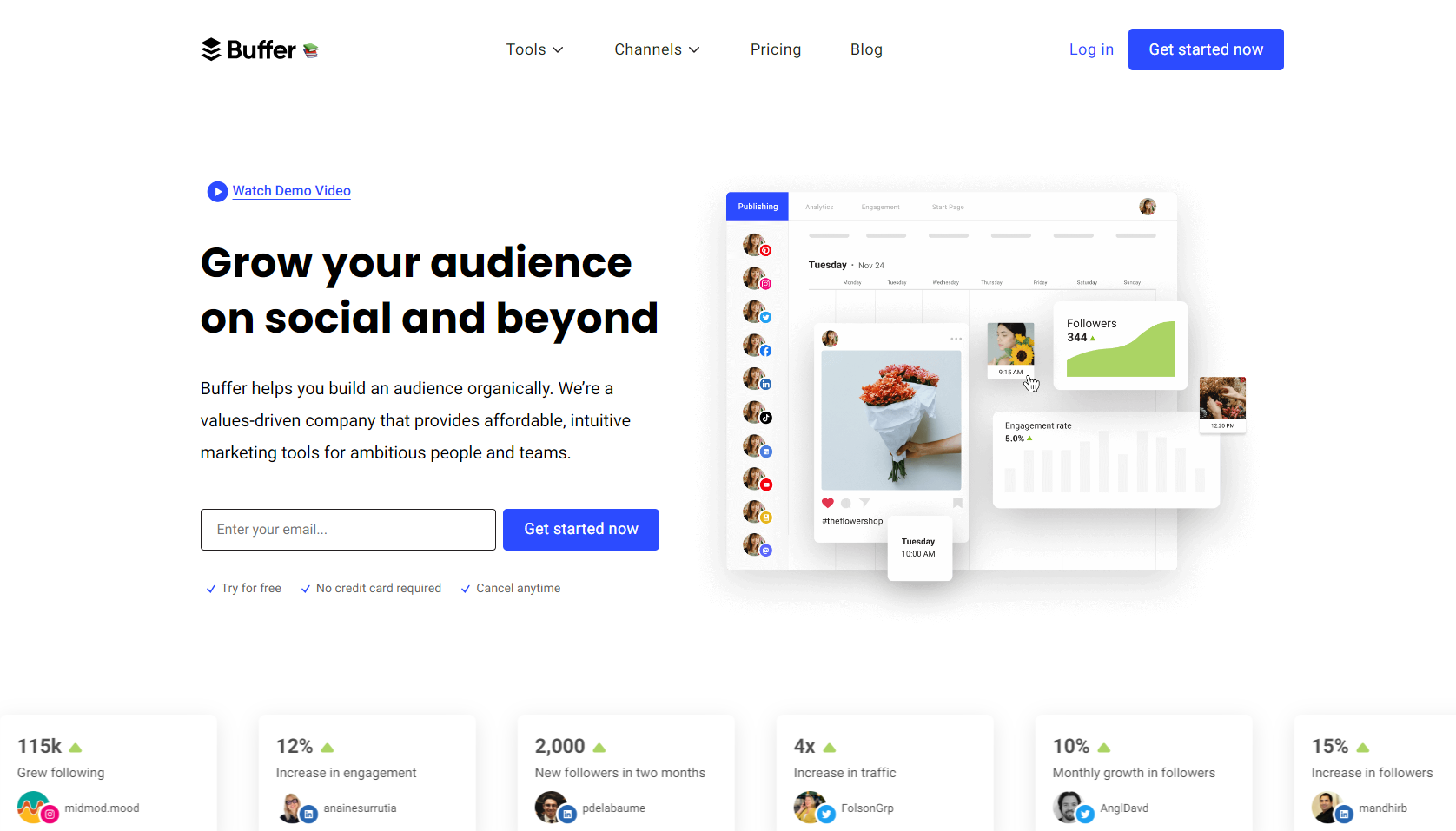 Buffer is used to manage and level up your social media presence. This tool has been trusted by a lot of ecommerce businesses around the world. You can use this tool to schedule and publish posts across multiple social media platforms, saving you time and ensuring consistent and timely content delivery. Additionally, Buffer allows you to plan and organize your social media strategy by creating a content calendar and scheduling posts in advance.
There are many advanced features that help you effectively optimize your social media strategy, as well as drive business growth. What's more, you can manage and respond to comments, messages, and mentions from various social media platforms in one place with Buffer.
ShipStation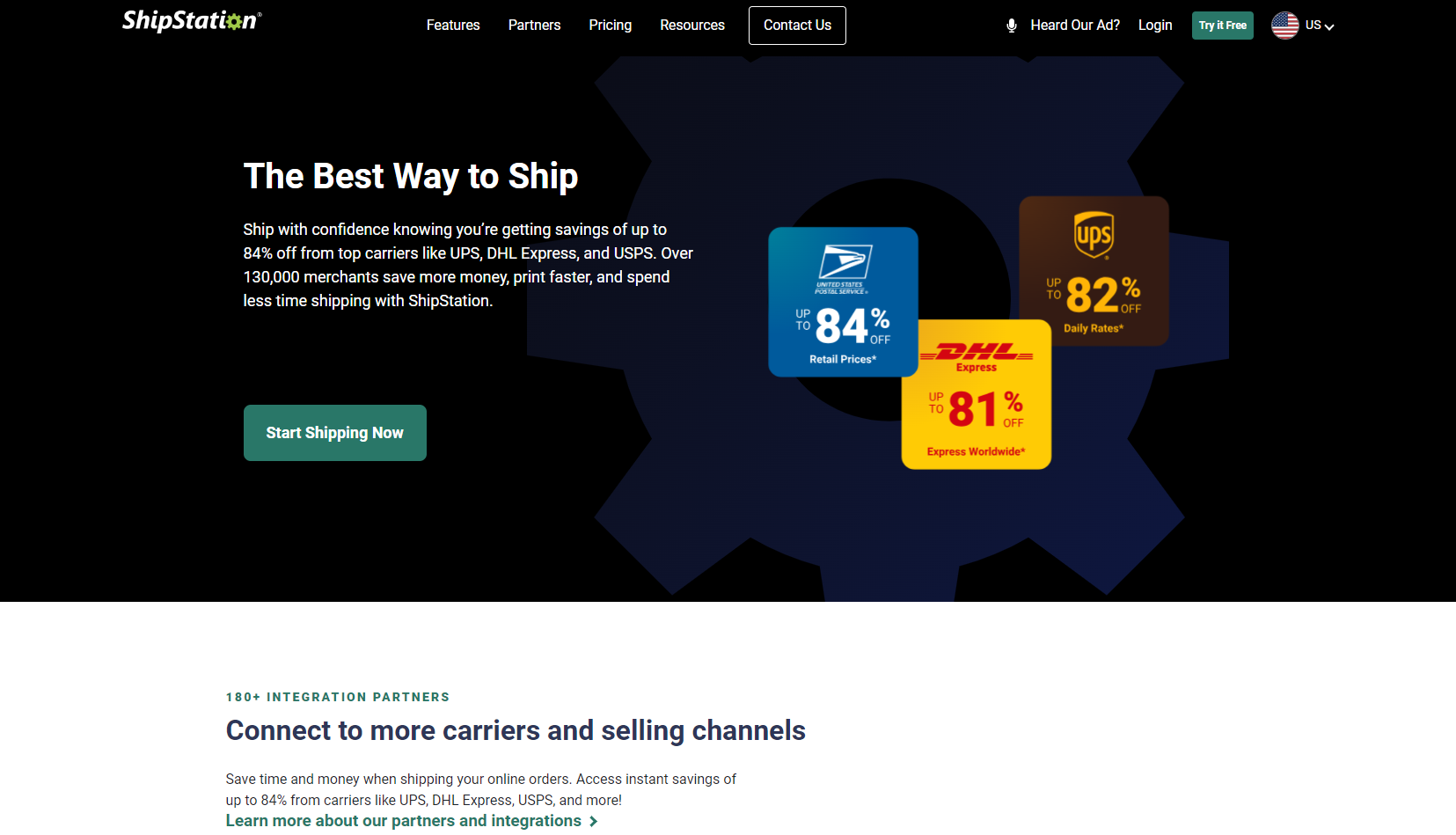 ShipStation is one of the leading e-commerce shipping tools that helps you streamline the shipping process for businesses of all sizes. By using this tool, you can easily connect your online store and marketplaces, import orders, and manage all your shipping needs from a single platform. It also offers plenty of handy features such as automated order importing, batch processing, and customizable shipping rules, which help you easily process and fulfil orders in a fraction of the line.
Notably, it integrates with loads of prevalent marketplace, ecommerce platforms, ERPs, CRMs, and selling channels. In addition, it allows you to print labels for 500+ carriers and send them to your customers quickly.
The final thoughts
Choosing the right tools for your ecommerce website is an important decision. With the right tools, you can track your performance, optimize your user experience and increase conversions. The 10 tools we've discussed here are just the beginning – there are many more out there that can help you get the most out of your ecommerce website. Take the time to research the tools that best suit your business needs, and you'll be sure to find the perfect fit for your ecommerce website.
Moreover, you spend your time discovering a lot of free ecommerce WordPress themes on our website. They will help you quickly build your desired ecommerce website.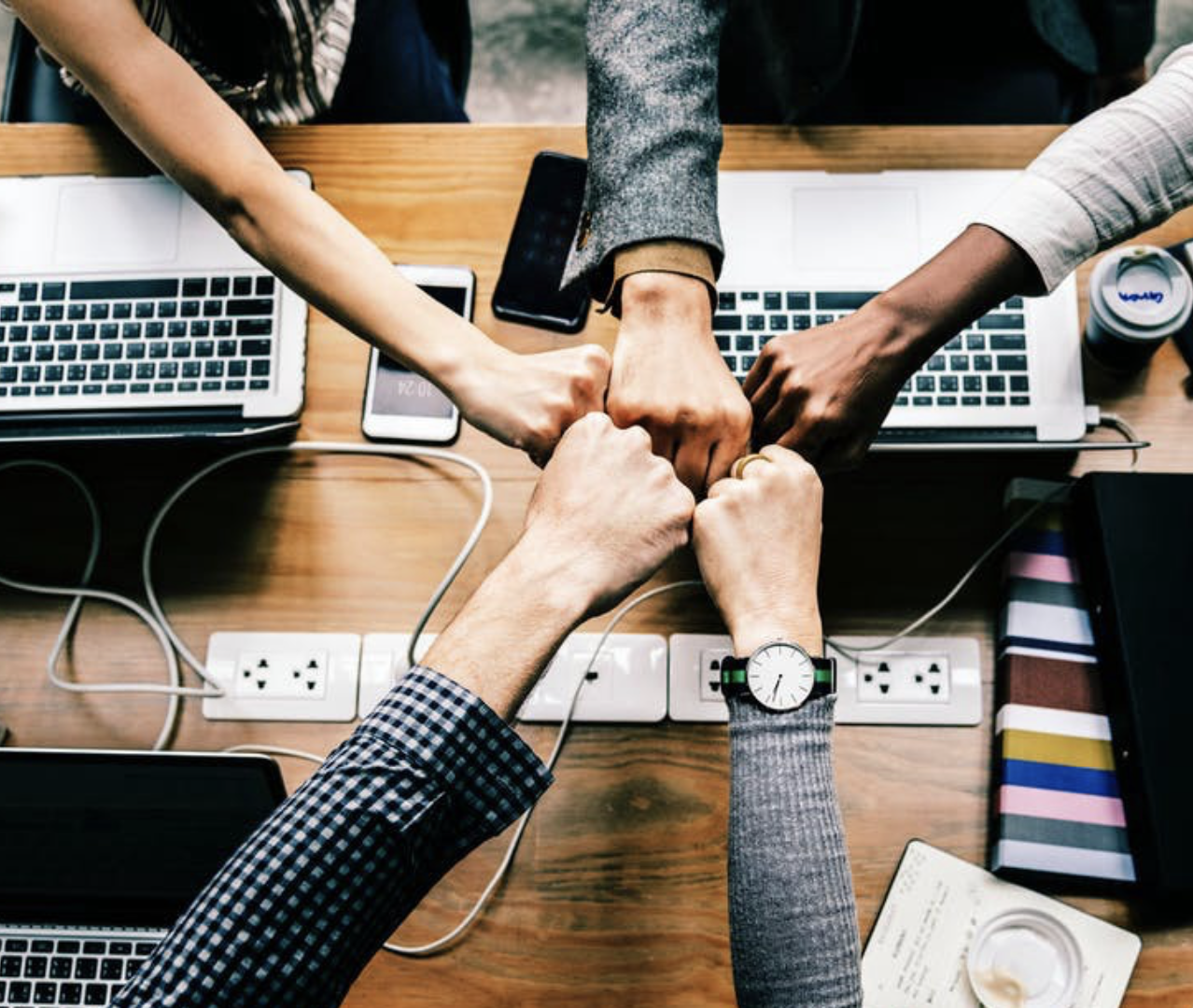 Hello everyone! We're Galussothemes content team, we love to write new blogs for WordPress everyday! Galusso Content Team is a part of IT4GO – The company houses talented young people who hold a strong passion for website development, designing, and marketing.