As you know, SSL (Secure Sockets Layer) certificates play a crucial role in ensuring the security and trustworthiness of a website. They encrypt the data transmitted between a user's browser and the website, protecting it from potential hackers and cybercriminals. While there is a wide range of cheap SSL certificates in the market, it is challenging for you to choose a cheap SSL certificate that suits your requirement. In this blog post, we will explore some of the cheapest SSL certificate providers that offer reliable security solutions for your website without breaking the bank. Now, let's check them out.
What is SSL?
SSL (Secure Sockets Layer) is a standard security technology that establishes an encrypted connection between a web server and a user's web browser. It ensures that data transmitted between the server and browser remains private and secure. SSL encryption uses public and private keys to encrypt and decrypt data, preventing unauthorized access. SSL certificates provide authentication, verifying the identity of the website, and ensuring data integrity by protecting against tampering.
Why do you need to use SSL Certificate for your website?
Honestly, there are several reasons why you need to use cheap SSL Certificate for your website. Firstly, SSL certificates encrypt the data exchanged between users and your website, ensuring the security of sensitive information like login credentials and personal details. This encryption prevents unauthorized access and protects against data breaches.
Secondly, SSL certificates provide data integrity, ensuring that the transmitted information remains intact and unaltered. This helps prevent malicious actors from tampering with the data or injecting malicious code. Additionally, SSL certificates inspire trust and confidence among visitors. When users see the padlock icon or "https://" in the browser's address bar, they know that their interactions with your website are secure. This visual assurance fosters trust and encourages users to engage with your site. SSL certificates also offer SEO benefits, as search engines favour secure websites in their rankings, potentially boosting your visibility.
Lastly, SSL certificates can help meet compliance requirements, particularly in industries that handle sensitive data. By using an SSL certificate, you protect user privacy, meet regulatory standards, and demonstrate your commitment to data security. Overall, SSL certificates are essential for safeguarding data, establishing trust, improving SEO, and complying with industry regulations.
List of 9 cheapest SSL Certificate Providers in the market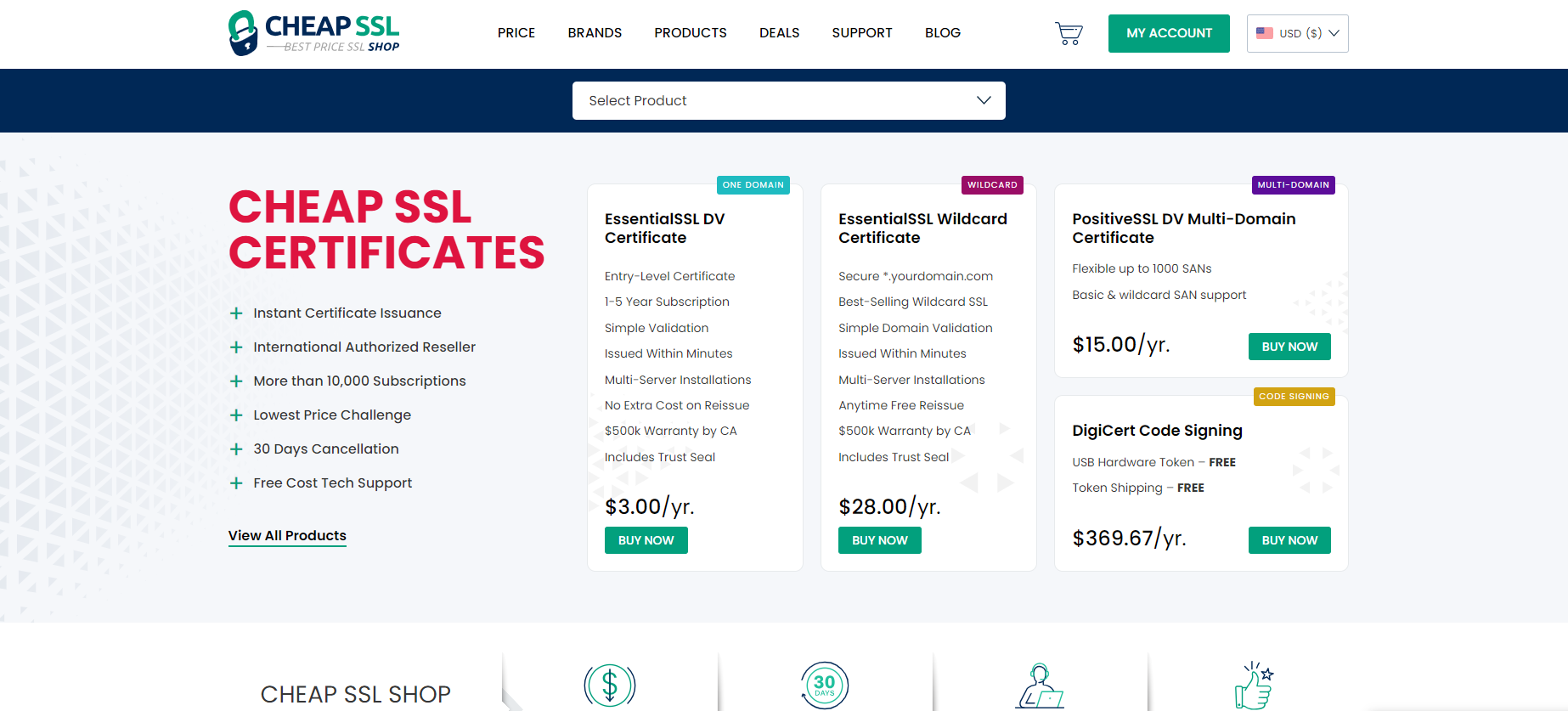 The first reputable provider that offers a cheap SSL certificate is Cheap SSL Shop. It includes many types of certificates such as DV SSL Certificates, Wildcard SSL Certificates, and DV multi-domain certificates that meet diverse security needs. The aim of Cheap SSL Shop is to make SSL certificate procurement accessible to businesses of all sizes, including startups, small enterprises, and individuals. Hence, their website also clearly displays certificates side by side, which helps you easily compare different certificates and then choose the most suitable one.
Further, Cheap SSL Shop offers reliable customer support and ensures a smooth SSL certificate installation process. Whether you require SSL certificates for e-commerce websites, corporate portals, or personal blogs, Cheap SSL Shop aims to be a cost-effective solution for obtaining the necessary security for your online presence.
Price:
Range from $3.00/year to $15.00/year
Comodo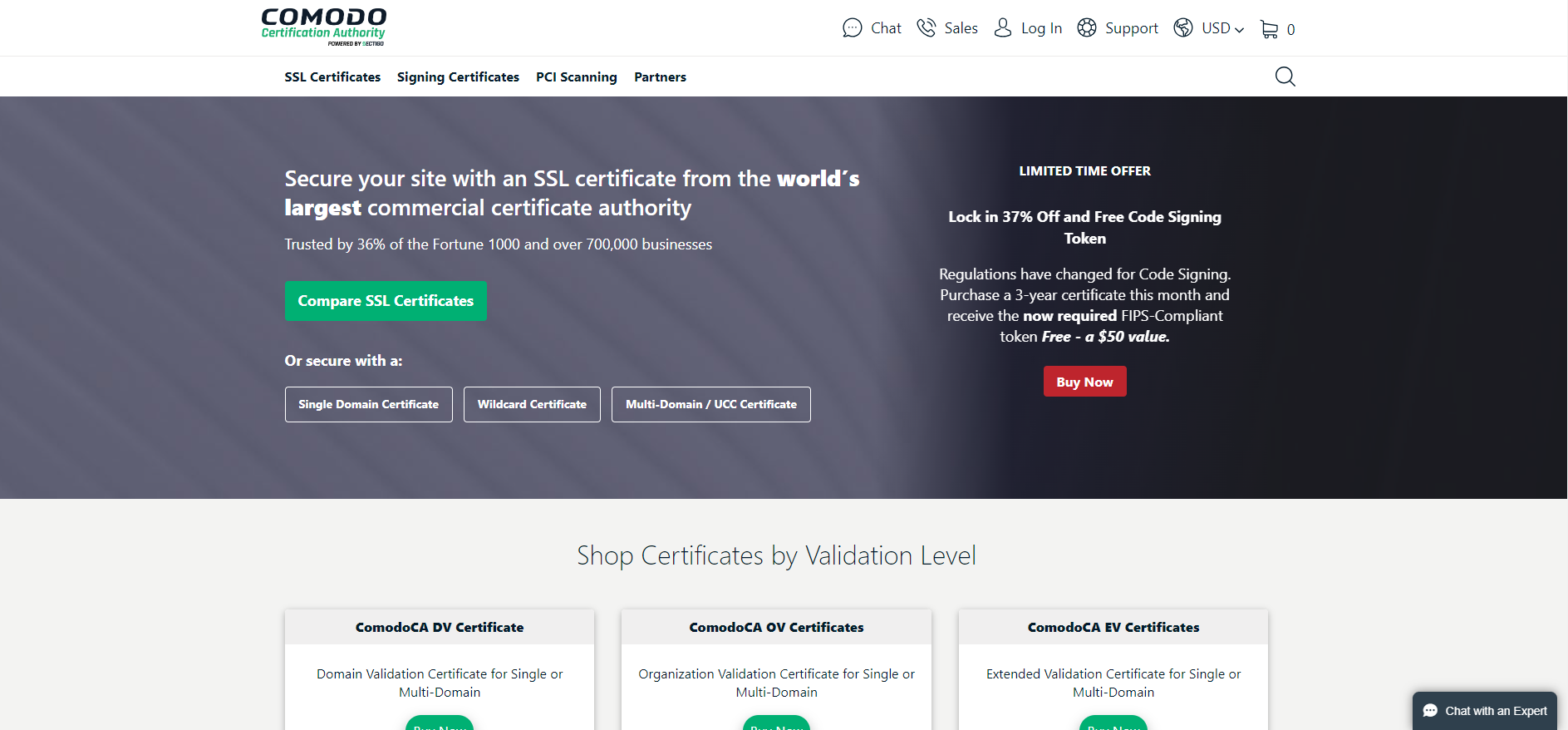 Comodo is a well-known and trusted name in the SSL certificate industry. They offer a wide range of SSL certificates to suit the needs of different websites, from small blogs to large e-commerce platforms. Comodo SSL certificates provide robust encryption and authentication to ensure that sensitive information is secure and protected from unauthorized access. Additionally, this provider offers 256-bit SSL encryption and 2048-bit key encryption which is a perfect choice for all small and medium businesses.
In addition to Positive SSL and Multi-Domain SSL, they also offer Wildcard SSL, Organization Validation SSL, Extended Validation SSL, and UCC SSL.
Price:
Range from $66/year to $174/year
SSL.com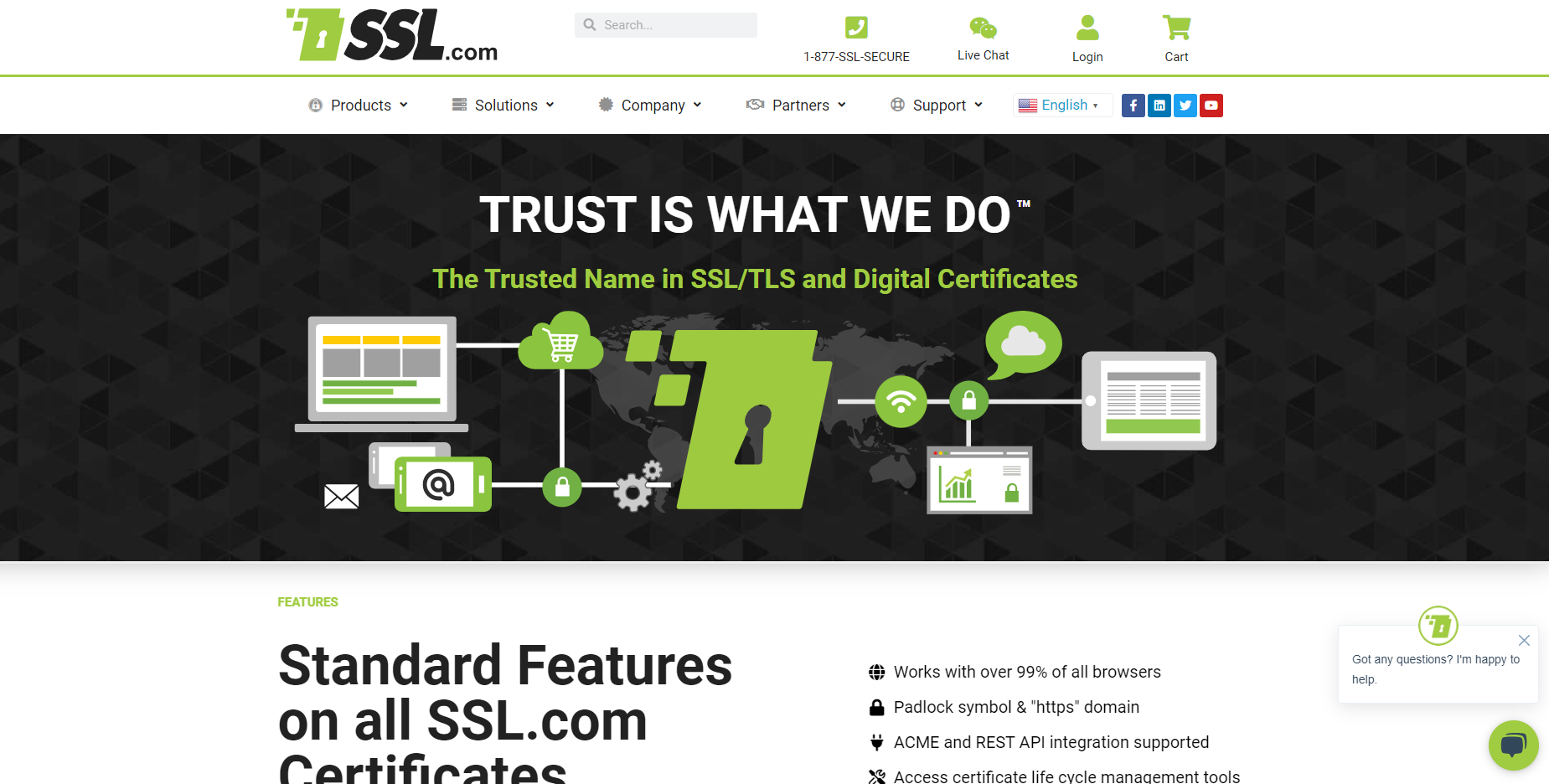 SSL.com is a widely respected certification authority that is enhancing the limits of encryption and authentication that people around the world rely on. Established in 2002, this provider is utilized by prominent organizations and governments of various scales in over 180 countries.
Especially, it is compatible with over 99% of web browsers and is recognized for its exceptional assistance in installing and configuring digital certificates, in addition to its expiration reminder services.
Price:
Range from $36.75/year to $239.50/year
GlobalSign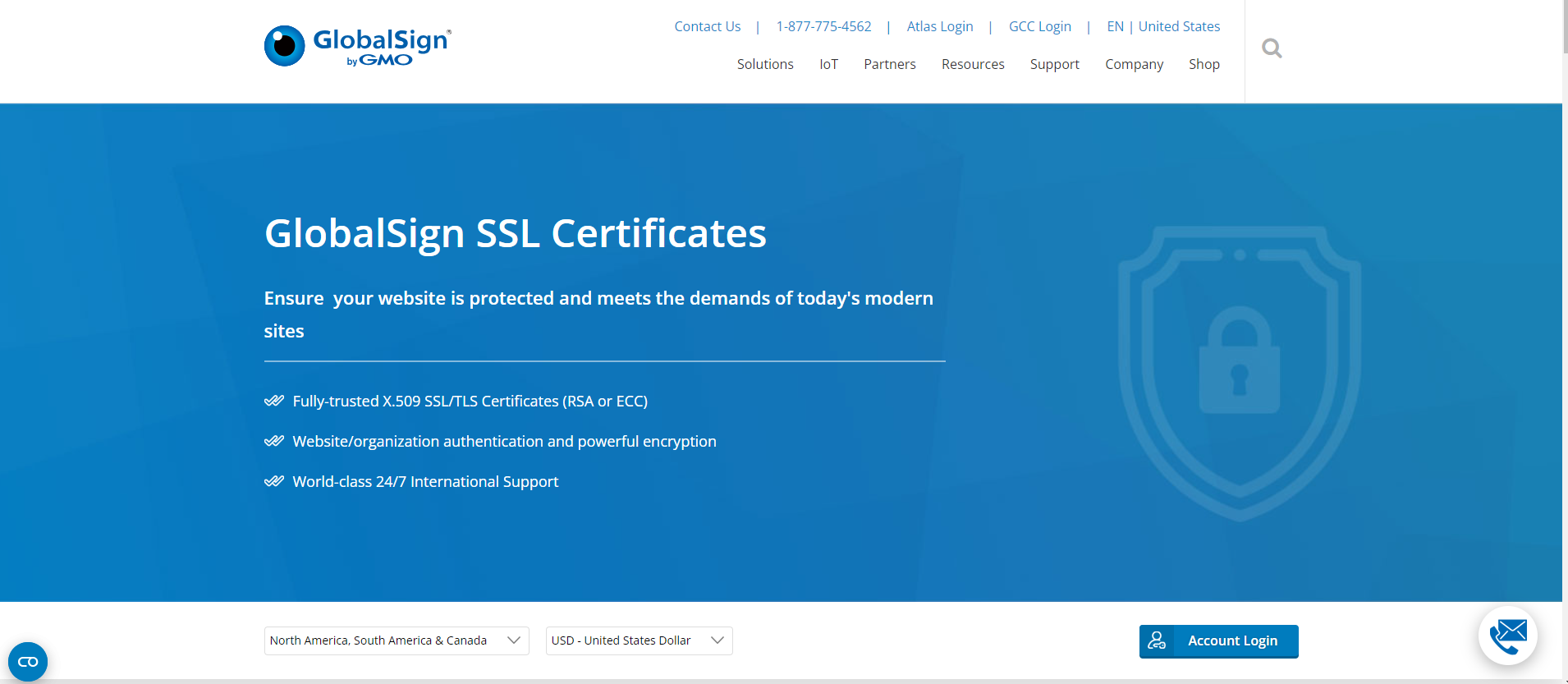 GlobalSign was established in 1996 in Japan. It is considered one of the trusted SSL certificate providers in the market. This provider offers over 10 million SSL certificates to various domains and machines. Moreover, it provides you with 2048-bit SSL Certificates and the highest 256-bit encryption length, so it is a perfect source to secure websites. Currently offers different types of certificates such as DV, OV, EV, Wildcard & Multi-domain SSL certificates.
Price:
Range from $88.00/year to $300.00/year
RapidSSL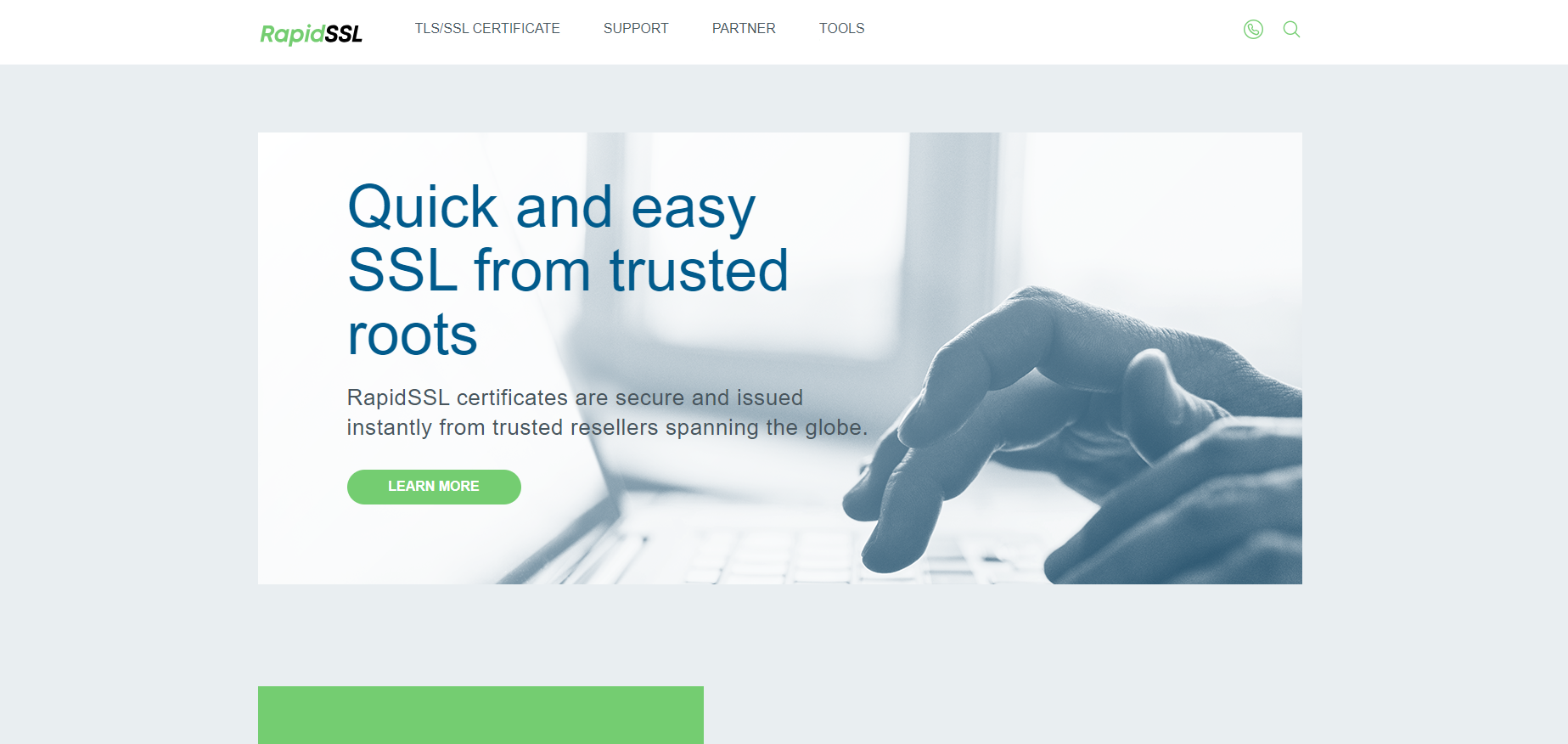 RapidSSL offers a small range of products. As its name suggests, this provider ensures the swift purchase and installation of SSL certificates. This certificate is highly favoured by small businesses and those starting out as it promptly secures websites through its incredibly fast issuance procedure.
RapidSSL offers both a wildcard SSL certificate and a single domain SSL certificate. Additionally, the RapidSSL Wildcard SSL has the ability to protect an unlimited number of subdomains with 256-bit encryption and 2048-bit CSR encryption. On the other hand, a single-domain SSL is best suited for small and medium-sized businesses.
Price:
Range from $8.00/year to $65.00/year
Geotrust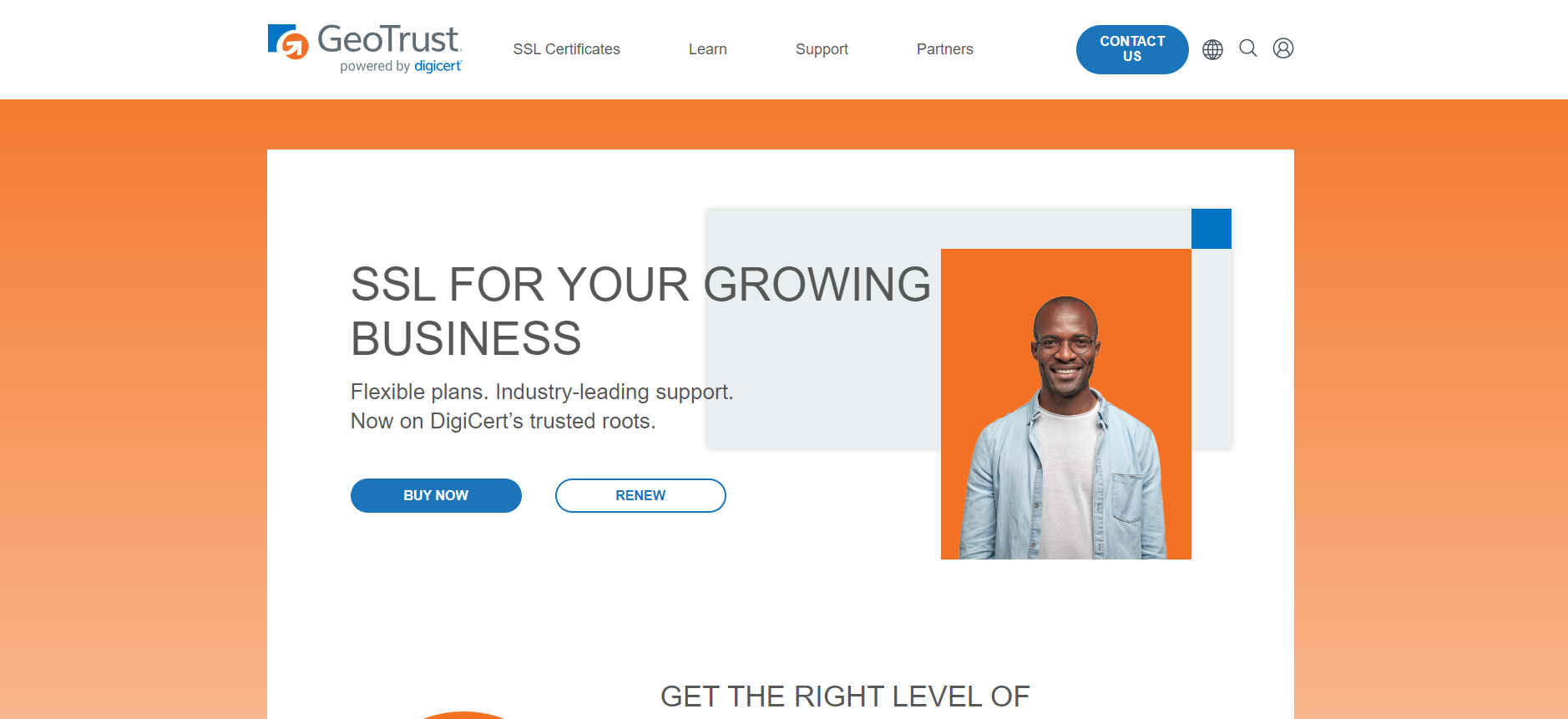 The final cheapest SSL certificate provider that you should not miss is GeoTrust. This provider specializes in providing SSL certificates and other security solutions. With a long-standing presence in the industry, GeoTrust has established itself as a trusted provider of digital certificates. Their SSL certificates are recognized and supported by major web browsers and operating systems, ensuring compatibility and trustworthiness for website visitors.
GeoTrust offers a range of SSL certificate options, including domain validation (DV), organization validation (OV), and extended validation (EV) certificates. These certificates provide varying levels of validation and security features to meet different needs and requirements. Another notable strength of GeoTrust is its commitment to ensuring secure online transactions and protecting sensitive data. Their SSL certificates use strong encryption to safeguard information transmitted between users' browsers and website servers. This helps prevent unauthorized access and data breaches, instilling confidence in customers' interactions with your website.
Price:
Range from $32.00/year to $290.00/year
DigiCert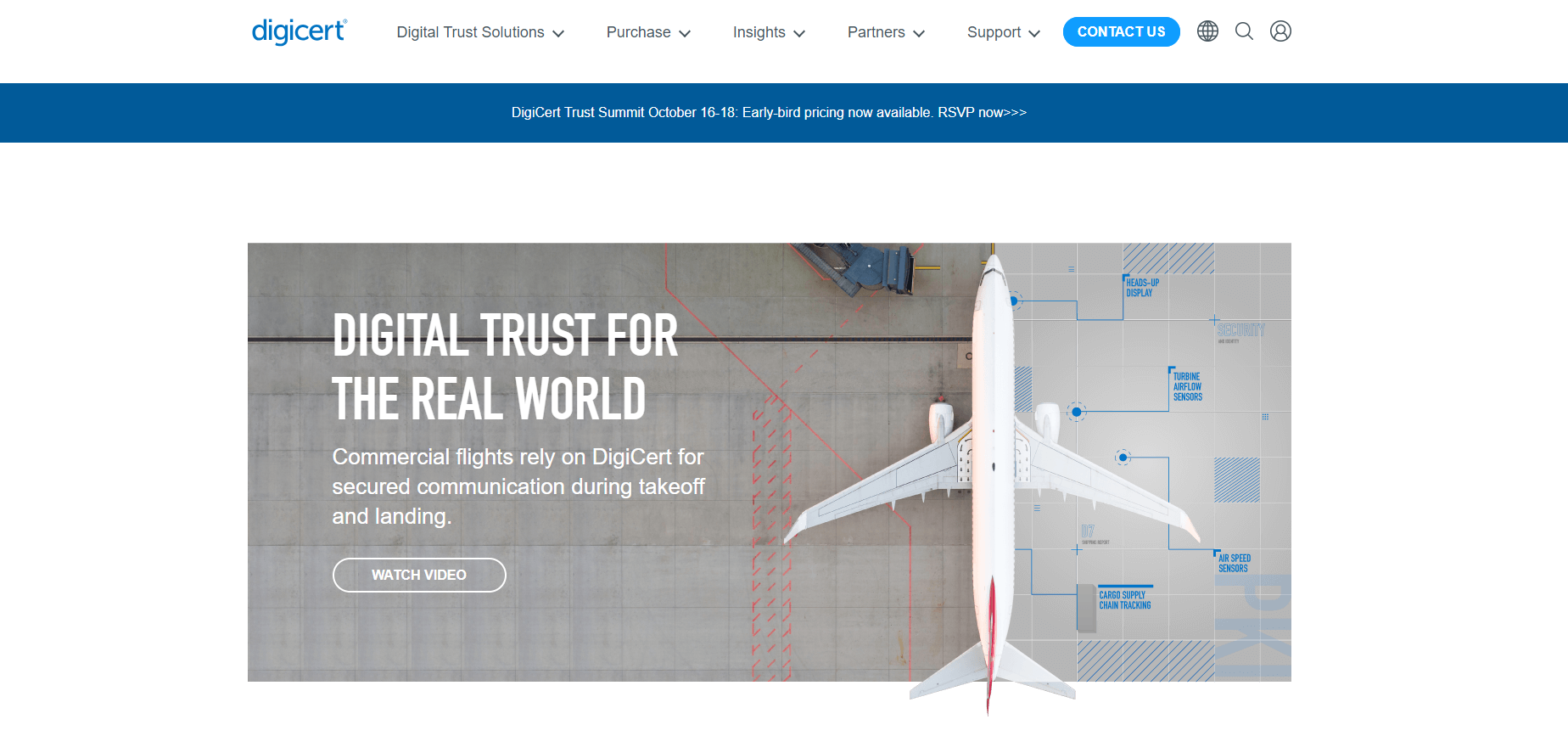 DigiCert which is also the leading provider in the SSL sector, offers a wide range of SSL certificates for individuals and businesses of all sizes. With a strong focus on data protection, trustworthiness, and safety, DigiCert has established a significant customer base by providing highly reliable and authenticated digital SSL certificates.
The DigiCert certificate stands out among enterprises due to its fast and dependable issuance process, the Norton secure seal, and Malware scanning. The authority eliminates the tedious and lengthy SSL certificate process and provides simplified certificate management with a straightforward SSL certificate procedure.
Price:
Range from $290.00/year to $1200.00/year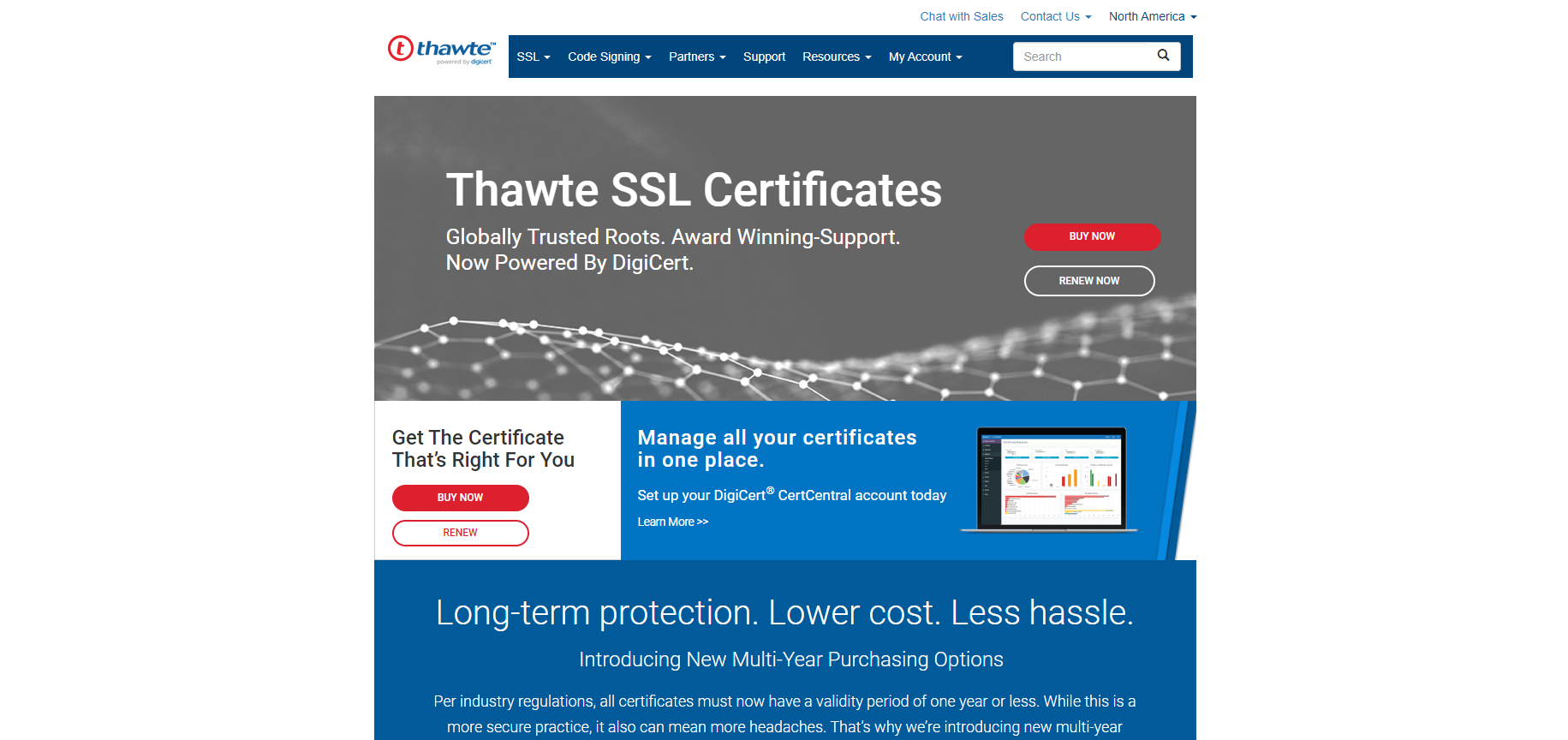 Thawte which is also one of the prevalent SSL certificate providers was founded in South Africa in 1995. Thawte offers a variety of SSL/TLS certificates to secure websites and establish encrypted connections between web servers and user browsers. These certificates help ensure that data transmitted between the users and the website remains confidential and cannot be intercepted.
In addition to tools and services for managing SSL/TLS certificates. Thawte also provides support for certificate installation and troubleshooting. Thawte's certificates are recognized and trusted by plenty of web browsers and operating systems. To sum up, if you use an SSL certificate from Thawte, you can give your customers the security they need.
Price:
Range from $149/year to $430/year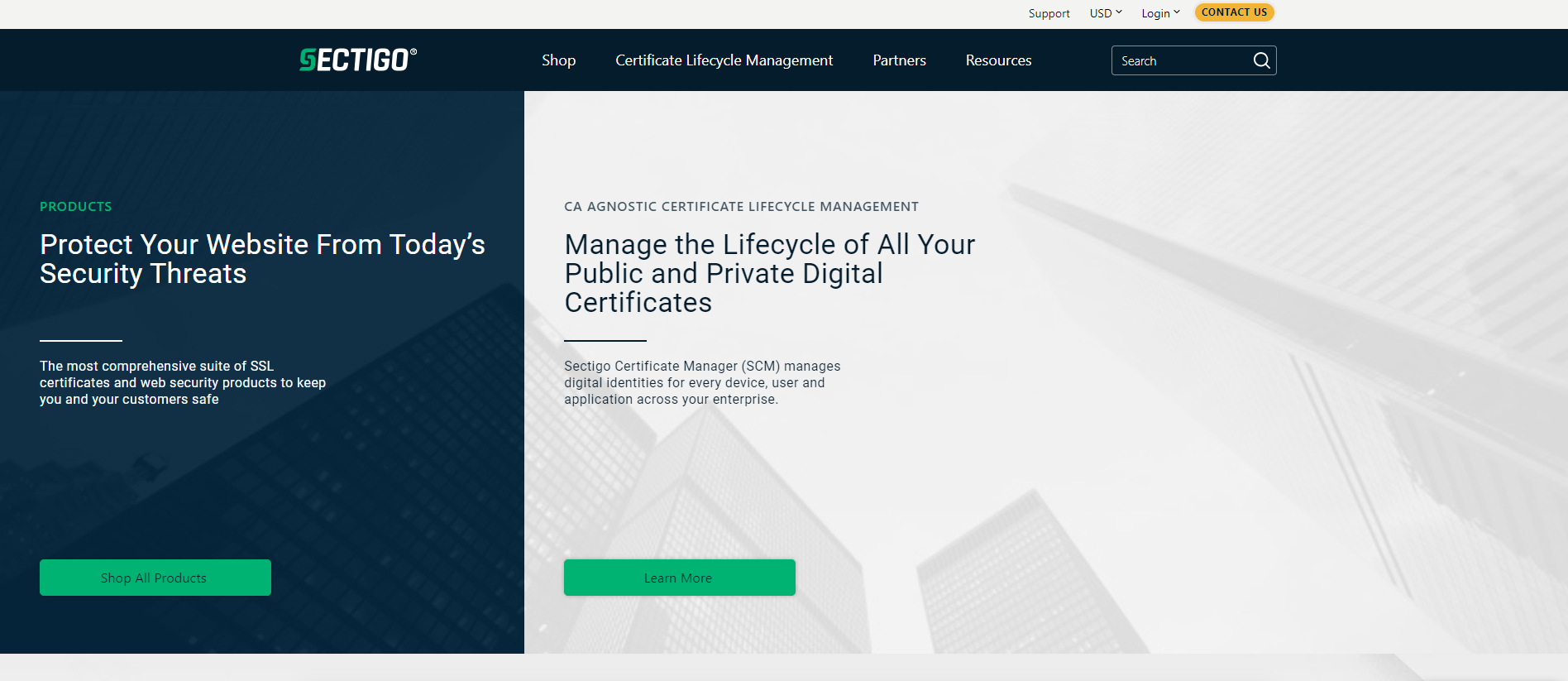 The last provider that you should not ignore is Sectigo which is widely trusted in over 180 countries around the world. Sectigo specializes in offering a wide range of digital certificates, including SSL/TLS certificates, code signing certificates, email certificates, and more that are suitable for both small and large businesses. Besides that, Sectigo SSL is also a highly favoured option for beginners as it offers strong encryption to protect a single domain. By using Sectigo's certificates to secure your website, users will see a "Secure" message in the address bar, assuring them that your site is safe for browsing and transactions.
Price:
Range from $8.78/year to $219.45/year
The final verdict: Which is the cheapest SSL Certificate provider?
Have you chosen your favourite provider? In our point of view, we highly recommend choosing CheapSSLshop as the best SSL reseller to buy an affordable SSL certificate. Because this provider offers a wide range of types of SSL certificates at a cost-effective price compared to other providers. In addition, it also offers excellent customer support via various sources such as live chat, and email.
If you find it difficult to choose the best one, you can consider the following factors: Costing, validation type, warranties, refund, renewals, time of issuance, and customer support.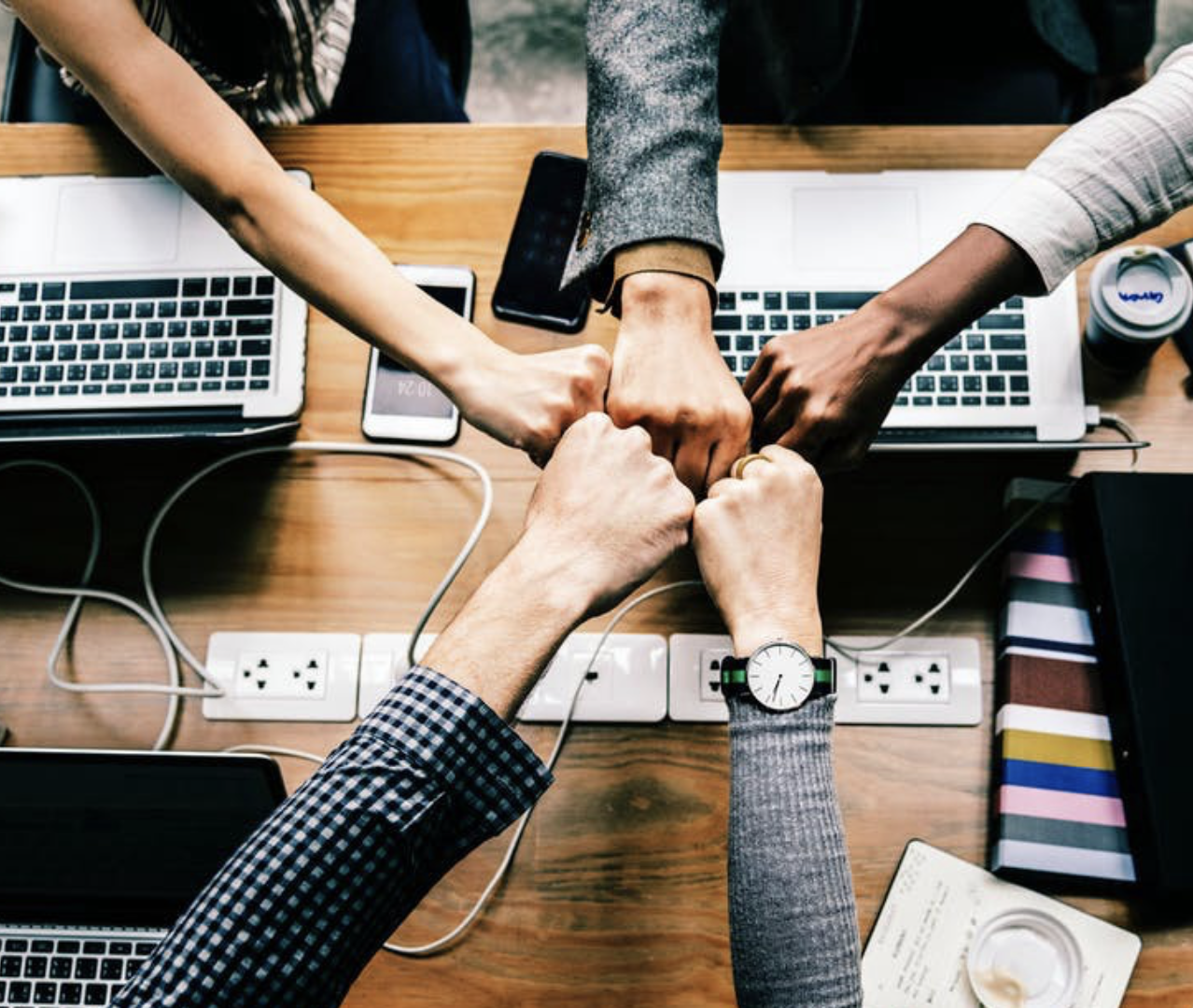 Hello everyone! We're Galussothemes content team, we love to write new blogs for WordPress everyday! Galusso Content Team is a part of IT4GO – The company houses talented young people who hold a strong passion for website development, designing, and marketing.