In fact, there are plenty of useful ways that help you build up a professional e-commerce store. However, it is difficult for you to choose the right tool that can help you to save money as well as work effectively. Therefore, in today's post, we will recommend top best WordPress eCommerce Plugin to handle your issue.
Which are the factors of the best WordPress eCommerce Plugin?
To have the right choice for your store, before going over the listing, you should consult the following factors.
Customization and design – If your store has an eye-catching design, it is easy for you to catch the attention of the customer at the first sight. In addition, this plugin makes sure that it offers you some available options.
Payment Gateways – Your customers are always interested in stores that have many flexible payment methods such as Paypal, Stripe,…
Support Service – Because if you have good support, you are ready to get the assistance anytime you need
Apps and integrations – This tool can easily work with other tools or other apps such as email marketing services, accounting software,…
Let's take a look at the listing below to choose the best one.
Top Best WordPress eCommerce Plugin

The first great plugin that would like to mention is Woocommerce. This perfect plugin is an open-source eCommerce solution so it is suitable for those who want to launch a business, online store, and much more. The plugin comes with popular integrations that help you control your business operation effectively. In addition, it allows your customers to choose the payment method from different ways including stripe, Paypal, square,…Moreover, you have the ability to improve store functionality with hundreds of free and paid extensions from the official WooCommerce Marketplace.
Features:
Create beautiful, enticing storefronts with themes suited to your brand and industry
Customize pages in minutes using modular product blocks
Showcase physical and digital goods, product variations, custom configurations, instant downloads, and affiliate items
Choose how you want to get paid
Configure your shipping options
Highlights:
Easy to use
Effective tool
Translation ready

This amazing plugin is the perfect solution for those who are running an online store related to digital products. This plugin comes with a variety of powerful features, so you can manage your business efficiently. It allows your customers to brown your product catalog, add items to their cart, and check out when they are ready to buy. In addition, this tool enables your clients to purchase directly on your site's checkout page. Another highlight feature is that this plugin allows your users to pay via credit card by using Stripe or Papa. What's more, it is easy for you to keep track of your earning, refunds, sales, and much more.
Features:
Frontend shopping cart
Highly customizable and clean checkout
Payment flexibility
Complete customer management
Detailed eCommerce reports
Protect product files
Highlights:
Many powerful features
Easy to use
Work with any theme

Another excellent plugin that you shouldn't ignore is Enhanced Ecommerce Google Analytics Plugin for WooCommerce. This plugin is an optimal solution that has helped thousands of owners over the world to build up a successful store. In addition, this plugin allows you to track your merchandise by seeing the numbers of sold products. In addition, you are able to keep track of users who are missing some items in their cart. Secondly, you can follow the performance of your checkout form and then can find the solution to improve your eCommerce business better. Especially, by using the new and enhanced eCommerce Google analytics plugin. you have the ability to track impressions and click on the items from which page they are added to the cart, and much more.
Features:
Sales Performance Report
Supports Guest checkout functionality
Enables 4 Enhanced Ecommerce reports in Google Analytics
User can select and opt for eCommerce tracking in both Universal Analytics and Google Analytics 4 properties
Remarketing tags automation for all pages
Automatic price and inventory update for your WooCommerce products to Merchant Center account
Smart Shopping Campaign creation and management from WordPress backend
And much more
Highlights:
Work perfectly
Simple to use
Excellent support

You shouldn't miss this wonderful WordPress eCommerce plugin because of its powerful features. Thanks to this plugin, many businesses have built up their eCommerce store successfully. It enables you to use well-skill SMTP to send your Woocommerce confirmation emails. In addition, it allows you to pick up a custom time period and review statistics for each email template consist of delivery, open, and click rates. One of the most perfect features is that the plugin helps you to send an SMS message automatically from WooCommerce settings to your customers about the promotions of your store.
Features:
Send confirmation emails with optimized deliverability
Use WooCommerce order variables directly within your Sendinblue email templates
Monitor the most important email metrics: delivery, open and click rates
Enable and manage customer subscriptions: opt-out, opt-in or double opt-in after order creation or completion
Order tracking: transactional data (order ID, price, etc.) is saved in Sendinblue to enable powerful segmentation
Create and send confirmation text messages after key events, such as a new order or order shipment
Send text messages campaigns to all customers or subscribers
Highlights:
All-in-one marketing solution
Nice tool

eCommerce Product Catalog Plugin for WordPress that should consider is an effective solution for those who are looking for a useful way to improve the revenue for their eCommerce store. With the assistance of this plugin, you can display unlimited products on your catalog and the product will be divided into different pages. In addition, this plugin allows your client to pay money via a variety of available gateways such as Paypal, Stripe,…In addition, you have the ability to show all images of your products as well as a description.
Features:
Display products anywhere on your WordPress website with or without price and custom parameters
Fully customize product display with WordPress Customizer, template files or CSS
Organize products into multi-level categories, tags, and multiple product catalogs
Filter the products in many different ways to give your customers what they are looking for
Add product search and get your products found easily
Import & Export your products with a CSV spreadsheet
Let your visitors request a quote for all or selected products from the product catalog
Enable full WordPress eCommerce functionality at any time to create a shop or online store with or without payments
Many, many more features with dozens of compatible free and premium plugins
Highlights:
Translation ready
A lot of professional features
A beautiful design

The final great WordPress eCommerce plugin that we would like to mention is Cart Recovery For WordPress. This plugin offers abandoned cart recovery and allows you to track your WordPress Store effectively. In addition, with the pro version, you can create a lot of discount codes to attract more customers to visit your store. Another significant feature is that you have the ability to view the detailed interaction history of each customer cart.
Features:
Tracks customer names and emails as soon as they're entered at checkout
Automated cart recovery emails & cart re-population
Includes easy to use stats inside WordPress
WooCommerce, WP e-Commerce, Easy Digital Downloads and Restrict Content Pro compatibility out-of-the-box
Track abandoned carts, view stats in your WordPress dashboard and configure automatic recovery email sending
Integrates with WordPress' GDPR compliance tools for data access and data removal requests
Highlights:
A nice appearance
Simple to use
Work effectively

It's an incredible WordPress eCommerce plugin with many outstanding features that allow you to sell anything and anywhere, handle your orders, and manage payments in the best way possible! Let's take a look at the WordPress eCommerce Plugin's features right now.
Here are some of the amazing features of the plugin:
Use built-in marketing tools
Secure check-out with SSL
Learn quickly with our video tutorials
Integrate with WordPress multisite
Extend your eCommerce site with additional modules
Make the plugin your own with CSS and HTML customizations
And more.
Highlights:
Great product
Excellent Support

A robust WordPress eCommerce Plugin that will assist you in quickly establishing a comprehensive eCommerce shopping cart store. You will sell more products and improve sales with the new shopping cart management system. It provides three different shopping cart variants to fulfill the needs of any online store.
Provided features:
eCommerce store for every theme
Professional eCommerce Edition
Collect payment from nearly any country
A full WordPress eCommerce shopping cart store
Sell subscription and recurring billing products
Highlights:
Great option
Excellent support
Conclusion
We have just offered top best WordPress Ecommerce Plugin yet. We hope that these plugins will give you many great ideas to improve your eCommerce store as well as increase revenue. Don't forget to share with us your experience or if you have any queries, please leave a comment below, we will support you as soon as possible.
Moreover, if you are interested in themes, don't hesitate to drop off our free WordPress Themes to update more gorgeous designs for your website. Thanks for reading.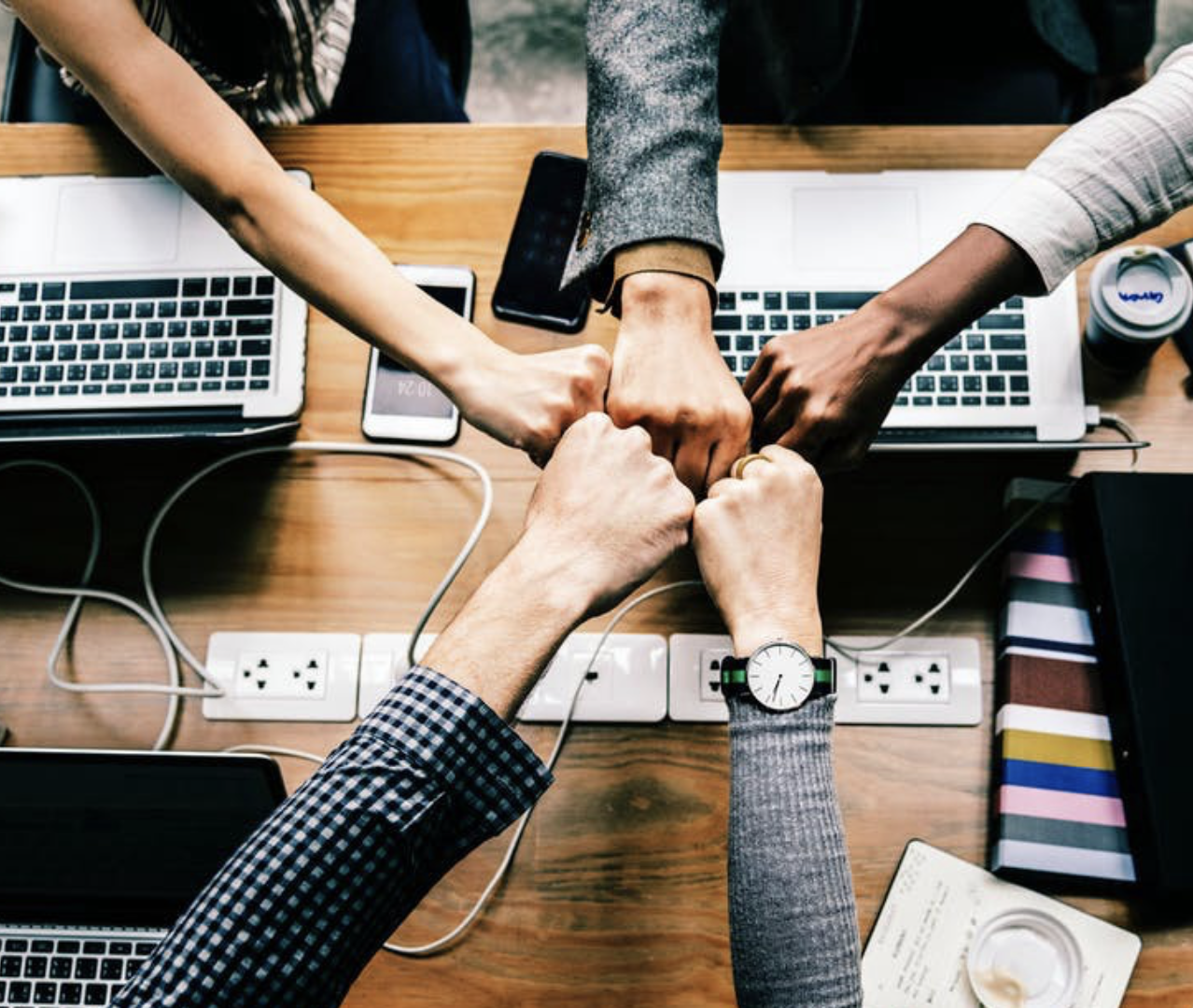 Hello everyone! We're Galussothemes content team, we love to write new blogs for WordPress everyday! Galusso Content Team is a part of IT4GO – The company houses talented young people who hold a strong passion for website development, designing, and marketing.