Are you tired of manually inputting data and tracking inventory? Barcode plugins can help you streamline these processes and improve efficiency in your business. But with so many options available, how do you know which ones are worth investing in? Don't worry, we've got you covered. In this blog post, we'll highlight the top barcode plugins for 2023 that are sure to make your job easier and your business more productive. From easy-to-use interfaces to customizable features, there's something for everyone on this list. So, sit back, relax, and prepare to upgrade your barcode game in the coming year.
The necessity of using Woocommerce Barcode plugin for online websites
In today's digital era, it's important to stay ahead in the e-commerce game. This is where Woocommerce barcode plugins come in handy. These plugins offer numerous benefits, such as generating and applying barcodes and QR codes seamlessly on your website. Additionally, they also allow you to create a product label with a barcode or QR code that can be easily displayed on the product page and in the email confirmation.
Moreover, by using these plugins, you can scan products or orders for barcodes or QR codes and automatically update your WooCommerce store. You can also email the barcodes to customers or print them for convenience.
Further, these plugins save time and increase the efficiency of your online store by facilitating a quick and easy search of the products or orders through the barcodes. With the assistance of these plugins, you can enhance your store's functionality with just a click of a button. So, if you want to take your e-commerce store to the next level, consider using Woocommerce barcode plugins. Now, it's time to explore a suitable Woocommerce barcode plugin for your online website.
List of excellent Woocommerce Barcode Plugins

As its name suggests, it is a powerful tool designed specifically for WooCommerce stores. Product barcode generator allows you to easily generate and assign barcodes to your products, enhancing inventory management and streamlining your business operations.
With the Product Barcode Generator plugin, you can create unique barcodes for each product in your WooCommerce store. The generated barcodes can be printed as labels or embedded directly into your product pages, making it convenient for both online and offline use.
Key features:
Changing the color of the barcode line
Using color in the background
Changing the height and the width of the barcode
Generating Dynamic barcodes based on product SKU or product ID
Creating barcode from 4 formats CODE128(Auto), EAN13, EAN8,UPC(A)
Typography customization at barcode labels, location, and alignment change facility
Show or Hide Product Title and Product Price
Download Barcode from the Product edit page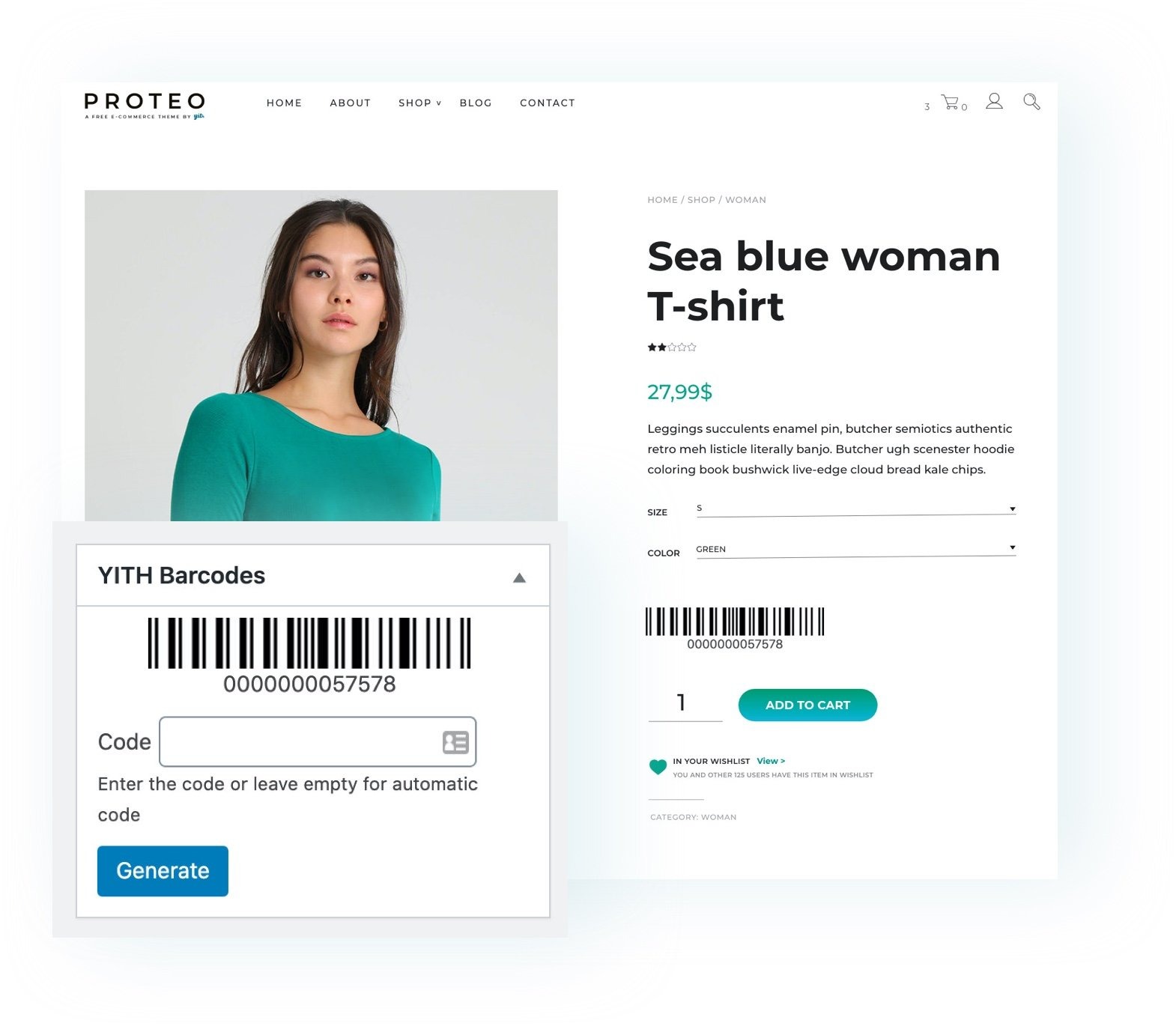 Are you looking for an effortless way to generate and apply barcodes and QR codes to your products automatically? Look no further than the YITH WooCommerce Barcodes and QR Codes plugin. With this powerful tool, you can easily improve the management of your e-commerce order statuses, stock, and more. By integrating barcodes on your product pages, you can allow your users to search by barcode and easily find the products they're looking for.
Plus, the plugin is fully customizable, allowing you to choose the format to generate the codes and select one of the most common protocols on the market. And if you're not satisfied with the product, you will receive a 100% refund for any reason. So, let's take the first step to optimize your e-commerce and increase sales with the YITH WooCommerce Barcodes and QR Codes plugin.
Key features:
Generate and apply barcodes and QR codes to orders and products
Apply barcodes or QR codes
Save time and generate barcodes for all your products with just one click
Show the barcode on the product page
Show barcodes in order emails
Search a product or an order through their barcodes
Increase or decrease stock count using the product barcode scan
Manage order status through barcode scan
Get a printable list of barcodes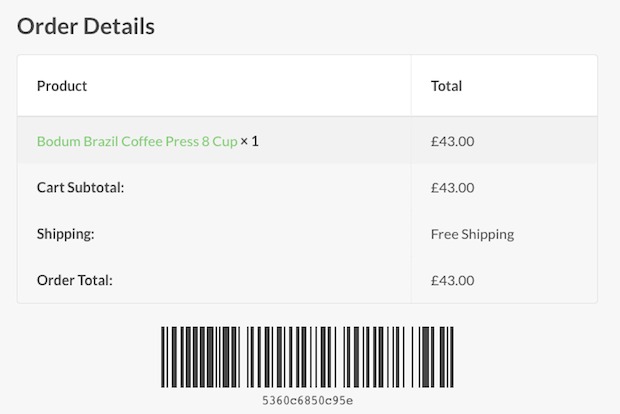 Another excellent Woocommerce barcode plugin that we would like to recommend is Woocommerce order barcodes. This plugin is specially designed for Woommerce websites. Since it has the ability to generate plenty of unique barcodes for every order placed on your website. You can use these barcodes on e-tickets, e-reservations, packing slips, or anything else.
Barcodes will be generated as one of five different types such as standard barcodes or QR codes. Moreover, it allows you to scan the barcode to see the information of your customer quickly instead of entering the barcode number into the form.
Key features:
Create unlimited unique barcodes
Add clear button to clear field on barcode scanning widget
Include barcodes on products WooCommerce
Scan the barcode directly to your products' imformation
Check in / Check Out Log Files & Date Stamps
Add support for custom order statuses to WooCommerce Order Barcodes

With the assistance of the A4 Barcode Generator plugin, you can easily create barcode labels in A4 sheet format. This plugin supports different barcode types such as code 128, code 38, and much more. Further, it allows you to customize the barcode size, label layout, and font settings to suit your need.
Besides that, the plugin supports batch printing that allows you to generate barcode labels for multiple products at once. Thanks to that, you can save much time and effort by automating the label printing process.
Key features:
Generate barcode labels for products and orders
Printers support: A4, Letter, P4 & label/thermal printers
Labels can contain: barcode, product name, SKU, price, attributes
Barcode labels can be read by scanners or iPhone/Android smartphones
WooCommerce support: Product variations, attributes, custom fields, etc

Order Barcodes for Woocommerce plugin helps you simplify the process of adding a barcode or QR code to new and existing orders within Woocommerce. Additionally, this plugin allows you to use any QR code scanner to scan and automatically set order status. This plugin is a perfect choice for any website that offers events, booking, or reservations.
Key features:
Barcodes are auto generated for all orders and included in the store and order emails
New setting added to add barcode to invoices and packing slips, from the WooCommerce PDF Invoices & Packing Slips plugin
Includes Easy Scan Form
QR Mobile Friendly Form
Works with PCs, Tablets and Smartphones
Shortcode allows you to place the form anywhere on your site
Summary
A barcode scanner is an essential tool for businesses that need to streamline identification and tracking tasks. Android devices are a popular choice due to their user-friendly interface, and the market is flooded with different options. Hopefully, all Woocommerce barcode plugins that we mentioned above will be useful for your online store. If you have any questions, please leave a comment below. We will support you soon.
Plus, it is a great chance if you visit our website and discover tons of stunning, free WordPress Themes that include eCommerce themes for online websites.
30+ Free Free Joomla templates, support Visual Page Builder, compatible with Joomla! 4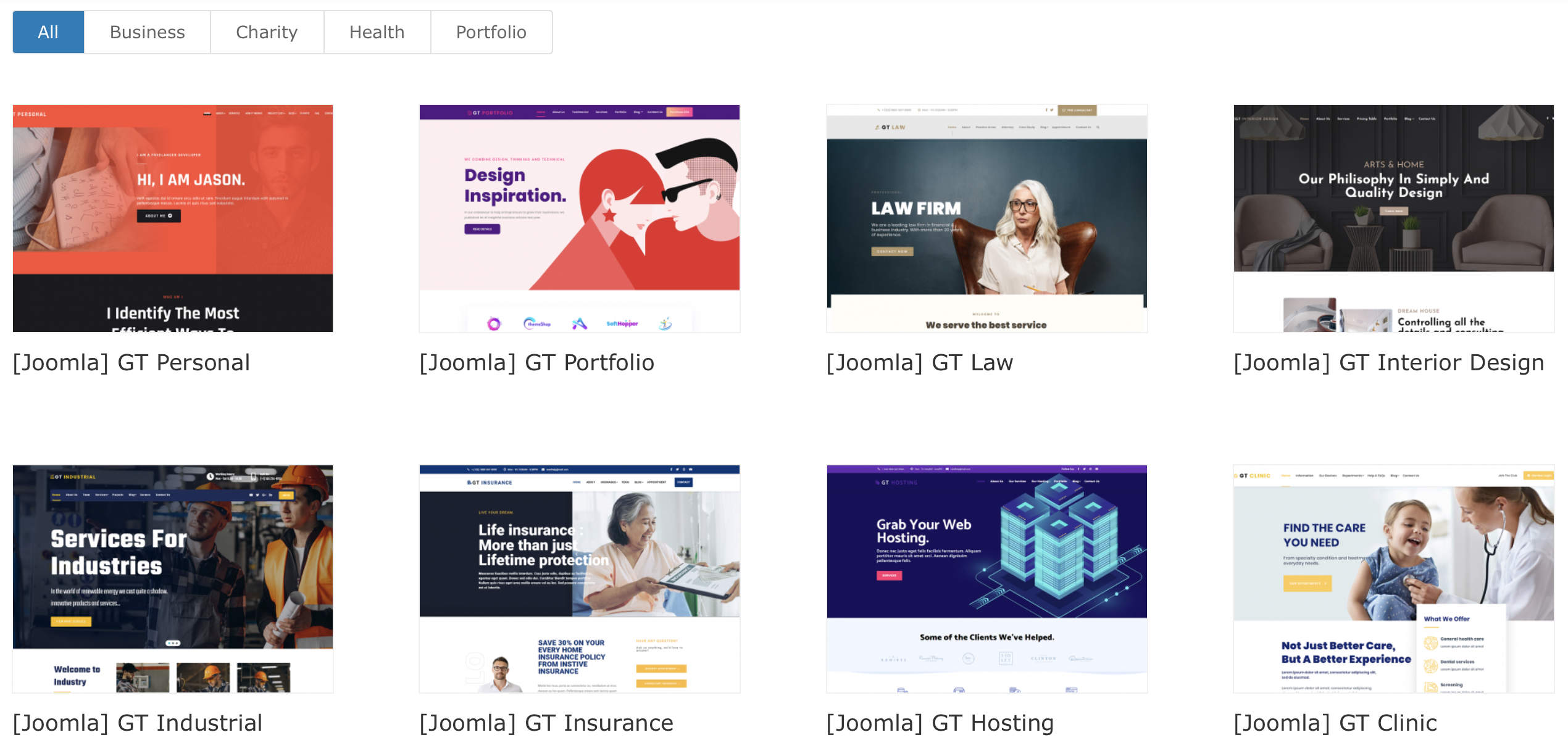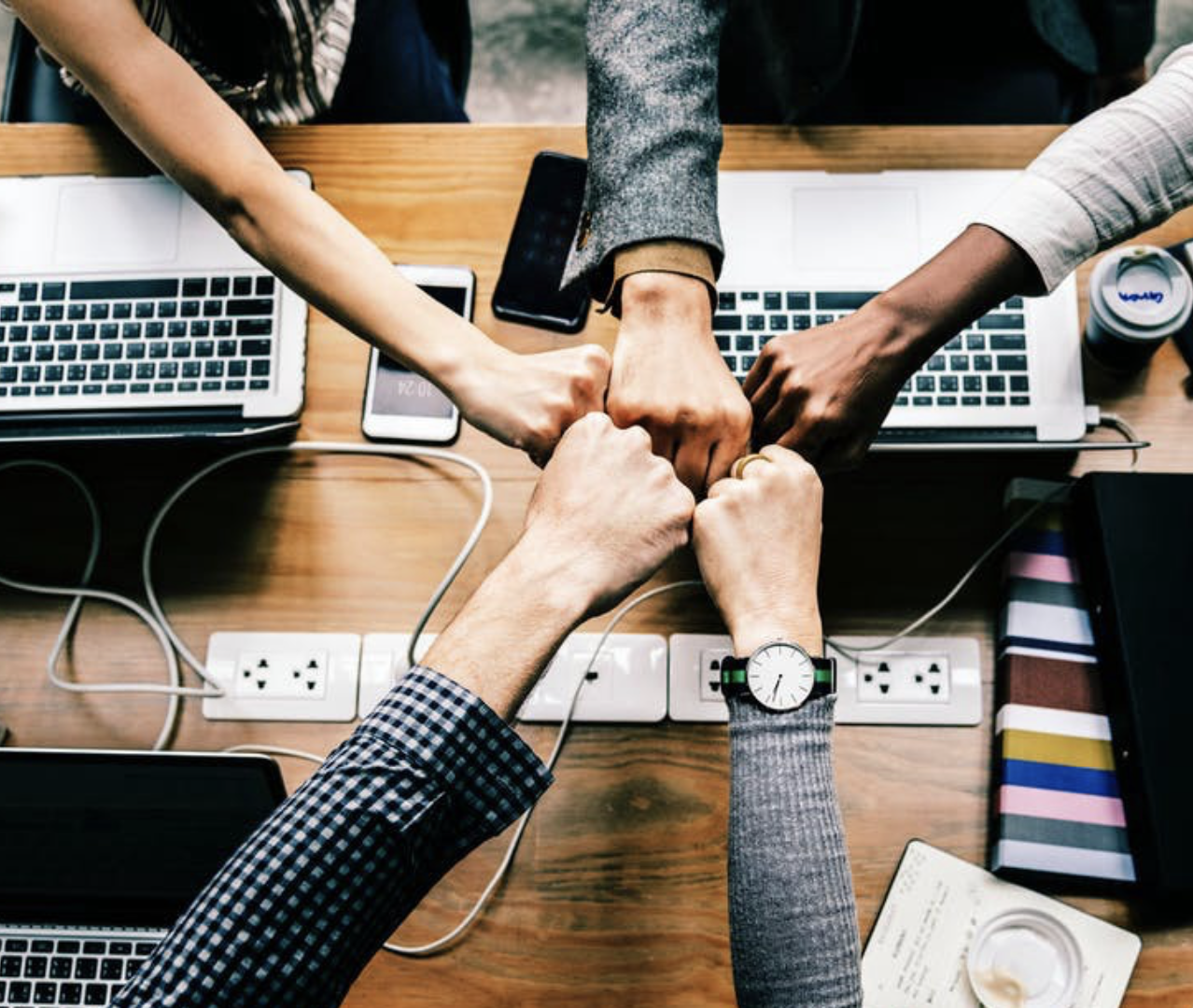 Hello everyone! We're Galussothemes content team, we love to write new blogs for WordPress everyday! Galusso Content Team is a part of IT4GO – The company houses talented young people who hold a strong passion for website development, designing, and marketing.