WooCommerce Shipping Plugin is a powerful great tackle to help you generate as well as assign things related to shipping on your site.
Why need you use WooCommerce Shipping Plugins?
Today, there are many factors that make up the quality and reputation of a business. One of them must mention the way which the distributors deliver to customers. So, your eCommerce website needs a tool to handle shipping, create shipping rules, and track orders, Because of this reason, we are here today to introduce for you the Top 15 Useful WooCommerce Shipping Plugins.
Top WooCommerce Shipping Plugins

Firstly, Order Delivery Date for WooCommerce is an amazing plugin with a unique feature you should have. In other words, it lets customers choose the specific date they want to be delivered. Besides, this plugin hopes to increase customers' experiences and conversion rate, when customers can custom shipment for their liking.
Key features:
Allow customers to choose the delivery date
Set the minimum delivery time
Disable delivery for virtual or feature products
Disable the date which you don't delivery
Set the delivery date field mandatory
Limit the number of orders per day
And more
Highlights:
Easy and simple to setup
Fast support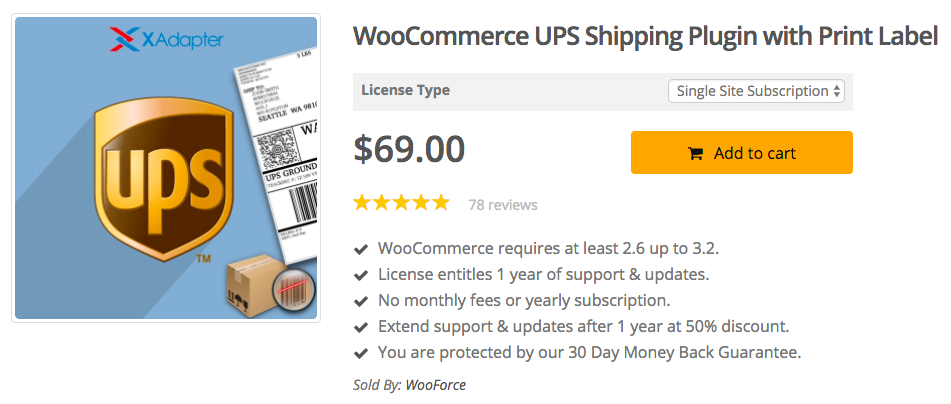 The second plugin we want to mention is WooCommerce UPS Shipping Plugin. Above all, it supports you to get shipping fees based on weight, postcode, and different details. In addition, it shows rates on the checkout page in real-time so that you can get the automatic UPS calculated shipping. Moreover, thanks to it, you can track orders, pay postage, print your label from the WooCommerce store.
Key features:
UPS shipping rates in real-time
Create automatically or manually labels
Create bulk shipment
Track your shipment
Sent tracking info to your customers
Support UPS Freight services
Schedule Pickups
And more
Highlights:
Easy to install and setup
Quick support

Thirdly, WooCommerce Advanced Free Shipping is a very cool plugin you should use. That is to say, it allows you to modify your rules to determine when a free shipping rate will appear to clients. Therefore, you can control your WooCommerce shipment easily.
Key features:
Add shipping cost per weight, per item
Set handling fees
Set up percentage-based fee
Custom advanced shipping cost
Ability to set "or" and "and" conditions and mix them
Set shipping conditions (subtotal, quantity, weight, ZIP code, and more)
Modify tax status
And more
Highlights:
User-friendly
Great support

Fourthly, WC – APG Weight Shipping is a great plugin you shouldn't miss. Above all, it will calculate your shipping fee based on weight, postcode, country, and province. So, all you need to do is set up the location, good information and let this plugin calculate automatically.
Key features:
Add fixed cost and handling per shipping
Add additional fixed cost (per shipping, per products, per percentage)
Create rates for weight, dimension, number of items, cart
Set up rate for a specific shipping class
Exclude shipping for assigned product tags/ categories/ classes
Accept or not weight/ dimensions excess
Show the estimated delivery time
And more
Highlights:
Plenty of great features
Compatible with WooCommerce Product Bundles plugin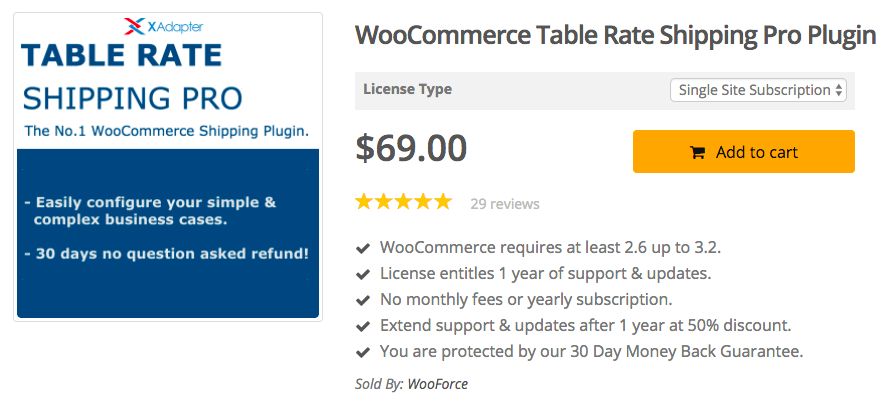 Fifthly, we would like to bring you WooCommerce Table Rate Shipping Pro. Firstly, it can assist you to modify your wants to handle your shipping scenario. Further, you are able to calculate shipping costs from a combination of rules which you set up.
Key features:
Create unlimited rules for shipment
Allow table rate shipping and flat-rate shipping
Import and export shipping rules as CSV
Set per product shipping and bundled shipping
WooCommerce advanced shipping
Custom handling fee
And more
Highlights:
WPML supported
Well document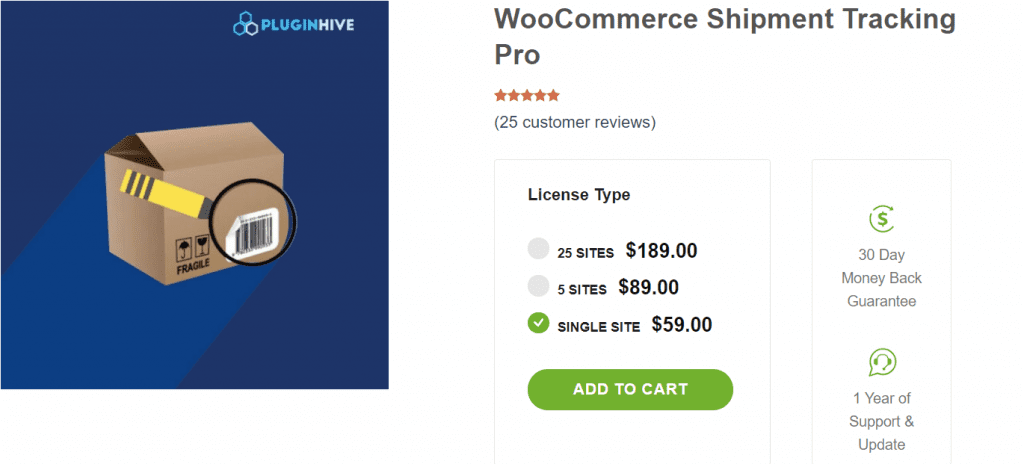 Another plugin you need to check out is WooCommerce Shipment Tracking. Thanks to it, you can easily add, modify as well as send tracking info of products to your client. Moreover, because it always updates the status of the products, your customers can easily track the order.
Key features:
Send tracking information in order completion email
Add live tracking info to the user's My Account Page
Import tracking details using CSV, FTP, SFTP
Automatically mark completed order
Custom tracking message
And more
Highlights:
Multiple languages
Compatible with WPML

WooCommerce Table Rate Shipping by JEM is another plugin that is very easy for you to use. It's surely one of the most useful shipping plugins, with features that allow you to create table rate shipping based on total cost and product weight.
Key features:
Create multiple tables of rates
Define shipping by weight or total cost
Integrated seamlessly with WooCommerce shipping zones
Turn on/off option for tax
And more
Highlights:
Simple to use
Intuitive user interface

Besides that, thanks to Advanced Flat Rate Shipping Method WooCommerce, you can freely generate your own shipping rules. When these rules are met, the shipping method will be available for your clients. Plus, it allows you to create different shipping methods based on your rules. So, let check its functions out now!
Key features:
Assign shipping methods for particular countries, products, categories, tags, etc.
Set shipping rates per order
Set rates for cart quantity
Create shipping rates for specific user
And more
Highlights:
Simple but great features
Good support

WooCommerce Weight Based Shipping is the next plugin in this collection. Above all, it gives you plenty of conditions so that you can create your own rules by mixing those choices. Additionally, it also has flexible shipping methods and mainly focuses on order weight.
Key features:
Create rules based on order weight, order destination, order subtotal ranges
Create fixed cost and variable shipping cost
Offer free shipping based on subtotal cost
Custom the conditions for shipping
Configure progressive price
And more
Highlights:
Simply good
Great support

Finally, we would like to show you Advanced Shipment Tracking for WooCommerce. Likewise other plugins, you can effortlessly add tracking information into the order. In addition, you can customize your shipping providers, displays as well as email options. It is also one of the most popular Woocommerce Tracking Plugin In 2022 for you to keep track of the orders' information.
Key features:
Add tracking info into the order
Add multiple tracking numbers to order
Select default providers when adding tracking info
Add custom shipping providers
Custom tracking info on email notification
And more
Highlights:
A huge of multiple languages
Plenty of features

Utilizing this WooCommerce Shipping Plugin, you have no difficulty in setting restrictions per each shipping method. It's because Conditional Shipping for WooCommerce allows you to restrict shipments in your own special condition like weights, methods, and more. It also works well with many shipping ways and locations.
Key features:
Particular conditions to restrict shipping
Integrates with many available and popular shipping methods
Shipping rates assistance
Debug mode
WooCommerce integration
And much more
Highlights:
Simple
Integrates with WooCommerce
Practical

AfterShip Tracking gives you a chance to increase customers' satisfaction and loyalty. This WooCommerce Shipping Plugin permits you to add both Tracking numbers and Courier fields to your admin panel in some simple steps. Moreover, it also lets you select the suitable shipping provider's companies on your own demand.
Key features:
Easy to track the orders
Automatically add AfterShip's tracking link
Send Email & SMS notifications for the shipping & delivery
Branded order tracking page
900+ shipping providers integration
Useful analyze
7 standardized shipment tracking statuses
And so on
Highlights:
Various shipping providers
Auto notifications
Simple to use dashboard

You can use this WooCommerce Shipping Plugin to calculate and forecast the shipments costs based on the weight and total cart of products at ease. With some orders that reach limited conditions, you can add extra fees or insurance costs simply. This plugin also supports the Cash On Delivery(COD).
Key features:
Many shipping methods and costs calculation rules
Easy to present titles and descriptions or not
Minimum and maximum values for cart total and/or weight
No fee for shipping override
Further shipping companies compatible
WooCommerce, WPML, and Polylang integration
Auto- notifications
And so on
Highlights:
The costs sum up
Shipping providers integrations
Simple

This WooCommerce Shipping Plugin is a great way for you to hide the default shipments of your WooCommerce stores. You can cover a third-party plugin for the shipping methods as well. It's so useful when your orders are in "free shipping" status on your cart and checkout page. This plugin also offers the "local pickup" together with the" free shipping".
Key features:
Hide shipping methods when "Free Shipping" available on the cart page
Hide all other shipping methods when "Free Shipping" and "Local Pickup" available on the cart page
Conditional Hide shipping method Rules
Hide Shipping Methods & Options according to your own need
Minimal Options during Checkout
And so on
Highlights:
Improve purchasing experience
Plugins compatible
Useful

By utilizing this WooCommerce Shipping Plugin, you can save much effort in terms of entering shipping days for almost all products because your actions will be automatically applied for all from one place. And, you can enhance the exact delivery dates by adding holidays and other elements.
Key features:
Estimate accuracy time for delivery
Embed and show delivery days for the shipping methods in different zones
Present a wide range of the estimated dates
Optional to edit the text and other elements
Set default shipping zone in some simple steps
Adjust delivery estimate time once user select address on cart or checkout page
Estimate dates alter with Ajax
And more
Highlights:
Ajax support
WooCommerce and shipping methods compatible
Simple to use and modify
Conclusion
All in all, owning a powerful plugin can help you boost your business effectively. So, don't hesitate to spend time to read and find the best plugin from the Top 15 Useful WooCommerce Shipping Plugins. Besides, you can access more impressive designs with Free WordPress Themes here.
30+ Free Free Joomla templates, support Visual Page Builder, compatible with Joomla! 4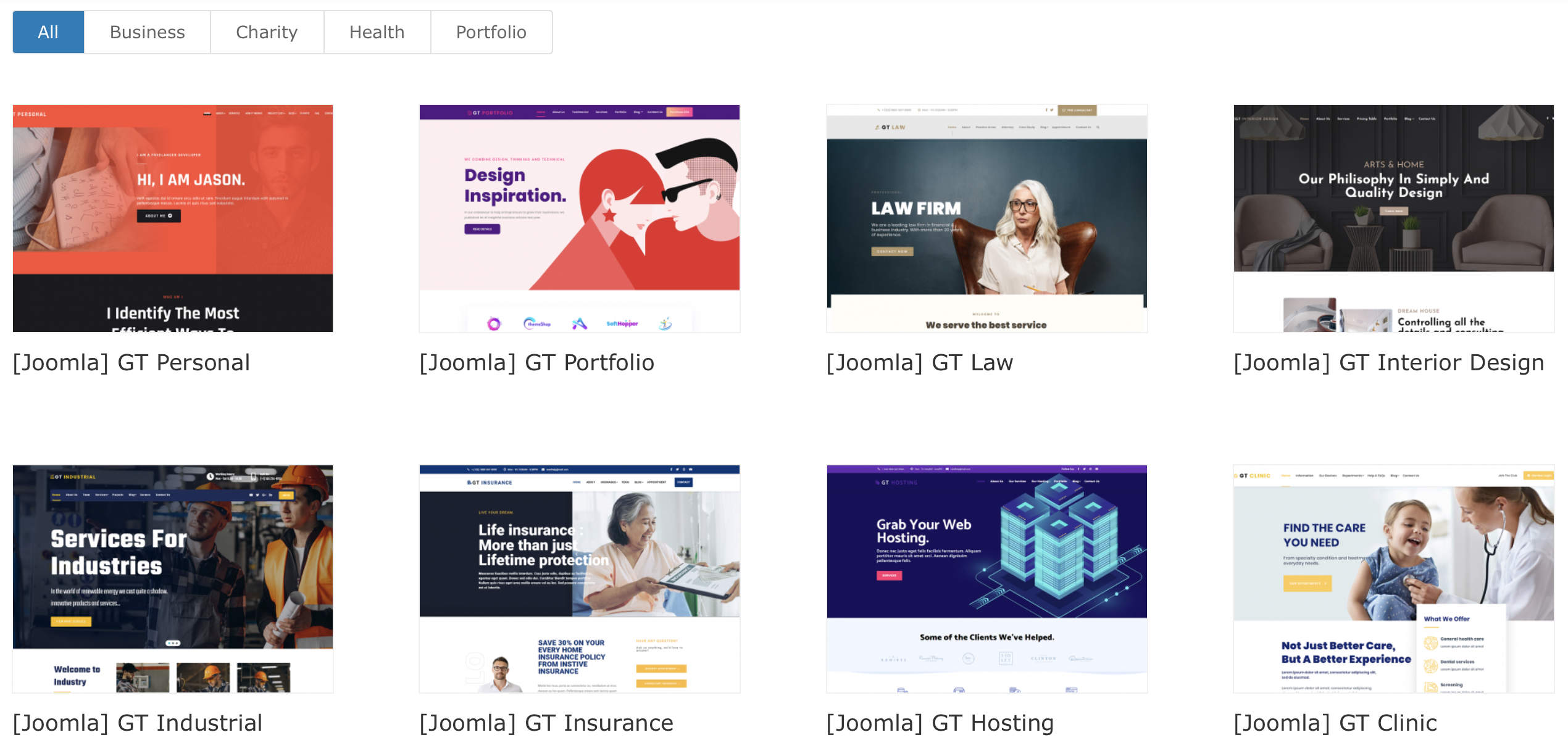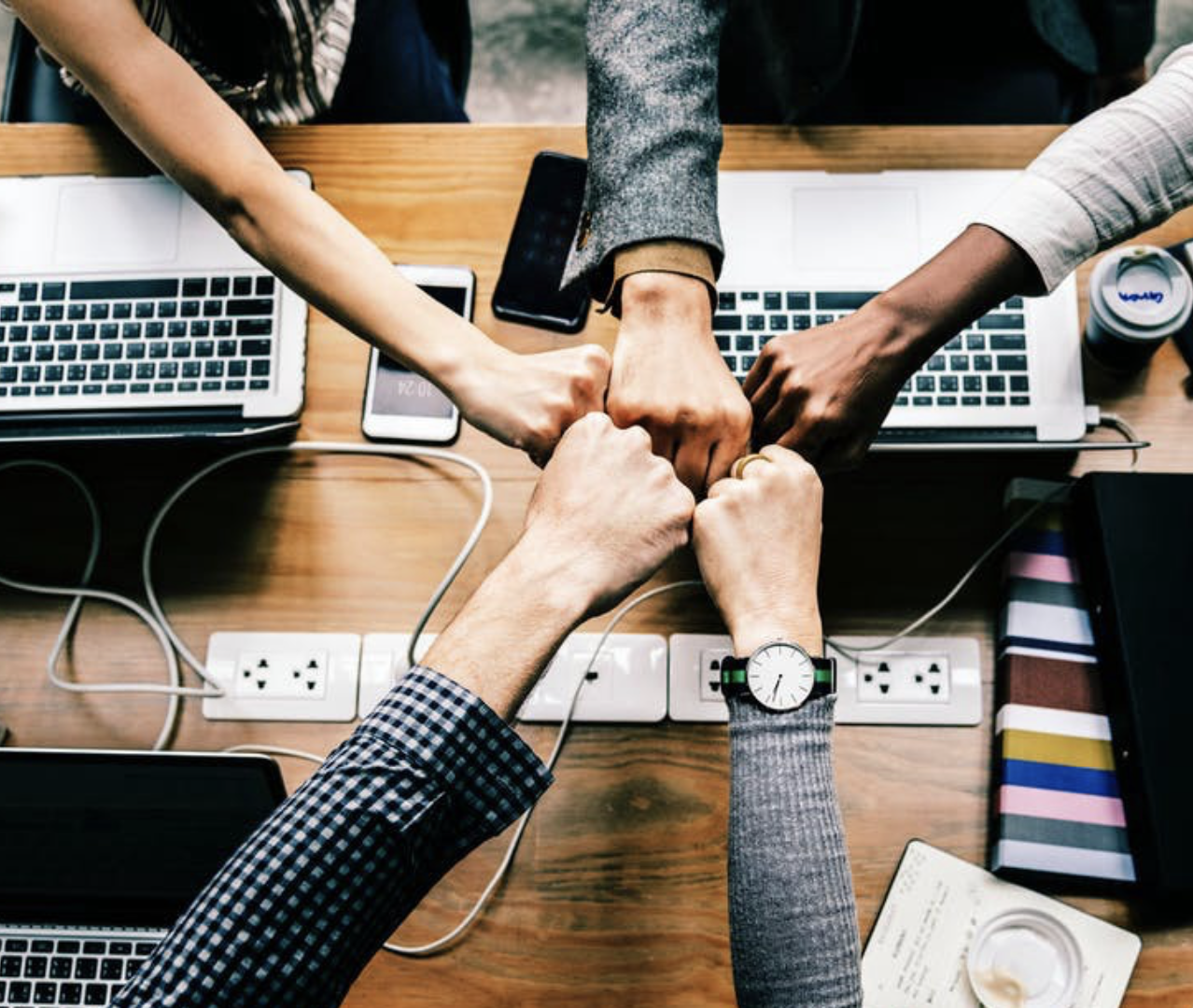 Hello everyone! We're Galussothemes content team, we love to write new blogs for WordPress everyday! Galusso Content Team is a part of IT4GO – The company houses talented young people who hold a strong passion for website development, designing, and marketing.