if you are running an online store, then providing a seamless and user-friendly shopping experience is crucial. One way to enhance the shopping experience and boost sales is by utilizing the Variation Swatches plugin for Woocommerce to replace the standard dropdown menu for product variations with visually appealing swatches or buttons.
In today's blog, we will provide you with a collection of 7 top-notch Woocommerce Variation Swatches Plugins that help your customers quickly identify and choose the option they want with just a single click. Now, let's check them out.
Why is the Variation Swatches plugin essential for Woocommerce?
Although these plugins are not a vital component for all WooCommerce stores they can be quite useful for certain types of online stores that sell products with multiple variations. Let me provide you with some context on why this plugin might be considered essential or highly beneficial for certain WooCommerce setups:
Improved Product Presentation: With the Variation Swatches plugin, you can display product variations such as colours, sizes, or styles in an attractive and organized manner. Instead of using plain text dropdown menus, customers can now visually see the available options and make a selection more easily.
Enhanced User Experience: The plugin allows customers to quickly navigate through different product variations without having to load separate pages or scroll through long lists. This saves time and effort, resulting in a more enjoyable shopping experience.
Increased Conversion Rates: By providing a visually appealing and user-friendly interface, the Variation Swatches plugin can significantly improve conversion rates. Customers are more likely to make a purchase when they can easily find and select their desired product variation.
Better Product Differentiation: By using these plugins, you can showcase your product variations in a way that highlights their unique features. This helps customers differentiate between different options and make an informed decision.
Trendy WooCommerce themes that you must try, it's FREE!
6 Best Woocommerce Variation Swatches Plugins

Instead of displaying dropdown product attribute fields for your product, you can use this Variation Swatches for Woocommerce plugin to turn the product variation select options fields into radio images, colours and labels. Additionally, it allows you to choose the swatch shape style (Rounded or Circle).
Further, you can create beautiful tooltips on variation swatch hover. Further, this plugin also provides you with a useful option to disable the default plugin stylesheet so that you can write your own CSS according to your preference.
Main features:
Auto-convert the variation select options from drop-down to buttons
Convert Globally Created Attribute Variations Into Color, Image, and Label Swatches
Select rounded/squared attribute variation swatches shape
Show Cross Sign For Out of Stock Variation Swatches
Enable Color Swatches
Enable Image Swatches
Enable Label/Text/Button Swatches
Secondly, YaySwatches is another perfect Woocommerce Variation Swatches Plugin that you should consider. This plugin lets you display variation selectors as colour swatches, image swatches, radio buttons and much more instead of using variation dropdown lists. Besides that, you have the capability to customize the colour and image swatch with plenty of options such as shape, size, style, border, color, variable value tooltip, etc.
YaySwatches can display swatches based on various variant images. In addition to colour variation swatch creation, this plugin also allows you to customize the effects of sold-out variations once they are out of stock.
Main features:
Allow you to customize the appearance of swatches
Display swatches based on different variant images
Allow you to tweak the variation button design
Enable and set a limit to the number of swatch bubbles
Show or hide those variations
Display colour swatches based on manually picked colours

The Variation Swatches for WooCommerce is a fantastic tool for generating various variations of your merchandise. If you sell multiple versions of a single product, such as various sizes, colours, or other variants, this plugin is essential for your website.
It makes it easy for you to convert dropdown lists into stunning variation swatches. Additionally, it grants you control over the design and offers further customization options to enhance their appearance on your site. There are several options like image, colour, and label-type swatches for both the product page and the shop page.
Main features:
Enable Swatches for Shop / Product details pages
Offer 3 different Swatch types
Completely customizable swatches design with height, width and border radius
Auto convert variation dropdowns to label/button type Swatch
Disabled Attribute Type
Enable/Disable tooltip
Tooltip with image preview

Are you getting bored with the current way of displaying the product attributes for your products? Then, let's take advantage of this Swatchly to convert the Woocommerce product variation's select options into more eye-catching swatches including color swatches, button swatches & image swatches.
With the assistance of this plugin, you can eliminate the default dropdown options provided by Woocommerce, you can add color, image, and label swatches to your Woocommerce variation instead. Moreover, it provides you with tons of helpful customization options so that you can adjust the appearance of button swatches to match your product and brand. It is really a perfect way to enhance the look of your product variations.
Main features:
Enable Swatches for Shop / Product List / Product details pages
3 different Swatch types
Supports multi-colored Swatch
3 different Swatch Shapes Style
Auto convert variation dropdowns to label/button type Swatch
Set Swatch width, height & font size
Define global settings for single product / product list page separately
Override Swatch settings for each product individually

It is obvious that this Variation Swatches for Woocommerce plugin has helped a lot of users replace traditional dropdown menus with swatches easily. By using this plugin, your customers no longer have to scroll through long lists or click multiple times to find their desired variation since this plugin helps you add more options to display product variations with swatches.
Plus, it allows you to select styles for each attribute as color, image or label. What's more, it lets you choose and customize your swatch shape for Label/Text/Button swatches for variable product attribute variations.
Main features:
Auto convert all variation dropdowns to button swatch
Auto convert into image swatches
Show swatches on archive / shop
Provide attribute variation swatches shapes
Offer a lot of options to manage out of stock variation
Create attribute color/image/label/text swatches
Work on variable product only

Similar to other Woocommerce Variation Swatches plugins, this Variation Swatches for Woocommerce also allows you to change default Woocommerce product attribute drop-downs into stylish swatches. In addition, it enables you to showcase product options such as colour, size, and texture in a visually appealing way, making it easier for customers to select their desired variant without any delay.
Another great feature is that it gives you the ability to generate swatches in four different styles. These swatches can be used to showcase product attributes, transforming them into square or circle icons. You can customize these custom attributes with the three swatch types and their properties.
Main features:
Instantly convert attributes into swatches
Create multiple design types
Highlight the selected swatch with a checkmark
Display bahavior of unavailable and out-of-stock variants
Set up swatches for custom product attribules of variable products
Show the term name of attributes as tooltips

The last useful tool that we would like to introduce is the Product Variations Swatches for Woocommerce. This woocommerce variation swatches tool allows you to showcase and choose attributes for variation products such as colors, buttons, images, radio buttons. Thanks to that, your customers effortlessly identify and choose their desired products. By providing a visual representation, it allows customers to save time compared to the traditional dropdown menu for variable product variations.
Moreover, it enables you to customize a default swatch design pattern such as Name, Padding, Height, Width, Font Size, Color, Box-shadow effect and much more. You can also customize the hover status including Color, Background, Border, Box-shadow effect, Reduced size.
Main features:
Convert any variations dropdown type into swatches
Easily customize the global attributes and custom attributes
Allows you to design and style for swatches profiles
Friendly interface and easy to use
Show the particular attributes on product list(Pro)
Change product image(Pro)
Disable out-of-stock variation items(Pro)
Summary
In conclusion, using a Woocommerce variation swatches plugin for your store offers several benefits. It improves product visibility, provides a visually appealing shopping experience, and enhances user satisfaction. By investing in this plugin, you can create a seamless and enjoyable shopping experience for your customers, ultimately boosting your online sales. Hopefully, you can choose the right Woocommerce variation swatches plugin that is suitable for your requirements.
Now, it's time to drop by our website and discover a collection of bewitching, friendly, free WordPress Themes for woocommerce sites.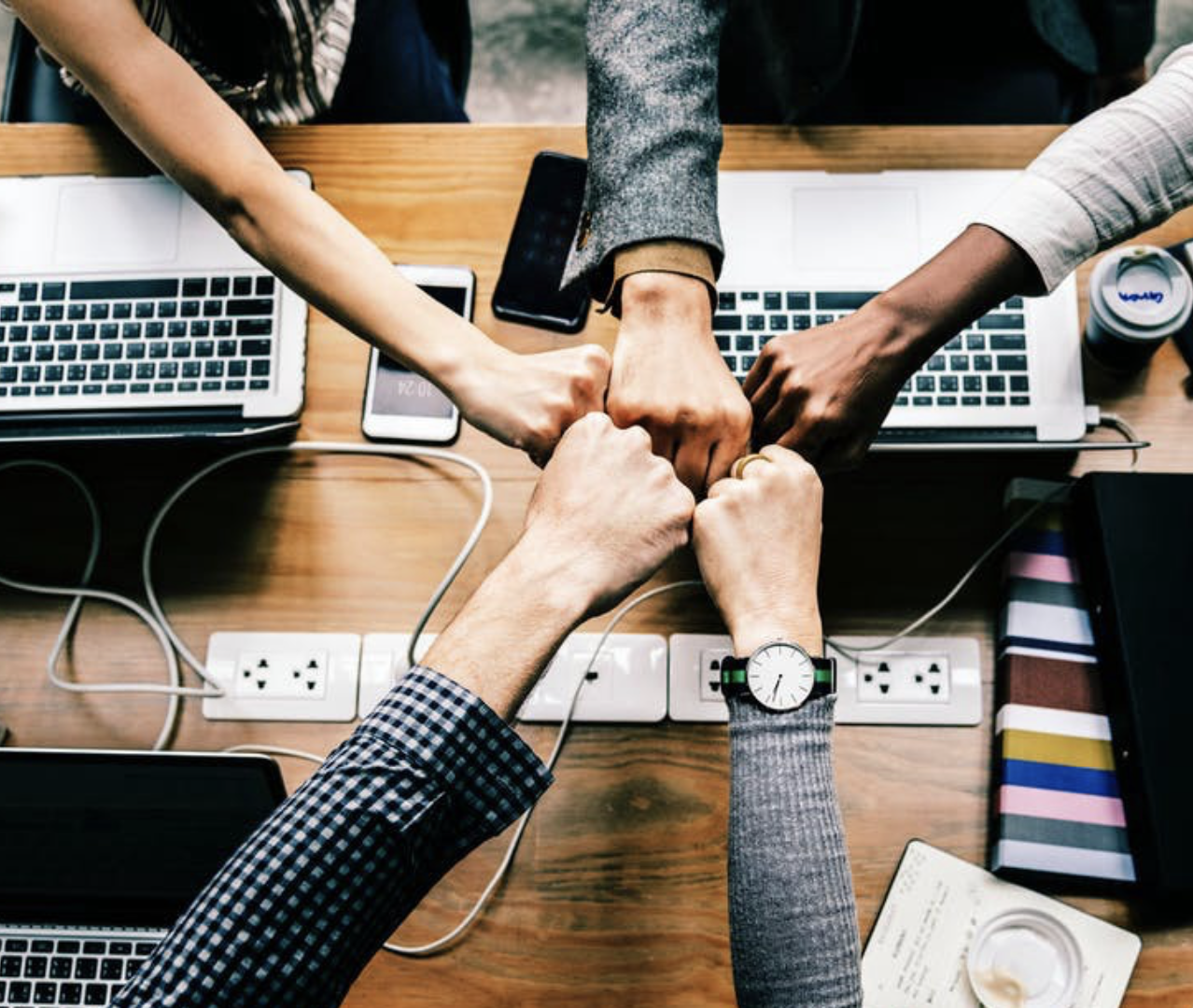 Hello everyone! We're Galussothemes content team, we love to write new blogs for WordPress everyday! Galusso Content Team is a part of IT4GO – The company houses talented young people who hold a strong passion for website development, designing, and marketing.