Plugins that help backup on WordPress Websites are quite popular. However, which is the best WordPress Backup Plugin and how do I use it? Backup on WordPress ensures data safety and resilience in the event of a crash or website hack. If manual backup takes a long time, please refer to Top 9 Great WordPress Backup Plugins In 2022 below.
What are the benefits of installing WordPress Backup Plugin?
By using this plugin, you are able to set up automatic backup schedules, for the ultimate convenience. In addition, this plugin will back up your files and database backups into the cloud and restore them with a single click. There are plenty of useful features that we provided below. Let's check them out.
Top 9 Best WordPress Backup Plugins

Firstly, this simplifies backups and restoration. Plus, It is the world's highest-ranking and most popular scheduled backup plugin with over two million currently-active installs. Moreover, Backup your files and database backups into the cloud and restore with a single click! Therefore, you can save to Dropbox, Google Drive, Amazon S3 (or compatible), UpdraftVault … for free and to Microsoft OneDrive, Microsoft Azure, Google Cloud Storage, Backblaze B2, SFTP, SCP, and WebDAV…. for the paid version.
Provides Features:
Restores, as well as backing up
Backs up to more cloud options than any others
Allows you to set up automatic backup schedules, for the ultimate convenience
Is faster, using up fewer server resources
Has been tested on over 1 million sites
Incremental backups
Easily duplicates or migrates websites (with Migrator)
Multisite/multi-network compatible
Backs up non-WP files and databases to multiple remote destinations
More storage destinations (e.g. OneDrive, BackBlaze, Azure, SFTP) and multiple destinations
Database encryption
Highlight:
Easy to use
Reliable
Fast and Flexible

Secondly, With this plugin, you can save to an external Backup Service, like Dropbox, S3, FTP, and many more. Especially, With a single backup .zip file, you are able to easily restore an installation. However, this free version will not be supported as well as the BackWPup Pro version. Of course, With our premium version, you get first-class support and more features.
Provides Features:
Optimize Database
Backups in zip, tar, tar.gz format (needs gz, ZipArchive)
Send logs and backups by email
NEW – PRO: Restore your backups with only a few clicks from your WordPress backend
NEW – PRO: Encrypt backup archives and restore from encrypted backups
Highlight:
Easy to install
Professional
Fully responsive

Thirdly, This plugin prevents your website from hackers, malware, host outages, and even your own mistakes. Besides, it creates a backup of every setting, post, comment, revision, plugin, theme, media file, and upload with just a single click. Moreover, Your backup can be quickly and easily downloaded right from your WordPress dashboard.
Provides Features:
Easy to use, just one click and your backup is complete
Easy to set up because there is no setup required
Simple & easy to understand – not just for techies
Fast backup of your entire site
Unlimited backups so backup as much as you want
Large sites supported – lot's of content, no problem
Download your backup – no matter how large your site we have you covered
Backup cancellation – cancel your backup at any time
Customize what you want to backup
Backup jobs run in background mode so you can keep working while your backup is running
Import your backup right from your dashboard, no matter how large
Single file backup makes moving your backups to another host easy
Restore your backup to a different version of WordPress
Highlight:
Fast loading
Feature-rich
Fully responsive

Next, This is the most complete WordPress backup plugin. Plus, We offer the easiest way to Backup, Restore, and Migrate your WordPress website. Furthermore, You can backup and restore your WordPress files, database or both.
Provides Features:
Backup site – backup site as many times as you want
Backup files, database or both
Choose which folders to backup
Choose which database tables to backup
Restore site – restore backups whenever needed
Selective files or database restoration
Download backups – download your backups on your computer
Import backups – upload your backups to restore (no FTP required)
Multisite WordPress Network is supported
Backup cancellation – cancel the backup process
Explore backup or restore log files
Ability to specify custom exclude paths
Ability to exclude database tables
Live progress – precise progress of the current backup or restore
Upload to Dropbox
Scheduled site backups – setup automatic site backups
Highlight:
Easy to compatible
Convenient
Multi-features

Subsequently, it has over 20 million downloads and also serves as a simple backup utility. Besides, It gives WordPress users the ability to migrate, copy, move, or clone a site from one location to another. Plus, Duplicator handles serialized and base64 serialized replacements. Furthermore, Standard WordPress migration and WordPress backups are easily handled by this plugin as are zero downtime migrations.
Provides Features:
Drag and Drop installs – just drag an archive to the destination site!
Scheduled backups
Cloud Storage to Dropbox, Google Drive, Microsoft OneDrive, Amazon S3 and FTP/SFTP
A special 2-step streamlined installer mode for mega-fast installs
Recovery Points added for very fast emergency site restores
Support for Managed hosts such as WordPress.com, WPEngine, GoDaddy Managed, and more
Multi-threaded to support larger web sites & databases
Migrate an entire multisite WordPress network in one shot
Install a multisite subsite as a new standalone website
Database and user creation in the installer with cPanel API
Connect to cPanel directly from the installer
Email notifications
Professional support
Highlight:
Easy to customize
Perfect plugin
Simply

The subsequent option is Keep Backup Daily. What's more, Keep Backup Daily is a WordPress plugin that helps you to get relax about taking regular backups. Especially, It keeps backup daily, and another plugin might be freeing up your database on weekly basis. Furthermore, It's not only a convenience of exporting MySQL database but having it in a secure place as well.
Provides Features:
Many of the users might be using free hosting or cheap price hosting
Keep backup daily is arranged in a flexible manner for a better user experience
keep backup on the disk of PC so it is possible as well with convenience
Highlight:
Easy to use
Cheap price
Backup daily

The last theme, this plugin has its own Cloud– DreamObjects™. Thanks to this Cloud, You can scalable object storage service to provide a reliable, flexible cloud storage solution for entrepreneurs and developers. Plus, It provides a perfect, scalable storage solution for your WordPress site.
Provides Features:
Automatically backs up your site (DB and files) to your DreamObjects cloud on a daily, weekly, or monthly schedule
Retains a limitable number of backups at any given time (so as not to charge you the moon when you have a large site)
Provides wp-clip hooks to do the same
Highlight:
Inexpensive
Automatical action
Flexible

Database Backup for WordPress allows you to easily back up your essential WordPress database tables and either download the backup as a gzipped file or email it to a specified address. You can also set up scheduled backups to run at predetermined intervals and provide an email address to which the backups should be sent.
Provided features:
Schedule automated backups
Backup your core WordPress database tables
Backup other tables in the same database
Highlights:
A useful plugin
Very useful plugin
Well designed

The last WordPress Backup Plugin we would like to recommend is WP Database Backup. The plugin allows you to effortlessly generate and restore database backups with a single click. This plugin helps you to do manual or automated database backups, as well as store backups in a secure location.
Provided features:
Create Database Backup
Easy To Install
Simple to configure
Restore Database Backup
Multiple storage destinations
Store database backup in a safe place
Auto Backup
Download backup file directly
Sends emailed backups and backup reports
Highlights:
An excellent plugin
Easy to use
Conclusion
We have already brought you the Top 9 Great WordPress Backup Plugin so that you can use them to support your website. Moreover, get access to Free WordPress Theme to see more. Thanks for your attention.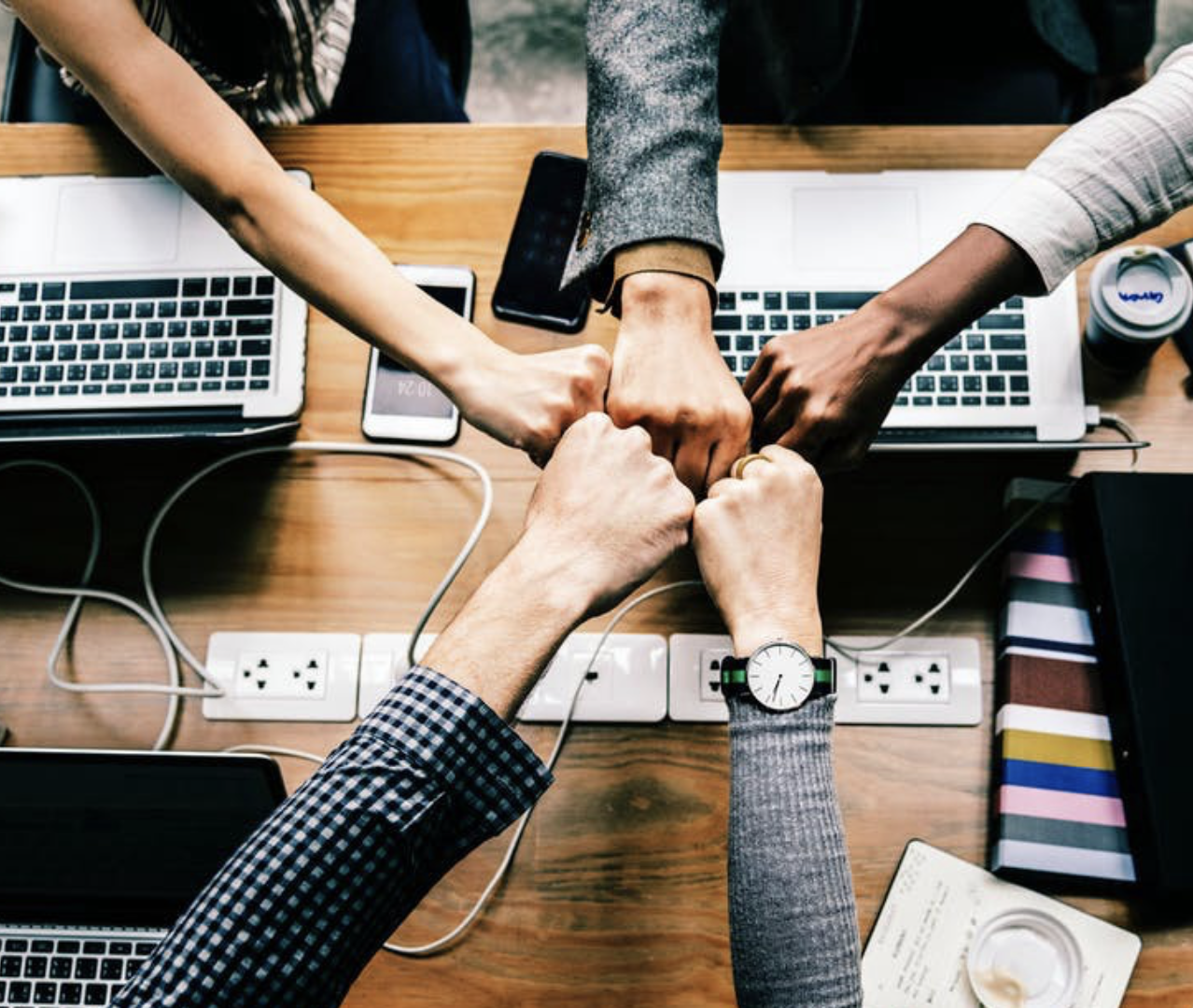 Hello everyone! We're Galussothemes content team, we love to write new blogs for WordPress everyday! Galusso Content Team is a part of IT4GO – The company houses talented young people who hold a strong passion for website development, designing, and marketing.